A spiral is a fun all-over design that is done with a walking foot, but there is no need to limit yourself to a circle.  Any simple shape can be "spiralized".  Once your quilt sandwich is basted, you are ready to go.
To begin, choose a simple shape.  I have chosen a rectangle.  Don't try complex shapes with curves and points (like hearts or flowers) as a first project.  Draw the shape with a marking pen or chalk marker.  I am tracing my pin container to get a rectangle.

With your walking foot attached, sew following the line around the shape.  When you get to the place you started, keep going until you get a foot-width away from the line of the first rectangle.  Leave the needle down, lift the pressure foot and turn the fabric. Then lower the pressure foot and continue sewing, guiding the edge of the foot with the previously stitched line.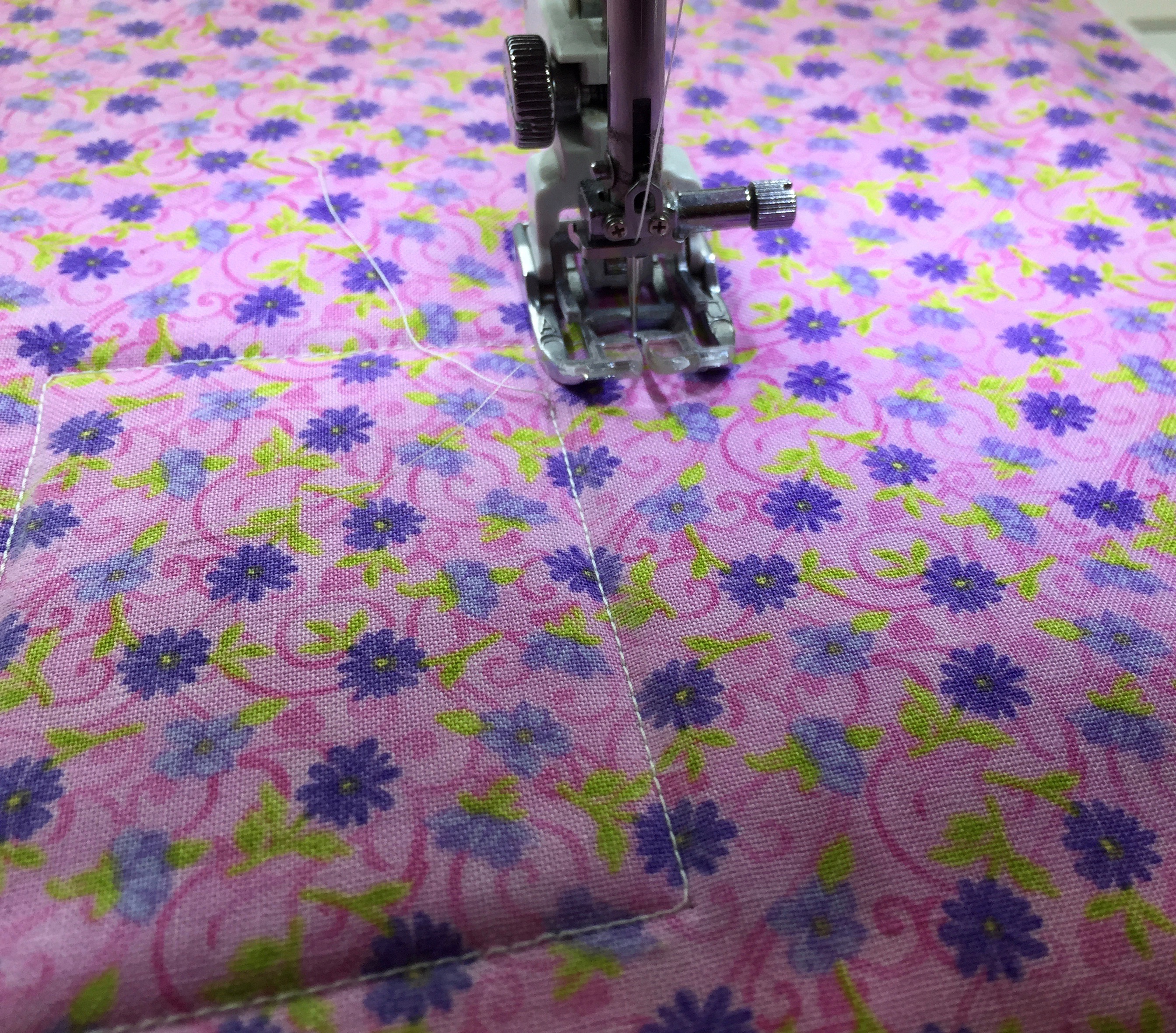 Pay close attention to where the foot has to be to make the turn.  Rectangles are nice because each turn is ninety degrees, so once you find the spot, it will be the same for every corner.  Keep following the line around.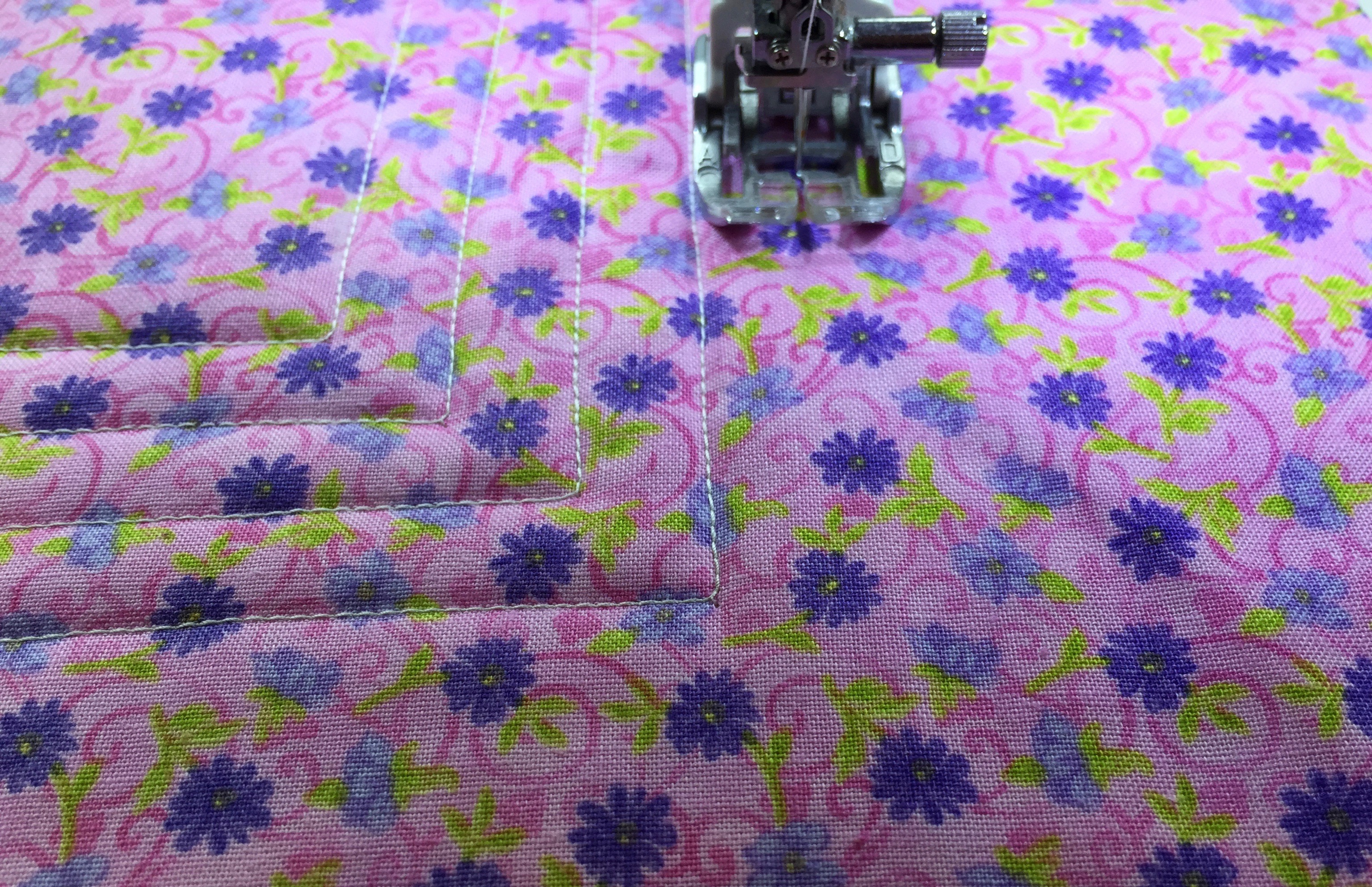 The smaller the angle is, the more you will have to stitch past the previous line in order to have it line up with the foot when you turn.  On this triangle, I had to sew to the end of my foot to get the right distance.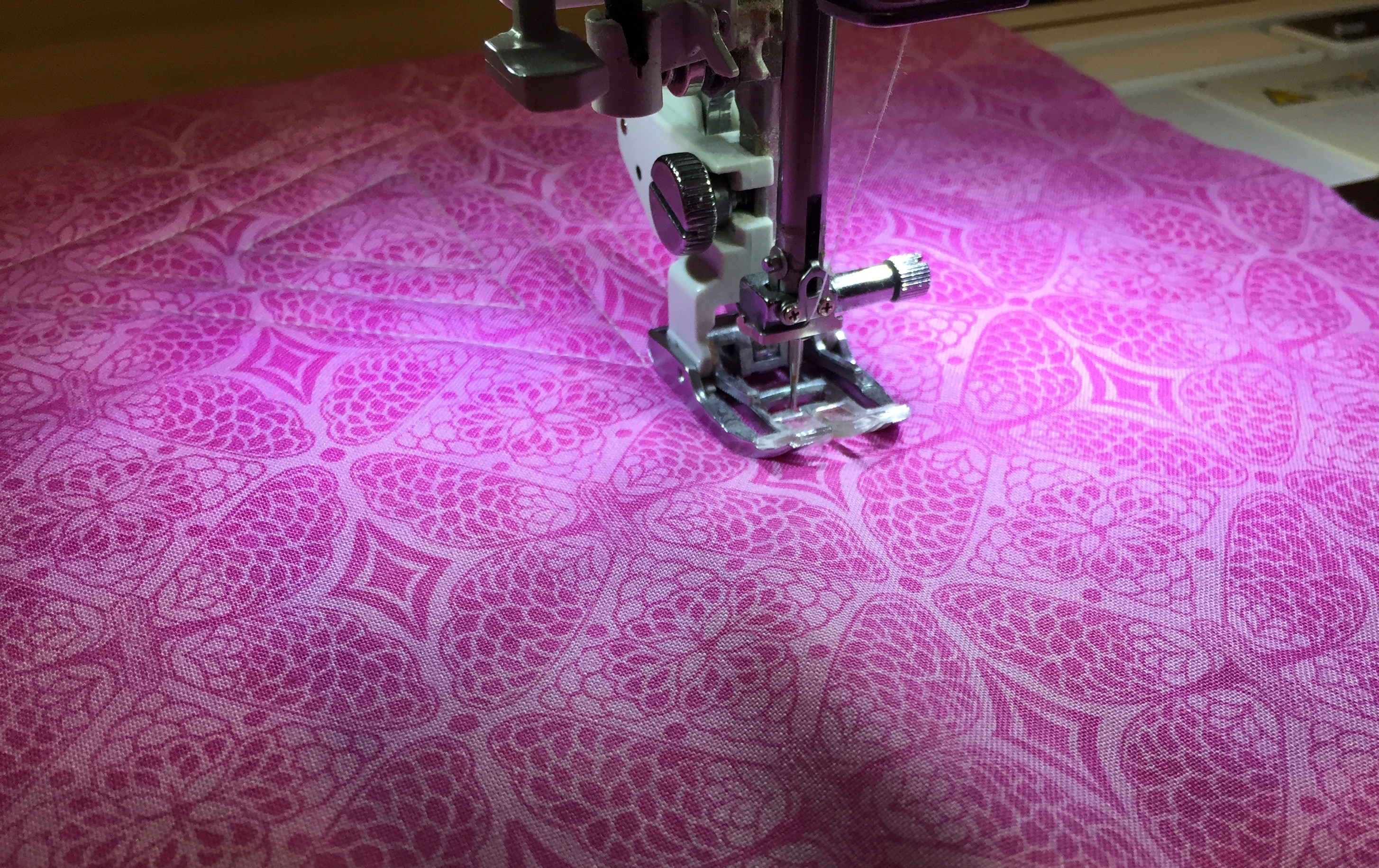 On the sharp points of this star, I had to sew past the line.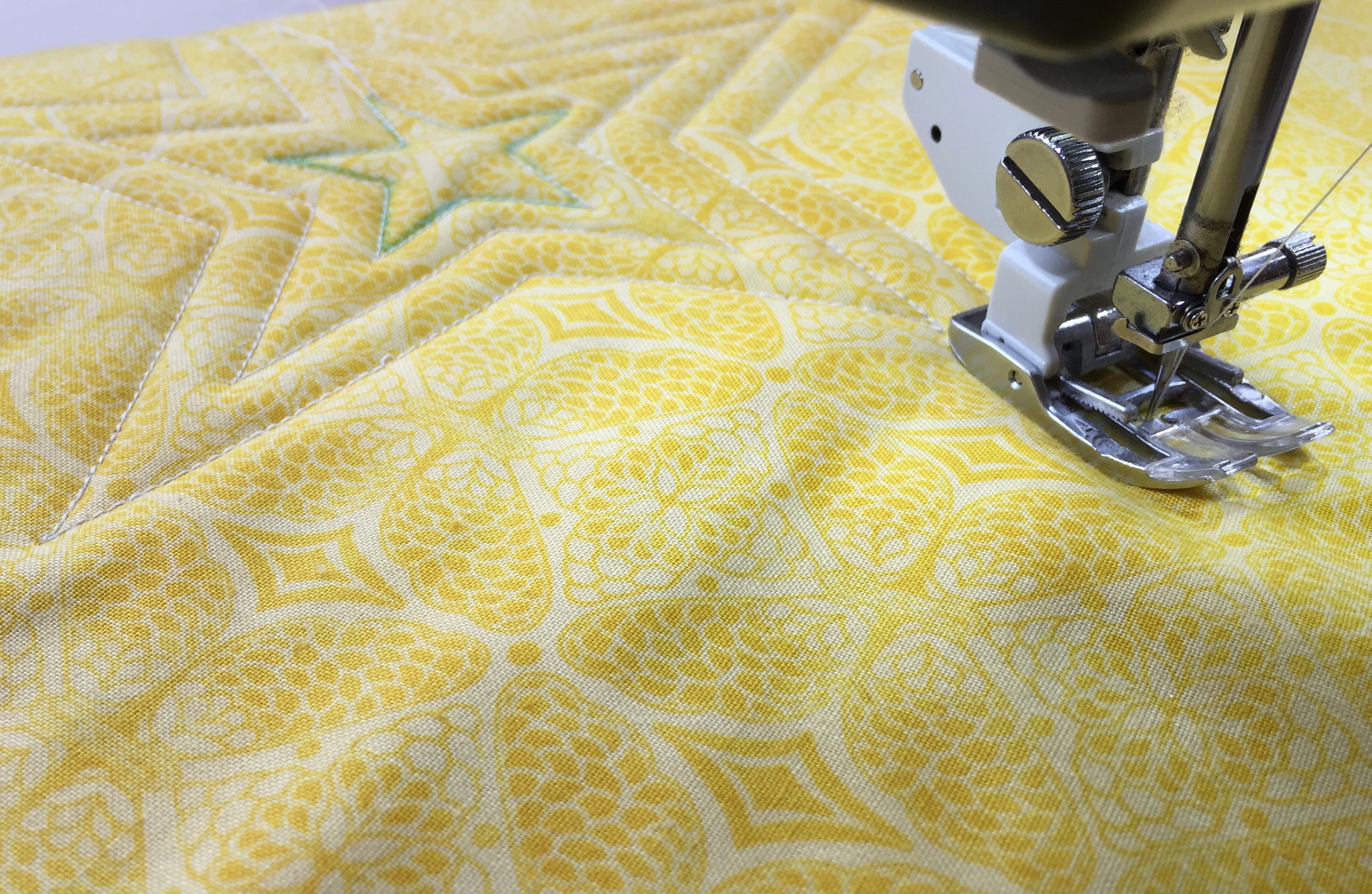 But on the inside corners, I had to turn well before the line.  It just takes practice.  If you want it to be exact, mark all the lines while you are learning.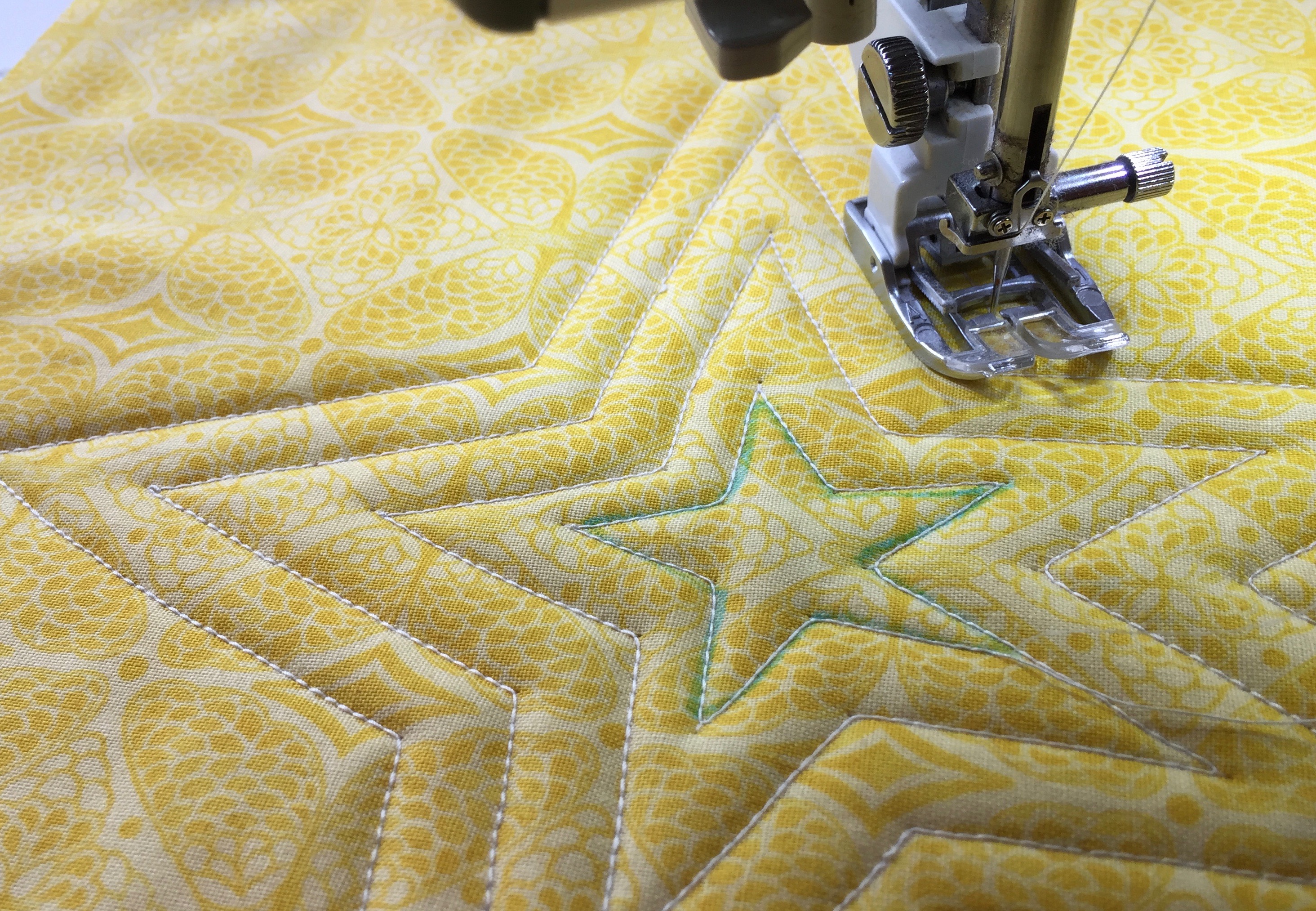 Here are the finished pieces with different shapes.  The triangle was pretty easy.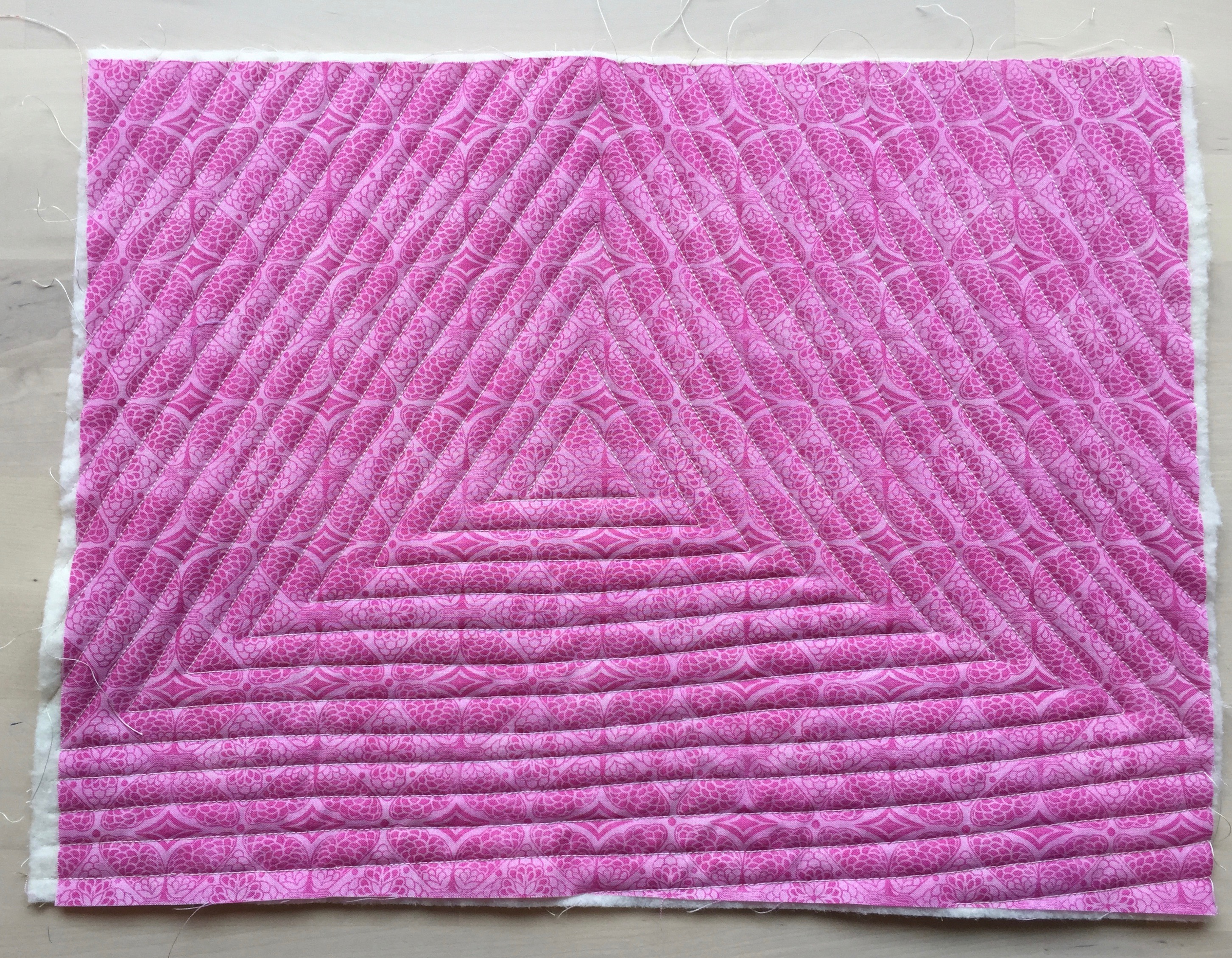 The star was okay, but in hindsight, I wish I had drawn the star with more angle on the legs.  I just drew the star free-hand, and the straightness of the legs was magnified with the echoing.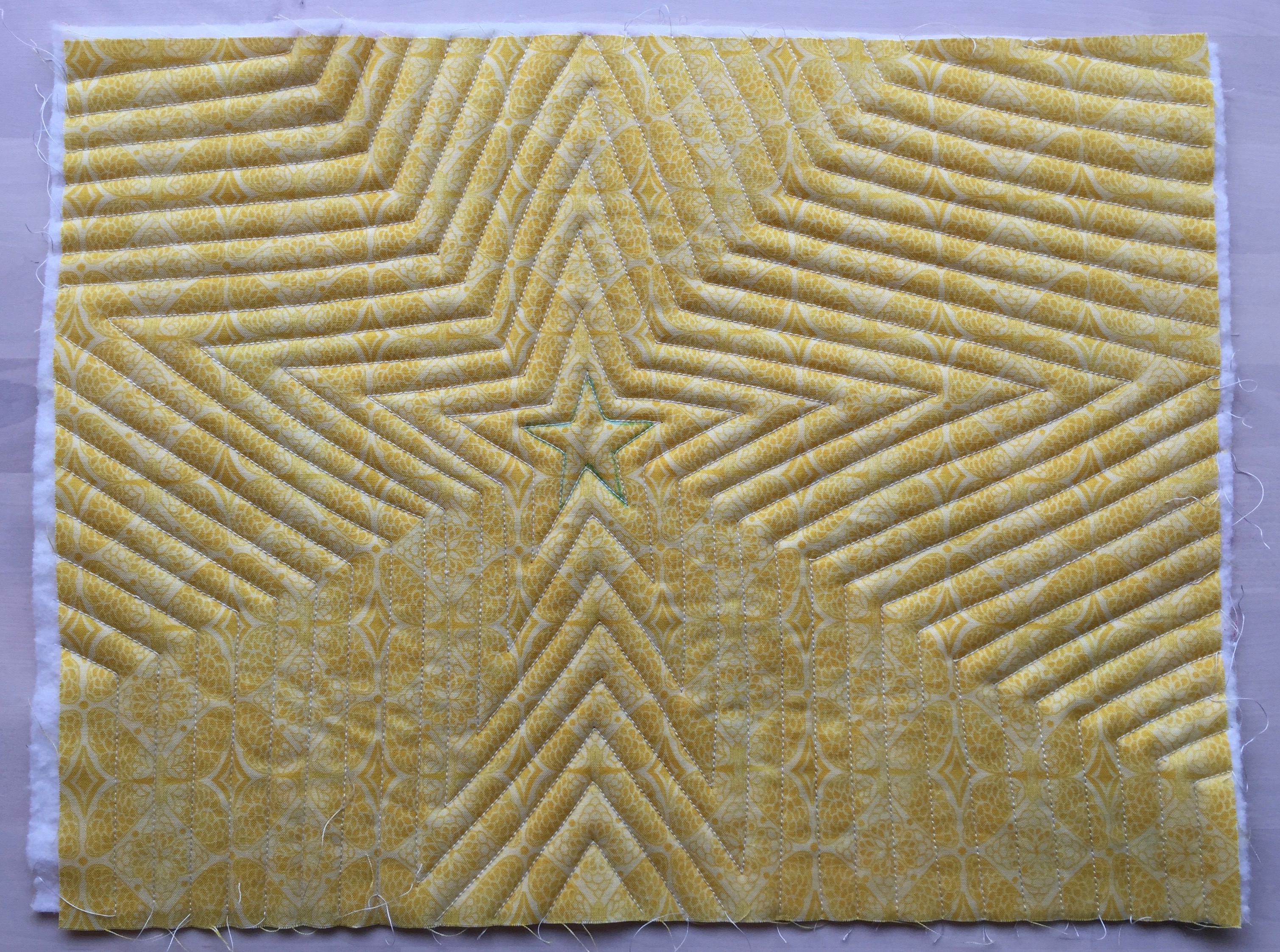 This shape began as a diamond, but gradually the sides became more and more curved.  I like this, as it echoes the shape on the fabric.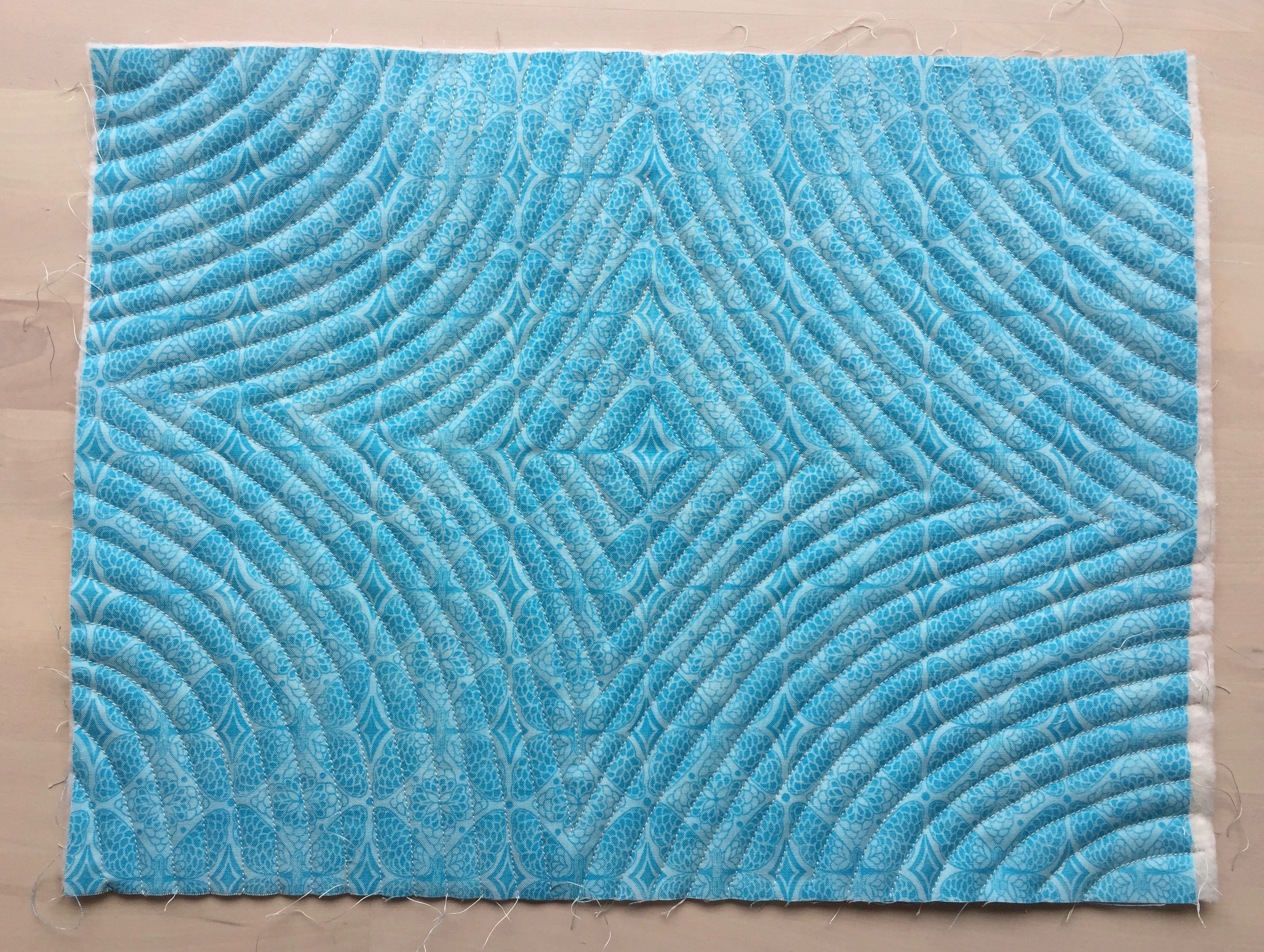 This technique would be great for small projects.  I have not tried it on a full-sized quilt.  I think the turning might be difficult, but it could be an effective quilt design.
Before you try a shape, draw it out on paper and see what it will look like.  That will also help you discover if there are any problems to work out before you get to fabric.
The number of designs is almost endless – triangles of all shapes, rectangles, ovals, trapezoids, hexagons, octagons, free-hand shapes with no name.  You are only limited by your imagination.

---
You might also like …
---
---
---