Wavy Lines
On either the Dreams Come True quilt or the Log Cabin Sampler quilt, there are lots of great options for quilting designs. In the red, green and teal version, I used gentle wavy lines that criss-crossed diagonally up the quilt. I used a walking foot and gently curved so that the lines crossed at the corners of the block.  Nothing was marked, so the lines aren't perfectly uniform.  This was a quick way to finish.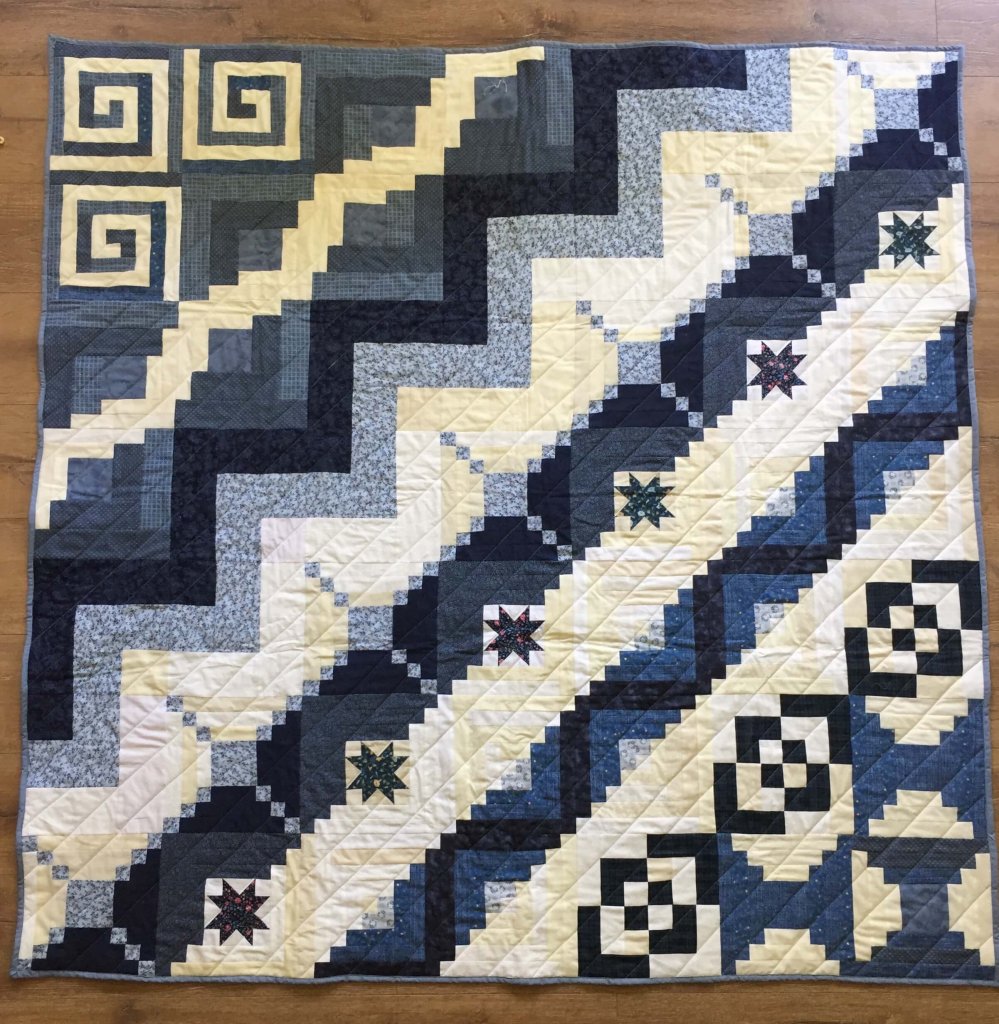 Diagonal Lines
In the blue and white version, I again emphasized the diagonal lines in the layout.  I just quilting diagonal lines with a walking foot.  Some of the lines I had to mark with chalk, but some I could just go from point to point following the pieces in the blocks.  This quilting option was the easiest to do, but it took a bit more time than the wavy lines because there is more stitching.

Big Spiral
This can be a fun way to finish almost any quilt and it totally ignores the diagonal lines. I centred the spiral on one of the stars rather than the centre of the quilt, so it is a bit off-set.  The spiral lines are 2″ apart.  I used a walking foot and a stitching gauge.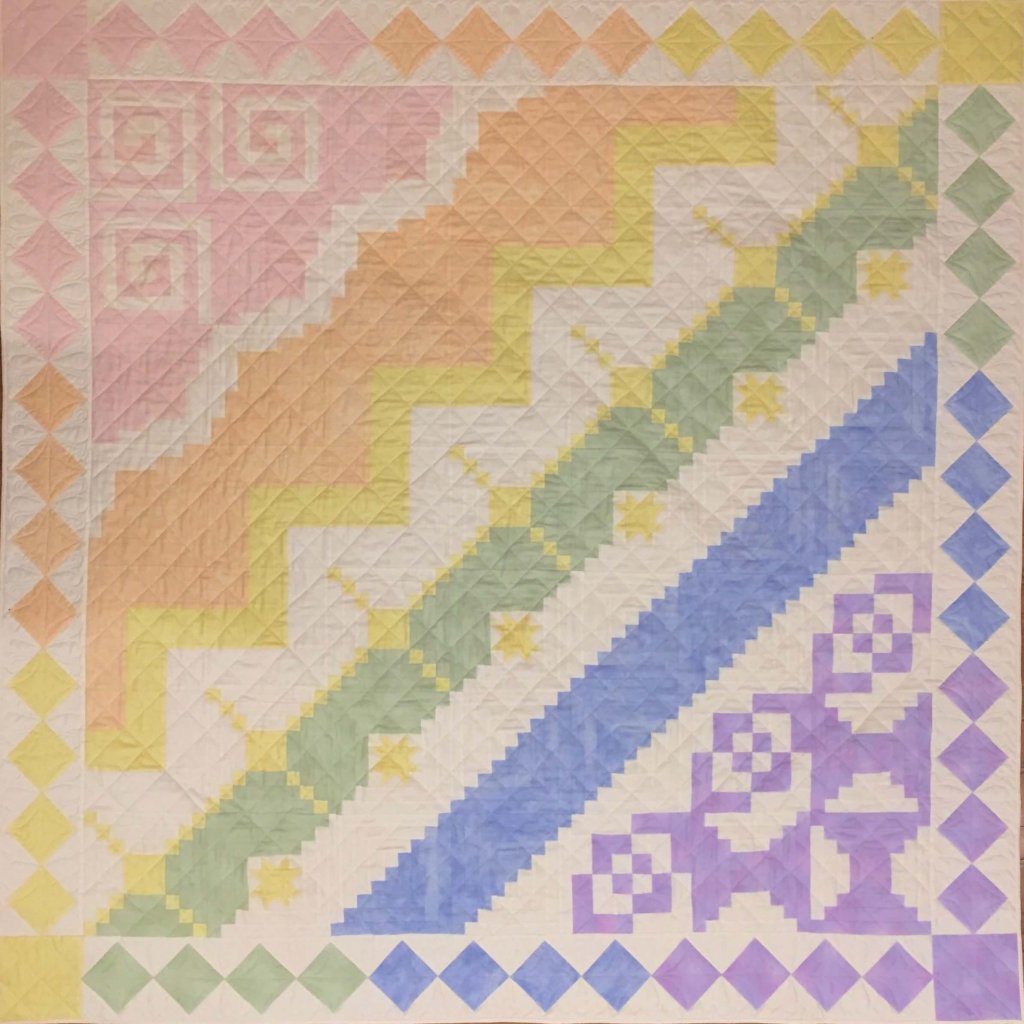 Cross-hatch
On the Dreams Come True rainbow quilt, I sort of paid attention to the diagonal lines in the piecing. I did a diagonal cross-hatch design in the middle of the quilt and a free-motion design in the border.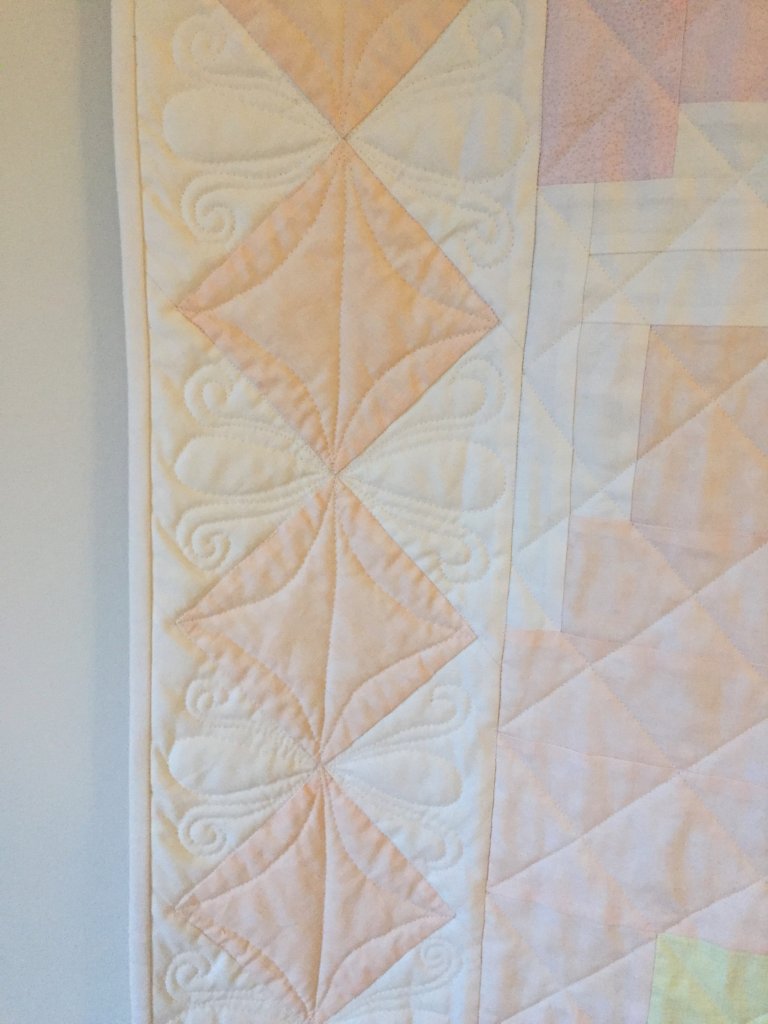 Whether you choose one of these designs or use your own, I'm sure your quilt will look wonderful. I imagined a quilt done with long diagonal feathers across the rows, but didn't have the time to do it. Maybe someday…
If you make one of these quilts, I would love to see it!  Send me a picture or tag #epidastudio on instagram.
---
---