Feather stitch is probably my favourite stitch to do. It is just fun. It is the sundress of embroidery stitches. It can be casual for the beach or the park or it could dress up for church or a wedding. It is versatile and doesn't take a lot of effort.
When to use feather stitch
coral and seaweed
borders
added texture to backgrounds
flowering vines
fancy stripes
pathway
roof tiles or thatch
feathers? (I can't totally picture it, but with the name it seems like it should work.)
Types of feather stitch
Basic feather stitch
Bring the needle up to the top of the fabric. In this case, I'm making a line that goes from left to right.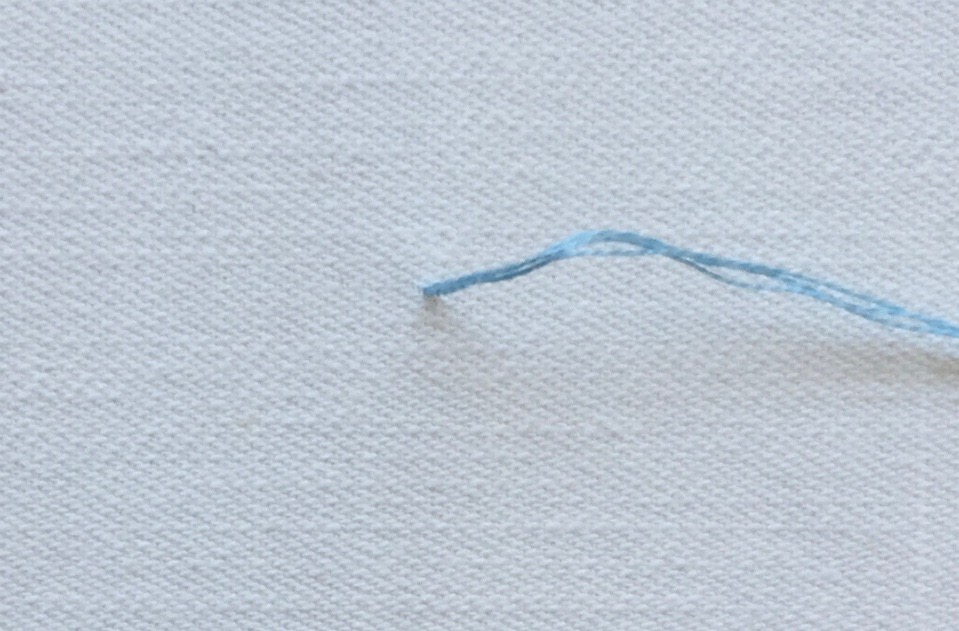 Put the needle in parallel to where it came up, and take a stitch at an angle, catching the thread under the needle. The thread, needle and space between should make a triangle shape.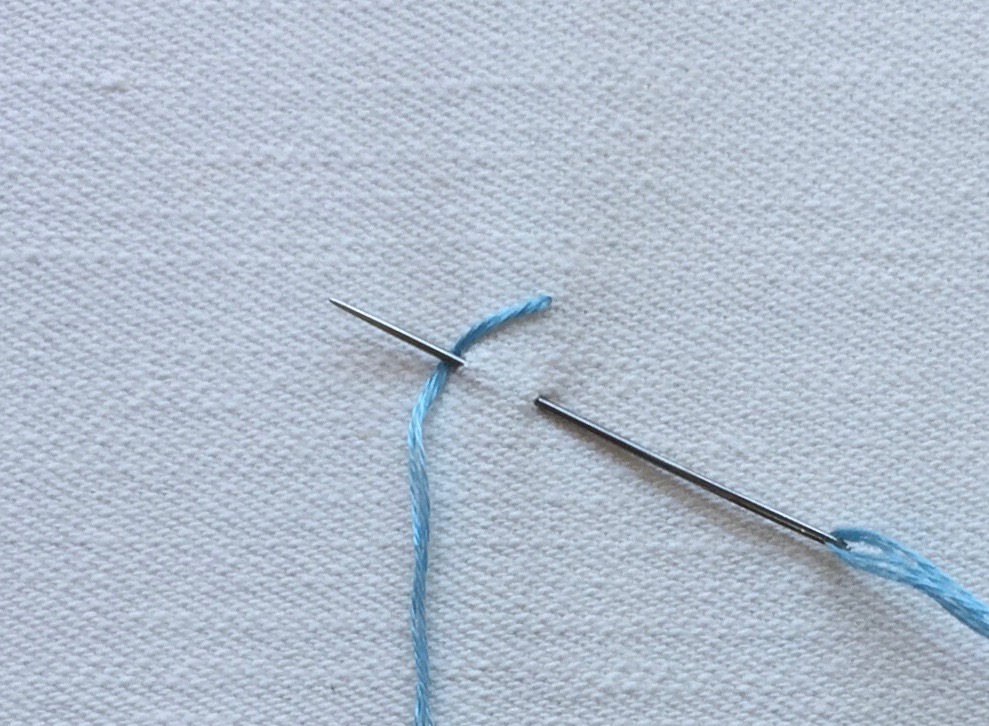 Pull the needle through. The thread should be in a "v" shape with the new thread at the point at the bottom. Take another stitch in this way.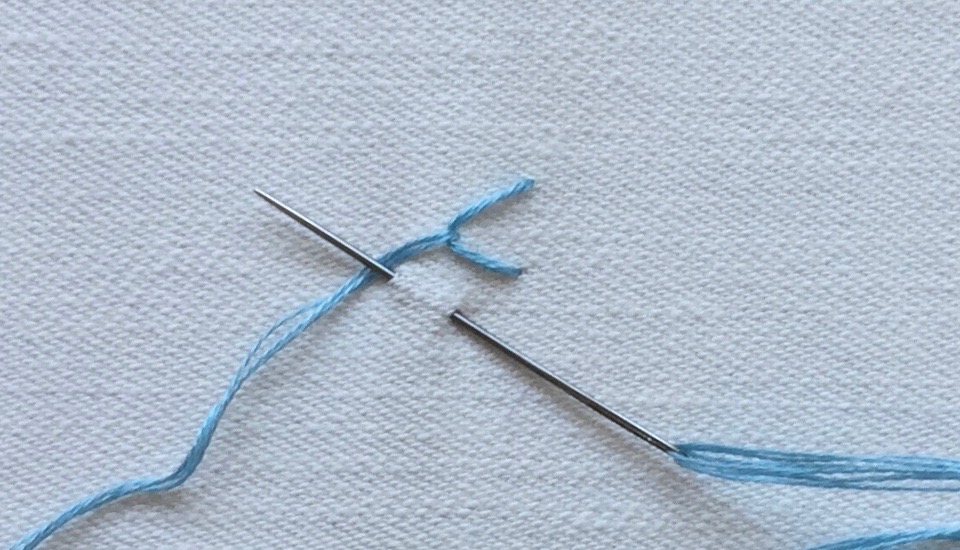 Now there are two "v's". For the next stitch, take a stitch above the thread.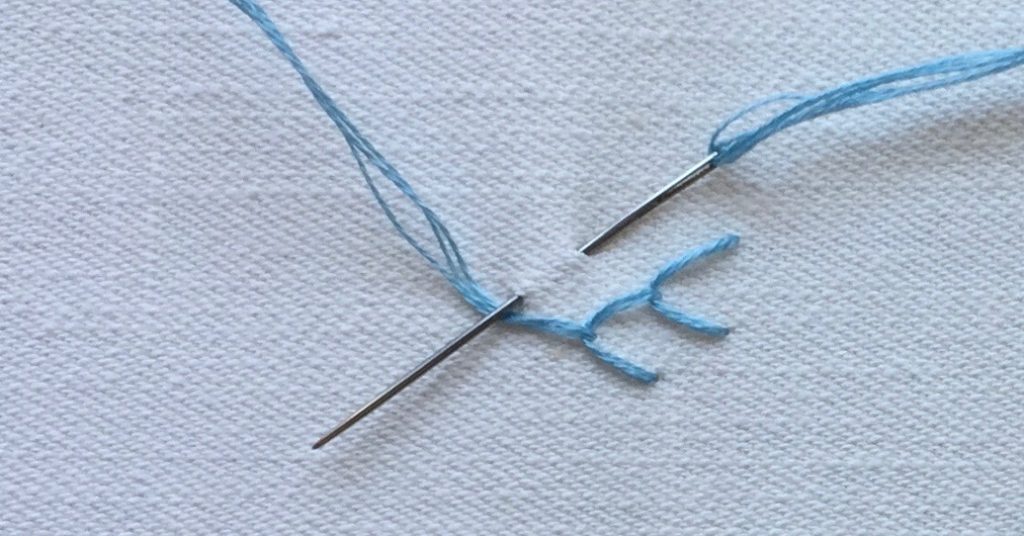 Continuing in this way will give two rows of alternating "v" shapes.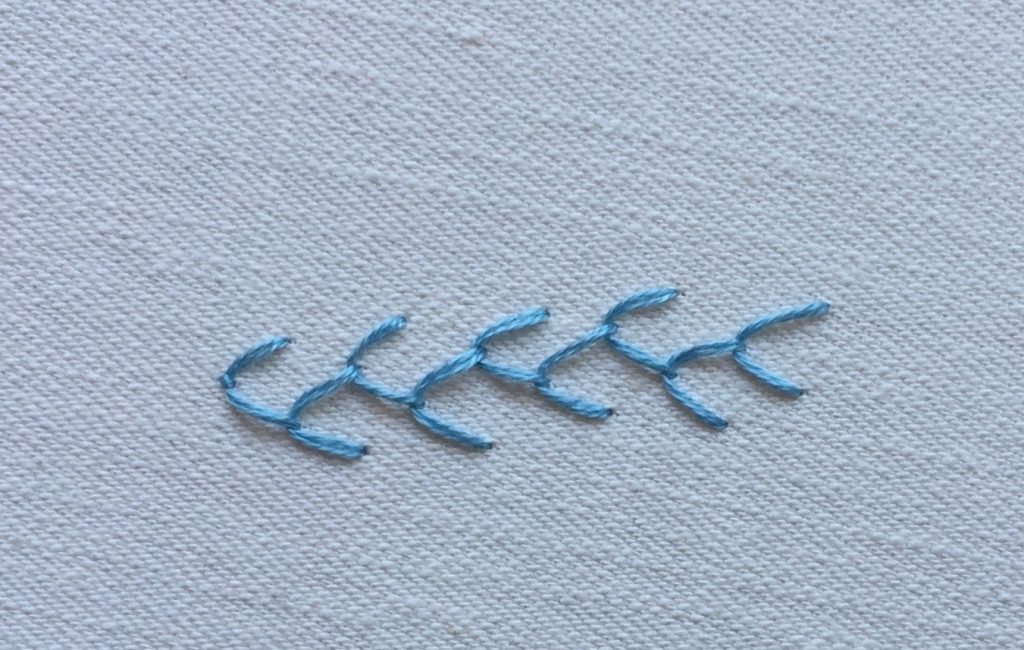 That's all there is!
---
Feather Stitch in Embroidery Projects
---
Be sure to #epidastudio when you share your projects on social media!
---
---
---