If you're looking for a quick and easy embroidery project, geometric designs are the perfect option. They are great for all ages and skill levels and can be used in lots of different projects.
These ready-made placemats are nice, but a bit of geometric embroidery can make them a one-of-a-kind personalized project.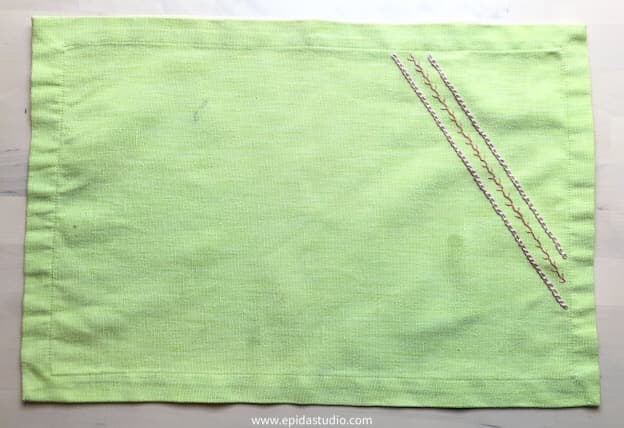 Make different ones for everyone in your family. Or even better, have everyone stitch their own.
You will need:
Placemats
Use cloth placemats, not plastic or foam. If the fabric is heavy enough, you will not need to use a hoop. If they are lightweight, use a hoop.
Embroidery thread
You can use whatever thread you have on hand. If you use embroidery floss, you will want 4-6 strands for a bold line.
I used size 8 Perle cotton. This is a great option if you have some on hand, but if not then floss is fine.
Crochet cotton is also an economical choice for this project.
Needle
You will need a crewel needle – large eye, sharp tip. Make sure that the diameter of the needle is close to the thickness of the thread you are using. If it is too small, you won't be able to pull the thread through. If it is too large, it will leave holes in your fabric.
To make it:
1. Mark the focus line
Using a water soluble marker or chalk and a ruler, mark the main focus line of the embroidery. This can be any direction you want. I chose to go at an angle across a corner.
Once the main focus line is on, draw parallel lines on either side of it.
2. Stitching
Stitch along the focus line first. I used feather stitch and a dark pink colour.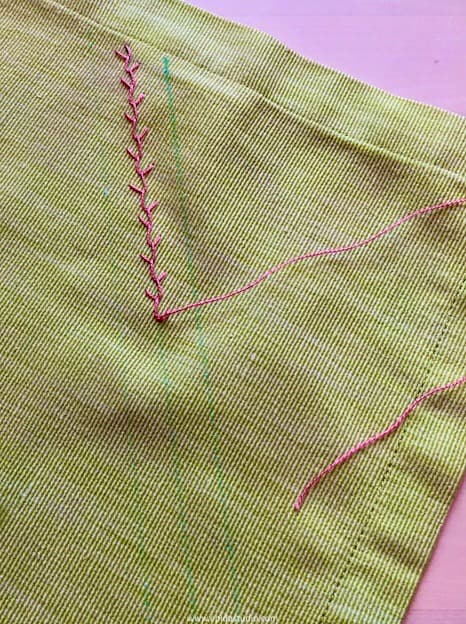 Then stitch the other lines. I used chain stitch in light pink.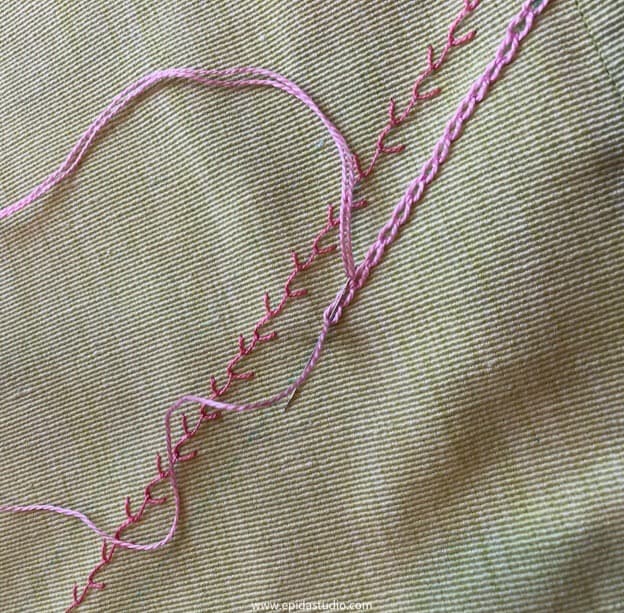 You can add as many stitch lines as you want. I added a final set of lines in dark pink running stitch.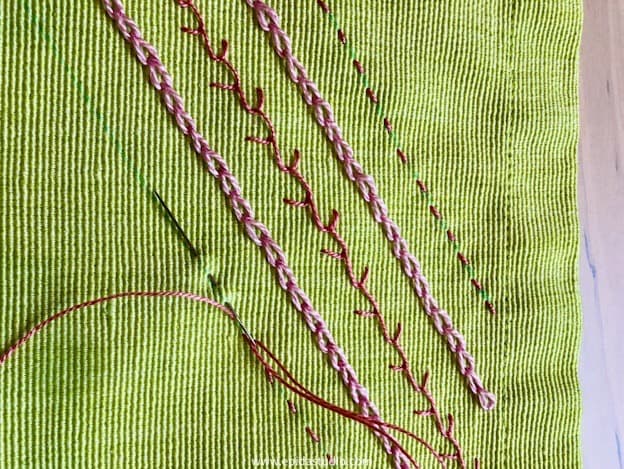 This is a good project for learning new stitches. If you want to try something different, here are some suggestions.
Don't stress about a project like this. It is a good time for learning, and you don't need perfection.
Use the placemats everyday to enjoy your work.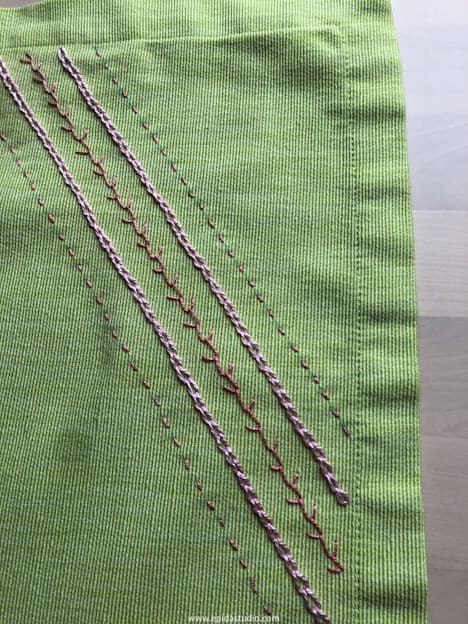 [mailerlite_form form_id=3]
---
---