The motif stitch sampler needs some borders to finish it off, so I am using the herringbone stitch and featherstitch.
These two stitches are both great for borders outlining different sections of embroidery. You can easily follow a marked line with them.
Herringbone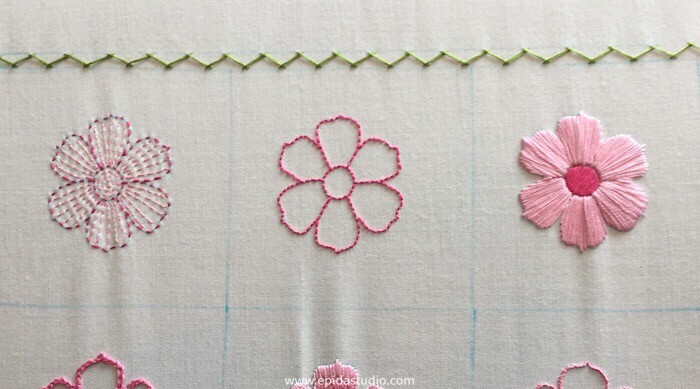 The outer border is herringbone stitched with three strands of DMC#470. If you need a tutorial for how to do this stitch, you can find it HERE.
To keep the border consistent in size, I used the original outer line and added another line 1/4″ away from this. I used those to mark the inner and outer edges of the herringbone.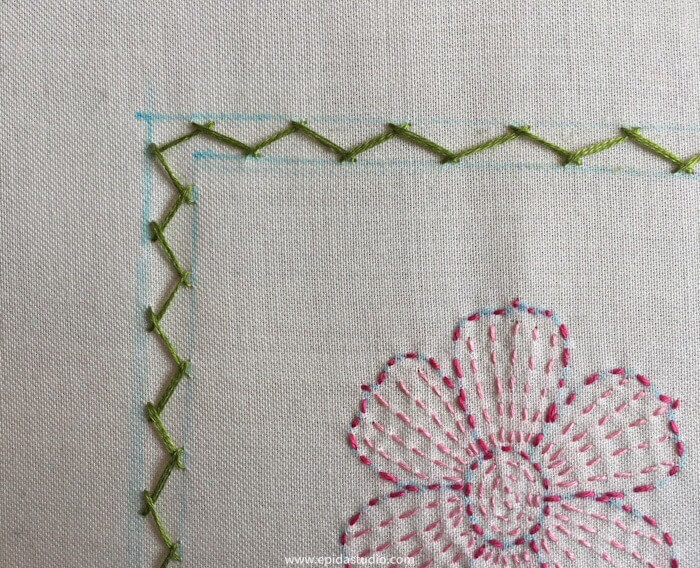 At the corners, I had the herringbone turn so it was a continuous line.
Feather Stitch
For the inner borders, I used featherstitch with three strands of DMC#3348. You can find a tutorial for featherstitch HERE.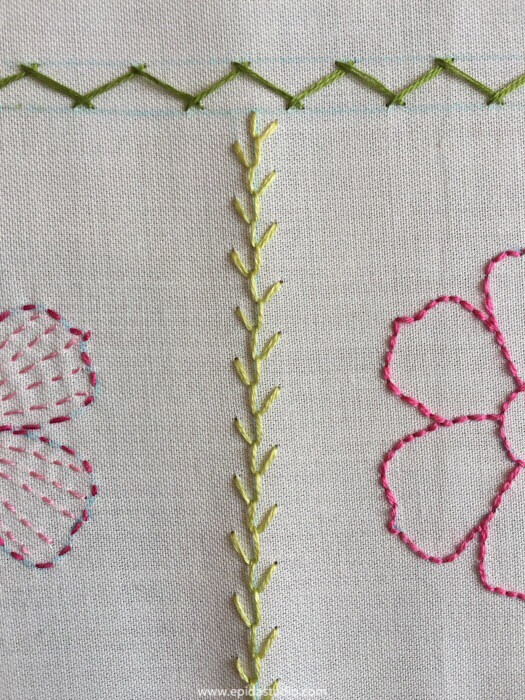 I used the marked line as a guide for the centre of the stitch with the branches of the feather going off to either side.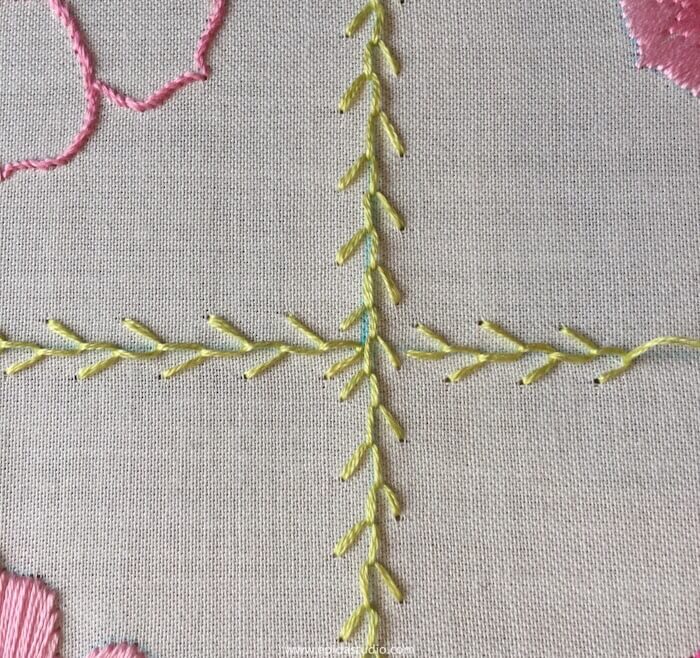 Where the two lines crossed, I just left a little gap in one line to avoid stitches on top of each other.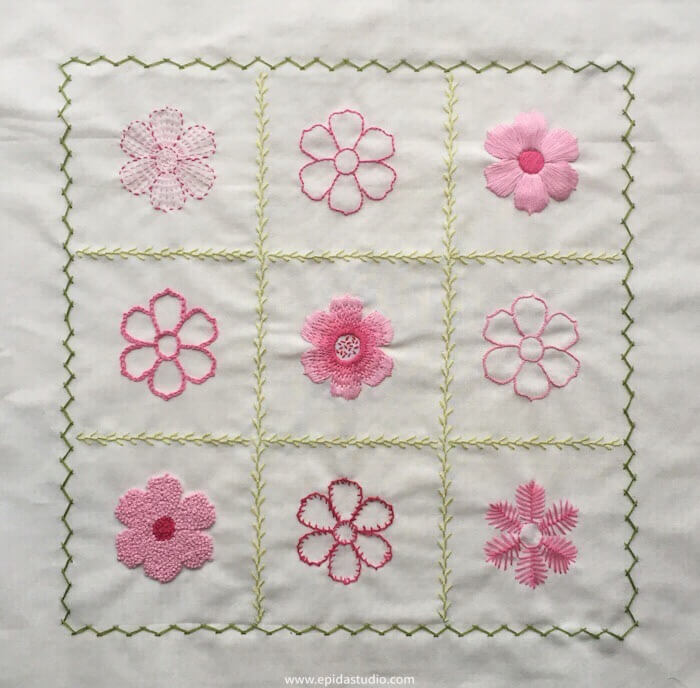 Once all the embroidery was complete, a bit of water will help all the marked lines disappear.
The border makes the stitched area 12-1/2″ square. I think that will be a nice size for a pillow.
If you like the sampler, but don't want to attempt all nine options, you can make a smaller sampler with only four flowers.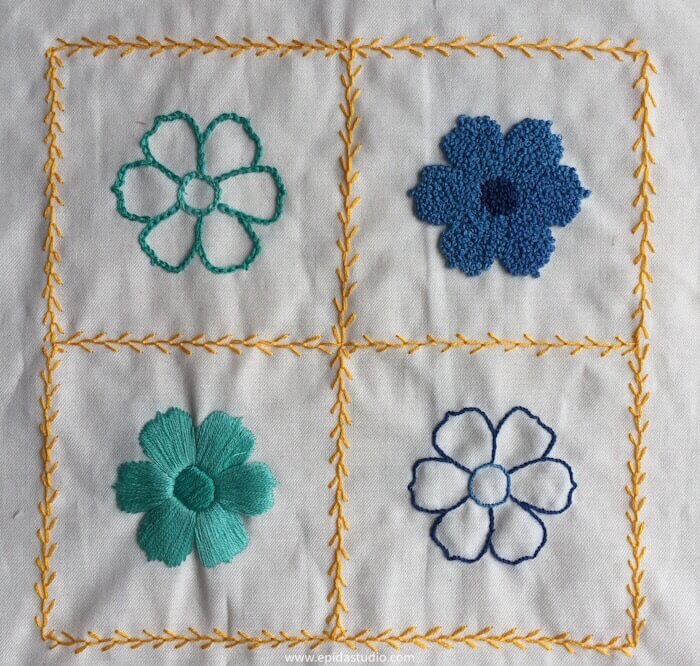 In this option I used only featherstitch in the border.
I'm happy with how the sampler turned out, and even though all the flowers were made with the same motif, they all have very different looks.
Which one is your favourite?
[mailerlite_form form_id=3]
---
---