Embroidered Christmas cards are a great project for both adults and children. They are quick and easy to do, inexpensive and are unique for giving to others.
This pattern is available which includes templates for five different designs.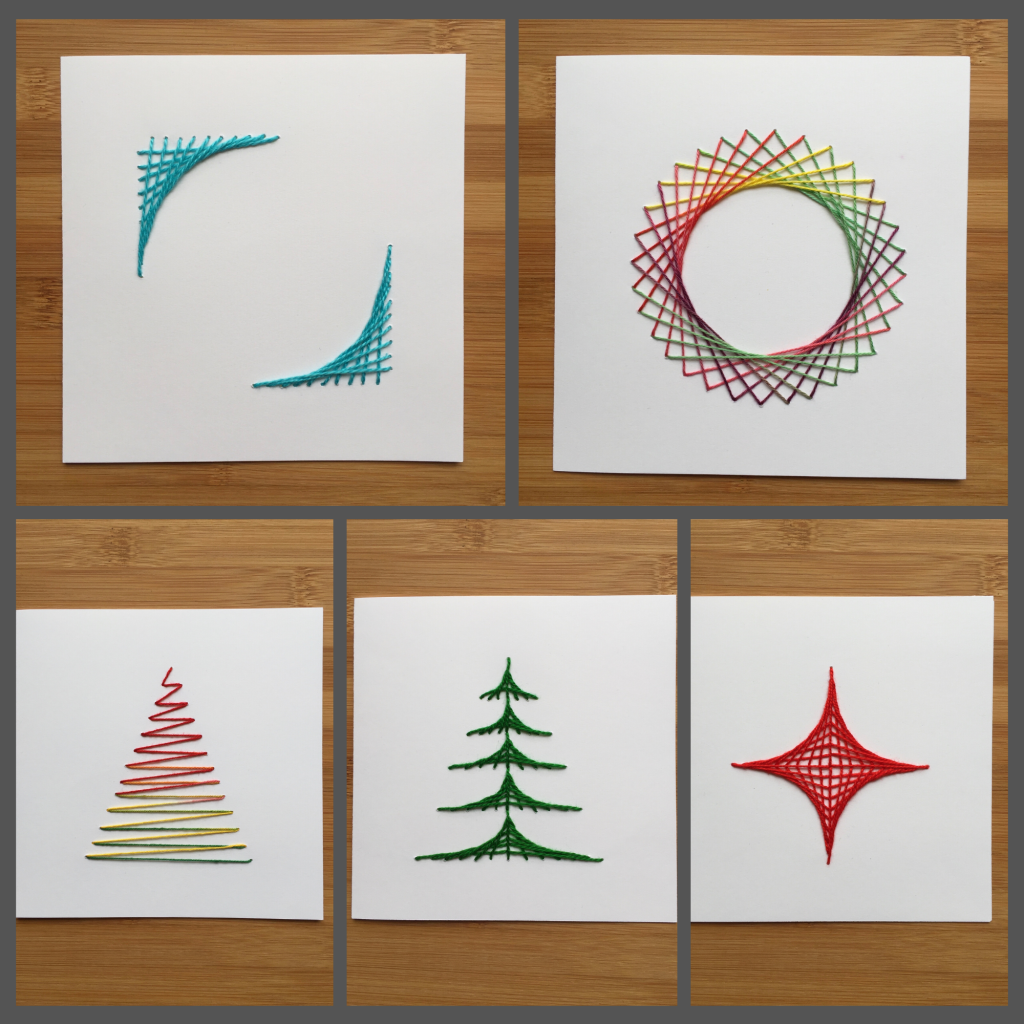 Materials
Cards – You can use blank cards from craft stores or you can cut your own from card stock.
Thread – Many types of thread work for this: embroidery floss, Perle cotton, or even crochet thread.
Needle – Use a size 18-24 cross stitch needle, or any needle with a dull point in a size to match the thread.
Tape
Prepare the Cards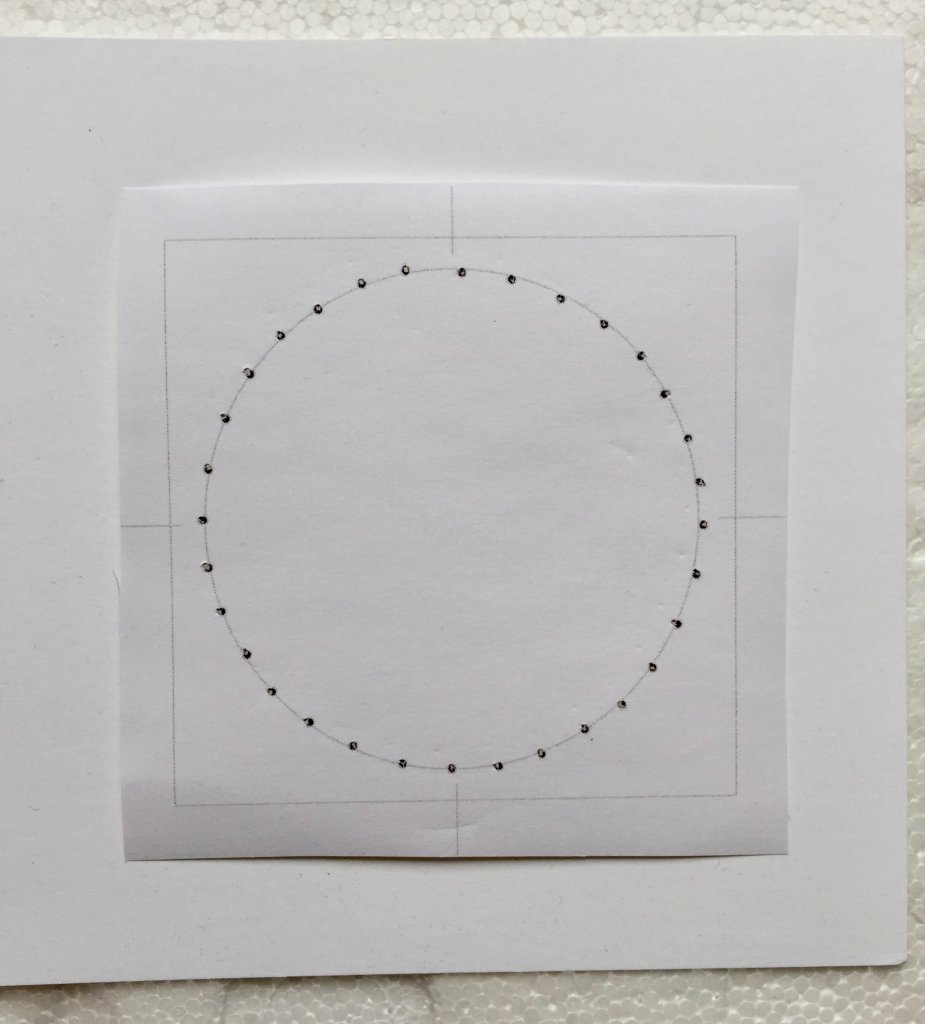 Print the circle template, and cut out around the alignment marks. Use these marks to centre the circle on the front of the card. Place together over a piece of styrofoam or cardboard.
Using the point of a seam ripper, poke holes on each dot through the template and the card front.
Before removing the template, hold up to the light to make sure that no holes were missed.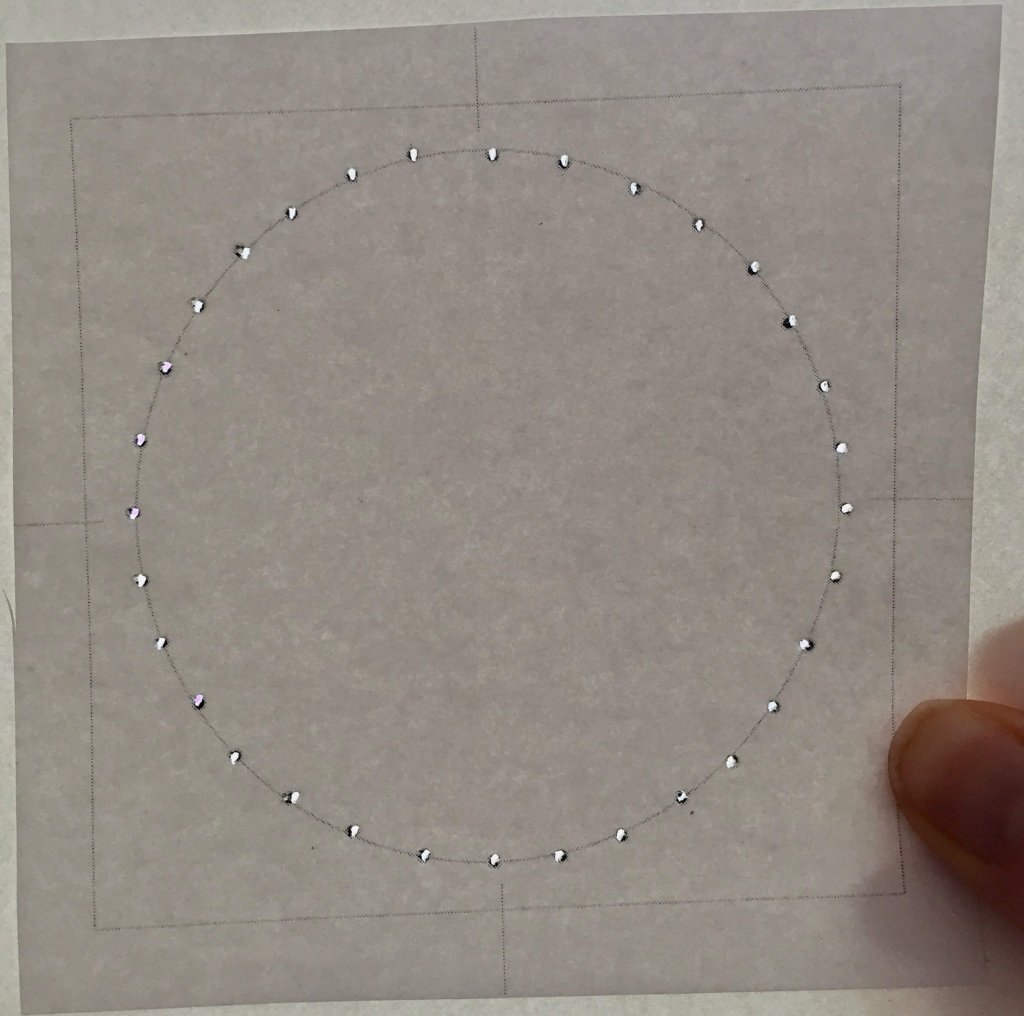 Stitching
Cut a length of thread about 30″ long and thread the needle. This is longer than normally used in embroidery, so stitching has to be done slowly to avoid tangles.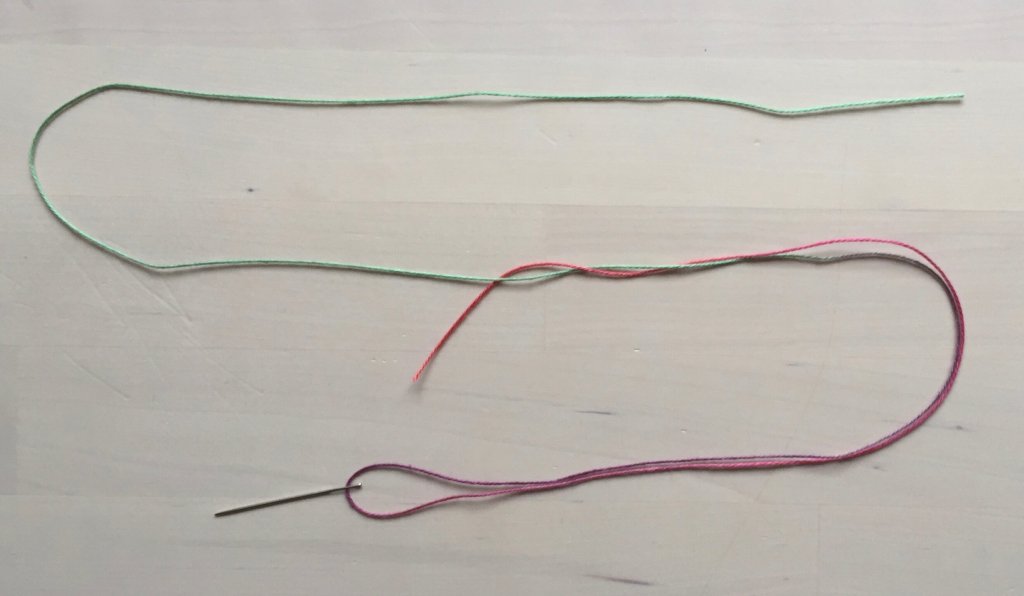 Pull up through any hole in the circle. Tape the tail of the thread on the back.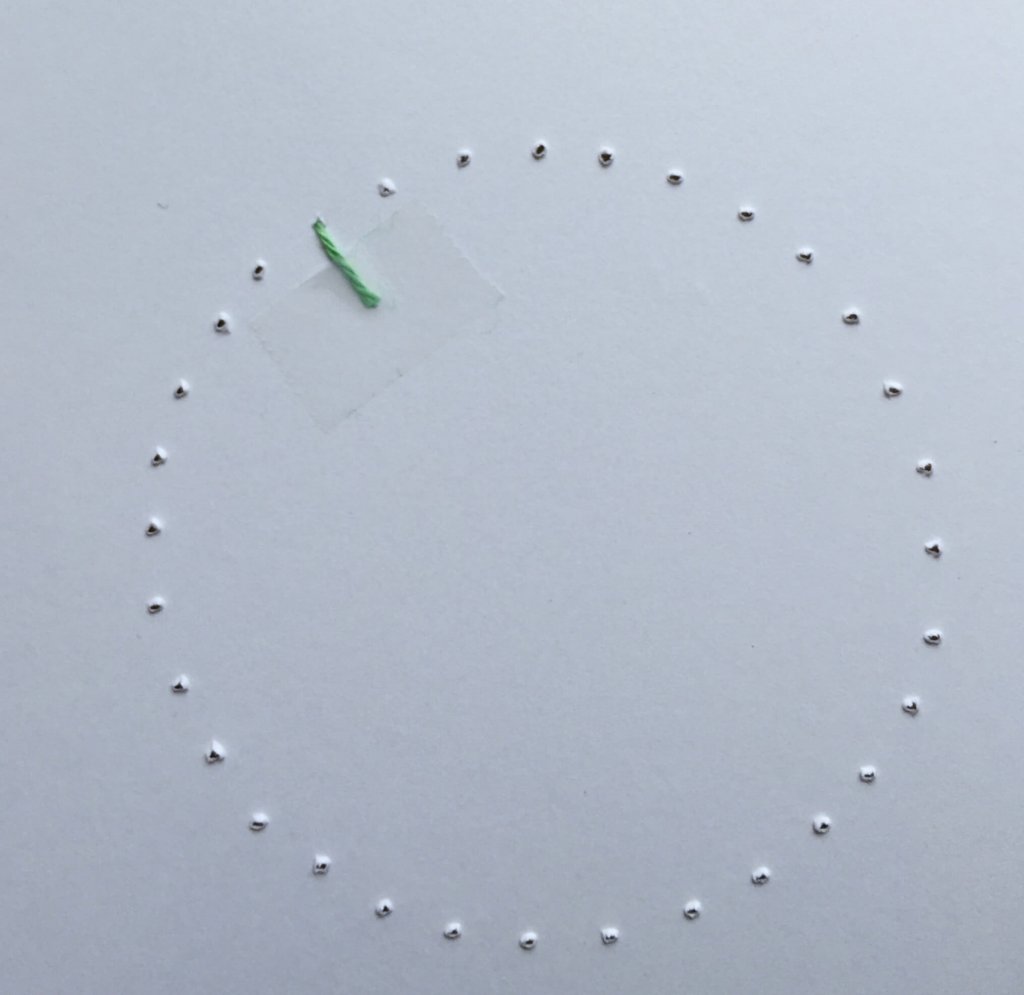 Take the needle down in another hole. For this example, I am using a hole 8 spots away from where the thread came up.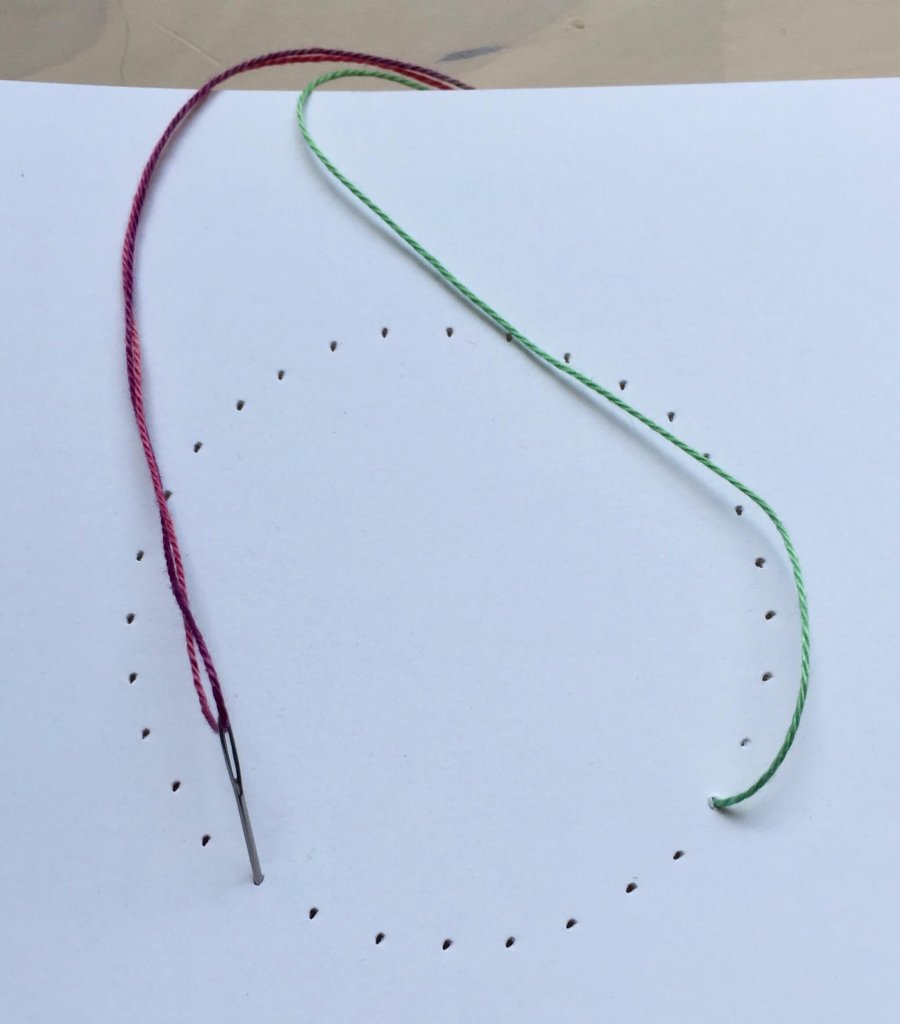 Bring the needle up and take it down one spot away from the last stitch.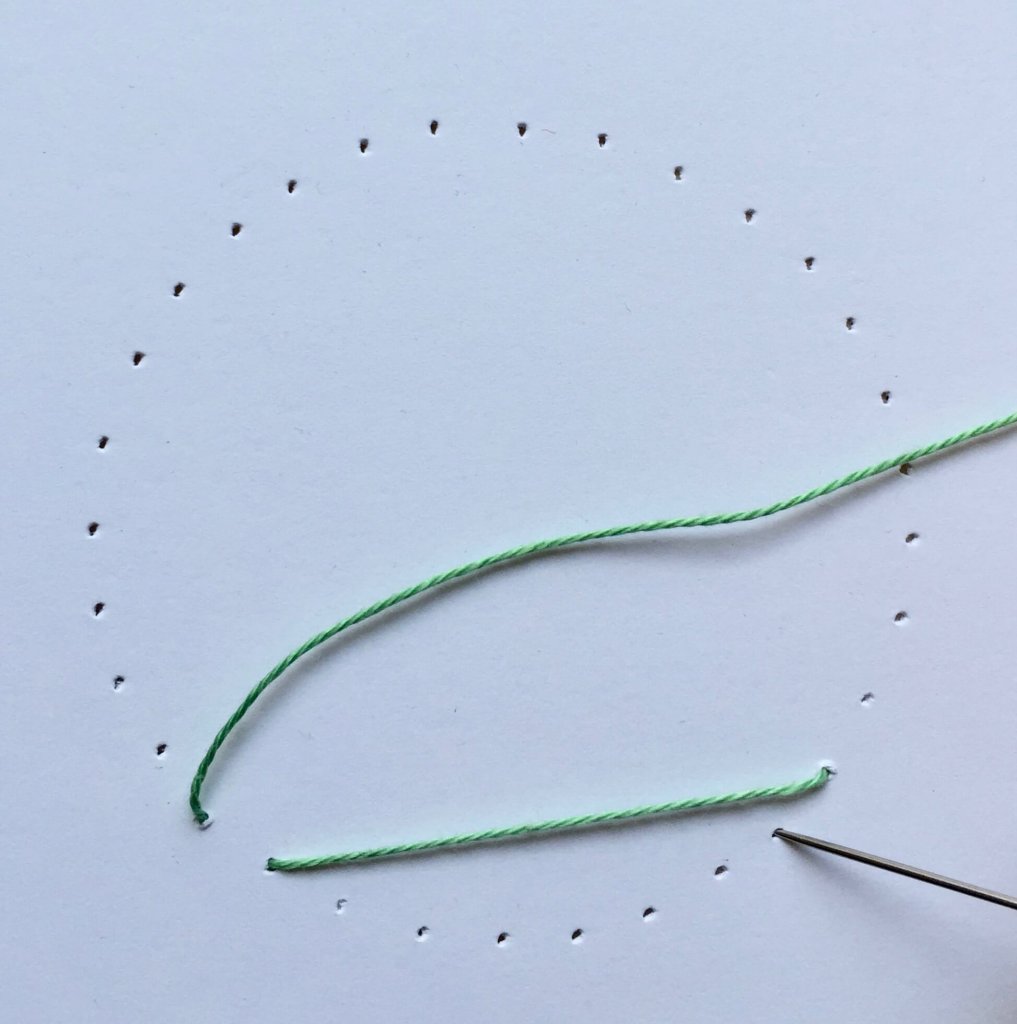 Continue along, moving one spot over on the up and down stitch.
On the back of the stitching, be sure there are no long stitches going across the circle. They are only short stitches from one space to the next.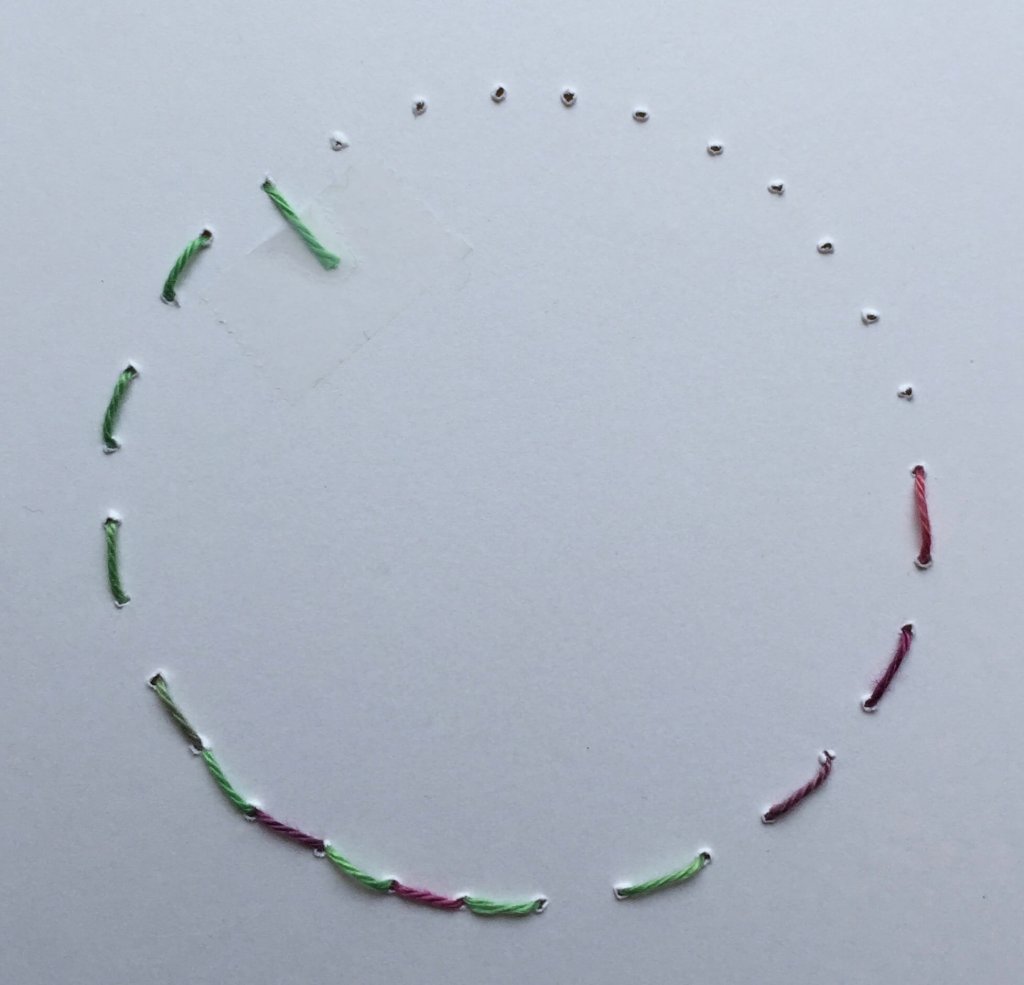 Keep going until you get back to where you started. There are two stitches in each hole.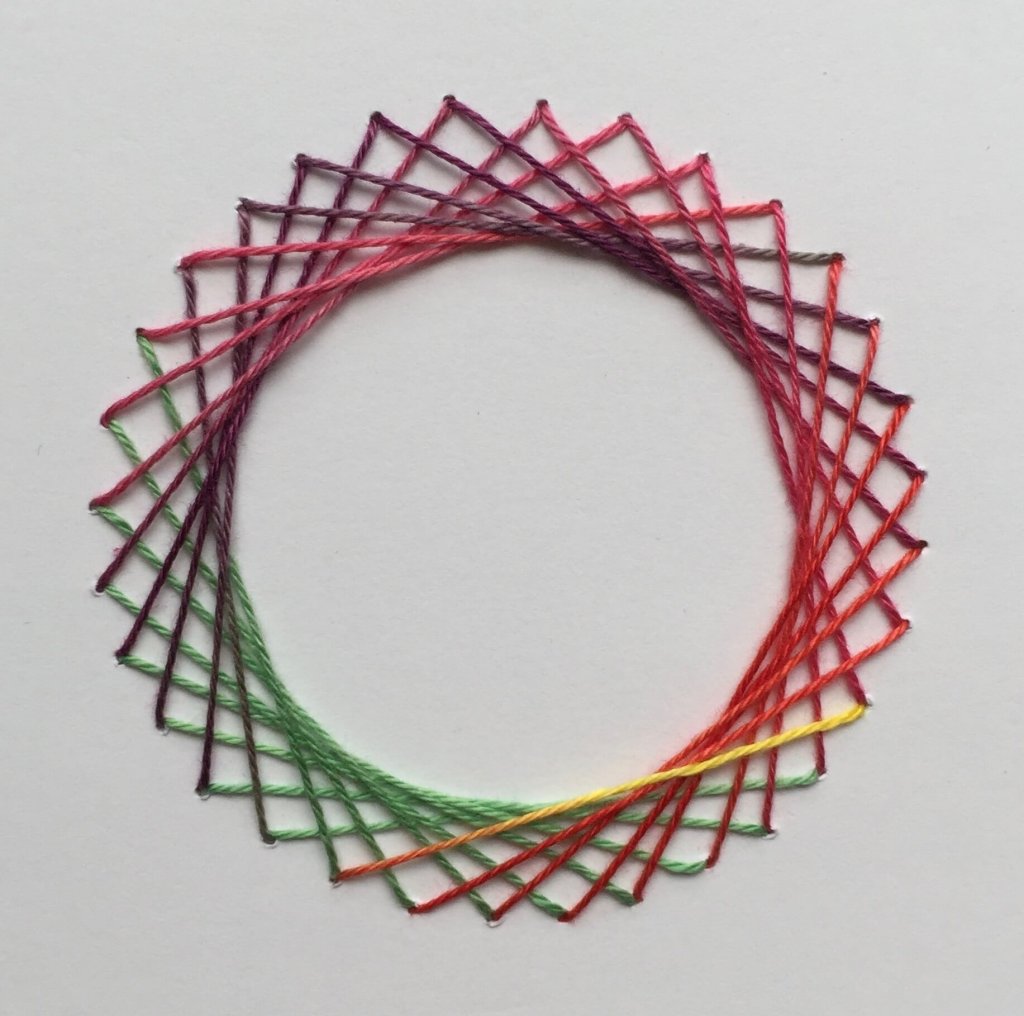 You might need to use more than one thread. Just tape down the ends where it starts and stops. This will lay more flat than knots.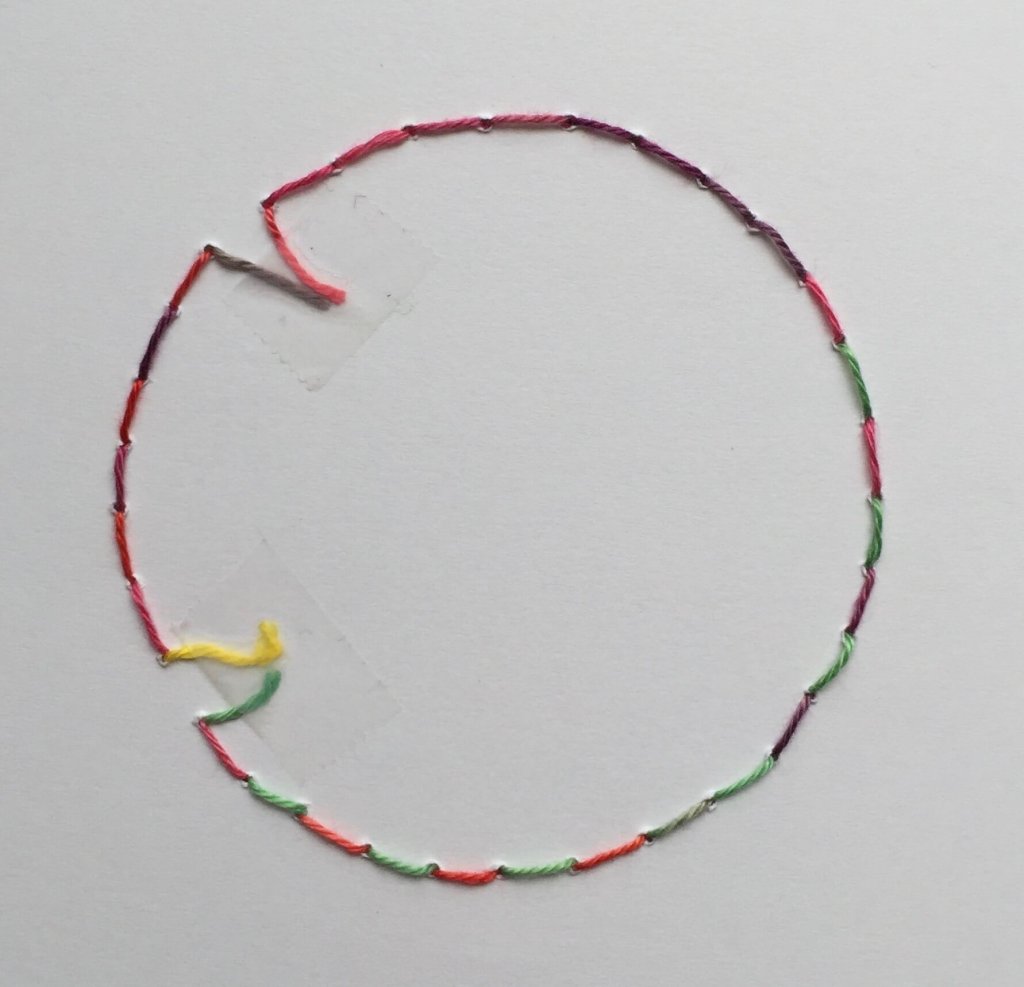 Using variegated thread gives an interesting look.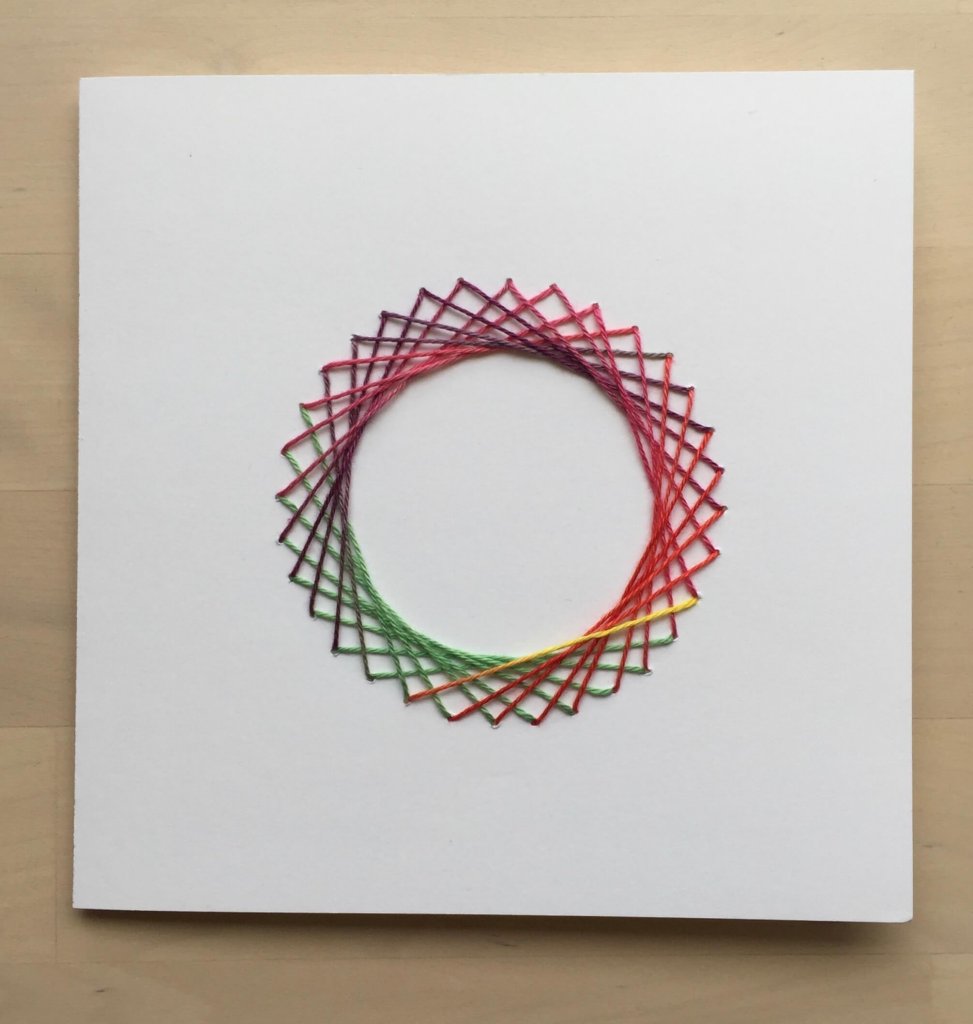 Card Options
Different thread choices totally change the look of the card. These circles are the same size, but the threads are different thicknesses and colours.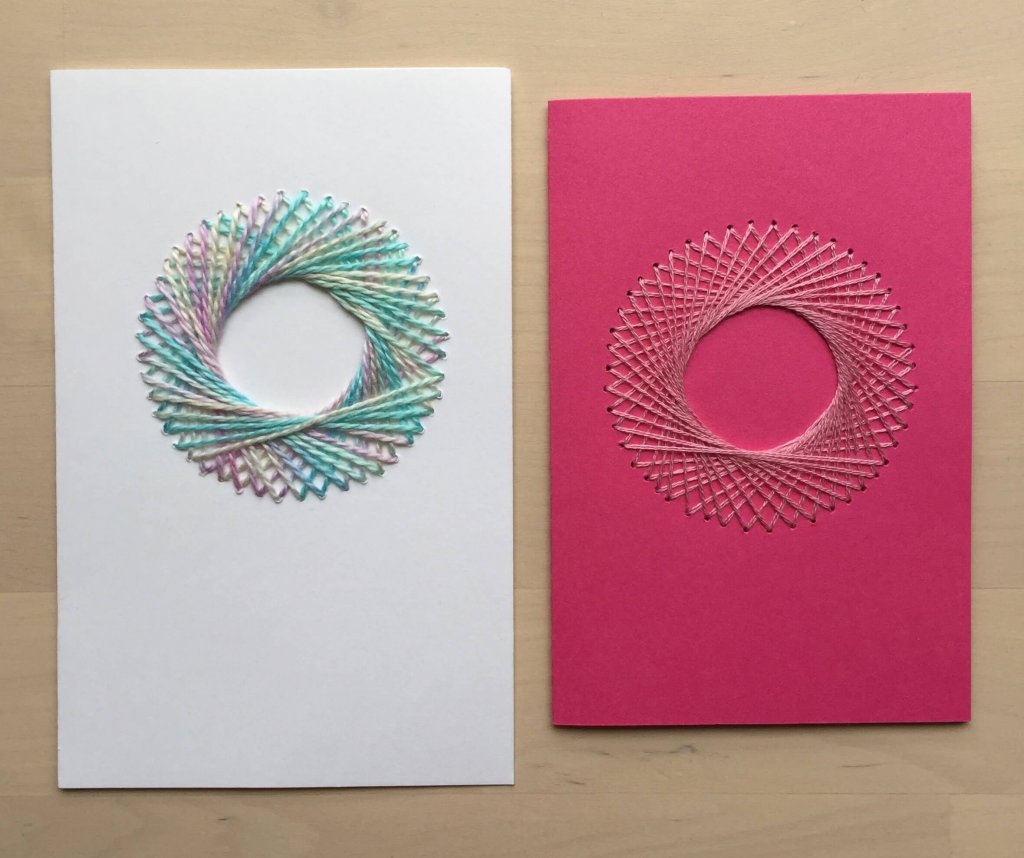 Changing the number of holes that are skipped in the first stitch changes the size of the opening in the middle of the circle. This option has two different circles made using the same holes.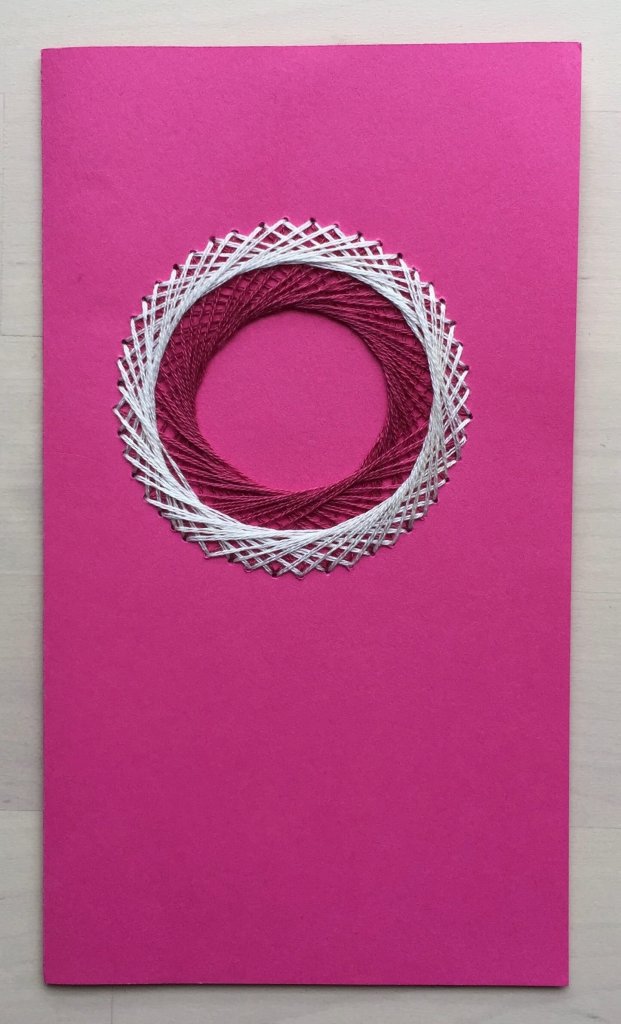 A smaller number of holes between the first two stitches will make a larger opening.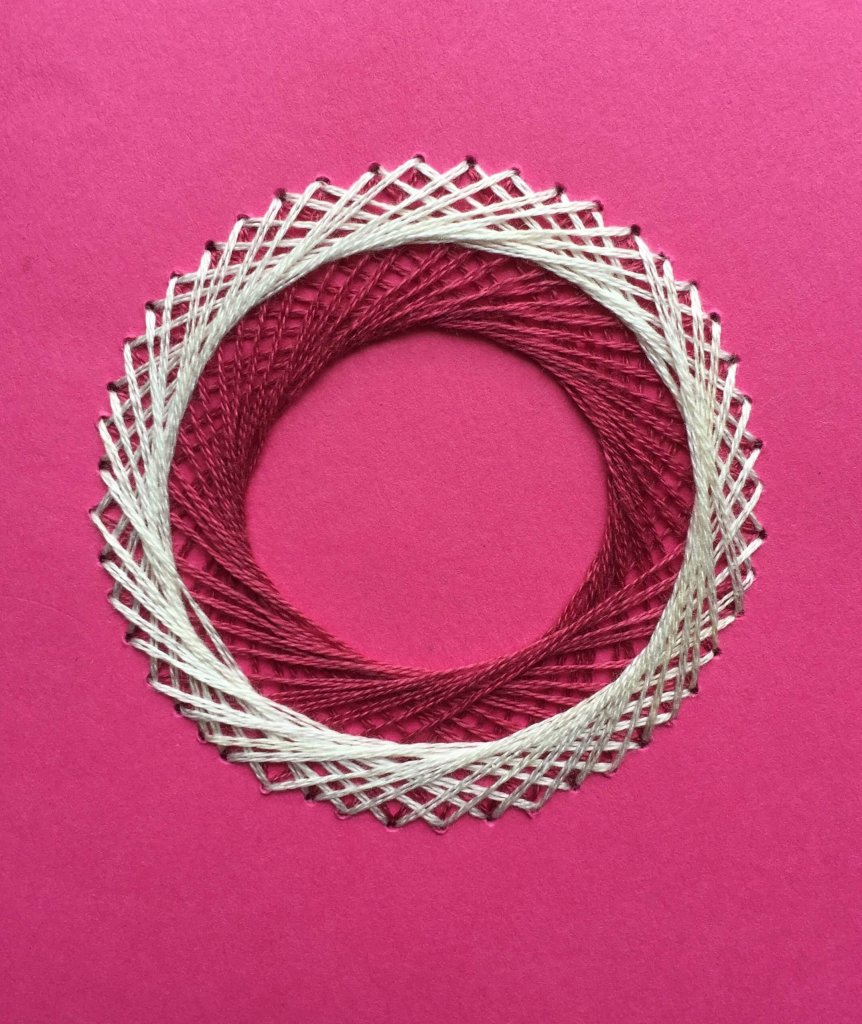 In this option, the stitches go almost directly across the circle.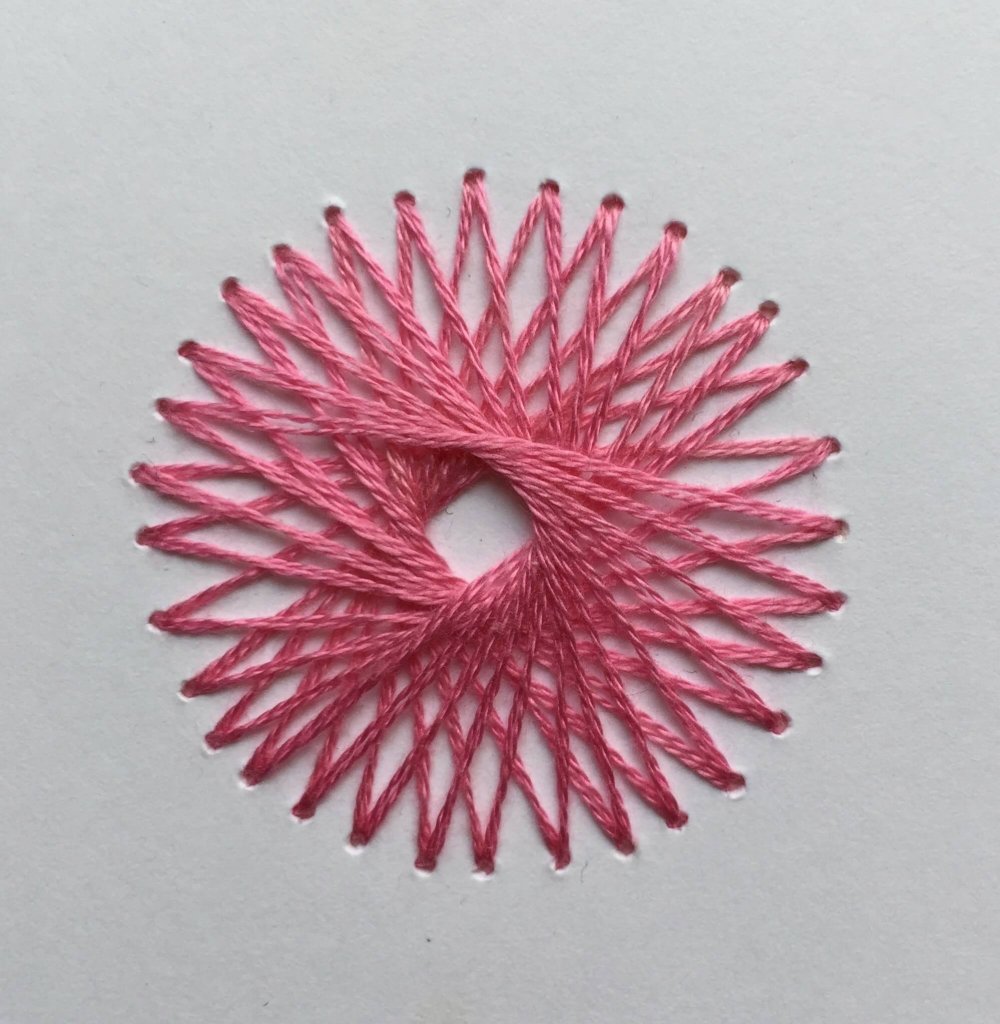 You can use the circle template provided, or make your own with any size circle.
Have fun playing with all the different variations you can come up with.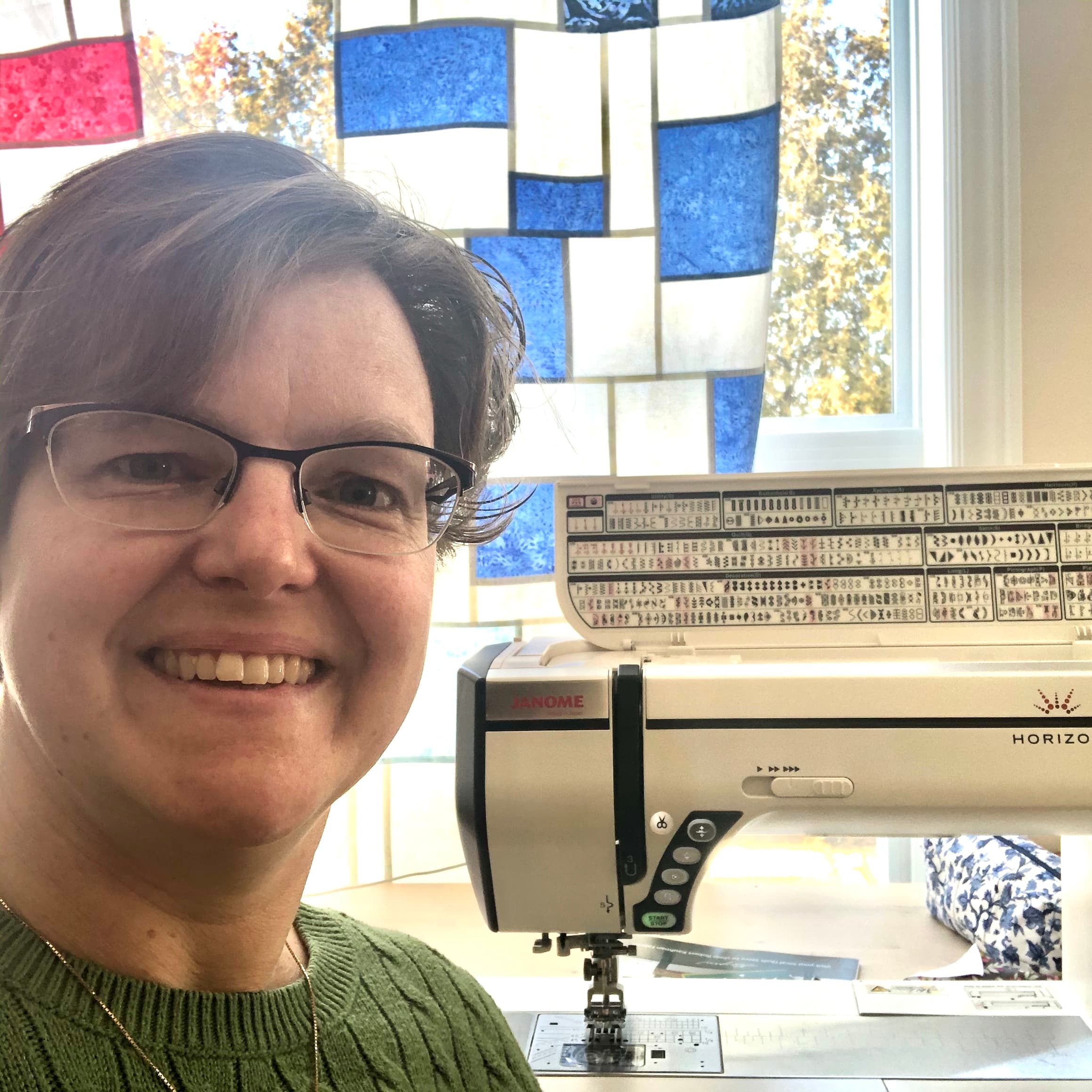 Elizabeth DeCroos
designer, teacher, speaker
Elizabeth enjoys doing all types of sewing and needlework and teaching others new techniques. For more information or to have her speak to your group click HERE.
---