Surface embroidery is made up of stitches that sit on the surface of the fabric. Normally lines are marked on the fabric and the stitches are worked over the lines and symbols.
Supplies
Embroidery is a great hobby because it is relaxing, inexpensive and gives you a beautiful and useful product. Here are the basic things you need to get started.
Fabric
Almost anything can be used for embroidery.
The best option for beginners is quilting cotton fabric. It is inexpensive, easy to find and comes in any colour or pattern you could want.
Check out this post for more fabric options for embroidery.

---
Thread
The best option for beginners is embroidery floss. It is made up of six strands of thread that can be easily divided and made into whatever thickness you need.
Once you get started with embroidery, you might want to try other threads for special effects. Read about more embroidery thread options here.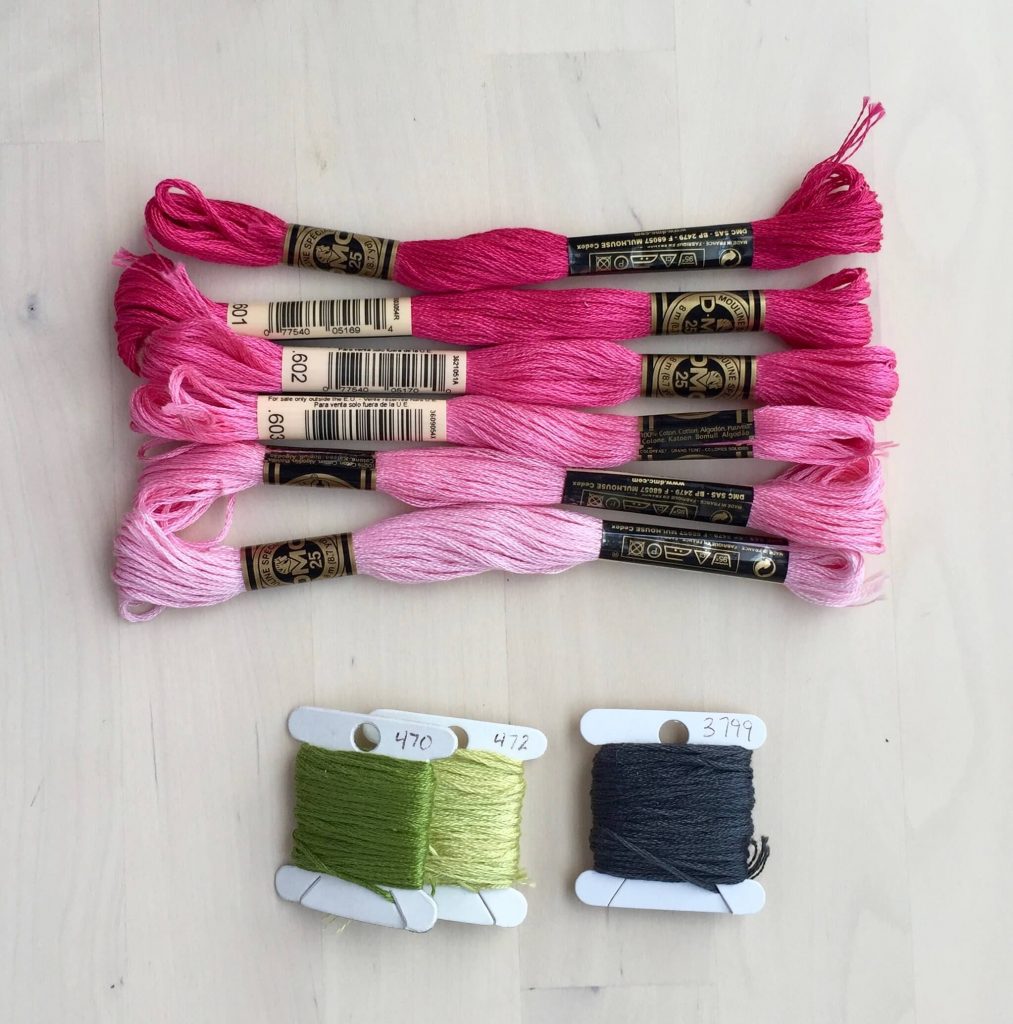 ---
Tools
There are just a few simple tools you will need. If you take care of them, they will last a lifetime.
Hoop or frame
A hoop or frame is used to keep the fabric taut during stitching. This helps all the stitches to lay flat and smooth and avoid pulls in the fabric.
Hoops are made from wood or plastic and come in a variety of different sizes.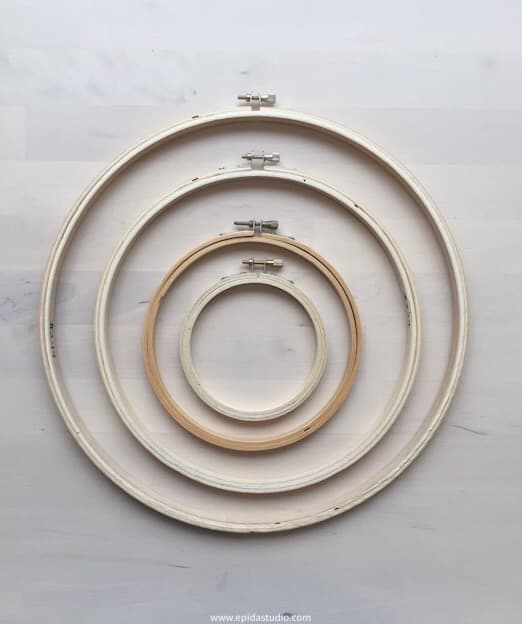 They are made of two parts, an inner ring and an outer ring. The fabric goes over the inner ring and is held in place by the outer ring.
---
Scissors
You will probably want two pairs of scissors. Fabric shears will cut the fabric and small snips will trim the thread as you are stitching.
---
Needles
There are many different types of needles. For surface embroidery, you need a needle with a long eye and a sharp point.
Sometimes they are labelled "embroidery needles" or "crewel needles".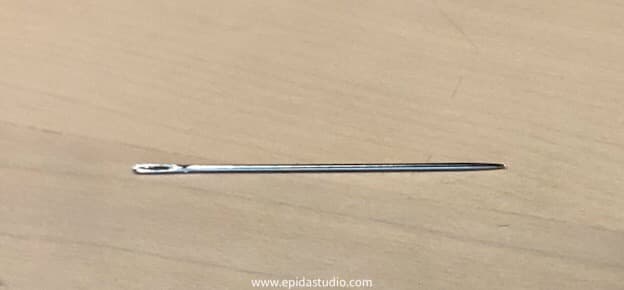 ---
---
Stitches
Most types of surface embroidery use the same basic stitches.
These are easy to learn with a bit of practice. Check out the embroidery stitch directory for detailed tutorials and information on using them in embroidery projects.

---
Ready for a project?
Check out these projects and tutorials for inspiration.

Freestyle Embroidery Project
Freestyle embroidery is done with little or no marking. It's like doodling on fabric.
Follow along this project from planning to framing.
---

This series goes through the process of making a sketch from a photograph and stitching it in three different variations.
---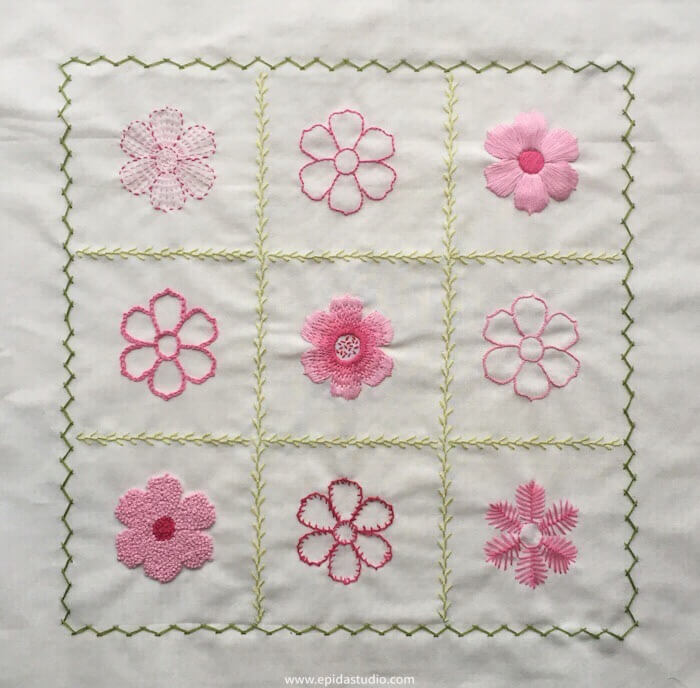 This project takes a simple flower motif and stitches it in nine different ways.
It is a great way to see how stitches are used.
---

This simple project is a great way to use stitches in a simple sampler.
It is easily adaptable to any shape you like.
---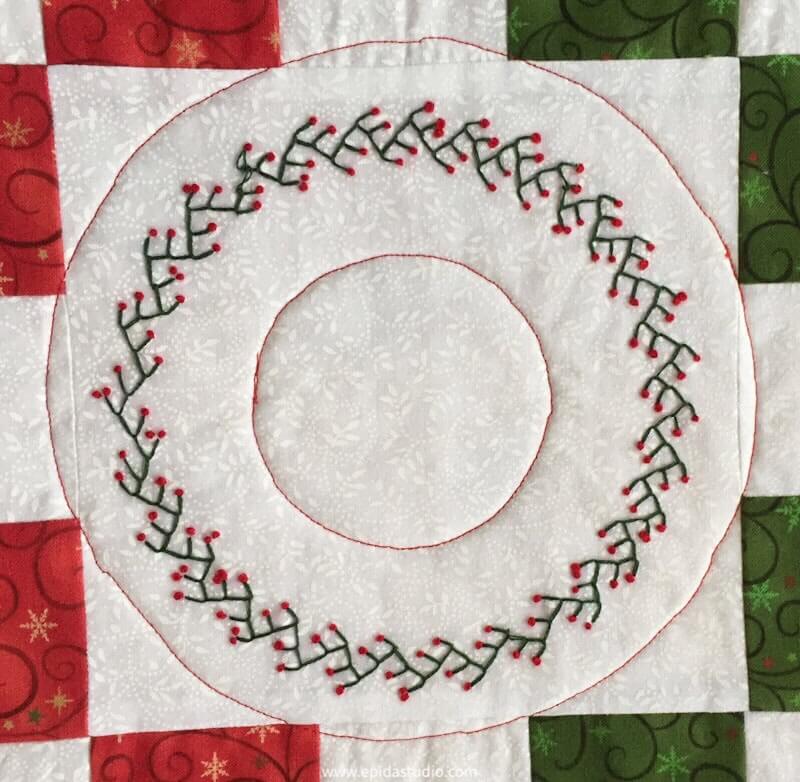 Embroidered wreaths are a fun way to embellish Christmas projects.
---
---
---