Blanket stitch always gives me a hippie, boho kind of feeling.  It is casual and fun, but can be used in many different ways with lots of variations.  It's like a poncho.  It can go with almost anything, and is both cute and functional.
When to use it:
blanket edging (obviously)
applique
borders
wheels
flowers
ladders
How to do it:
Bring the needle up and then take a stitch perpendicular to the line you are stitching.  You are making an "L" shape.  Be sure to catch the thread under the needle, or the stitch will not lay properly.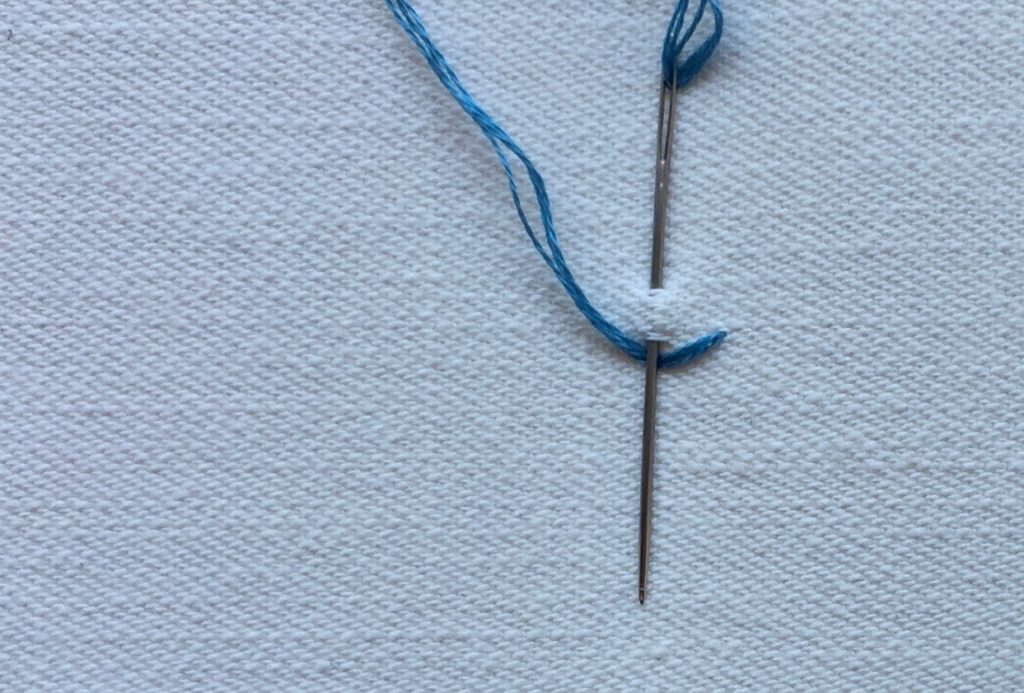 When you pull the needle all the way through, you can see the "L" clearly.  If the thread did not go under the needle, you will have a diagonal stitch and the thread will be off on its own.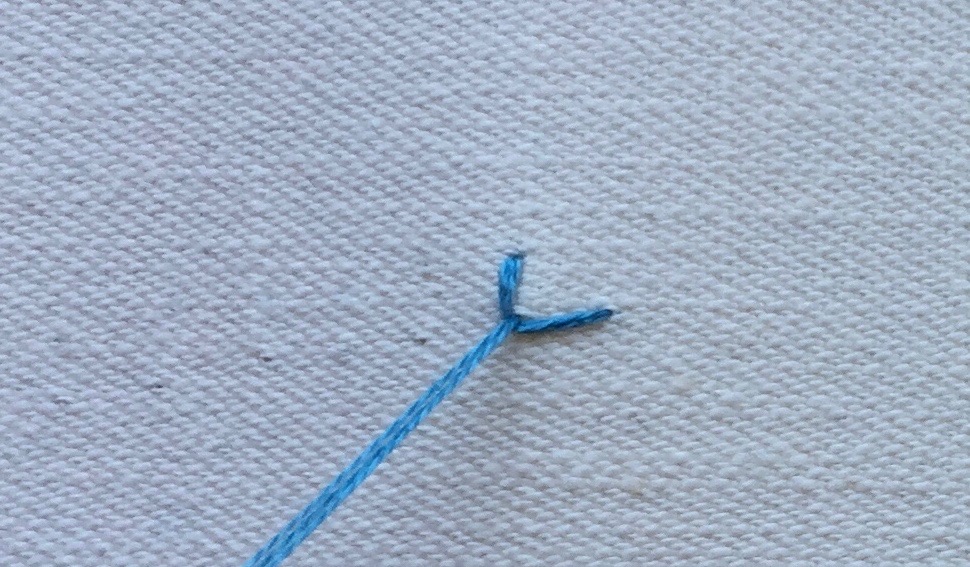 Repeat to make another "L" attached to the first.  With a standard blanket stitch, the vertical lines should be approximately the same length as the space between them.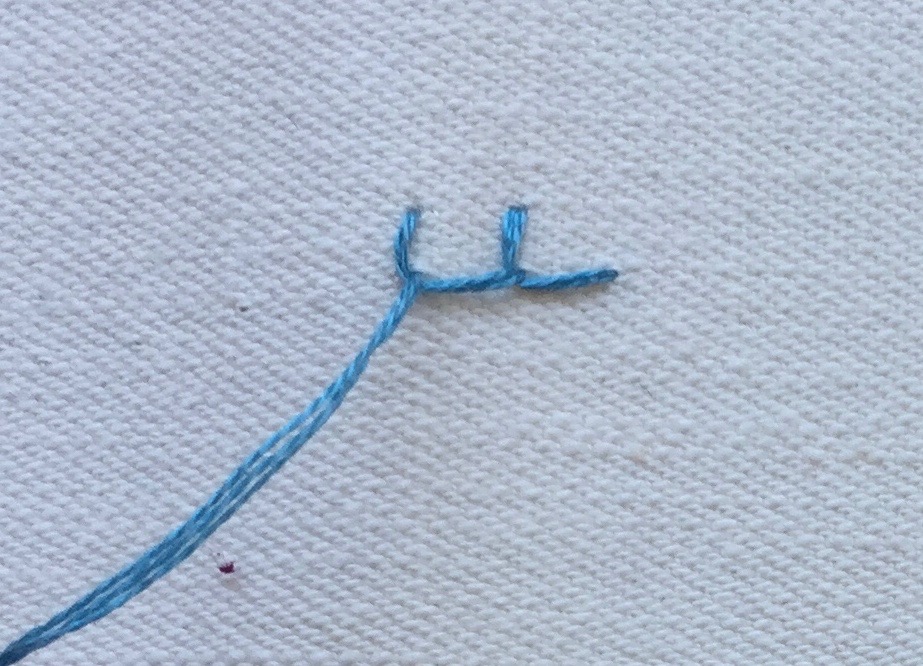 And keep going until you have a whole line.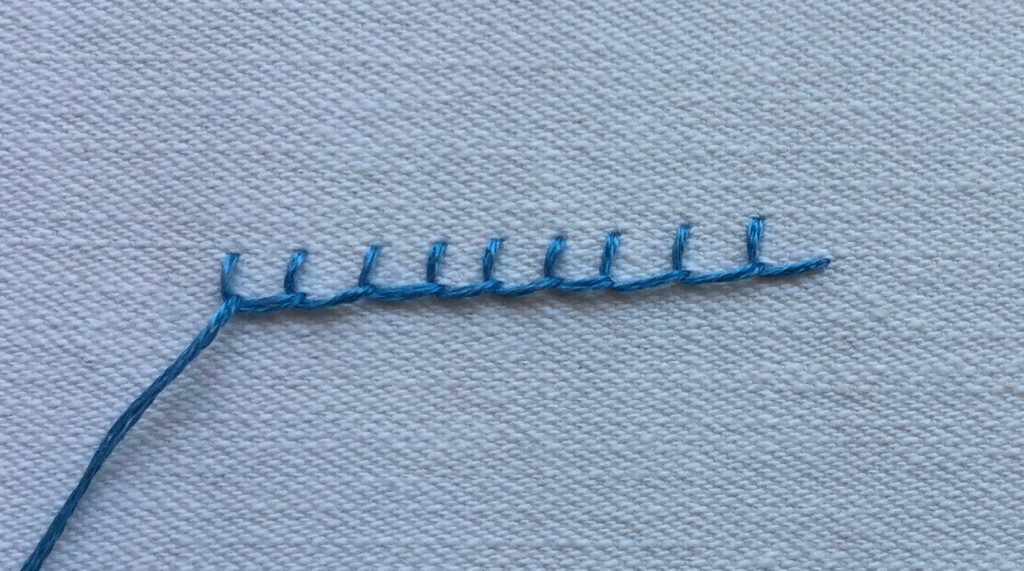 To finish the row, take the needle down just on the other side of the "L" corner to keep it in place.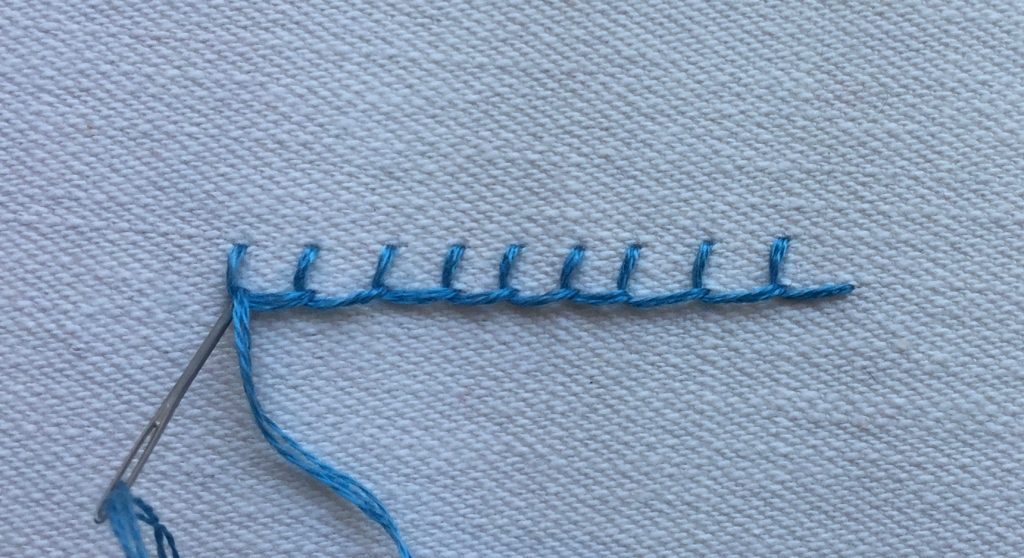 Check out more embroidery stitch tutorials HERE.
---
---
As an Amazon Associate I earn from qualifying purchases. Thank you for your support.
---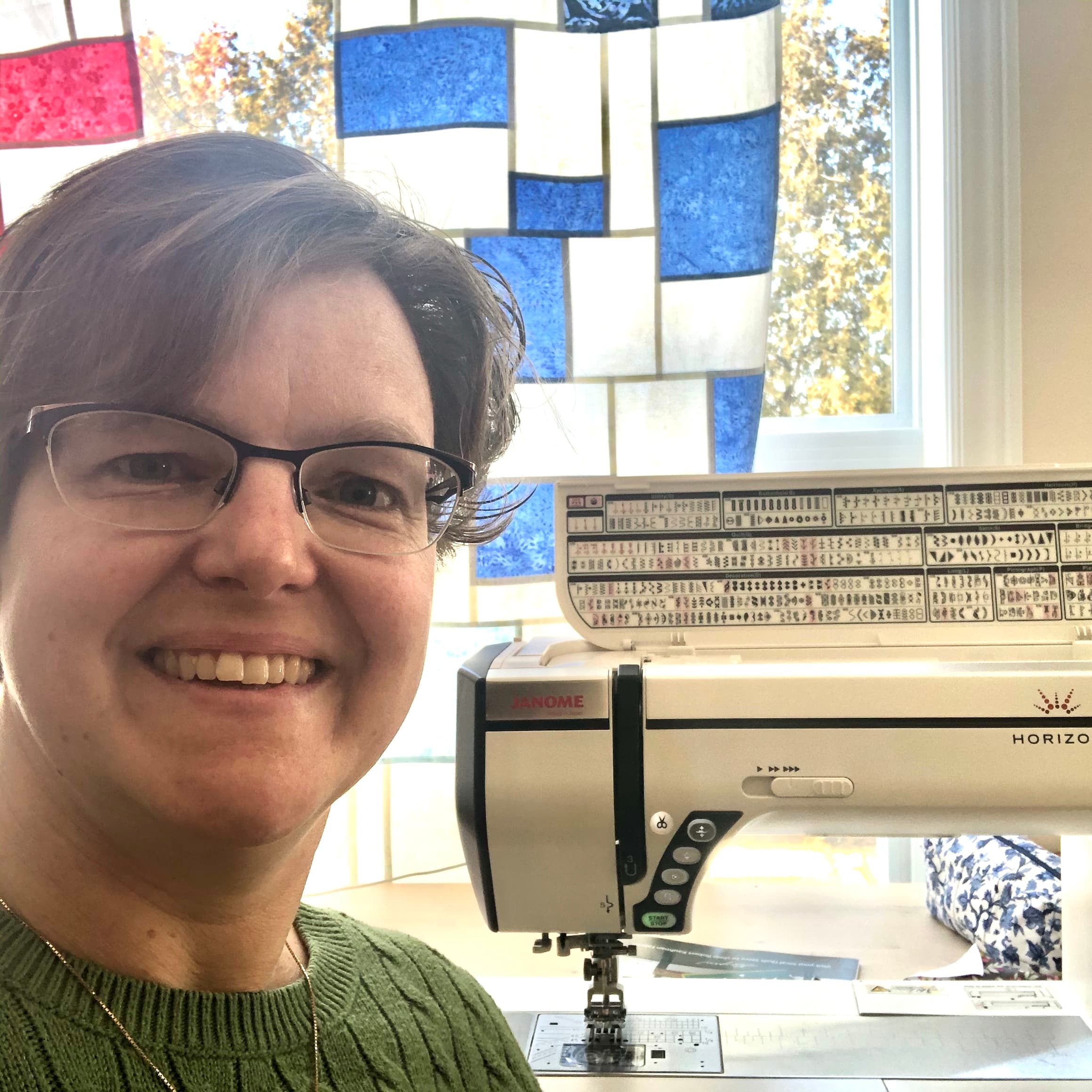 Elizabeth DeCroos
designer, teacher, speaker
Elizabeth enjoys doing all types of sewing and needlework and teaching others new techniques. For more information or to have her speak to your group click HERE.