Traditional pojagi doesn't require many special tools, but there are some things that make it easier.  Most people who sew will already have most of these things.
needles
The needle used depends on the fabric and thread you are using.
In traditional pojagi, silk thread is used. It is not the ultra-fine kimono thread that some machine quilters used, but is still pretty fine.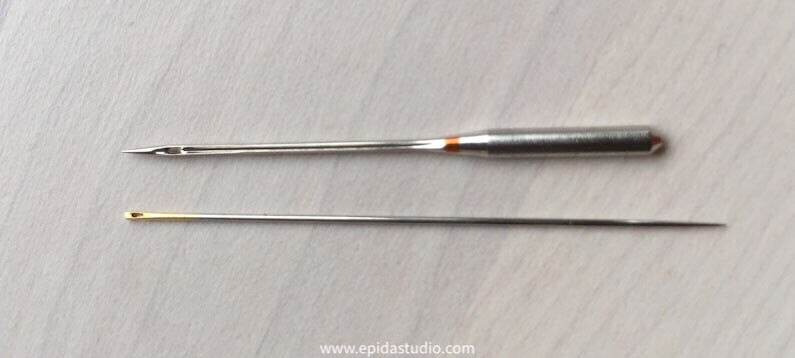 The traditional needle is long and thin with a sharp point and very small eye, similar to a straw needle or a long between. It is shown beside a sewing machine needle for scale.
If you are using ramie or linen, however, you will use a thicker thread like cotton. For this, a needle like a cross stitch needle is good. You don't want a sharp tip because the fabric has a loose weave and doesn't need to be pierced.
scissors
General sewing scissors are all you need.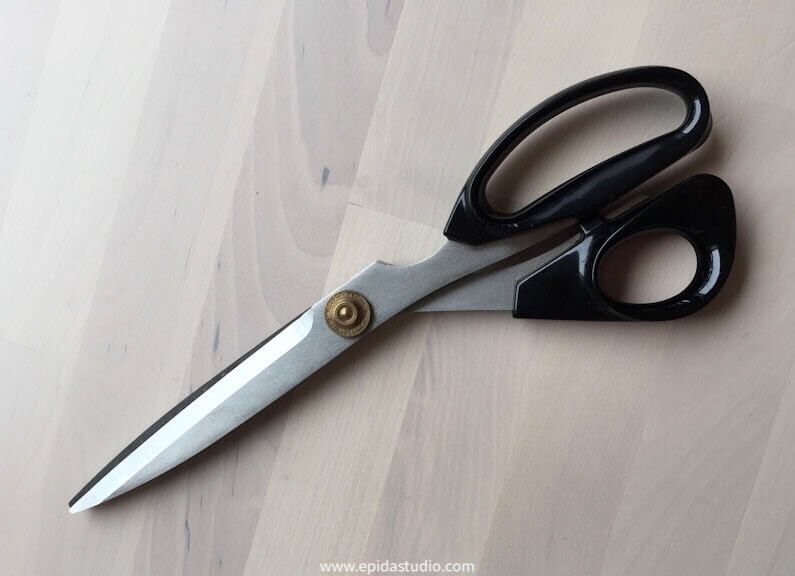 You need both sharp shears for cutting fabric and small snips for clipping thread.
pins
Sharp pins with a ball on the head are vey helpful. I recommend glass head pins just in case they come in contact with an iron 🙂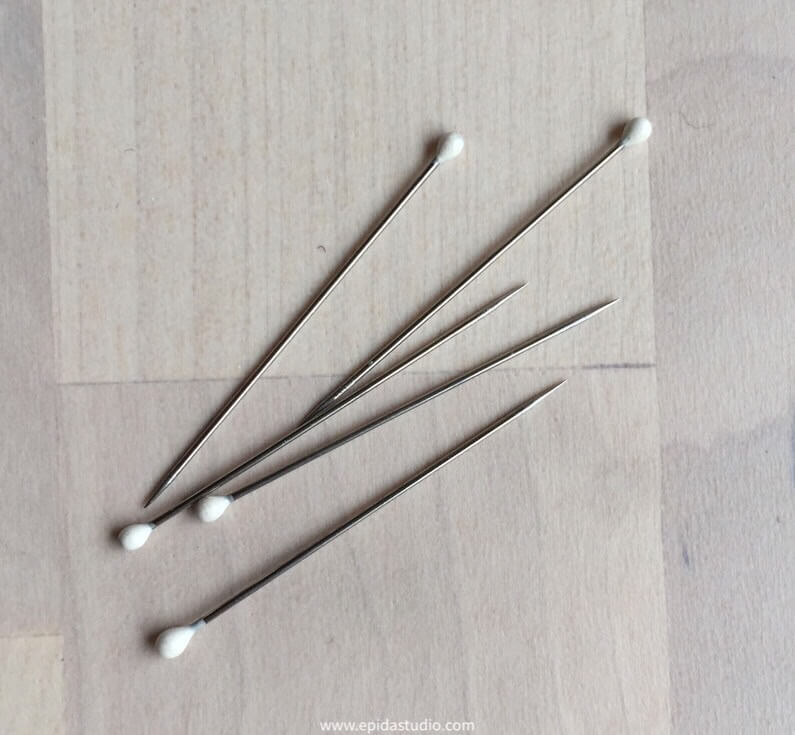 ruler
Rulers with lengthwise lines are important. When working with small pieces, a small ruler is helpful.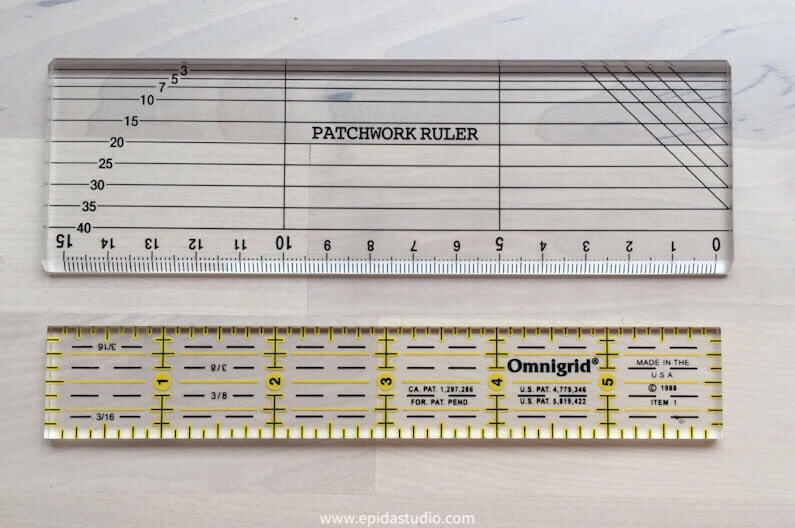 The top ruler shown is a metric pojagi ruler from Korea. It is not necessary to use the metric system for pojagi as long as you are consistent. Use one ruler for the whole project and it's fine.
hera
A hera marker is the most important tool for pojagi. They are commonly made of plastic, but antique ones might be made from bone or wood.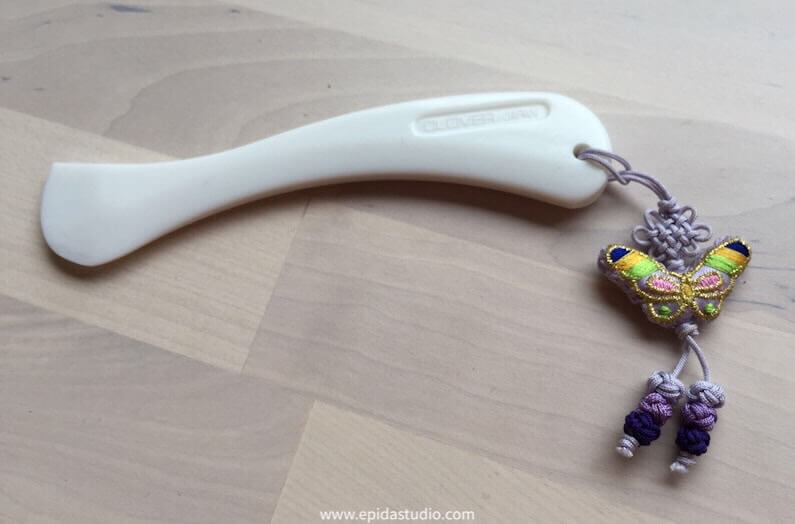 They are used to mark crease lines on the fabric by pressing it on the fabric, and moving back and forth while applying pressure. It leaves a clear line that fold easily for stitching.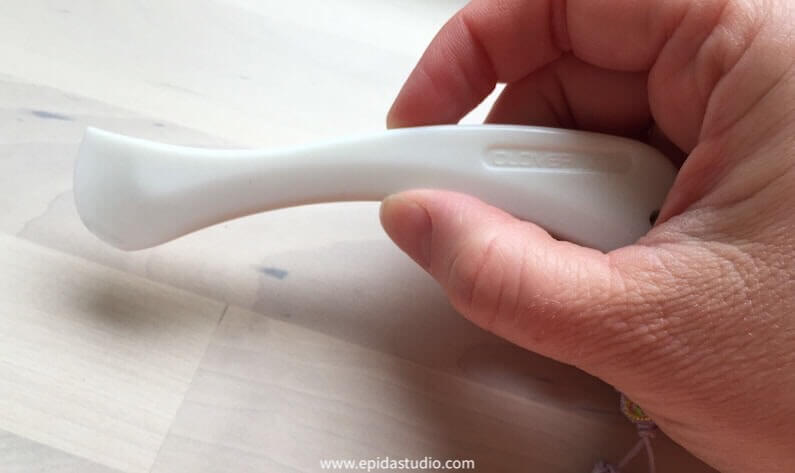 Once you start using it, you'll think of a lot of new uses in other sewing and quilting as well.
So pojagi doesn't require a huge investment in new tools. Most things you probably have already.
Get started with traditional pojagi with these tutorials.

---
You might also like …
---
---