French knots are a way to add a lot of texture to any embroidery. Sometimes it takes a bit of practice to get the hang of stitching them, but once you get it, it isn't hard.
If you need a reminder, you can find a tutorial for French knots HERE. The size of the knot can be easily changed by switching up either the number of wraps or the number of strands of thread that are used.
For the motif sampler, I used three strands of DMC#601 and 605. I chose lighter petals and a dark centre.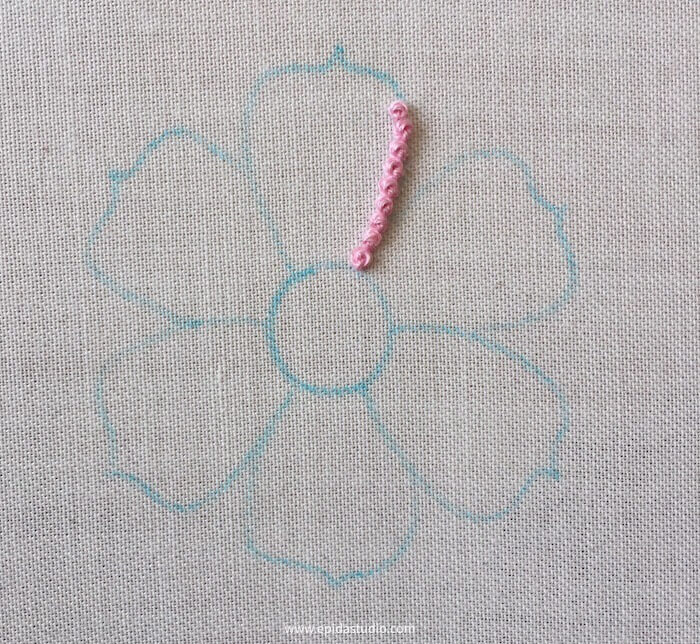 Begin by outlining a petal.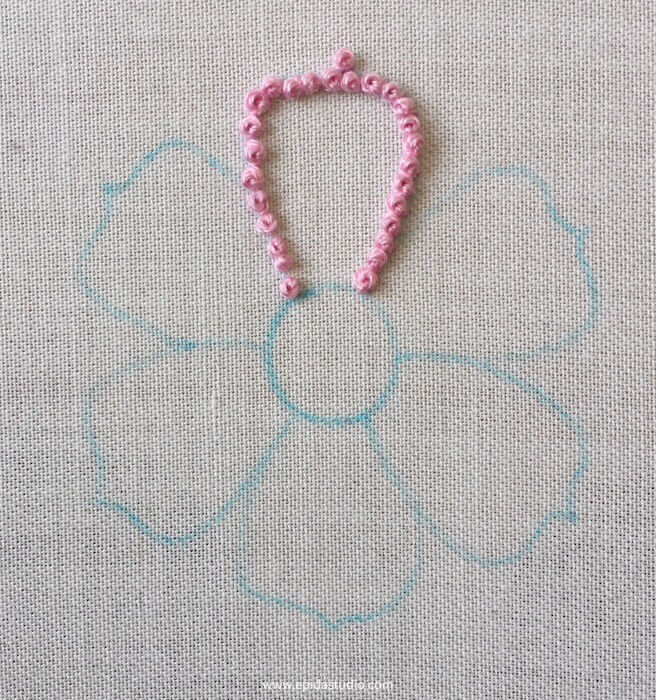 Even though French knots will cover the whole flower with no division between petals, outlining the petals first will outline the petals.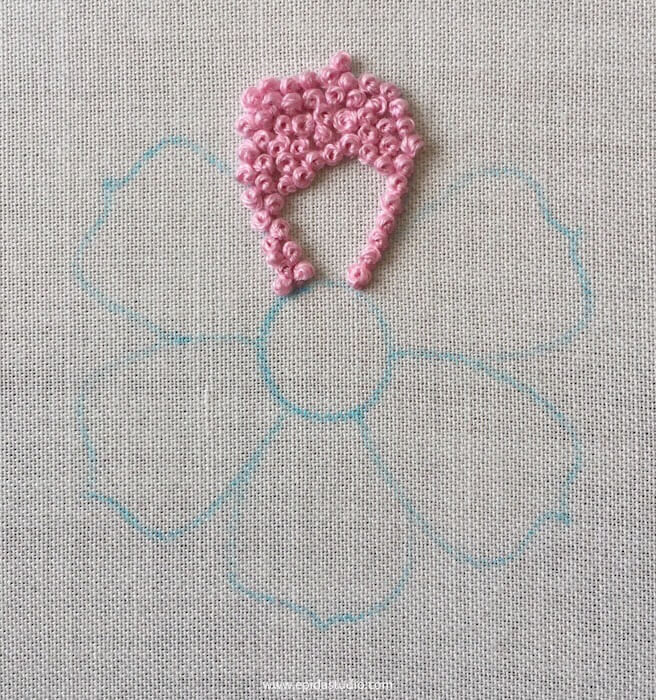 Once the outline is finished, go into the petal and fill with knots. If you want, you can continue to line them up, but I just placed the knots randomly.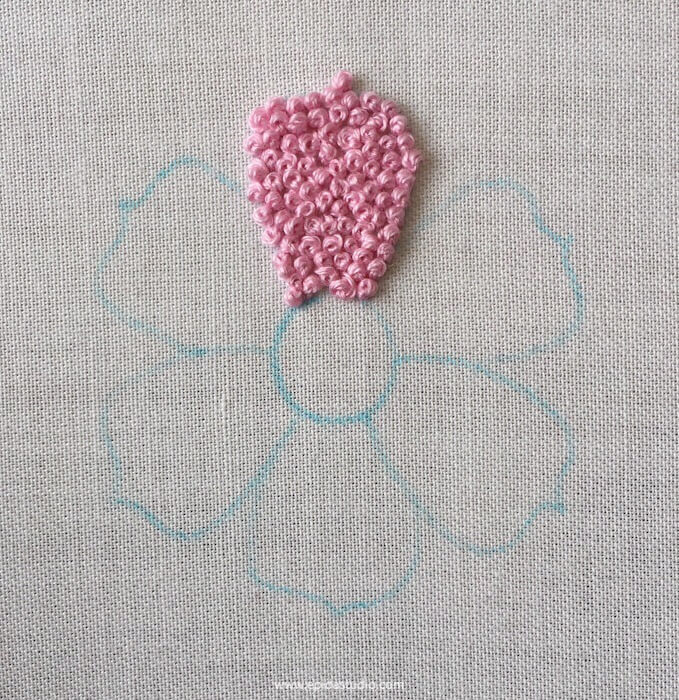 Continue until the entire petal is filled. Then repeat with the other petals and finish with the centre.

You can see there is no clear division between the petals in the finished flower. If you want the petals to be more distinct, you can always outline them first with backstitch or stem stitch and then fill them in with knots.
French knots are quite heavy on fabric, so be sure that the fabric you are using can handle it. If you are embroidering on a very lightweight fabric, use small knots with only one or two threads. If you want more texture, you will need to add another layer of fabric or stabilizer onto the back of the embroidery to help hold the stitches. Once the French knots are finished, it can be trimmed to the shape of the flower.
French knots are a great way to embellish heavy-duty fabrics like denim.
Go HERE to get the flower motif and check out the other stitching options.
[mailerlite_form form_id=3]
---
---