A French knot is fancy and elegant. It can add just the right touch to a piece of embroidery and making perfect French knots is an important embroidery accomplishment. It is worth taking the time to practice, and once you get it, it is not hard.
When to use it:
Polka dots
Flowers
Snowflakes
Bursts of colour
Eyes
Candy
Jewelry
How to do it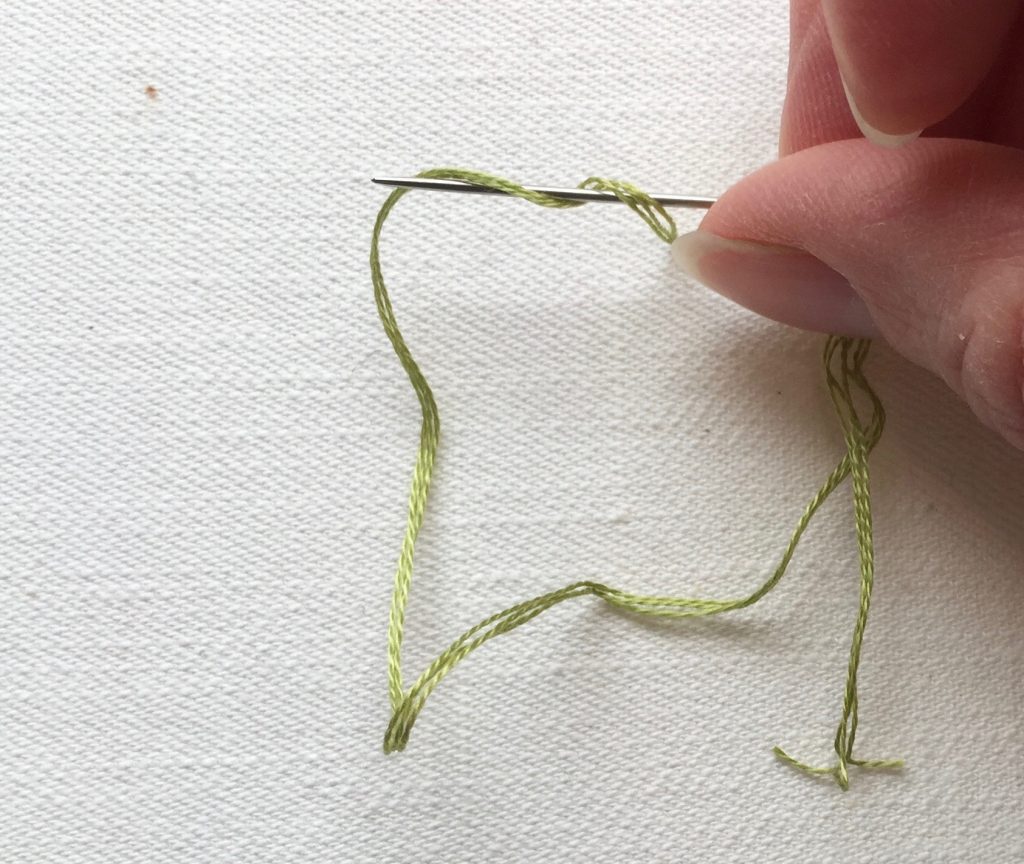 Bring the thread up to the top of the fabric. Holding the thread taut about 2″ away from the top of the fabric, wrap the needle two or three times around the thread. (If you have had trouble with French knots in the past, you may have been wrapping the thread around the needle. Try wrapping the needle around the thread and see what a difference it makes.)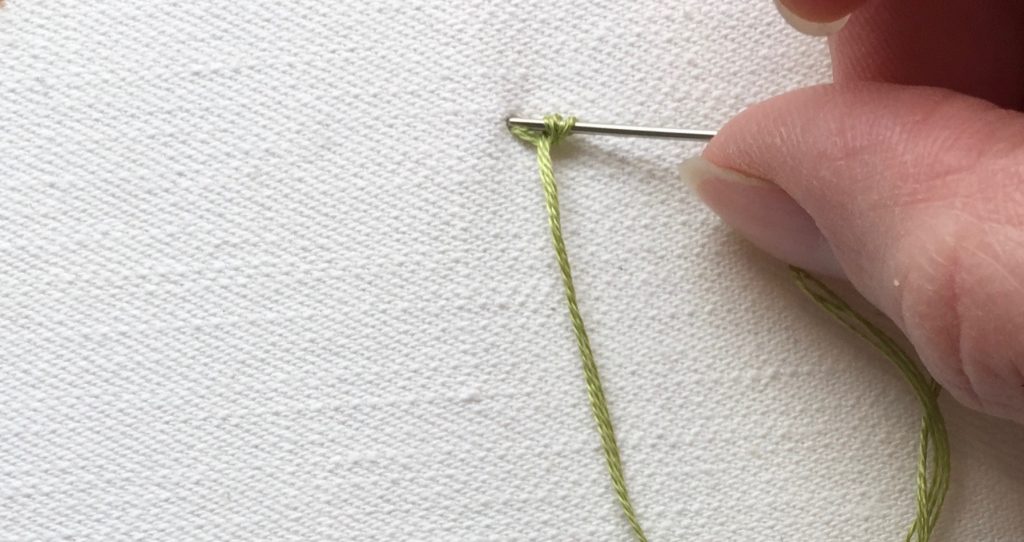 Without letting go of the taut thread, put the end of the needle into the fabric close to the spot where it came up.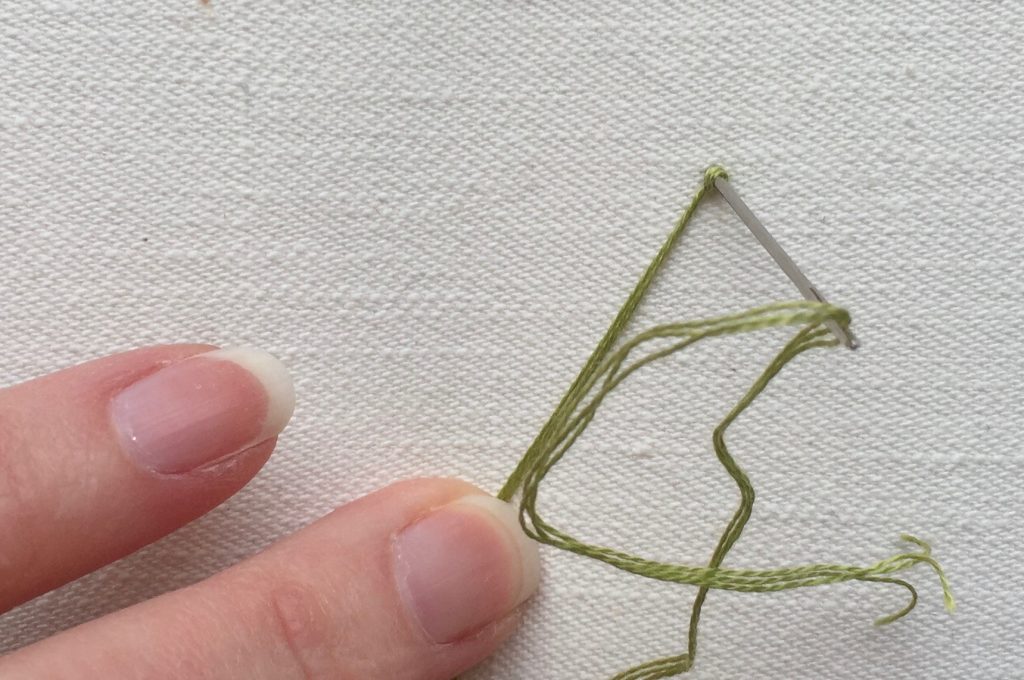 Hold the thread tight on the surface of the fabric as you pull the needle through.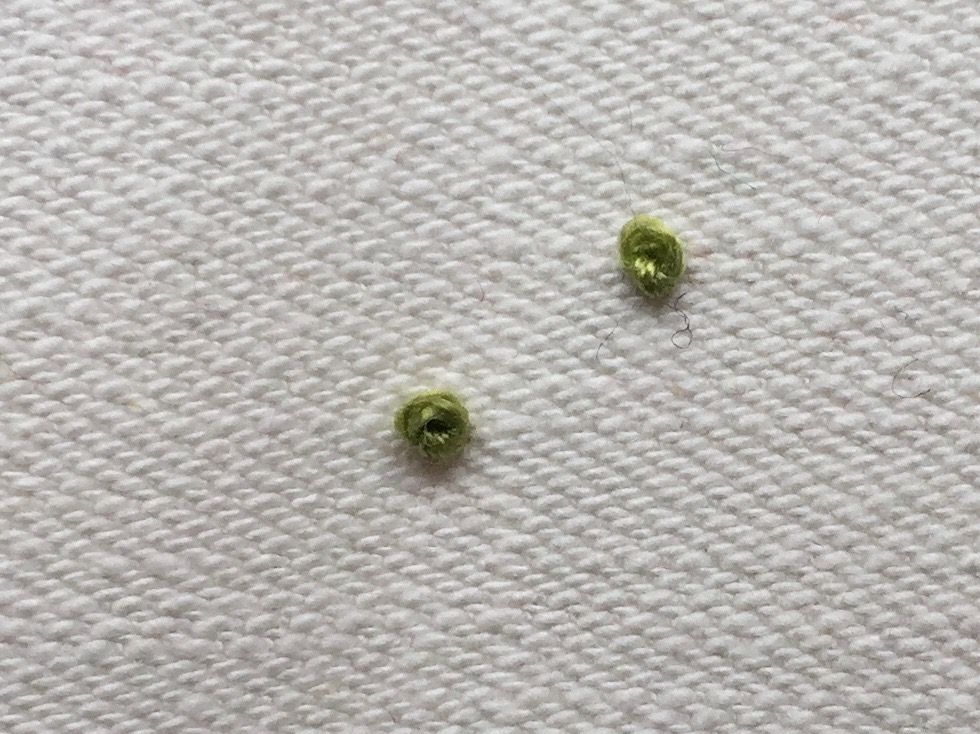 You can make different sizes of French knots by using different thicknesses of thread or different numbers of wraps.
Projects with French knots
---
---
---