The idea behind this embroidery sampler is to take a simple motif and experiment with different stitches. They will look very different, even though they have the same basic shape. Once you've tried the different stitches, you will have confidence to know how to do embroidery with just an outline drawing, and maybe try your own with simple shapes.
If you want to do the entire sampler, we will be making a piece of embroidery 12″ square. I will be making that into a 15″ square pillow. If you don't want to make such a big project, you can just try single motifs on smaller pieces of fabric and use them for different projects. I will even share some ideas for these as we go along.
Materials
cotton or linen fabric, 18″ square
embroidery floss in different colours (I am using DMC #600-605, 470, 472 & 3799
size 7 crewel embroidery needle
small sharp scissors
water soluble marker

Preparation
Finish the outer edge of the fabric with a zig zag stitch or serger to keep it from unraveling during the stitching.
Using the water soluble marker, in the centre of the fabric mark 12″ square, and divide it into nine 4″ squares, three across and three down. If you have a quilting ruler, this will help a lot.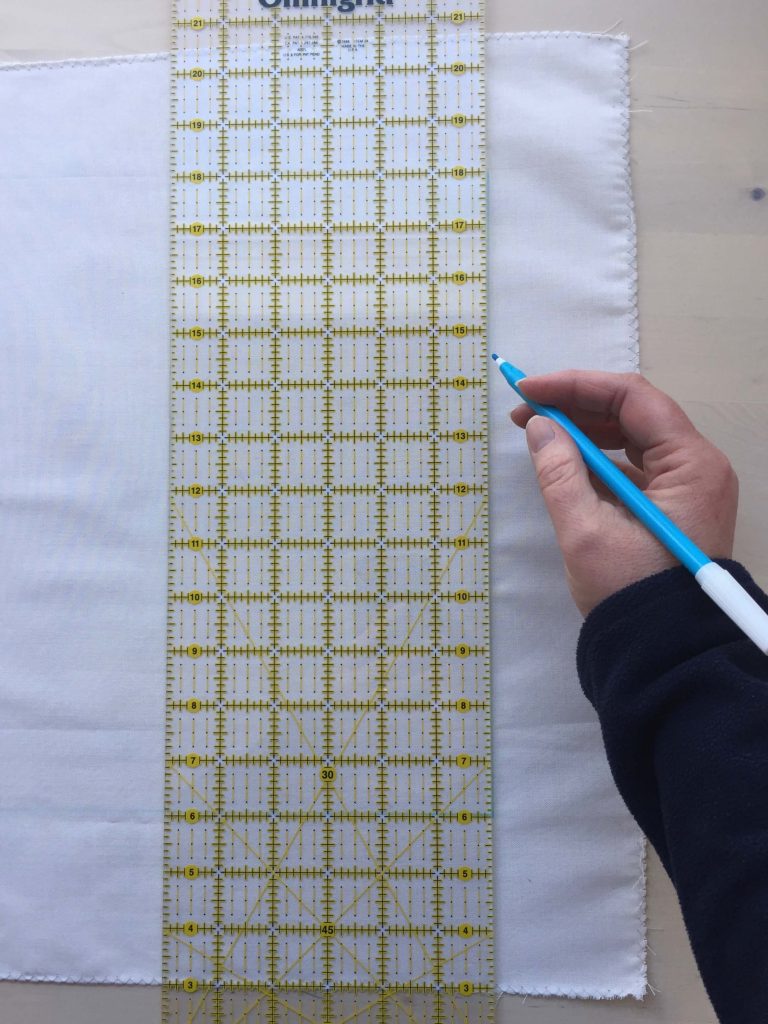 Print the template, and trace the flower motif into the centre of each square.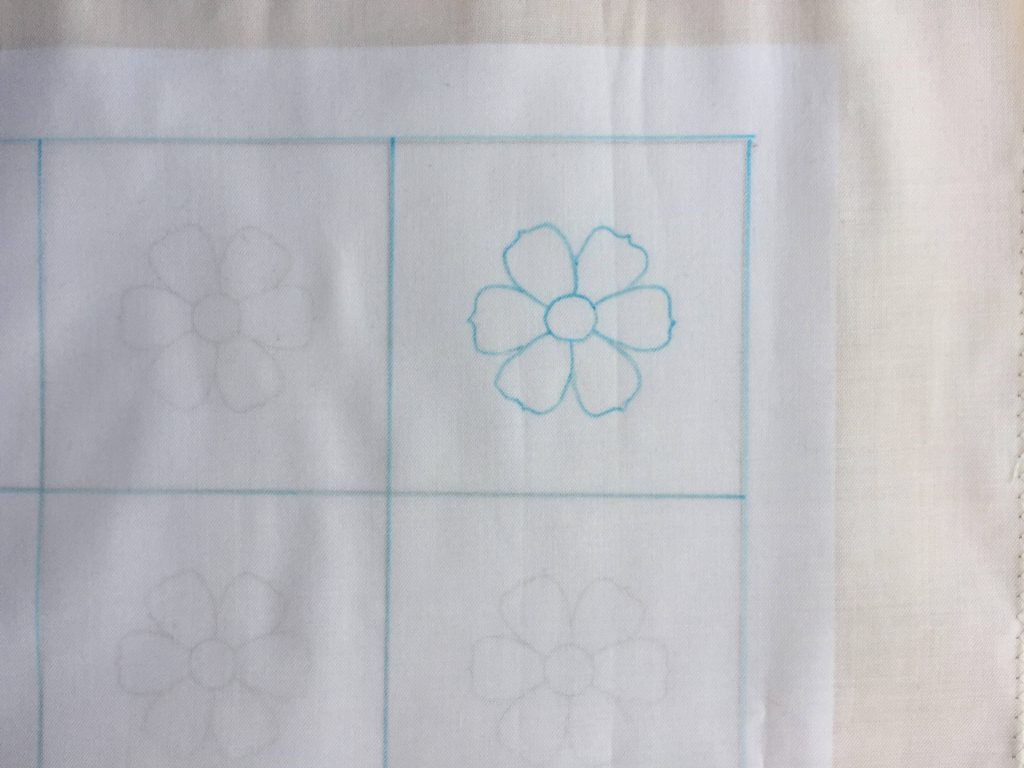 You can use whatever hoop or frame that you want for the project, but some of the stitches are easier if you have both hands free and don't need to hold the hoop.
I am using a floor frame for my project.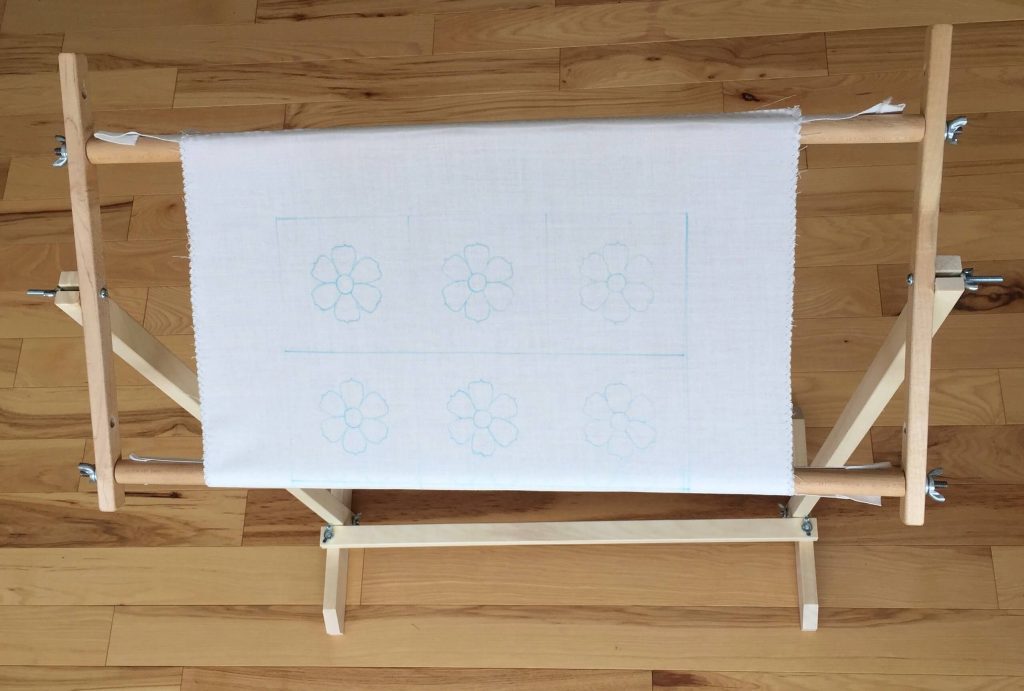 Have fun with the project. Don't worry about perfection, relax and enjoy the process.
Here are links to the different stitch options:
[mailerlite_form form_id=3]
---
---