Chain stitch is a great way to give texture to embroidery. In the same way as back stitch, we are just outlining the shape, but it is a much bolder outline.
This is the fourth stitch used in the flower motif sampler. I used three strands of DMC #603. For a lighter line, two strands could also be used.
Chain Stitch
If you need more help to do chain stitch, check out this tutorial.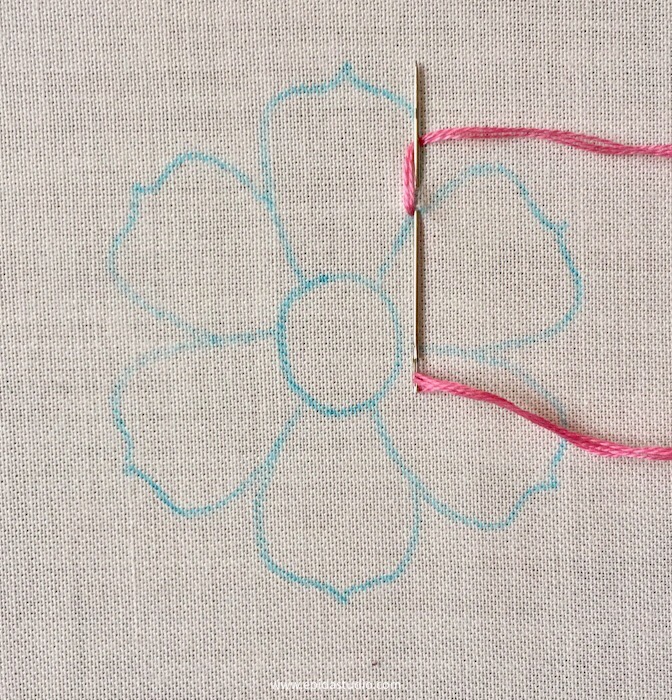 For the flower motif, begin at the point where one petal separates from its neighbour. Bring the thread up, then take a stitch from the same spot. Be sure to catch the thread behind the needle when you pull it through.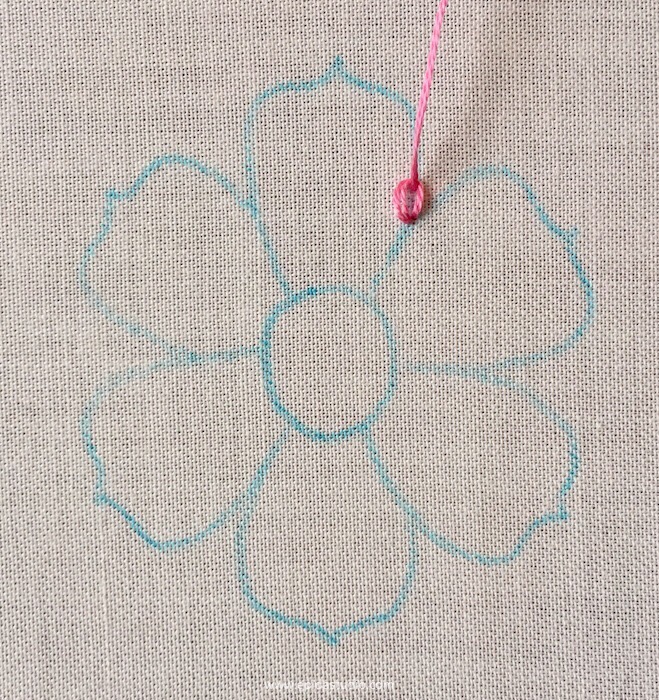 When you pull the thread all the way through, you have a single chain. The size will be affected by how much you pull the thread. Try to keep all the chains consistent. If you like the more open look, do not pull the thread tightly.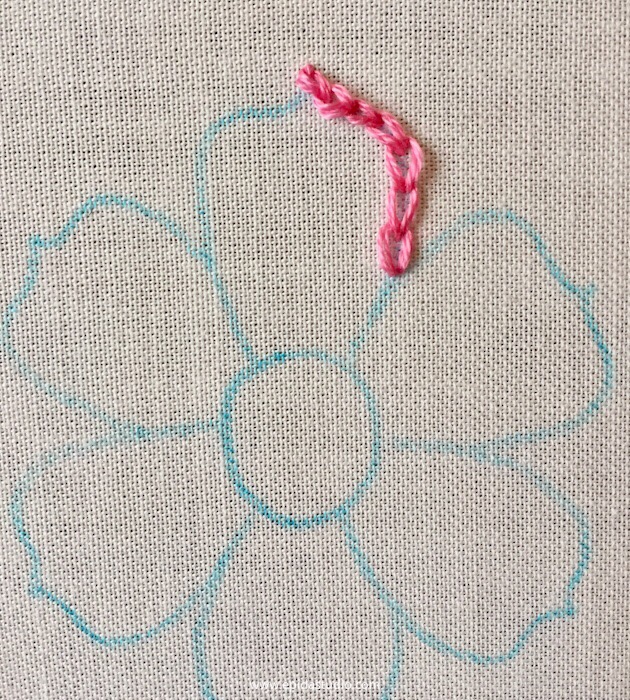 Continue working the chain up the side of the petal. To get the point at the end of the tip, you will need to take a tacking stitch to end the chain.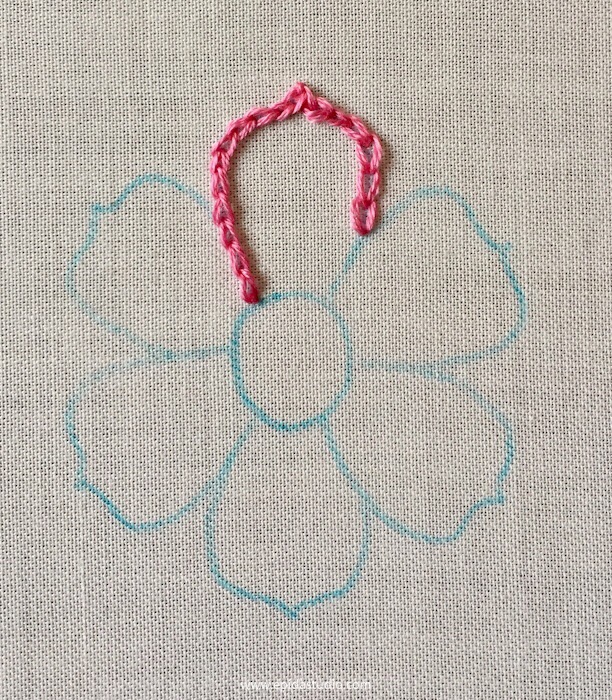 Start the next chain and stitch all the way down the other side of the petal to the flower centre.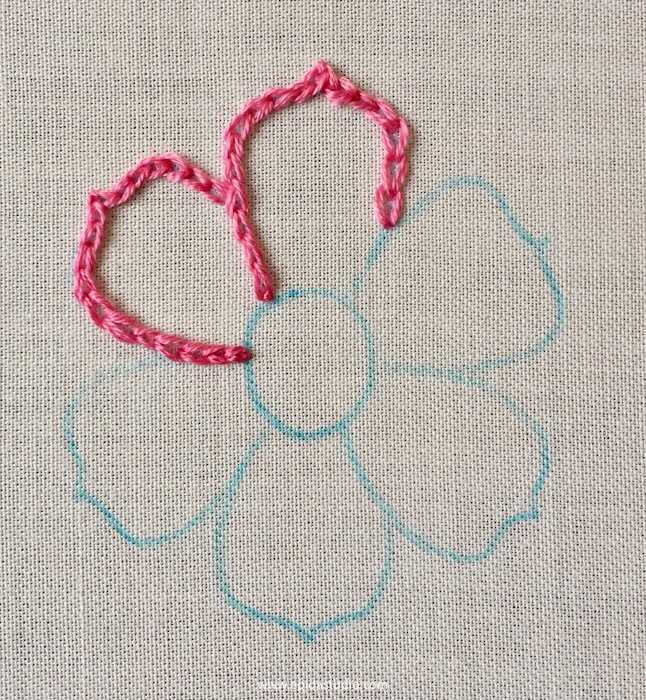 Repeat with the next petal in the same way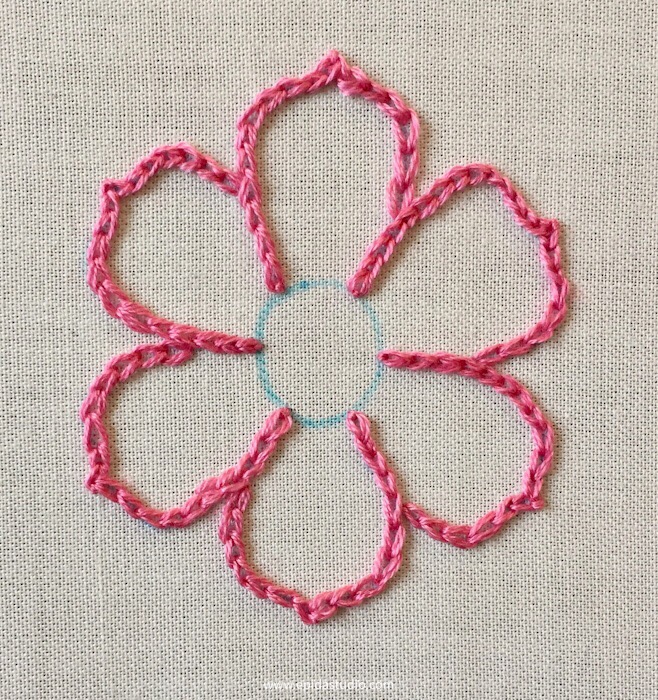 Repeat with all the petals in the same way.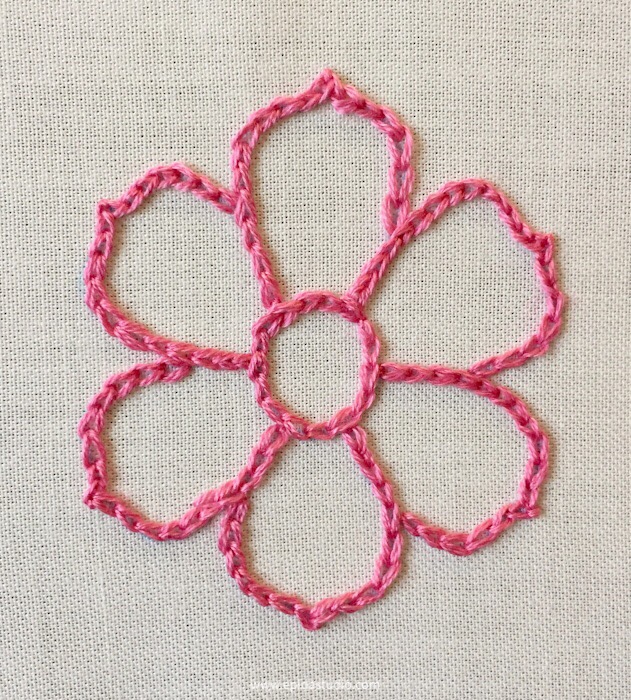 Finish off with the flower centre. You may choose to use a different colour.
Click HERE to get the pattern for the flower motif or see other stitching options.
[mailerlite_form form_id=3]
---
---