Split half square triangles take triangle piecing to the next level. They are fun to use in quilt blocks, but are more complex to put together. This popular method makes construction easy.
This method makes four pieces at a time, but be sure to read to the end to see the caveats about using them.
Fabric requirements
The hardest part of this method is figuring out what size squares to cut.
you need:
one square of feature fabric and one square of background fabric 2″ larger than you want the finished unit size to be
two squares of background fabric 1″ larger than you want the finished unit size to be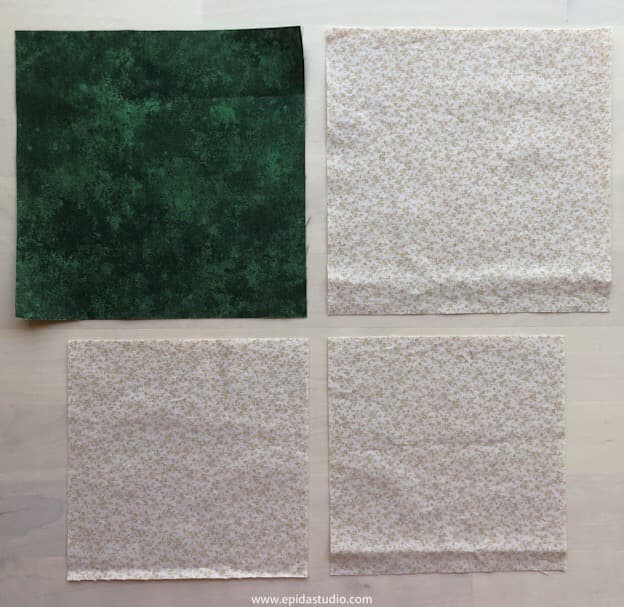 I want my finished units in my quilt to be 3″ square (without seam allowances). That means that I cut the small background squares 4″ and the large background and feature squares 5″.
First Seam
If you have made half square triangles, you have probably seen this method before.
Mark the back of the larger background fabric square with a diagonal line.
Stitch 1/4″ away from the line on both sides.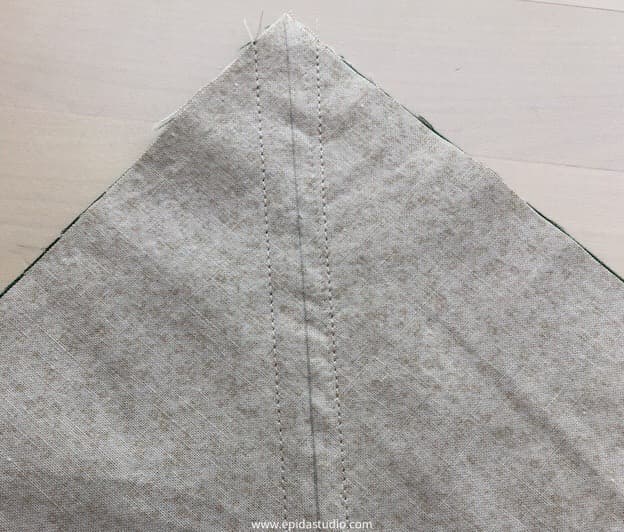 Trim directly on the line.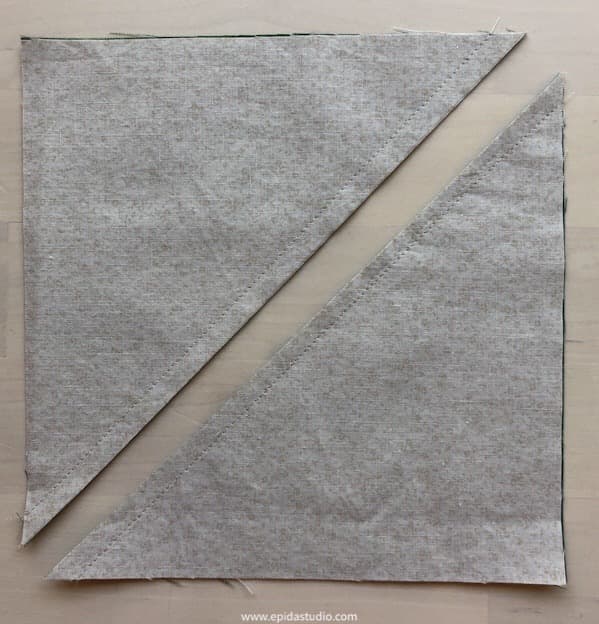 Open and press. You will have two half square triangle pieces.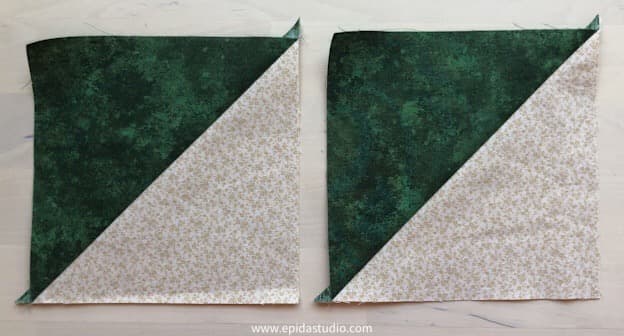 Trim these down to 4″ square.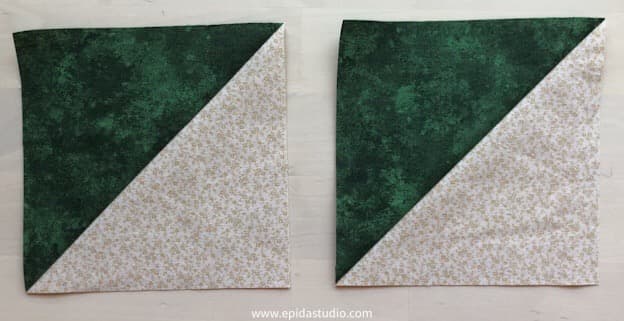 Second seam
Mark the back of a smaller background square.
Lay it right sides together with one of the half square triangle pieces. Make sure the diagonal lines are going in opposite directions.
Stitch 1/4″ away on both sides of the line.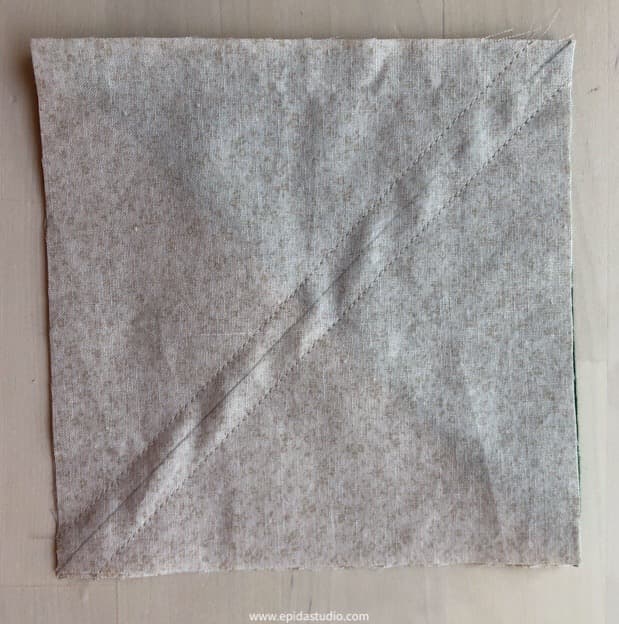 Cut apart directly on the marked line.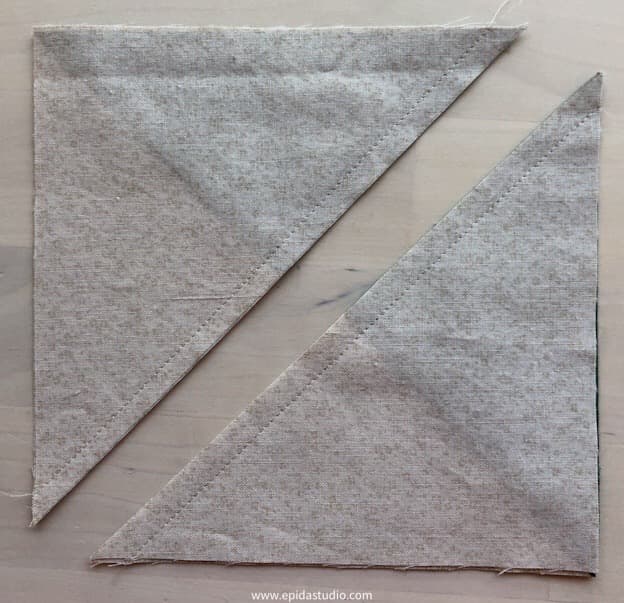 Open and press. You have two split half square triangles.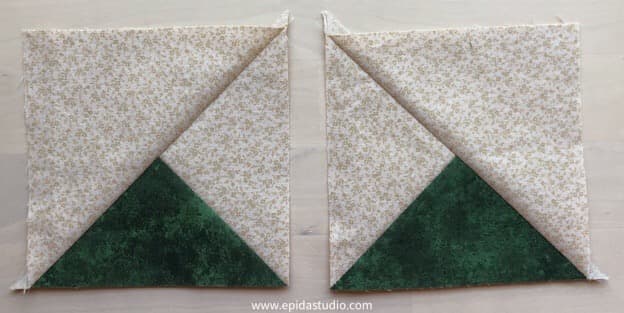 Repeat with the other half square triangle piece and background fabric.
Trim to 3-1/2″ square.
Finished pieces
The result is four split half square triangles, but they are in pairs of mirror images.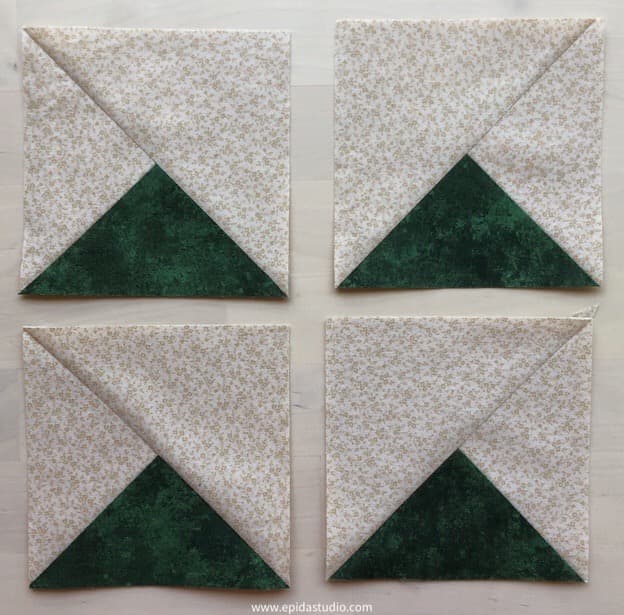 You will have to decide if you want to use these four units together or not. It depends how sensitive you are.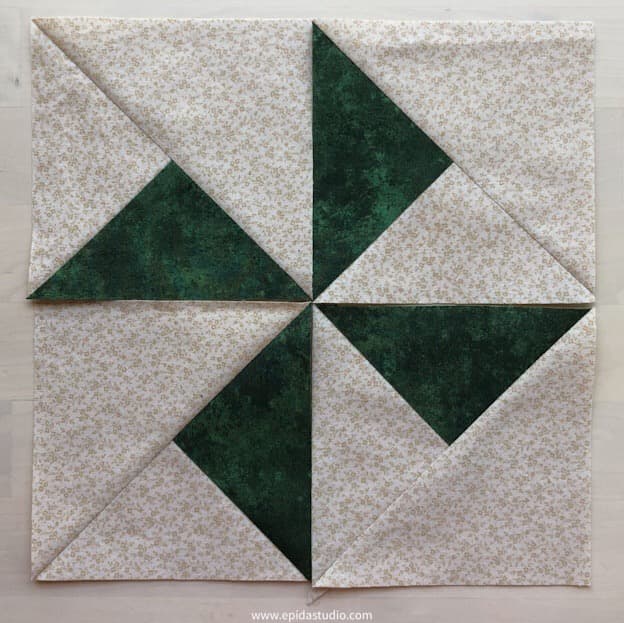 Like any construction method, this one has good and bad points. You have to decide what you like best for your situation.
What's Good
easy constuction
makes four at a time
little waste
What's not Good
results are not identical
need to square up
When to use it
if you don't mind the mirror image
if you are need a lot of units
Rating: 4 out of 5
This method has a lot going for it, as long as you can get over the mirror image. You could always make two projects, and use split the pieces up so they're all identical.
[mailerlite_form form_id=4]
---
---