Paper piecing will give you accurate results for split half square triangles every time. It takes a bit of time to do, but the perfect results are worth it.
You can purchase pre-printed papers for the piecing, but if you only need a few it is easy to just make your own. Any kind of paper will work, but if you have graph paper with an accurate 1/4″ spacing, it is even easier.
---
---
Draw the split half square triangle shape on the paper in the exact size you want the finished piece to be. This sample will be 3″ square and it is on 1/4″ graph paper.
If you need help to remember about the seam allowance, draw another larger square 1/4″ away from the outer line.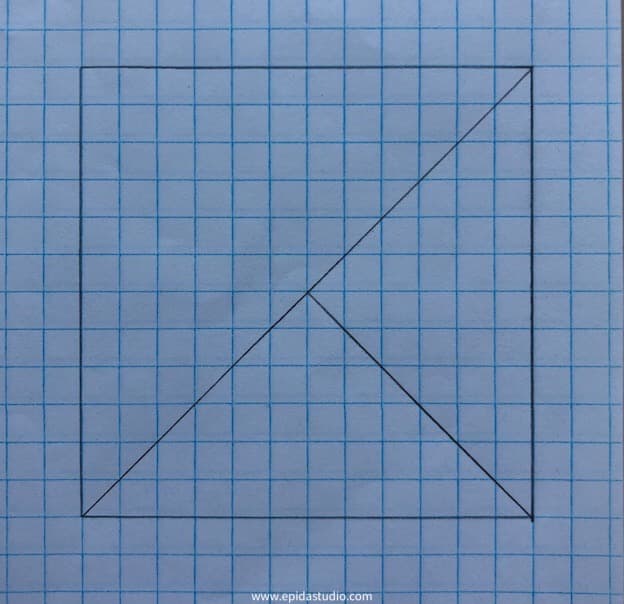 Roughly cut triangles that are larger than the shapes on the paper. Remember, it is easier to trim down later than to fix it if you come up short.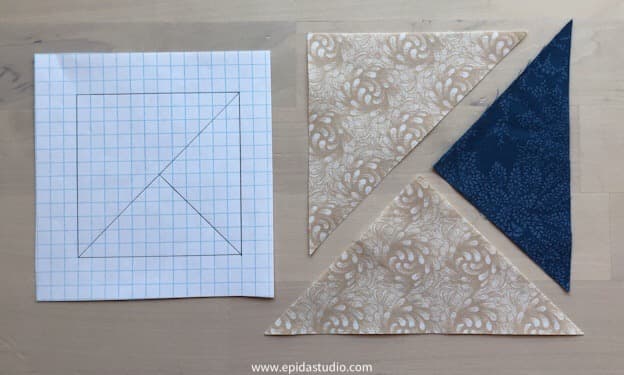 Place the two smaller triangle pieces right sides together and pin to the back of the paper under one of the small triangles.
Holding the piece to the light will help you see that they are aligned. Remember you need 1/4″ seam allowance around the triangle, so you need to be past the lines.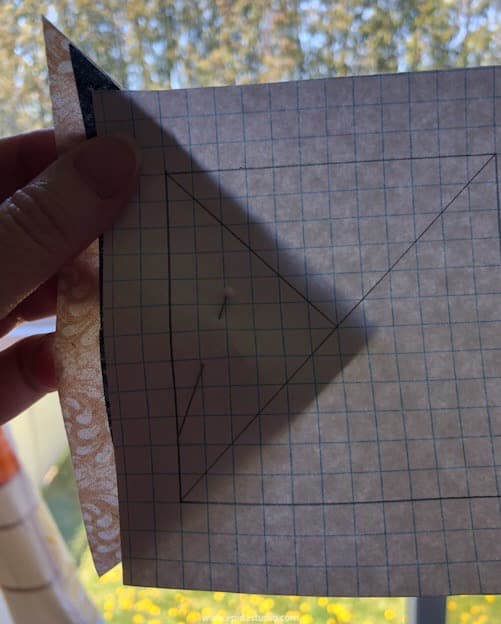 Stitch directly on the seam line between the smaller two triangles.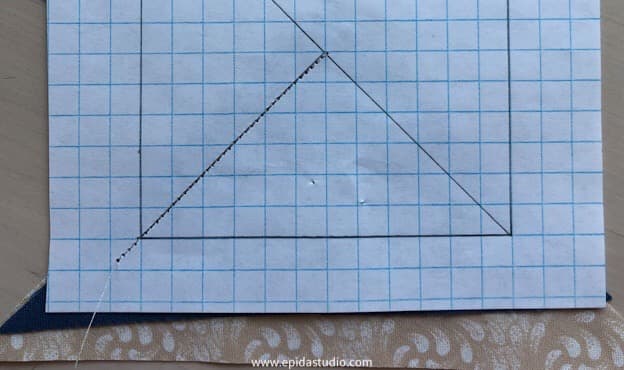 Trim the seam to 1/4″, open and press.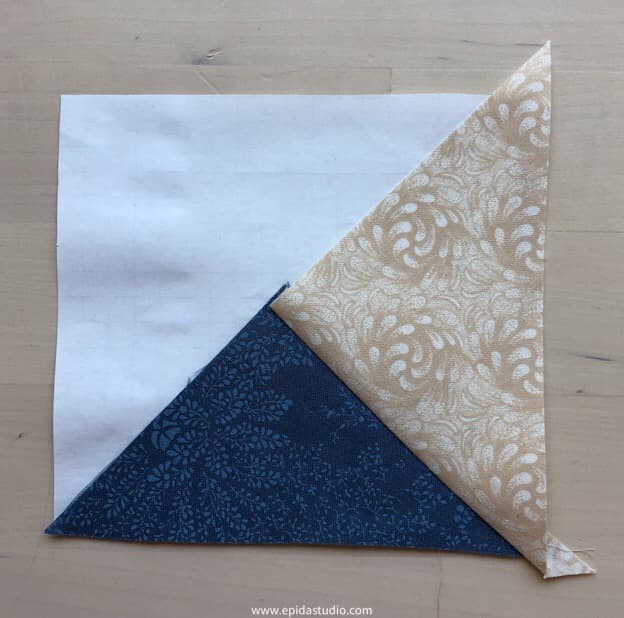 Lay the larger triangle right side onto the smaller triangles and stitch along the centre seam line.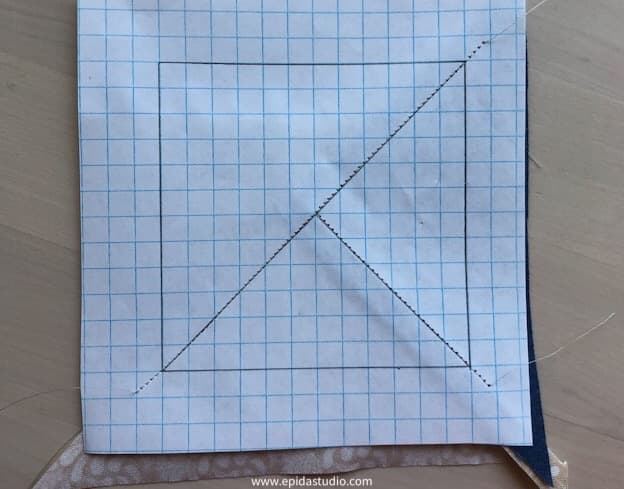 Open and press.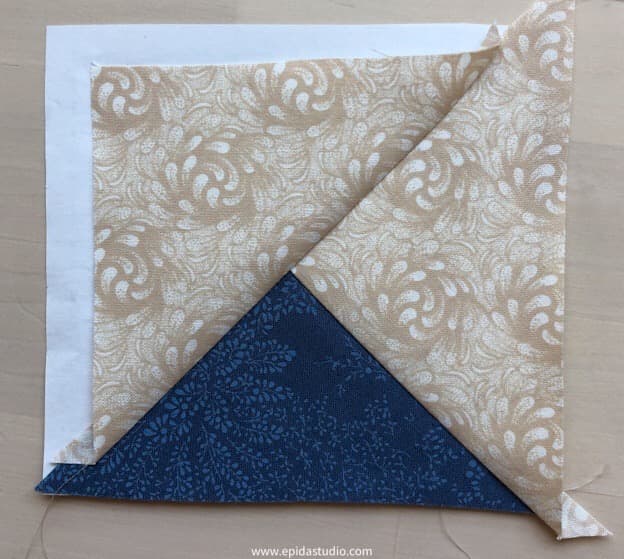 Trim the finished piece. Don't forget you need a 1/4″ seam allowance!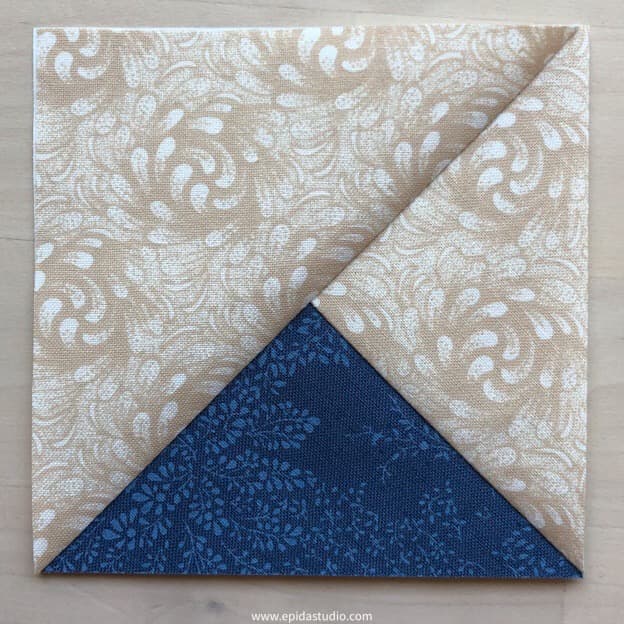 Gently remove the paper from the back.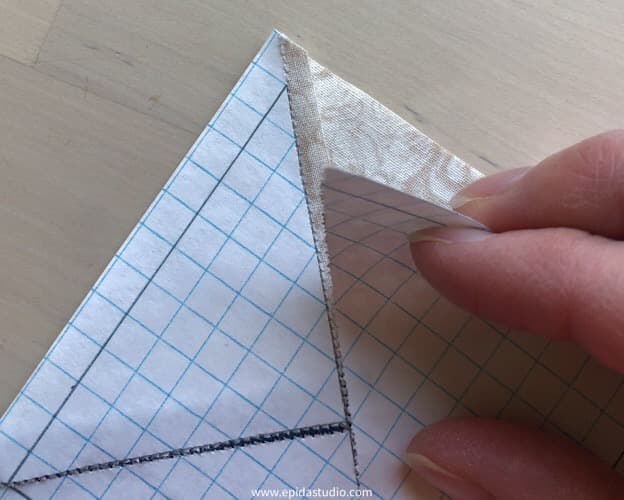 Some people love paper piecing and some people hate it, but even if you normally hate it, you might find it works for this piece.
What's Good
simple to stitch
very accurate
easy to make odd sizes
What's not Good
time consuming
paper is one-time use
difficult to chain piece
When to use this method
when you need very accurate pieces
Rating: 4 out of 5
This method is good to use when you need the pieces to be exactly accurate. It works with any size, and you can even use oddly shaped triangles. They don't have to be right angle triangles.
---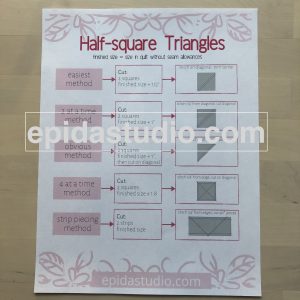 ---
---