Here we are at the very very end of the nine patch sampler.  Now that it is all pieced and quilted, it's time to put on the binding.  This is the part that closes the edges and keeps it neat and tidy.
There are a few different methods to putting on the binding.  Many people sew binding on by hand because it doesn't leave visible stitches.  For most quilts, I prefer to put binding on by machine.  It's faster and it still looks neat.  I would not do this if it was for competition, but for most projects it's fine.
Before the binding goes on, you have to trim away all the excess batting and backing fabric.  You have to have this extra because sometimes it shifts while it is being quilted, but now it will get trimmed off.  It is easiest to do this with scissors.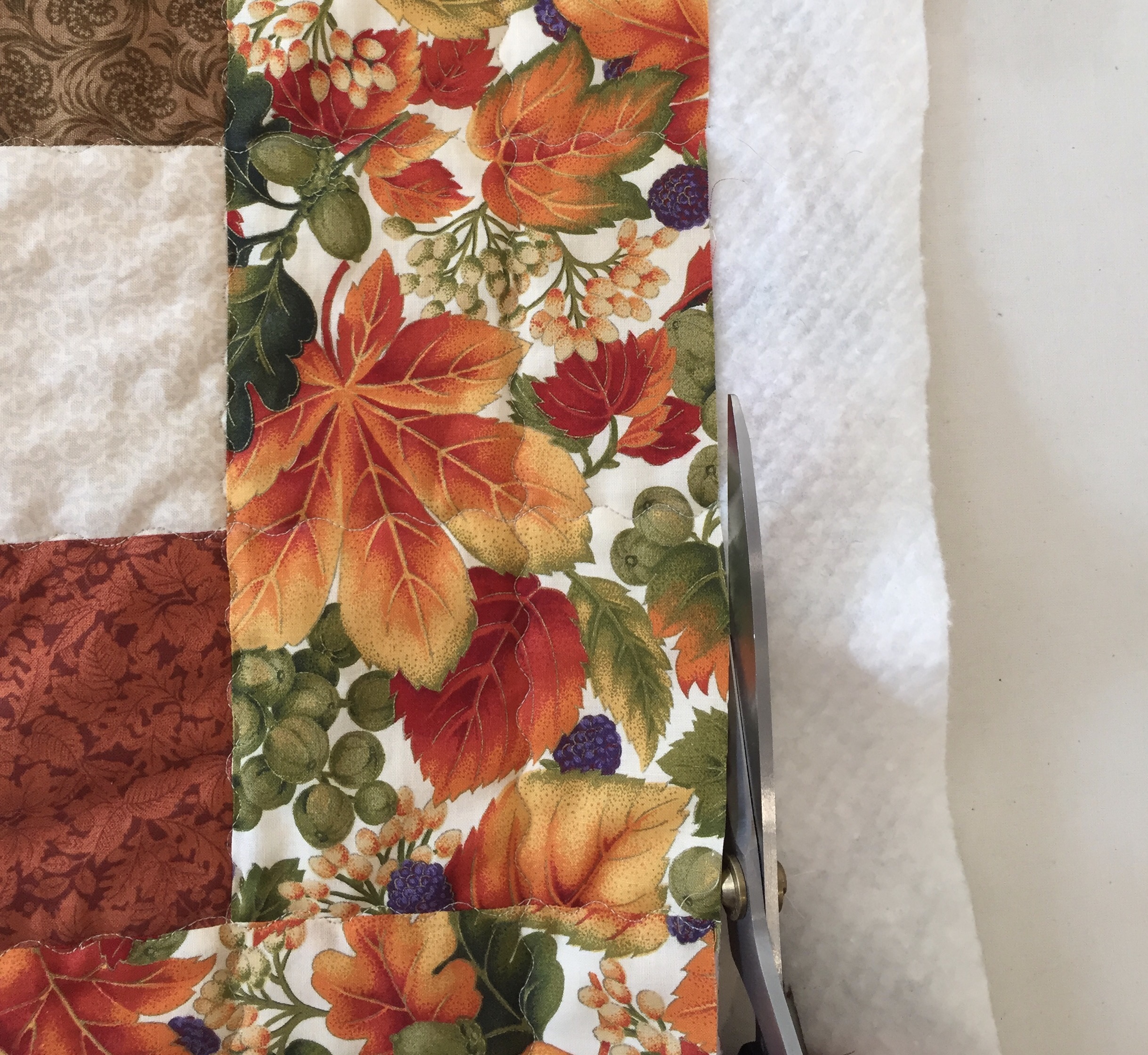 For the binding, you need a strip 2 1/4″ as long as the perimeter of the quilt plus a bit extra. For this quilt, that's about 270 inches. You will need to cut strips and join them.  I wanted to use up some of my leftover fabric, so I went with a really scrappy binding and cut all different fabrics.  Usually I use a single fabric.  Joining the pieces with a 45* angle seam helps eliminate bulk when you join it to the quilt.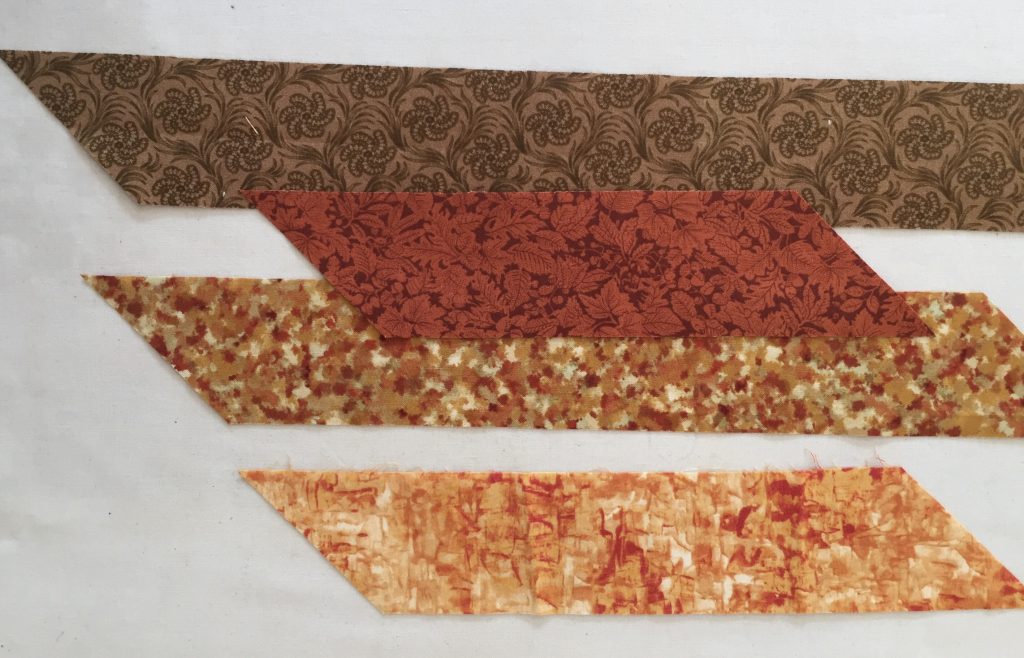 After all the pieces have been joined, fold in half and press well.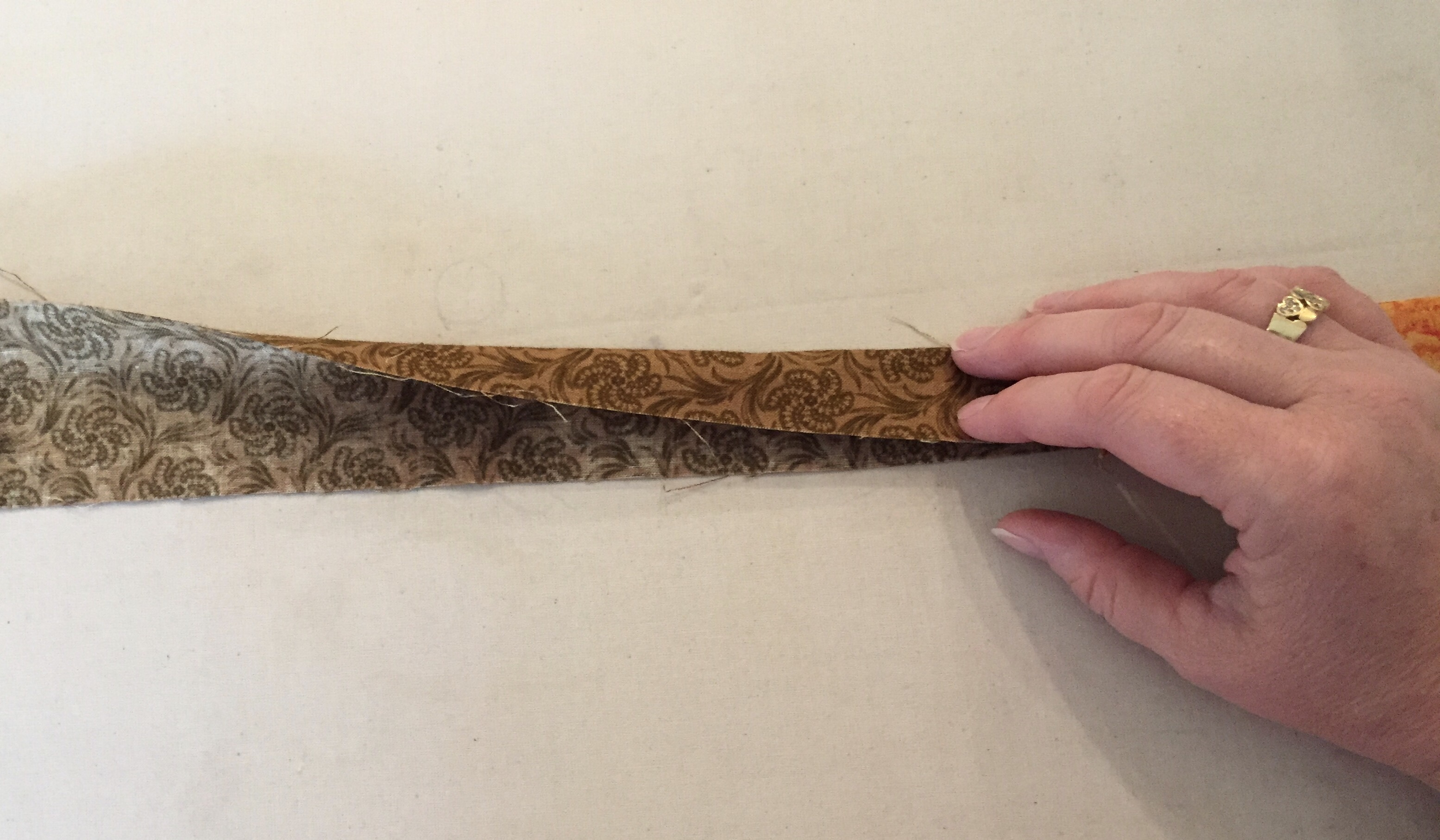 Line up the raw edge of the binding with the edge of the quilt, and sew it onto the BACK of the quilt with a 1/4″ seam allowance.  Fold in the starting edge of the binding so that the raw edges are inside.  Leave about 6″ loose and then start sewing.  The loose piece will be for the other end of the binding to tuck into when you get all the way around the quilt.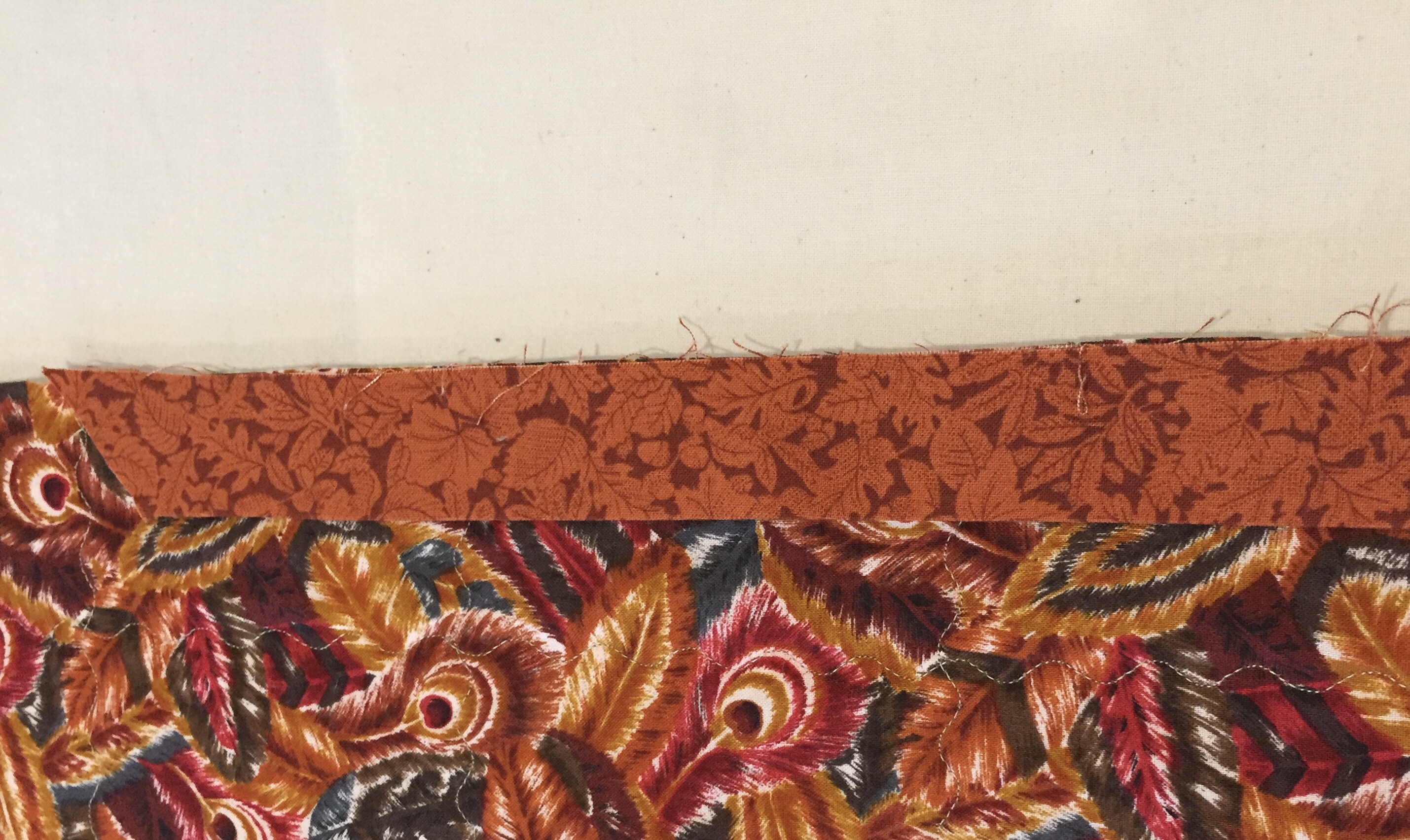 When you get to the edge, stop about 1/4″ away and sew off the quilt on a diagonal.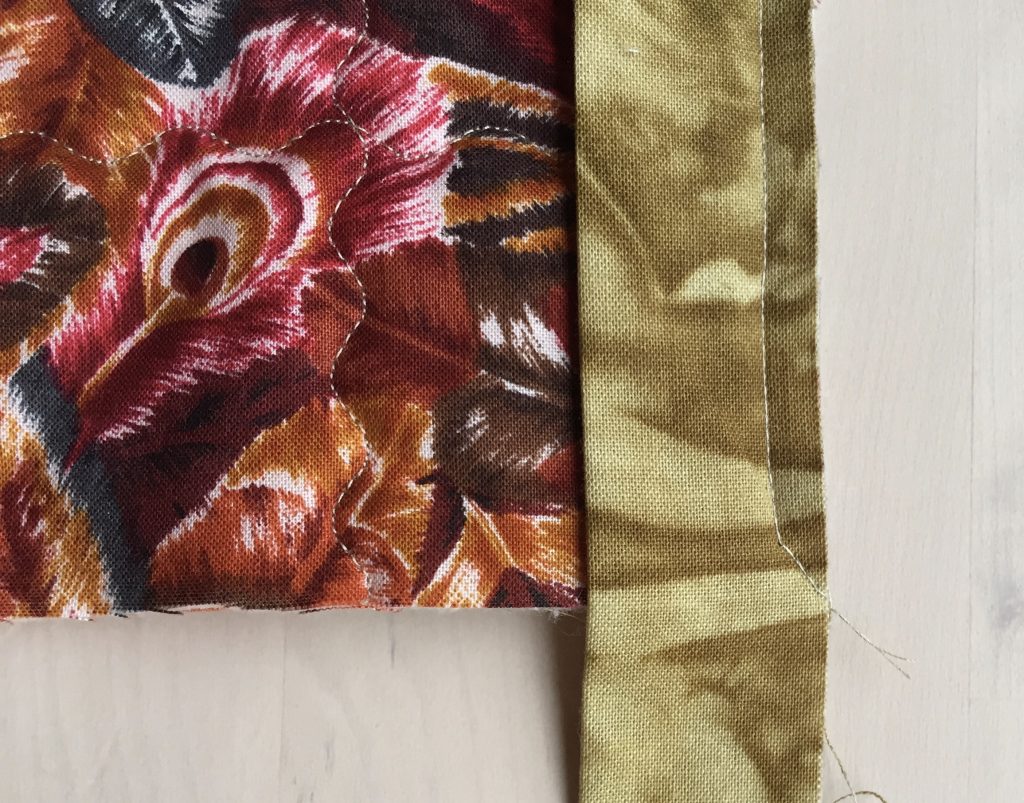 Fold the binding up at an angle.

Then fold it back down straight, aligning the edge of the binding with the next edge of the quilt.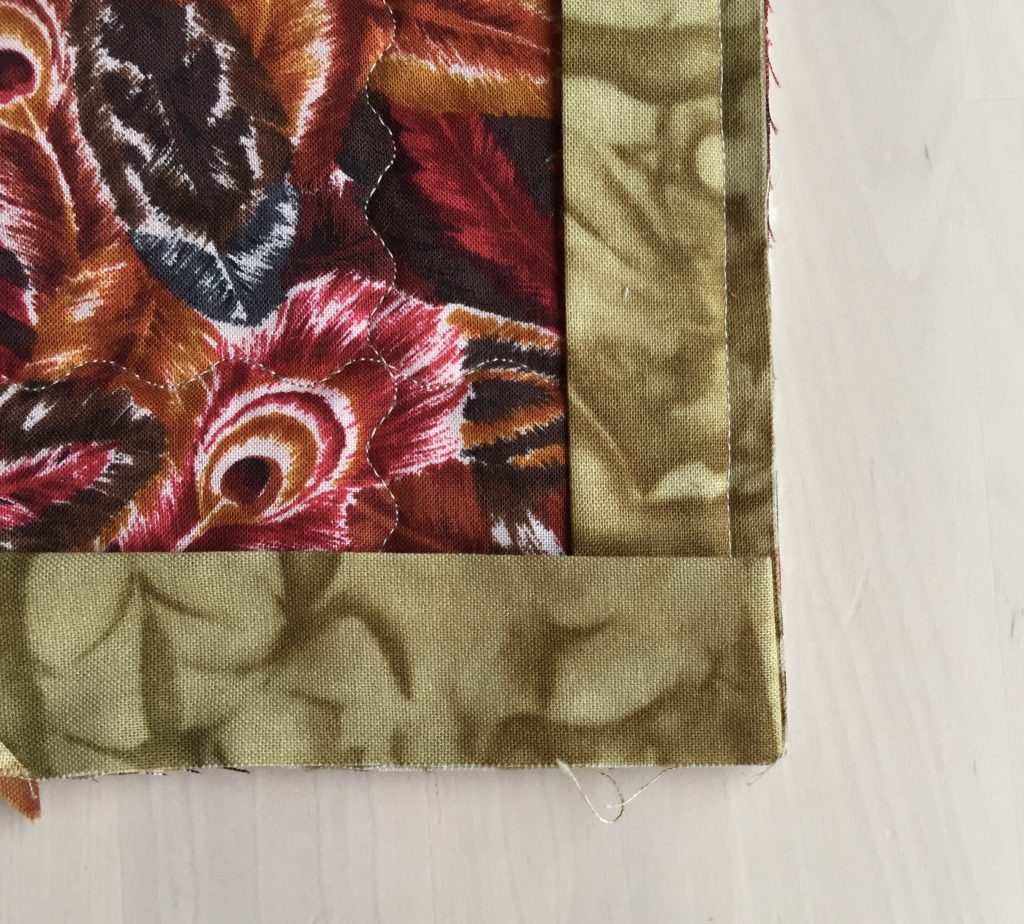 When you have gone all the way around, trim the binding so that it overlaps the starting edge by just a couple inches.  Tuck this end of the binding into the piece left open at the start, and then finish sewing it closed.
Turn the quilt over and pull the binding around to the front.  This should be a nice folded edge and it should cover the stitches from the bottom.  Top stitch with a straight or decorative stitch to attach it.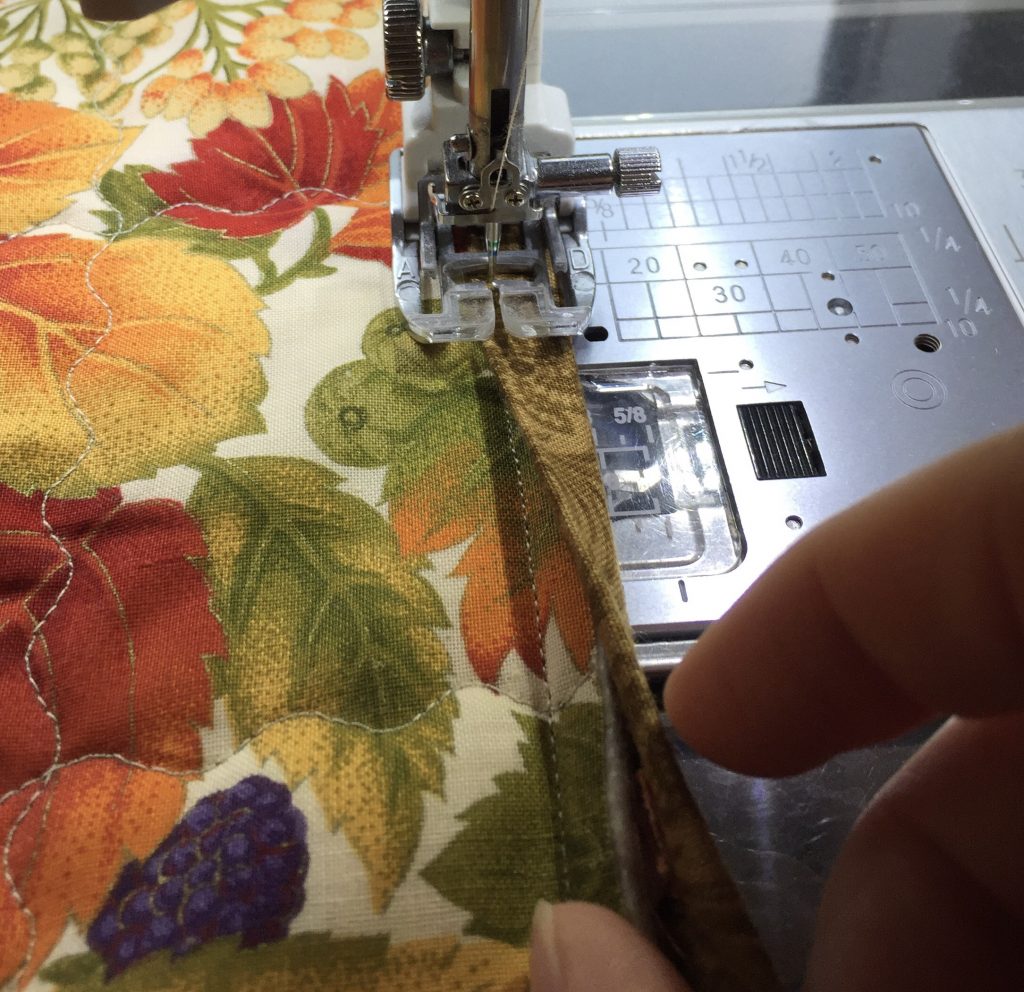 When this step is done, you are really done!  Relax with your beautiful new quilt.
---