In this style of pojagi patchwork, the seam is completely finished on both sides. This makes the piece reversible, with no right or wrong side.
1. Baste
Lay one piece of fabric over the other piece. Offset the edges by about 1/4". Baste the two pieces together with a large stitch. These stitches will be removed later, so thread doesn't really matter. This is a good chance to use up thread left over from other projects.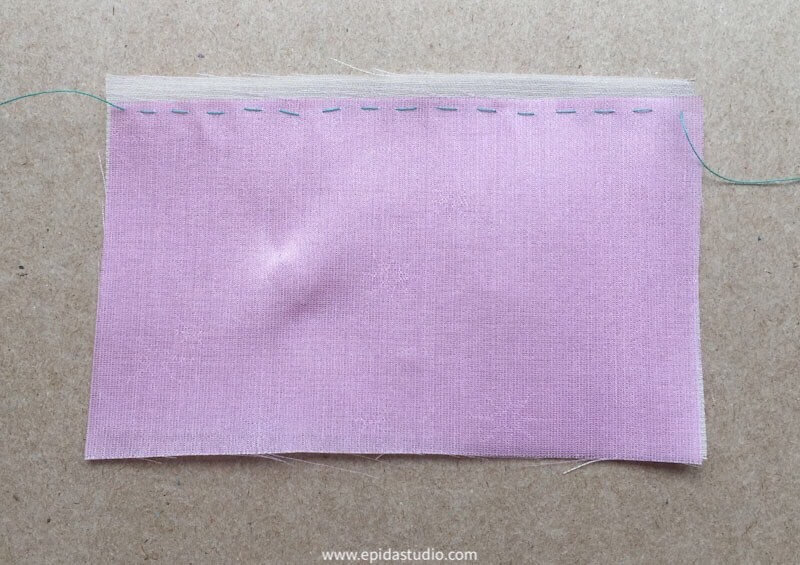 2. Fold & Press
Line up a ruler so that it's just under 1/4″ from the edge of the top fabric. With a Hera marker, press firmly in a back and forth motion against the edge of the ruler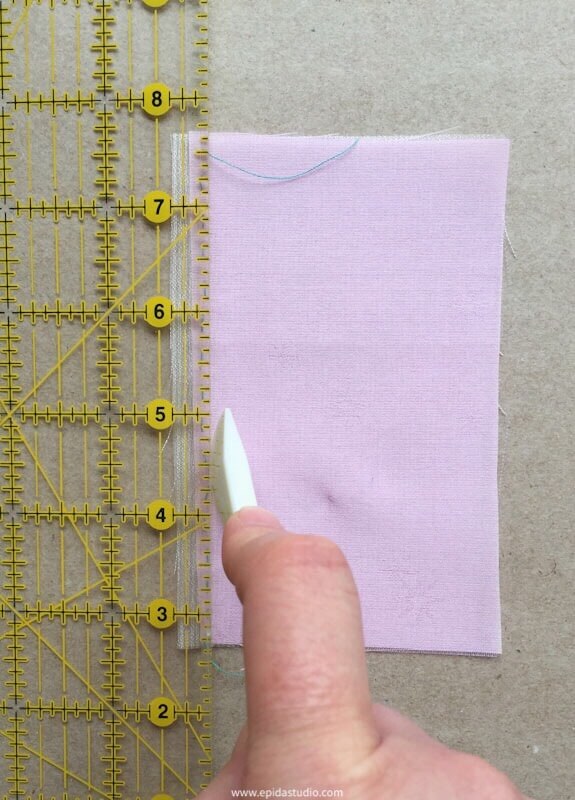 Don't do this directly on a table or counter, as it might leave marks on the surface. An old magazine or pad of paper will protect your furniture.
The Hera will leave an easily-visible crease.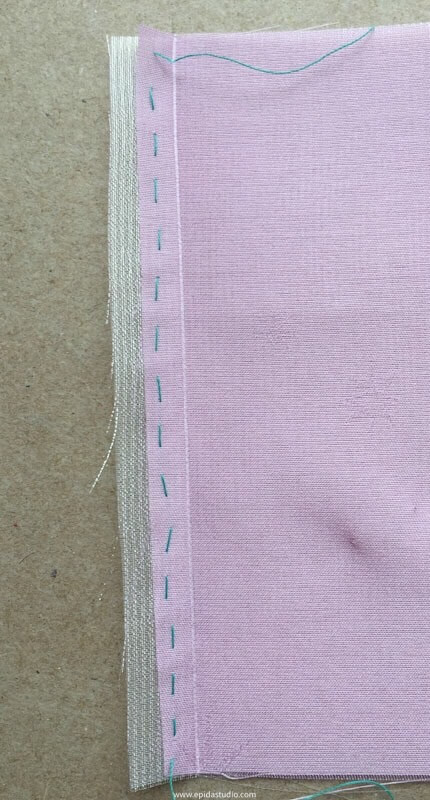 Fold the two pieces on the crease, away from each other, leaving the seam allowances in the middle.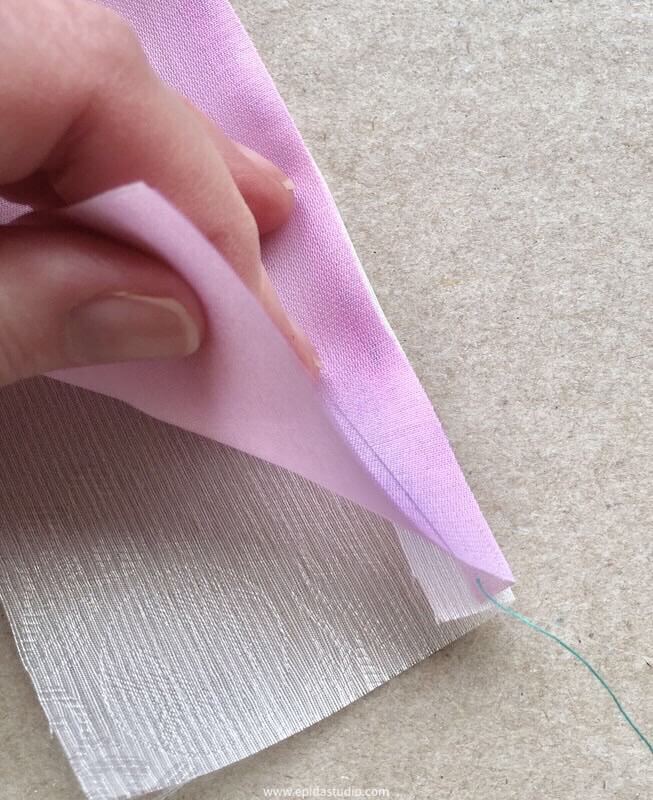 3. Stitch
Thread the needle with thread to match your fabric and knot the end. Bring up the knot into the seam allowance and make overcast stitches through both pieces of fabric.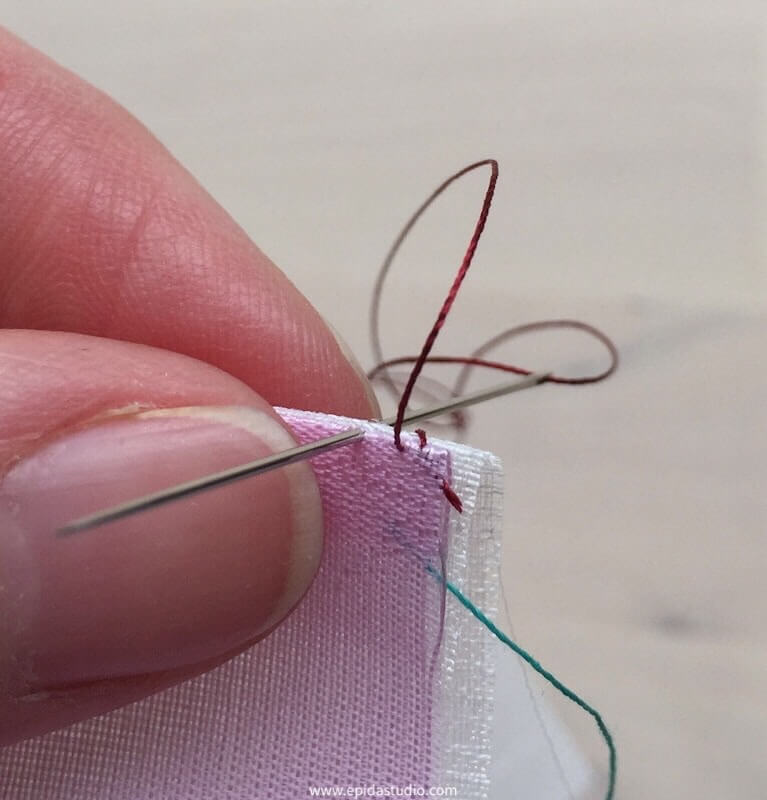 The needle should go through perpendicular to the fabric, and the stitches should be slanted. Keep the spacing as even as possible. When you get to end, knot the thread and cut off the tail.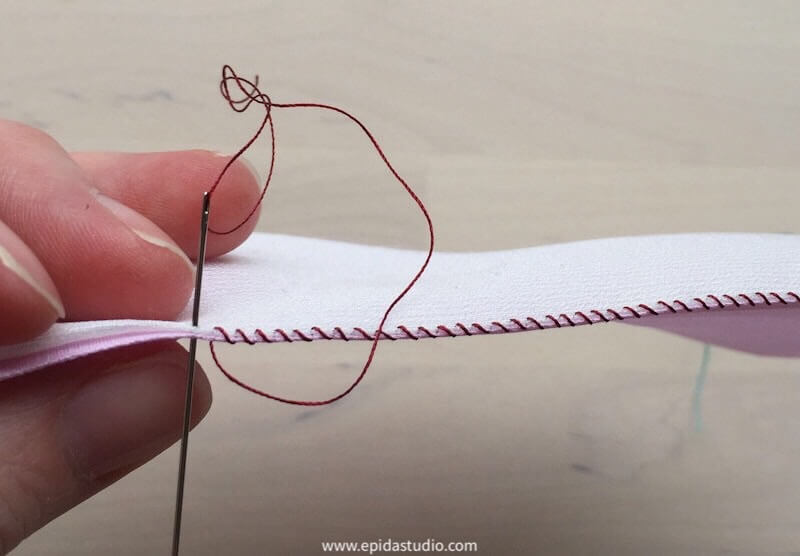 ---
---
4. Open, Re-fold & Press
Open the pieces. They should lay flat. If they don't, it's because the stitches were pulled too tight, and tension needs to be loosened.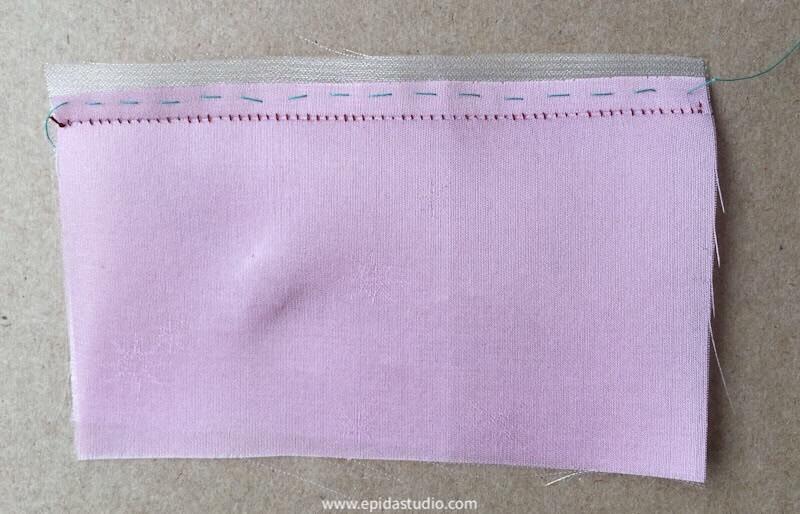 Line up the ruler with the edge of the upper fabric. It should be about 1/4″ to the seam. Mark the lower fabric with the Hera.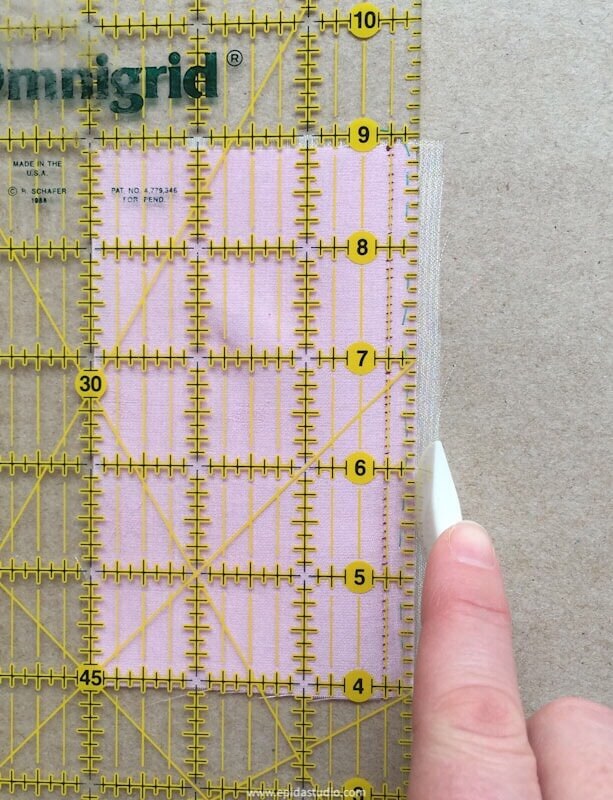 Fold the lower fabric up over the edge of the upper.


Open the fabric, so that the seam is on top, with all raw edges hidden.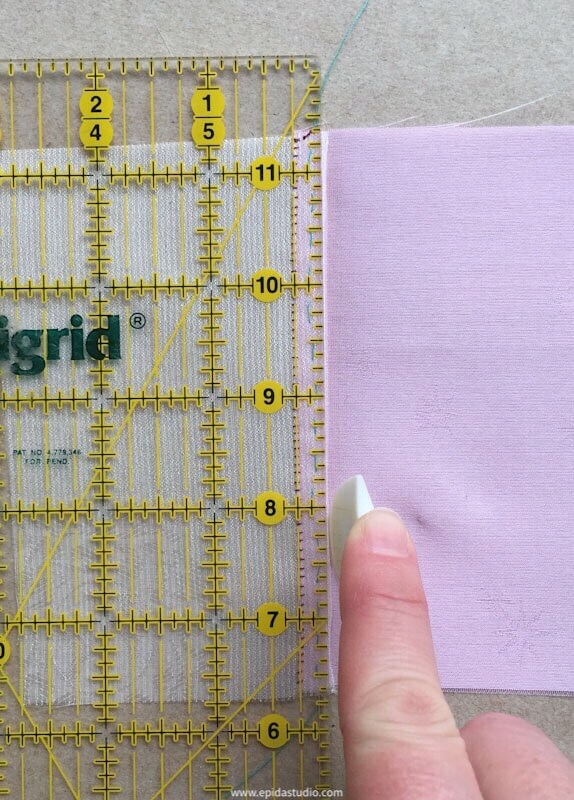 Align the ruler with the edge of the fold of the top fabric, and mark the lower fabric with the Hera.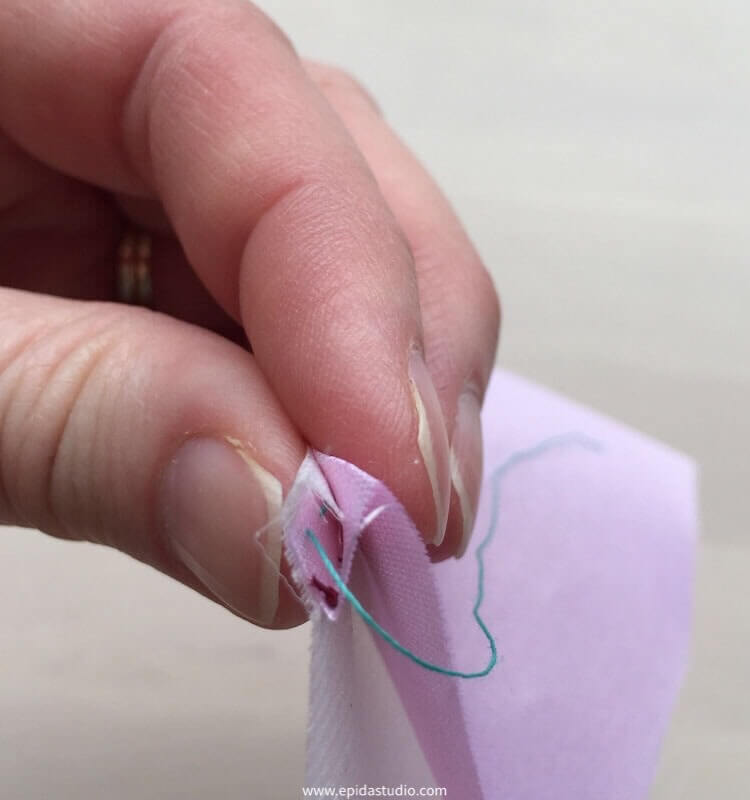 Fold the lower fabric away from the upper, so that all the raw edges are trapped inside the seam.
5. Stitch
Now overcast stitch on that side of the seam in the same way as the other stitching.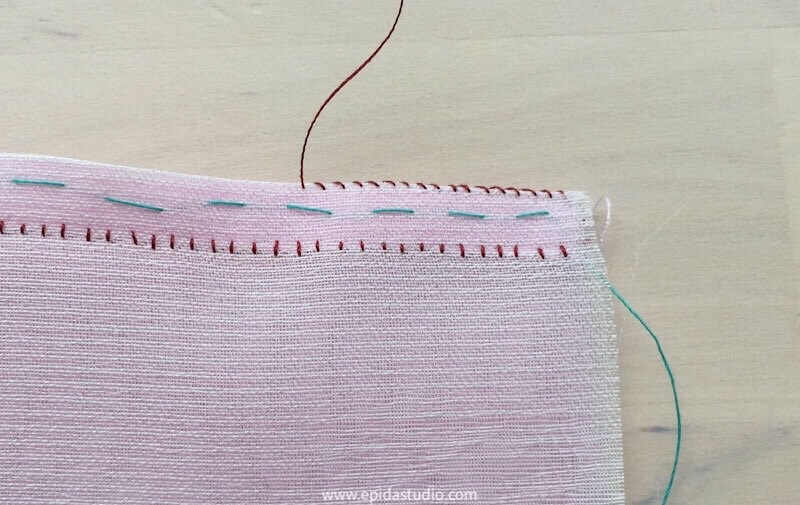 When it is opened, there are two lines of stitching visible. One line is straight and the other is slanted.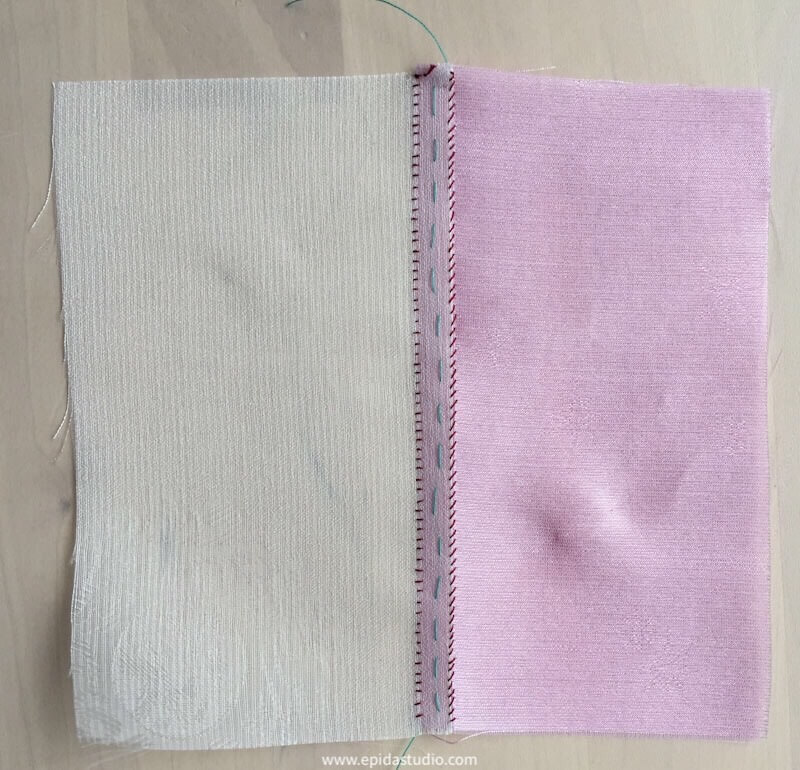 Remove the basting thread.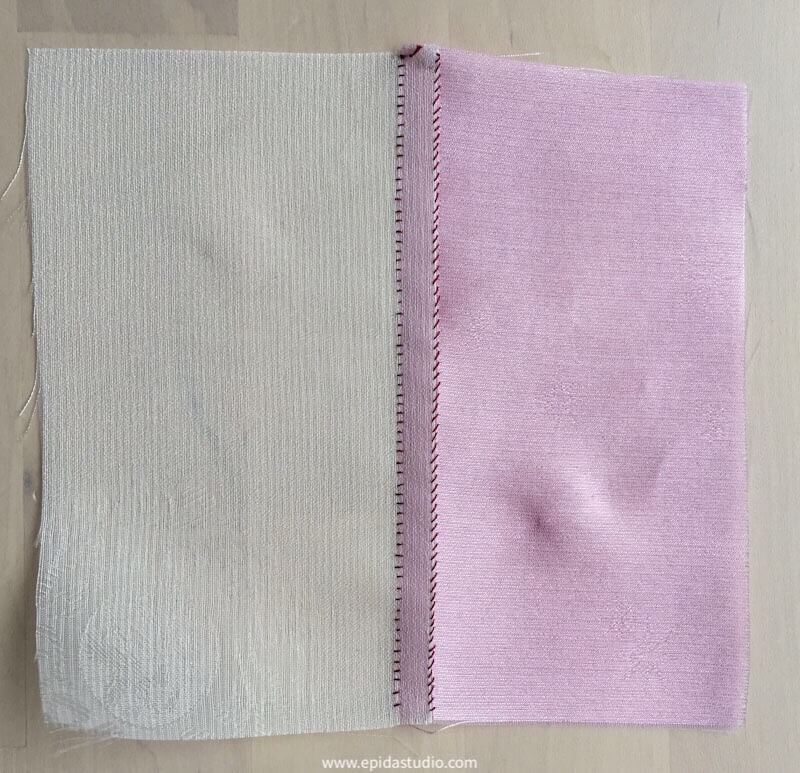 You're done!
---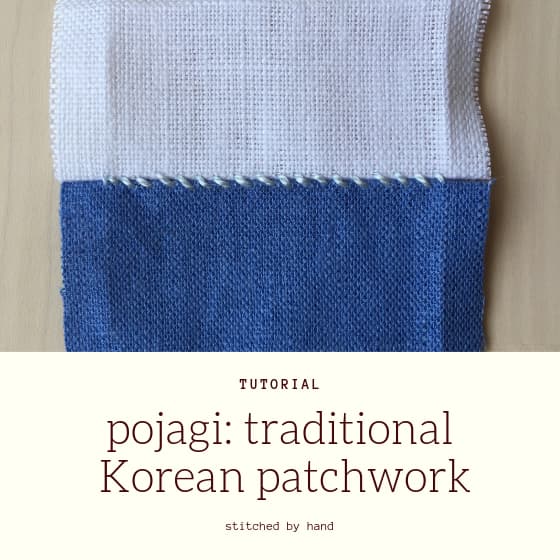 another method of traditional Korean patchwork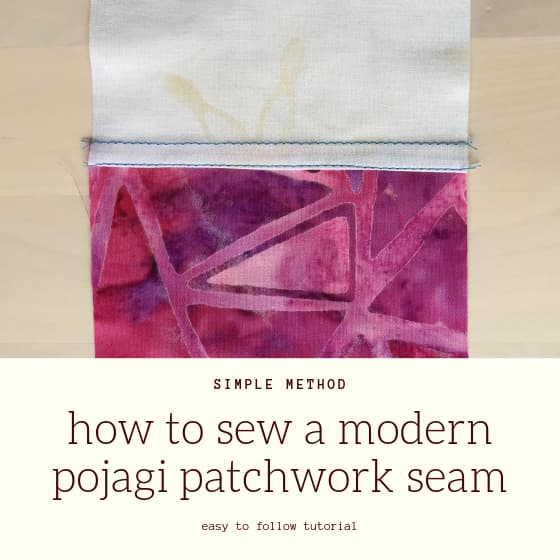 stitching the reversible pojagi seam by machine
---