If you're looking for a special hand-stitching project, this circle ornament is a wonderful choice. It is a quick and easy way to try some new techniques and will give you a piece you can enjoy for many years.
The ornament uses traditional Korean stitching techniques in new ways. The sample is made with lightweight linen and perle cotton, which are easy to work with, but it can be made with other materials as well. Traditional silk is beautiful, but sometimes difficult to find.
Materials & Supplies
You only need a few things for this project
Fabric
Lightweight linen is a perfect choice for beginners. It is easy to work with and stitch and it comes in a variety of colours. If you know someone who sews, ask them if they have scrap pieces you can have.
two pieces 2-1/2″ x 4″ colour one
two pieces 2-1/2″ x 2″ colour two
two pieces 2″ x 2″ colour three
If you don't use linen, other fabrics can be used, but look for natural fibres. The fabric needs to be able to hold a crease, so fabrics with stretch or polyester content will be difficult to work with.
Thread
Choose the thread weight to match the weight of the fabric. The sample uses size 12 perle cotton with lightweight linen. If you have heavier linen, you will want a heavier thread like size 8 perle cotton.
Any colour can be used, but traditionally a contrasting colour is chosen to be part of the design. Your stitches will be visible.
Other Materials
Some small piece of lightweight cardboard (like a cereal box)
Tools
Only a few basic tools are needed. You probably already have most of them.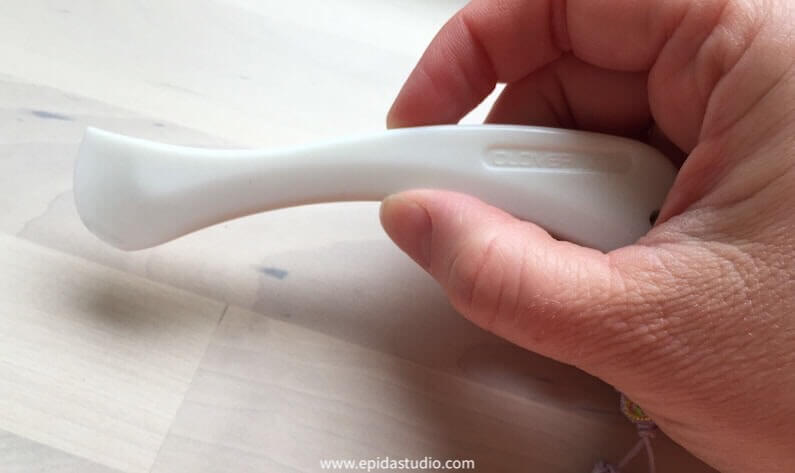 needle (with a large eye like a cross stitch or crewel needle)
Making the sides
Join three fabric pieces together using the traditional pojagi seam technique. You can see that the fabric size is approximate and the outer edges don't have to be clean and straight.

Join the other three pieces in the same way, but IN A MIRROR IMAGE layout.

Cut two three" circles from the lightweight cardboard and batting.

Lay the batting and cardboard on to the reverse side of the pojagi piece. The batting will be closest to the fabric.
Trim the corners to reduce fabric bulk.

Fold the edges of the fabric over and glue to the cardboard with tacky glue. They can be held in place with clips while the glue dries if you like.

Once the glue is dry, remove the clips.

Repeat with the other piece to make another circle. Before gluing, double check that the two pieces will line up when placed wrong sides together.

Assembly
Now the two mirror image circles will be joined into the ornament.

Place the two circles wrong sides together, lining up the seams.

Make a hanging loop by braiding three 12″ strands of thread and knotting each end. Tuck this between the circles at the top. You can hold in place with a piece of tape if that is helpful.

Bring a length of thread up in the edge of one of the sides, hiding the knot on the inside.

Stitch the two circles together using the Pojagi Edge Stitch.

Stitch all the way around the circle.
You're done!

Be sure to tag your projects #epidastudio on instagram
More interesting stuff
You might also like …
---
---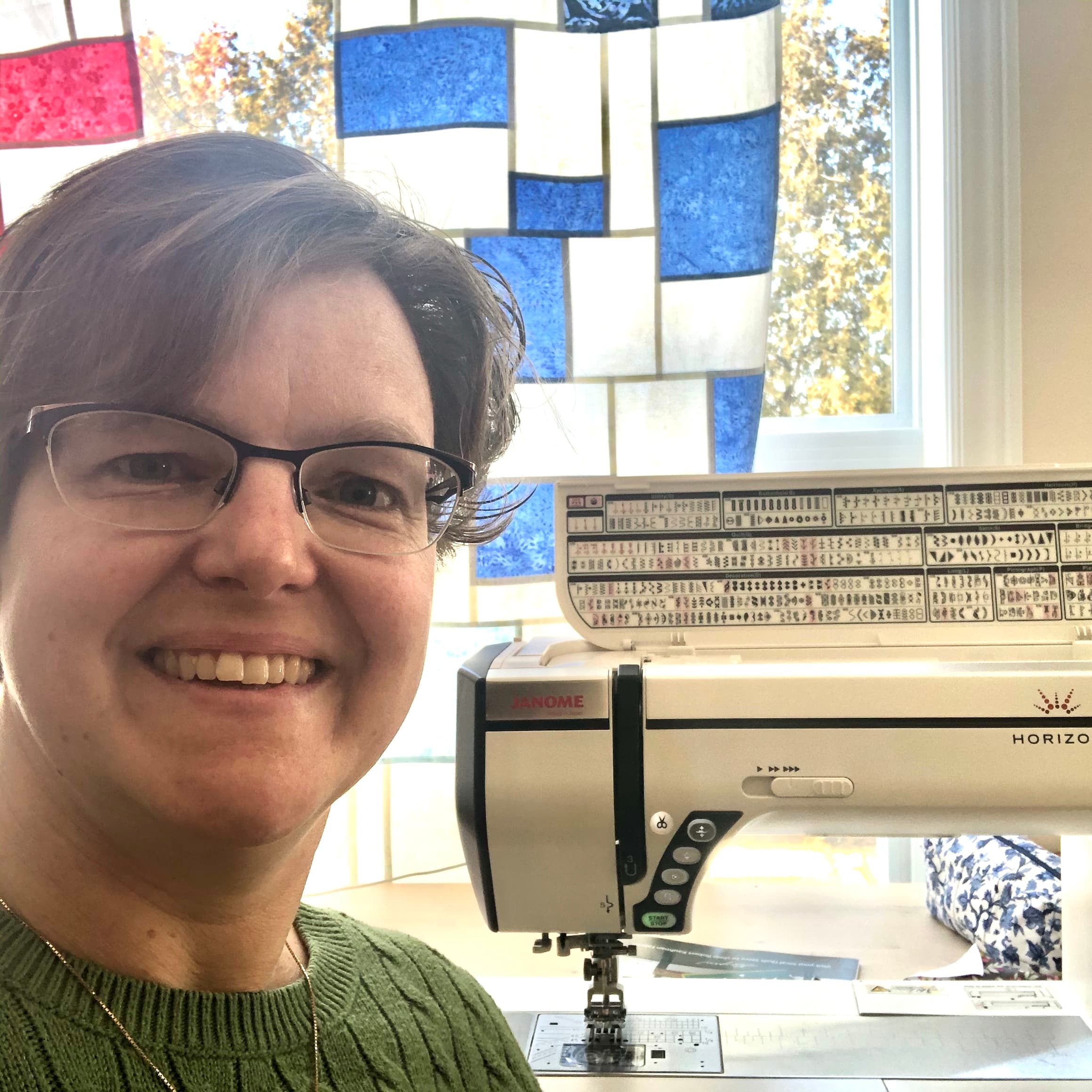 Elizabeth DeCroos
designer, teacher, speaker
Elizabeth enjoys doing all types of sewing and needlework and teaching others new techniques. For more information or to have her speak to your group click HERE.