The stitch sampler pillow is a great way to use all the stitching options for the flower motif. If you only want to try a few of the stitches, there are other finishing options for using the embroidery.
Framed Picture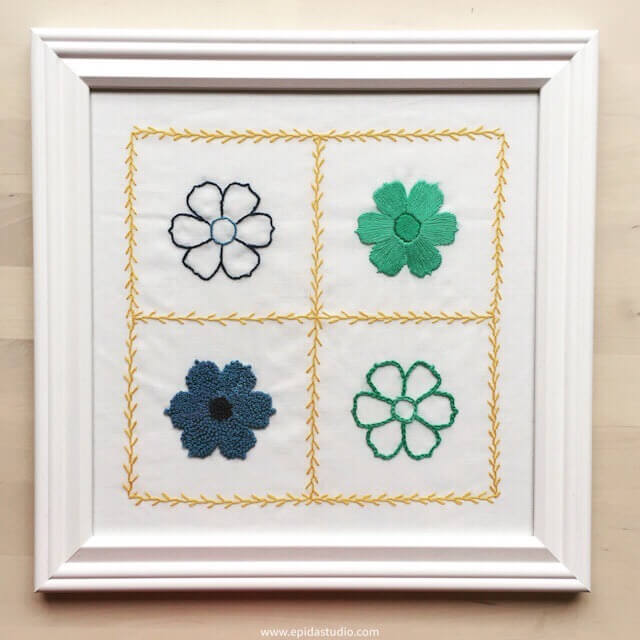 This framed piece is a mini sampler done in the same way as the full sampler, but with only four flowers. It is just the right right size for this 12″ picture frame. It could also be finished as a 12″ pillow.
Pincushion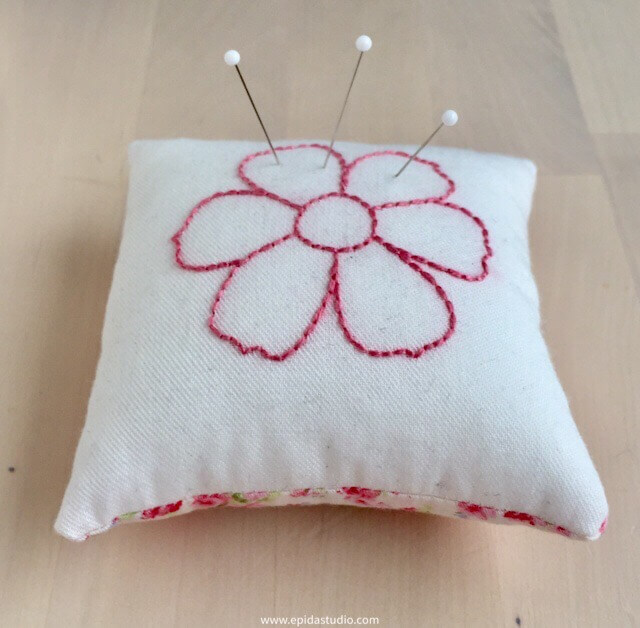 A single flower makes a nice 4″ pincushion. I think embroidery on pincushions should be outline embroidery like the back stitch or stem stitch options instead of a filled flower, but that's just a personal preference.
Quilt Block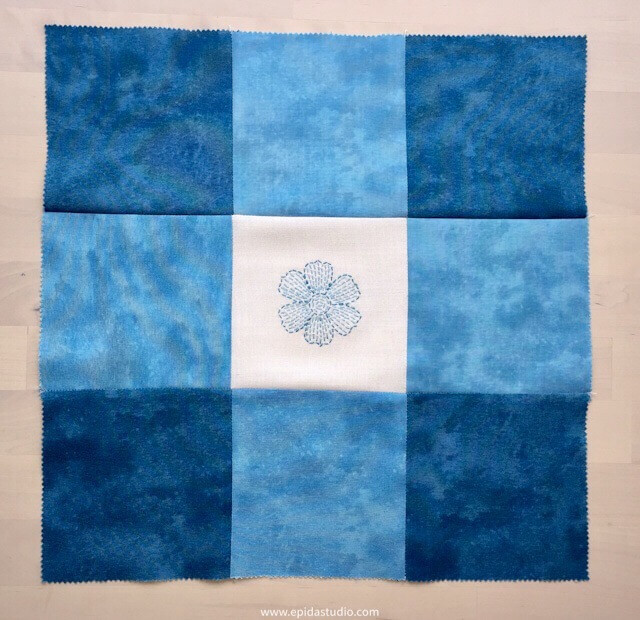 Embroidery is also a great accent for quilt blocks. This is a 12″ nine patch block, so the centre square is 4″.
Coasters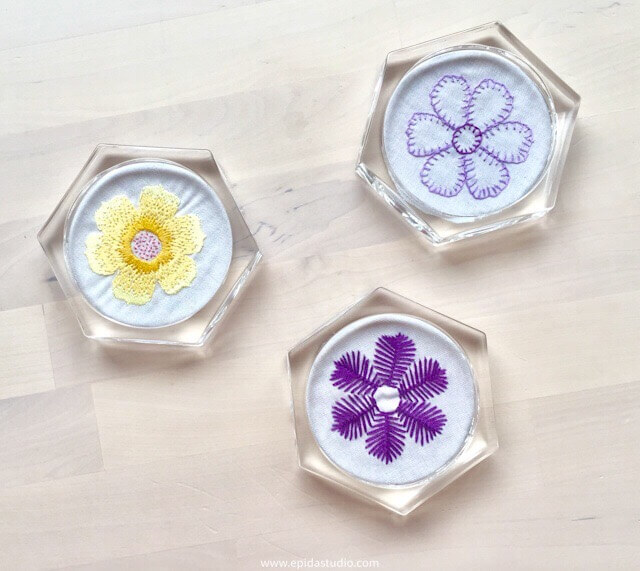 These acrylic coasters are a nice option for displaying embroidery. They are waterproof, so the embroidery is protected.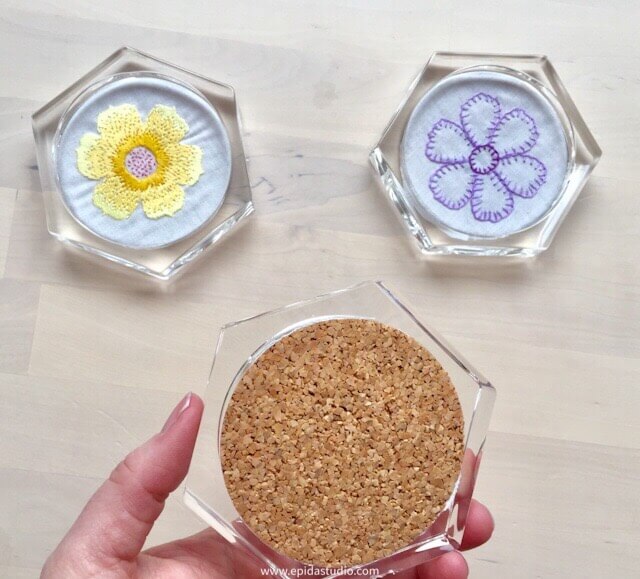 The bottom of the coasters is a cork insert that can be removed so the embroidery can be put in. It is easy to switch out the embroidery, so you can have seasonal options.
Embroidery pieces can be used in any project that is made from fabric like bags, place mats and clothing. If you use your imagination, these flower motifs can be used in many different ways.
What would you embellish with an embroidered flower motif?
I would love to see your projects #epidastudio
[mailerlite_form form_id=3]
---
---