Once you have completed a piece of embroidery, it usually needs one more step to be in its final form. Often it is framed for hanging on a wall or worked into a piece of clothing for wearable art. I decided to make my stitch sampler into a pillow.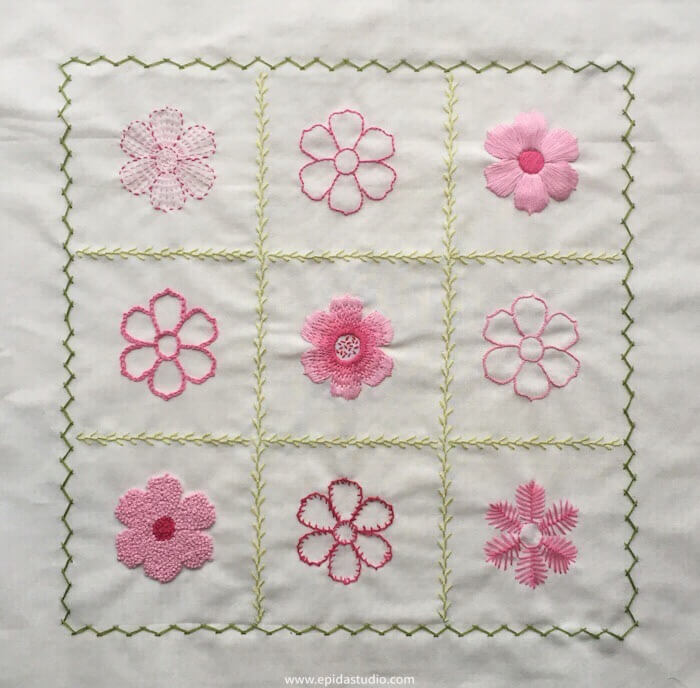 Clean up the fabric
Take the embroidery out of the hoop or frame. If you have used a water-soluble marker, be sure to remove the marks completely before pressing. Usually dabbing with a damp cloth or sponge or misting lightly with water will get them to disappear. Let the piece air dry.
When you are confident that all the marks are gone, you can press the piece. Pressing from the back side will help ensure that the stitches don't get crushed.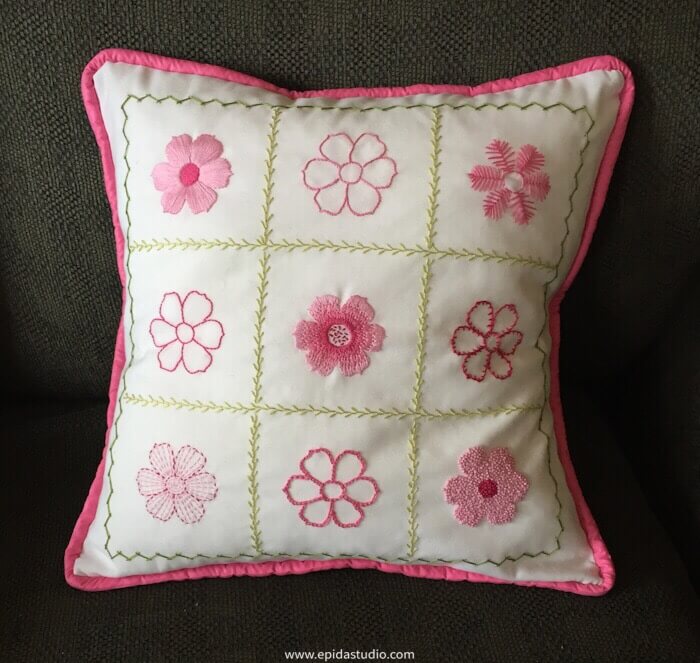 Trim to size
Trim the backing fabric to the size that you will need for your project. I made a 15″ pillow, so I trimmed it to 16″ to have 1/2″ seam allowances. With this embroidery, it could have made a larger pillow and not been out of scale.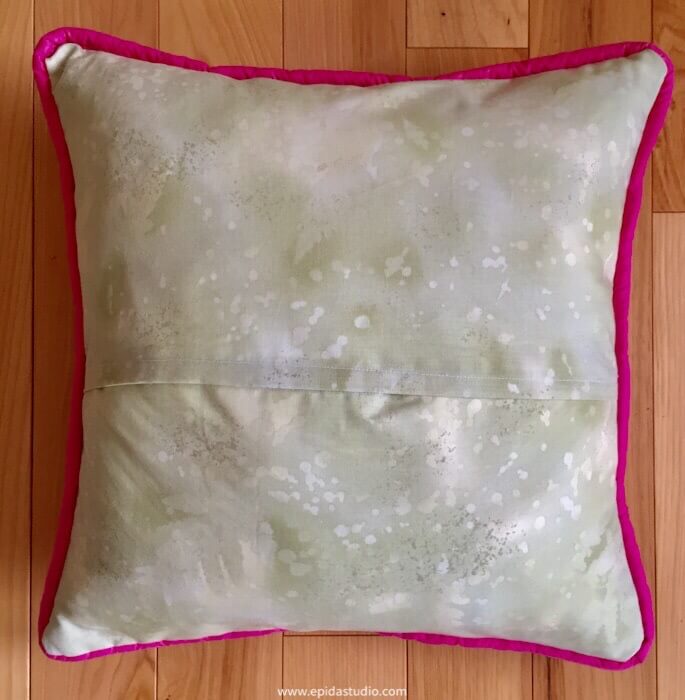 Add the edging and back
I made a bit of piping for the edge of the pillow, and just used two overlapping pieces on the back.
This way, a pillow form can be used and switched out for different seasons. It saves a lot on storage and makes it easier to clean.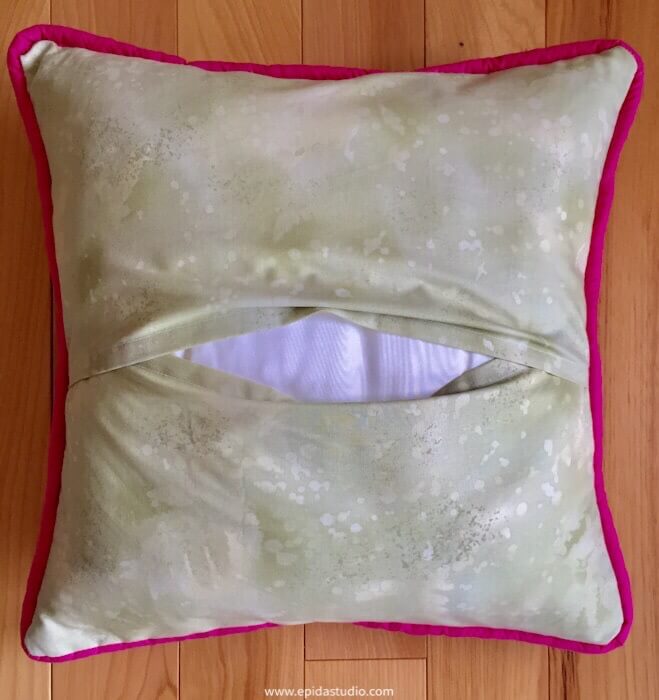 This is my favourite type of opening for a pillow cover. It is super-easy to make and doesn't require a zipper.
I made a custom-sized insert using my IKEA pillow hack.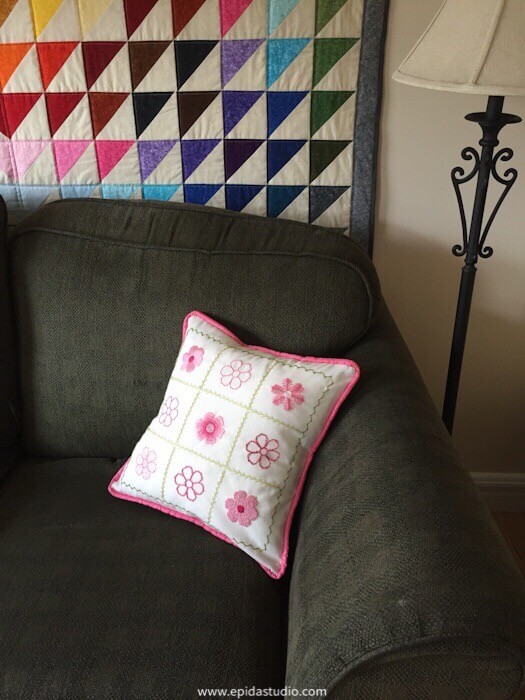 The bright flowers add a touch of spring to my living room. If you want to make this pillow with one motif stitched in nine different ways, you can find all the links HERE.
How do you finish your embroidered pieces?
[mailerlite_form form_id=3]
---