Backstitch is a classic embroidery stitch, and for good reason. It is easy to do and it looks great. Any motif can be done with backstitch and pictures can be made if you use different colours.
In the flower motif sampler, backstitch is the second stitch to use. If you need a refresher tutorial, check it out here.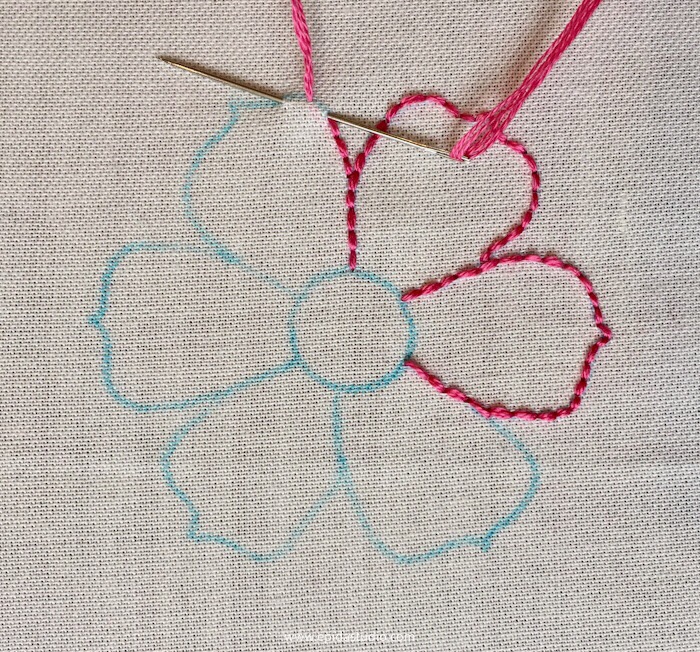 There's nothing tricky about backstitch. Follow the line around the petals. I used three strands of DMC #602 floss, but for a finer line you could use two. Using more than three is only recommended if you are working on a heavy fabric or using a stabilizer for extra support.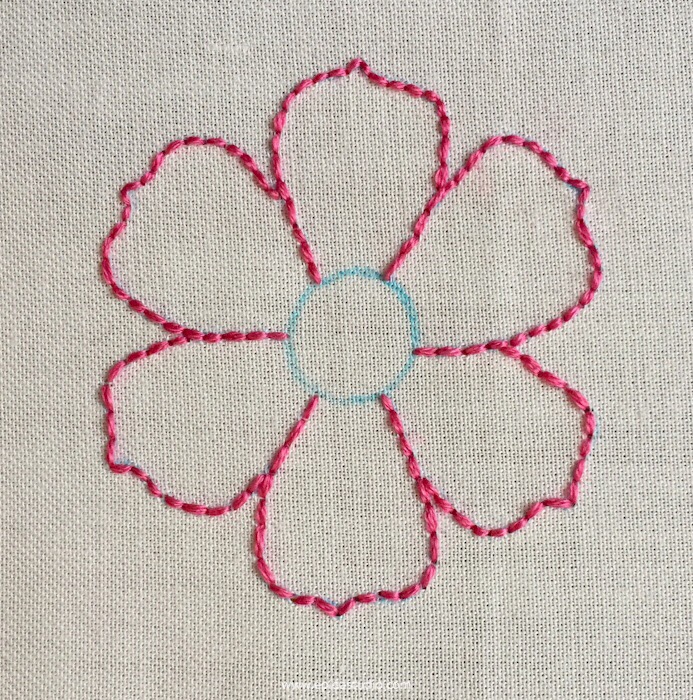 Work all the way around the petals.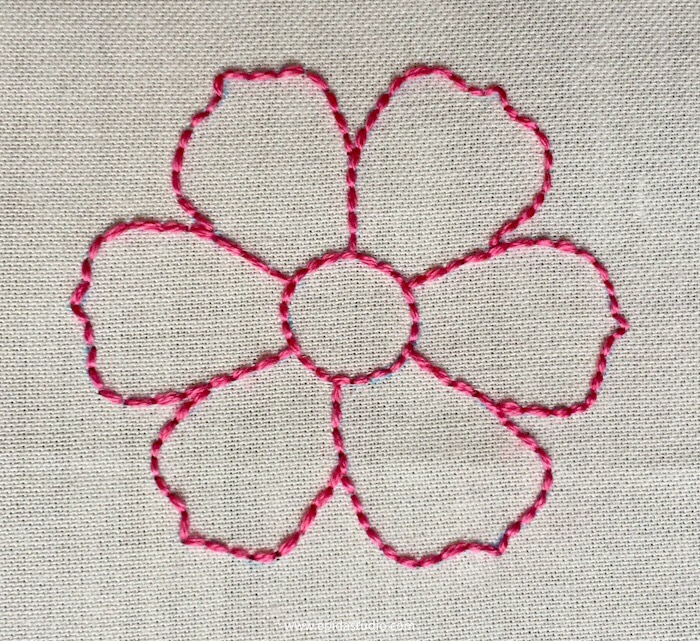 Then finish with the flower centre. I used the same colour, but you can change up the colour if you prefer.
See the rest of the stitch sampler HERE.
[mailerlite_form form_id=3]
---
---