If you've followed along the Log Cabin Sampler Quilt-Along, you should have forty nine blocks. Now it's time to join them together to make the quilt.
Lay out the blocks in a seven by seven arrangement for the large sampler quilt. Follow the diagram to get the layout correct.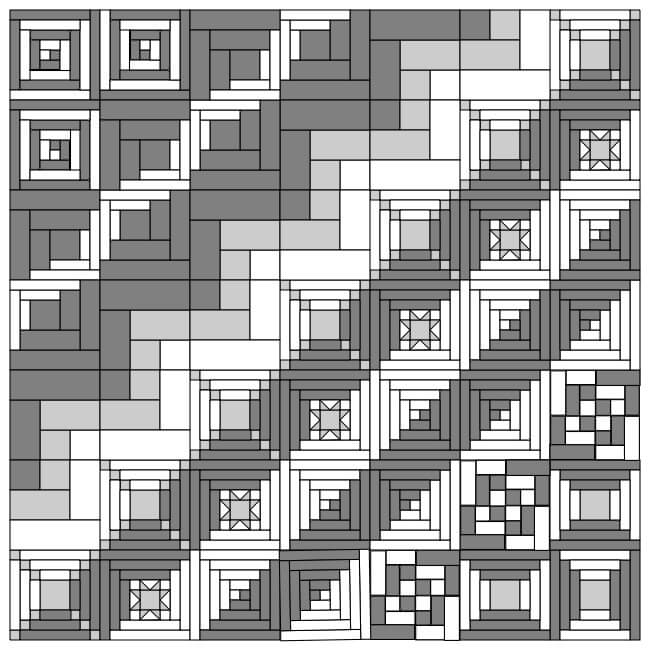 Join the blocks into rows, and then join the rows together into the quilt top.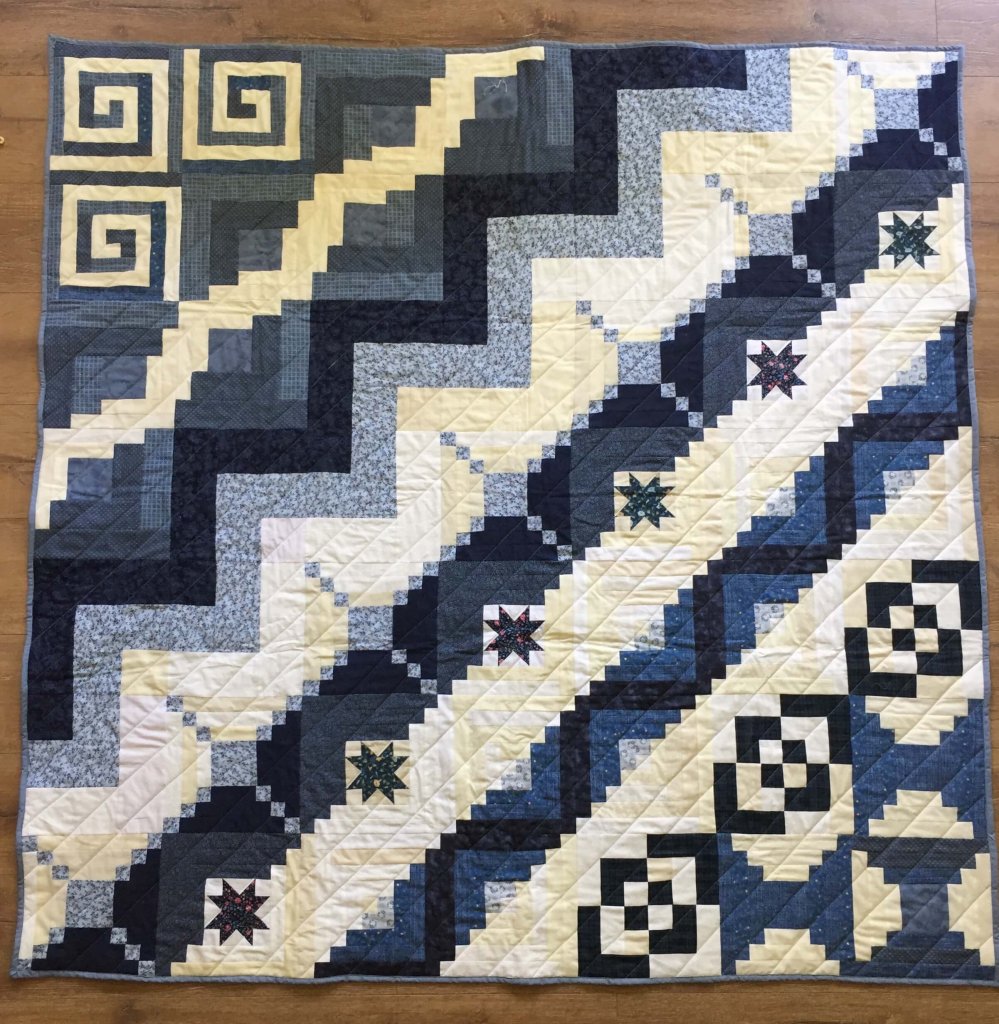 The mini sampler is made up of twenty blocks in a four by five arrangement. Here is the diagram for that.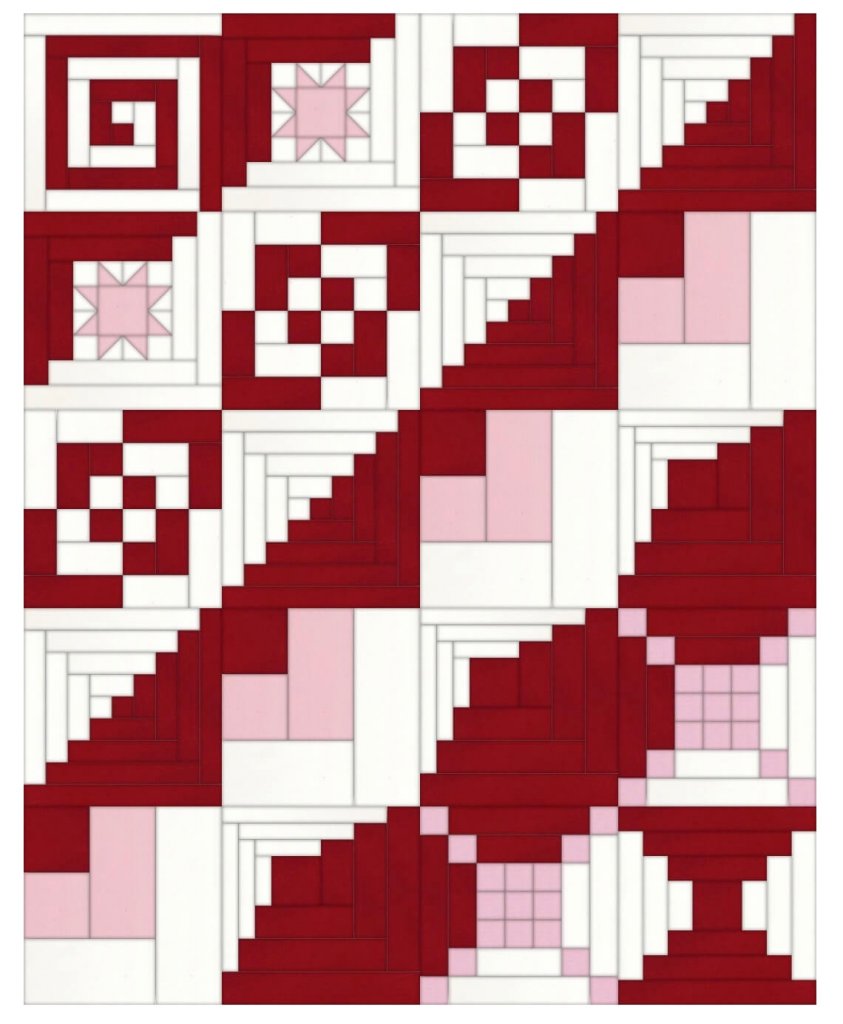 Once the top is made, you need to finish it into a quilt. I haven't included instructions on that since it would be far too long for a post.
I usually spray-baste the top to the batting and backing, but there are many different options. Check youtube for some clear tutorials.
There are also many options for holding the layers together. I usually do machine quilting, either with a walking foot or free motion, but hand quilting or tying are also options. If you've never done this before and need help, sign up for a class at a local quilt shop. That's the best way to get one-on-one advice.
I quilted the red and white sampler with spiral quilting lines 2″ apart.
When it is quilted, you just need binding. I used scrappy red binding to go along with the rest of the scrappy red look. It turned out great!
If you want to go back to review the blocks, go HERE.
I hope you enjoy this quilt. Feel free to share a picture of yours in the comments or #epidastudiologcabinsampler on instagram.
---
---

---