Flying geese are used in many quilt patterns. This method is the easiest way to make these. The math is simple and they don't need squaring up.
---
Cut pieces of fabric
Cut one rectangle of background fabric and two squares of the "wing" fabric.
It is easy to calculate the size for the pieces of fabric when you know the finished size you want.
Cut the background rectangle of fabric the size of the piece you want. Don't forget it will have a 1/2″ seam allowance. If the piece will finish 3″ x 6″, then cut the rectangle 3-1/2″ x 6-1/2″
To calculate the size of the squares, divide the length of the finished piece in half, then add 1/2″ for seam allowance. For the 3″ x 6″ finished piece, the squares will be 3-1/2″ x 3-1/2″.

Mark the pieces
Mark the wrong side of the squares from corner to corner.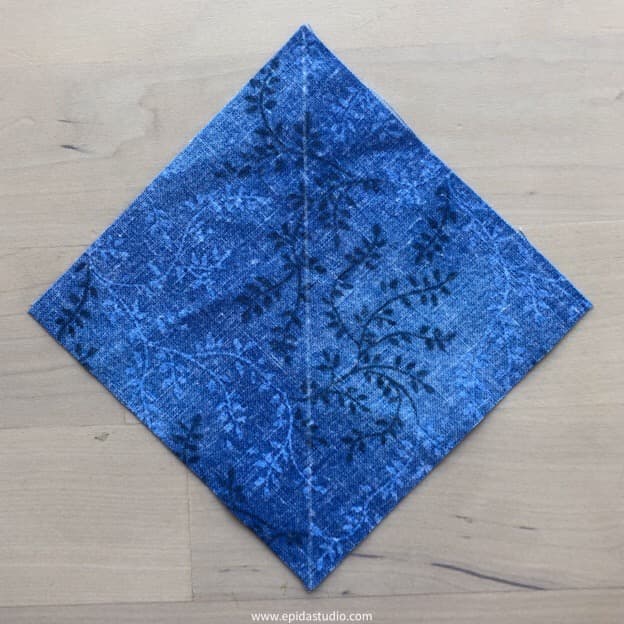 ---
---
Stitch
Place one square on one side of the rectangle.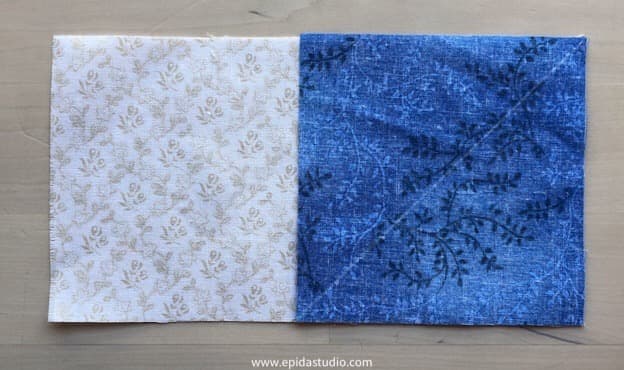 Stitch the two together, stitching directly on the marked line.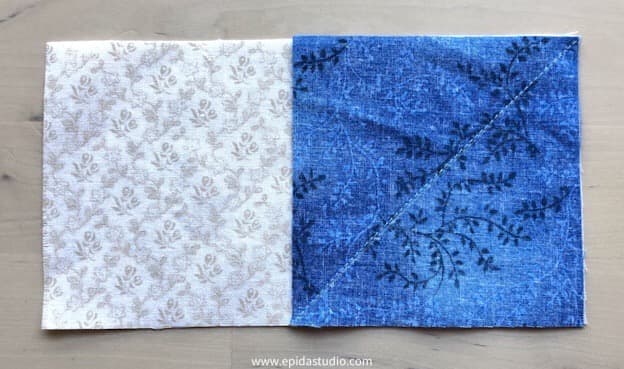 Trim and press
Trim off the corner of the piece. Press the triangle piece back.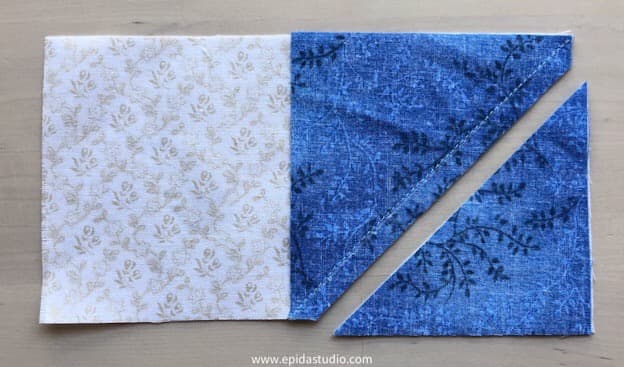 Add the second side in the same way.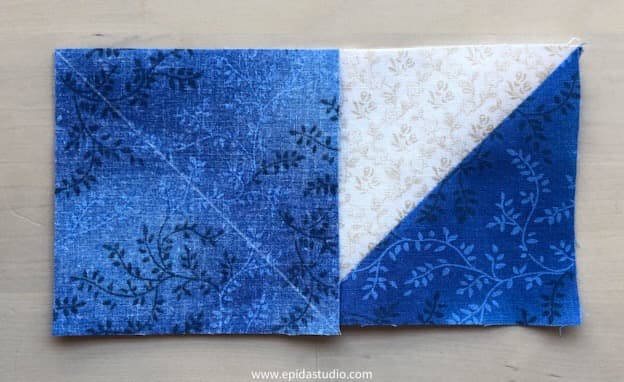 Remember to stitch directly on the marked line.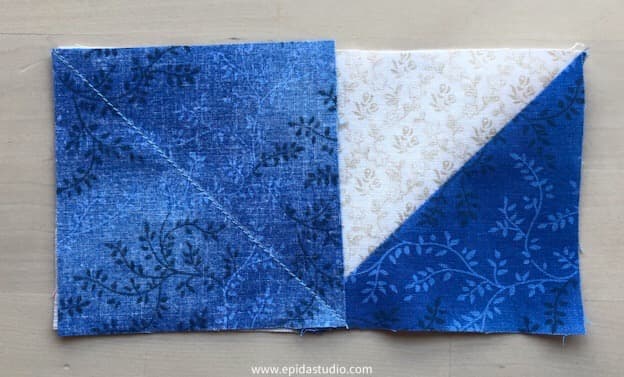 Trim the second corner, then press back.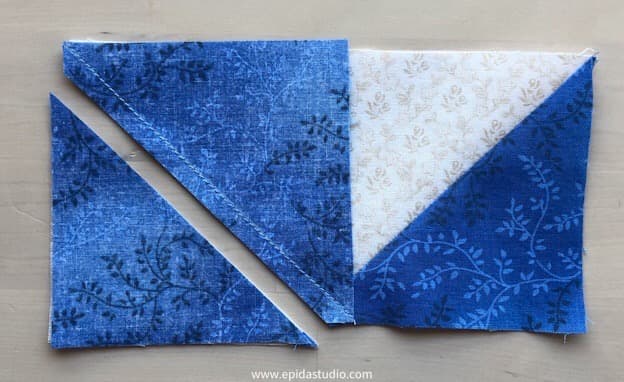 The finished piece should be the same size as the base rectangle that was cut.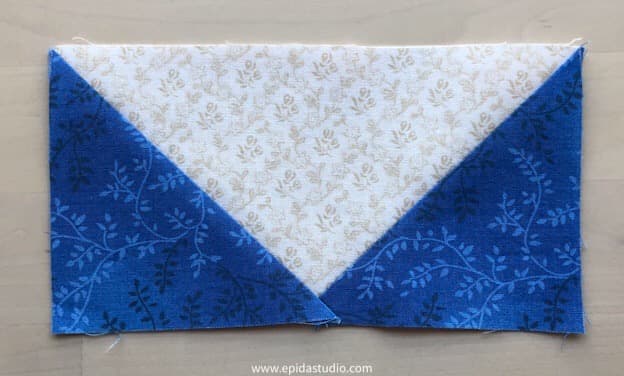 You're done!
The cut-off triangles are excess. You can join them to make half-square triangles or discard them.
What is good about this method
the math is simple – just add the seam allowance to the finished size desired
no dog ears
no trimming to size
What isn't good about this method
there is a lot of fabric waste
Rating: 3 out of 5
This method is ideal for small sizes , but with larger sizes there is a lot of fabric waste. It is also great for people who struggle with arithmetic.
---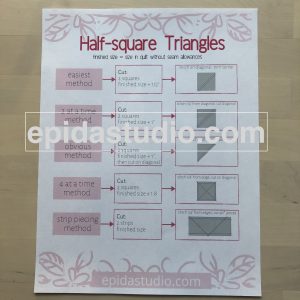 ---
---