This summer, I will be doing another sampler quilt – this time a log cabin sampler. Each week I will have a tutorial for a log cabin type of block. If you quilt along with me, you will have a finished quilt by the fall.
Log cabin blocks have a centre square, and then strips (or "logs") are put on the sides, usually rotating around the centre. It is an old, traditional block and there is a lot of quilt lore around this block. In many old quilts, the centre square was red to represent the hearth or the heart of the home. Usually blocks had dark pieces on one side and light on the other to represent sunshine and shadows – the good and bad in life. There are many different layouts with names like "barn raising" and "field and furrows" that remind us of the rural history of quilts. But urban or rural, log cabin blocks make a beautiful quilt.
Layout
If you want to quilt along with me, it is not a mystery. The blocks are 9″ square, and the finished quilt is 63″ square. This is the finished layout. Each week we will do a different block, but there are different numbers of each block. If that seems too much for you, I have options for making a smaller version.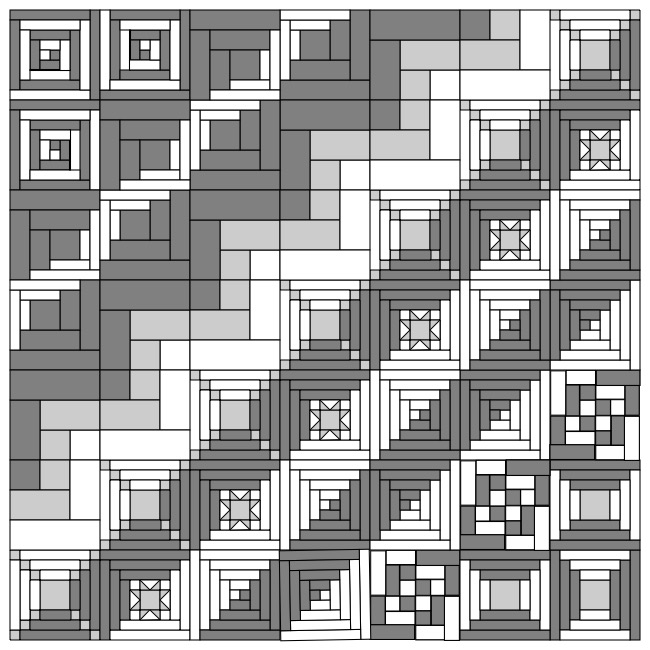 Fabric Requirements
You can buy yardage to make this, but it's a great chance to use up scraps from your stash. You need about 2 yards of dark fabric, 1/2 yard of medium fabric and 1-1/2 yards of light fabric.

For my sample, I am doing a scrappy red quilt. I got everything from my scraps that was red or red-ish. If you have enough variety, they will go together.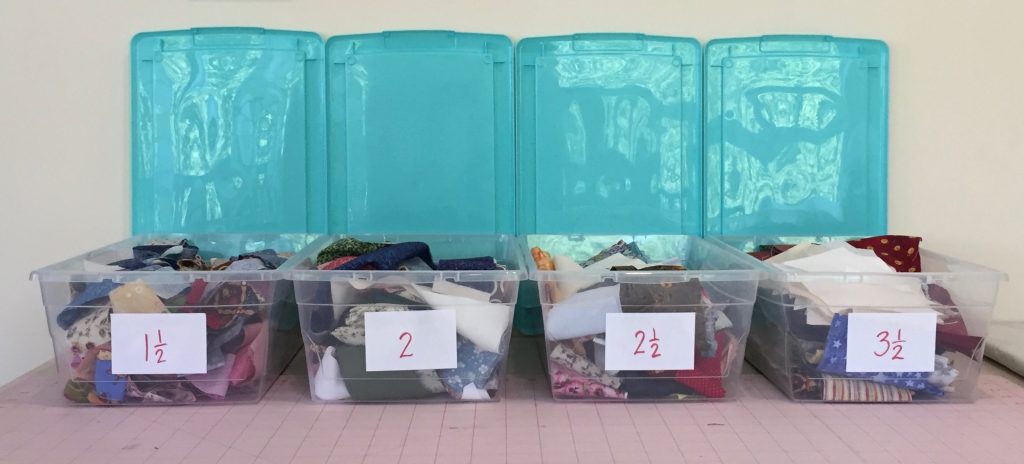 If you have pre-cut strips in your stash, this is a great time to use them. This quilt uses a lot of 1-1/2″ strips, and some 2″, 2-1/2″ and 3-1/2″ pieces. I went through my bins and took out any red strips. This is a head start because they are already cut.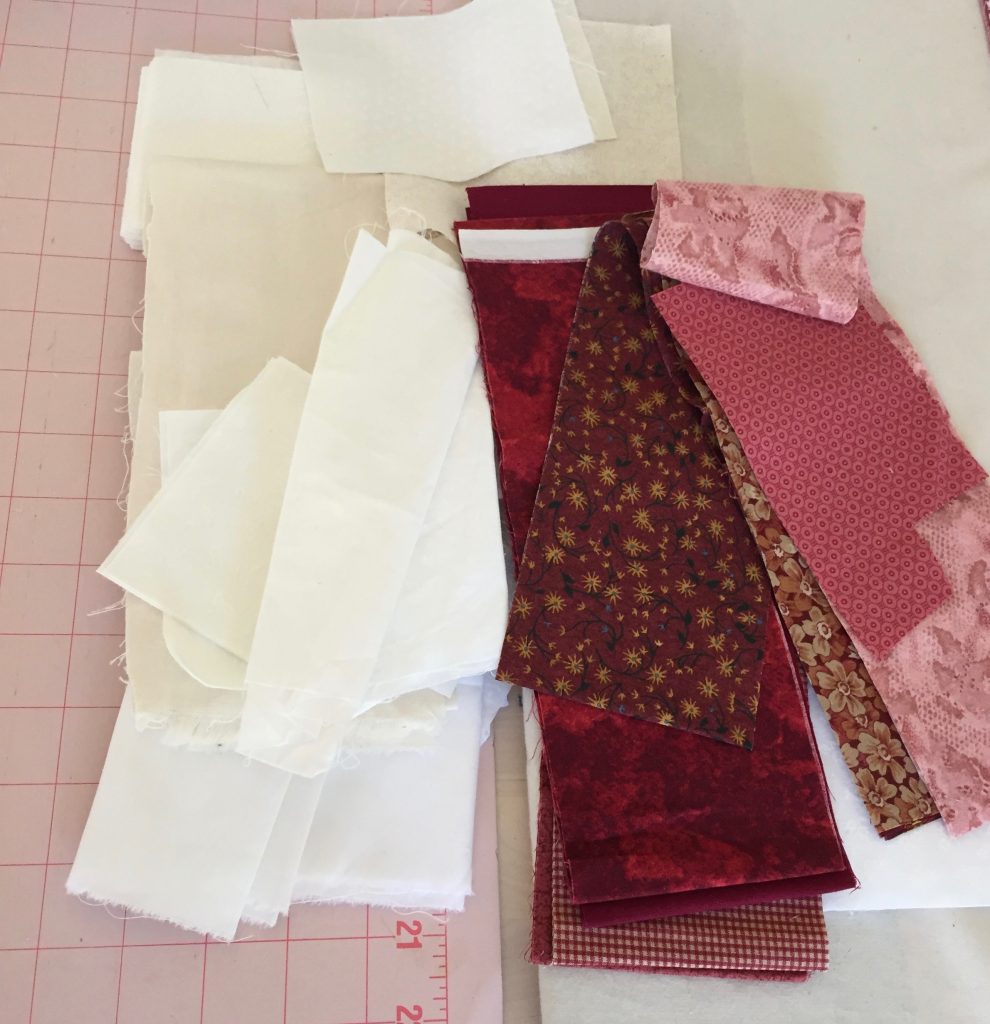 Once you have your pieces, you might need to press them so you are ready to cut. If you want to get a head start on cutting, you can't go wrong with light and dark 1-1/2″ strips.
Variations
There are lots of variations. Here is a blue scrappy option and an option made with a fat quarter collection.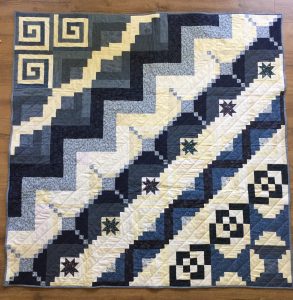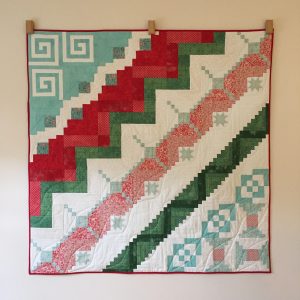 If making different blocks is too overwhelming, throughout the summer I will have bonus layouts of quilts you can make with only one of the blocks.
A final note
Because this quilt uses narrow strips, it is imperative that you have an accurate 1/4″ seam allowance. Read THIS if you need help to get this.
If you decide to make this quilt along with me, I would love to see your pictures. Send them to me or share them on instagram #epidastudiologcabinsampler.
You can do it!
---
---