Now that the cutting is done, there are open spaces in the cloth.  The next step is to fill them in with stitching.
The first step is weaving bars.  Using the smaller thread (the same one as the eyelets), bring the thread to the front in one of the corner holes.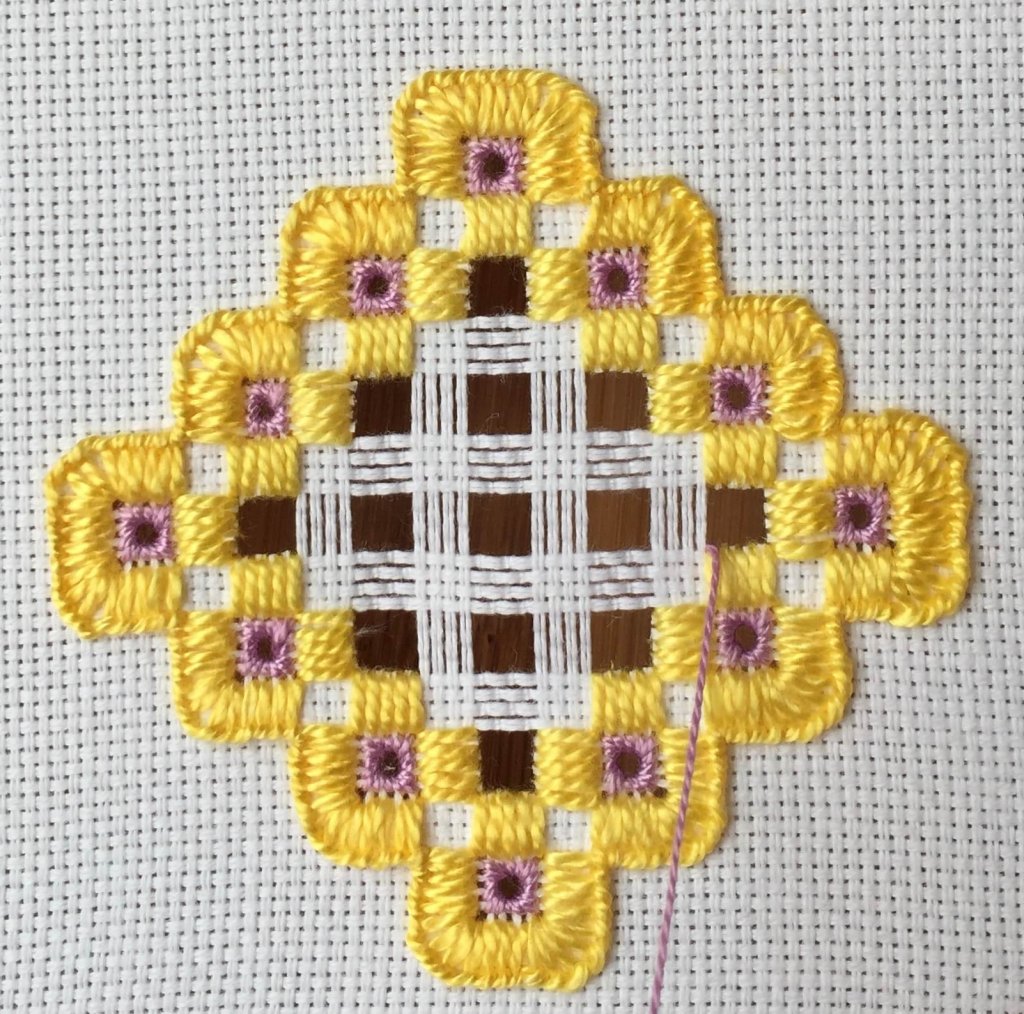 The groups of four straight fabric threads make bars. Weave the needle over two threads and under two threads on the nearest \bar.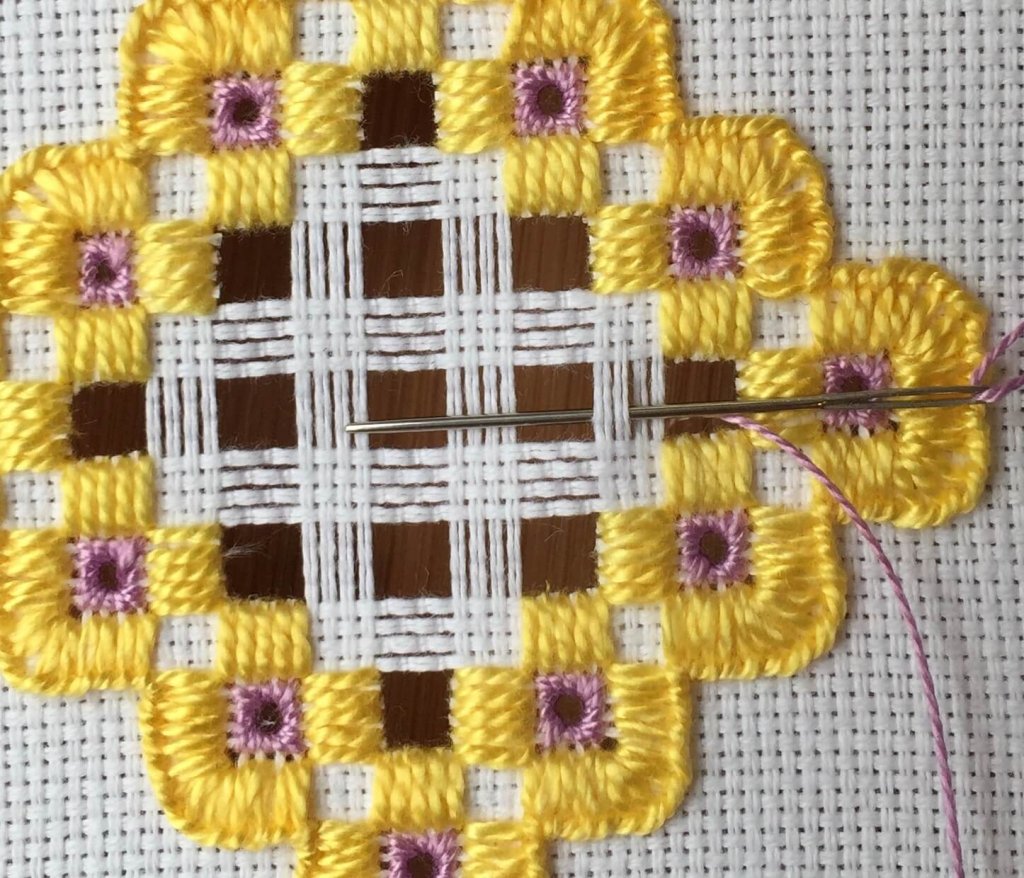 Pull the thread through then weave back in the other direction, over two and under two.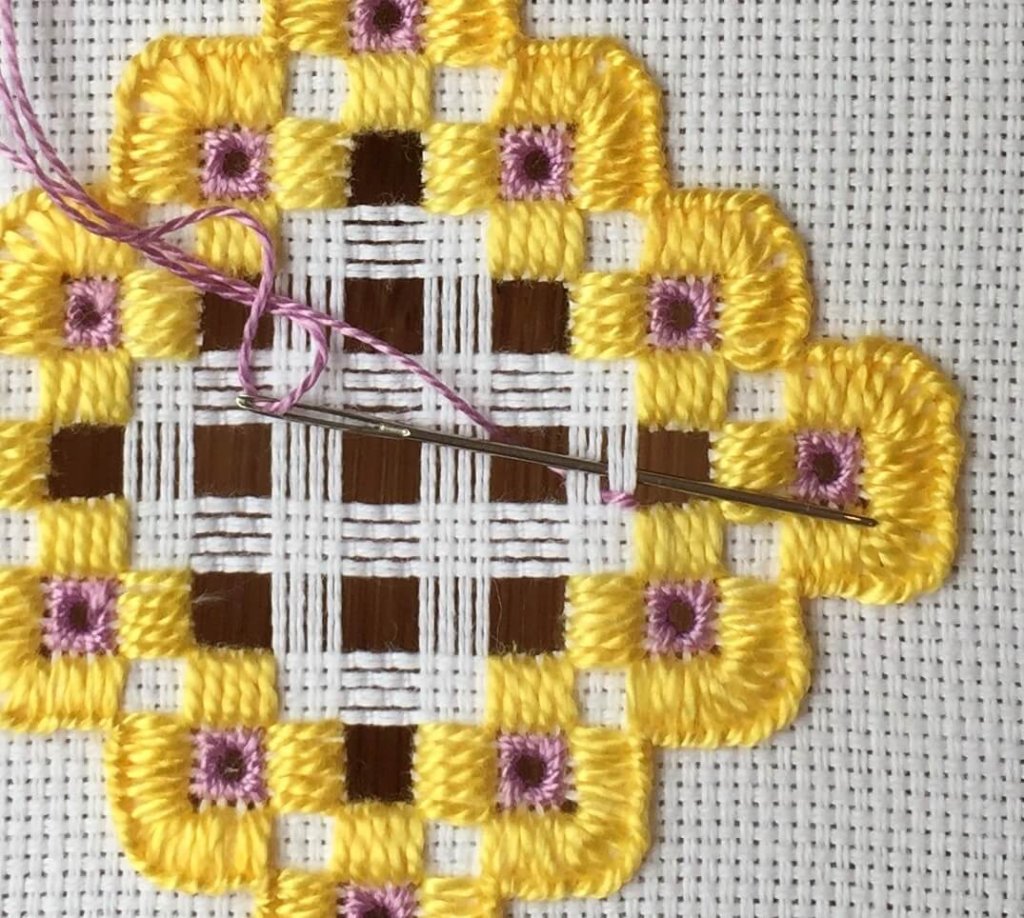 Continue going back and forth until the entire bar is done.  End with the thread at the corner of the next bar.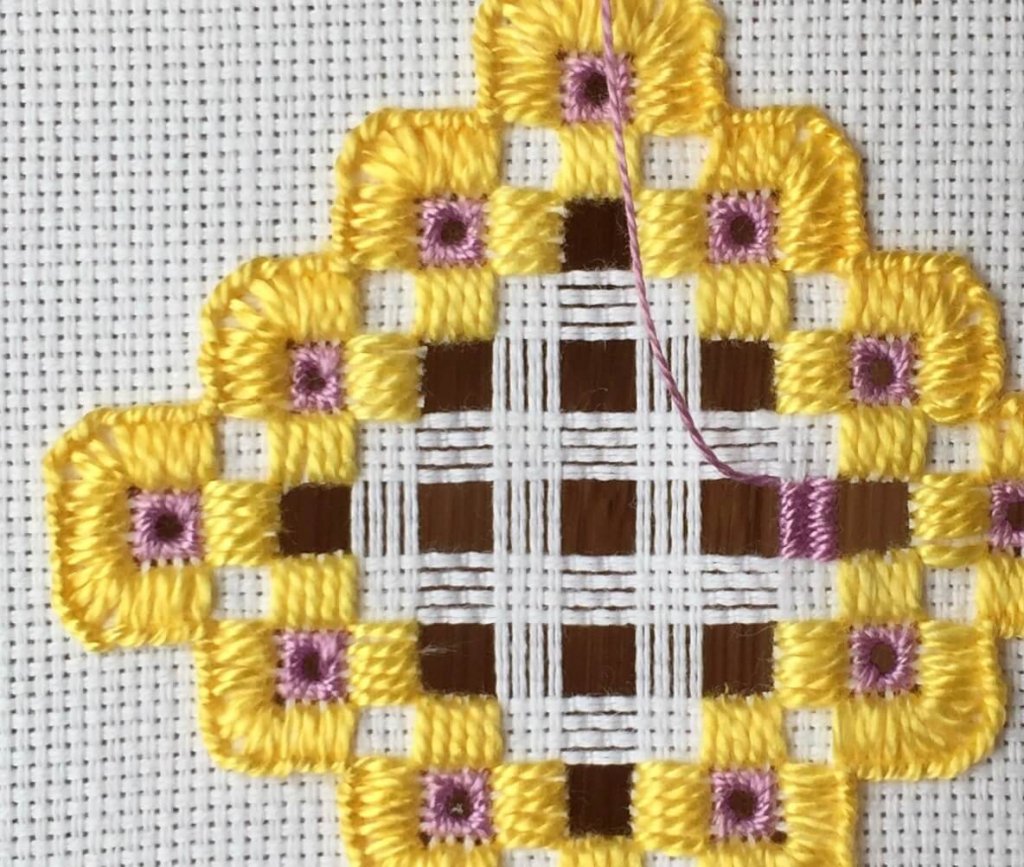 Weave the next set in the same way, and continue along to the next groups.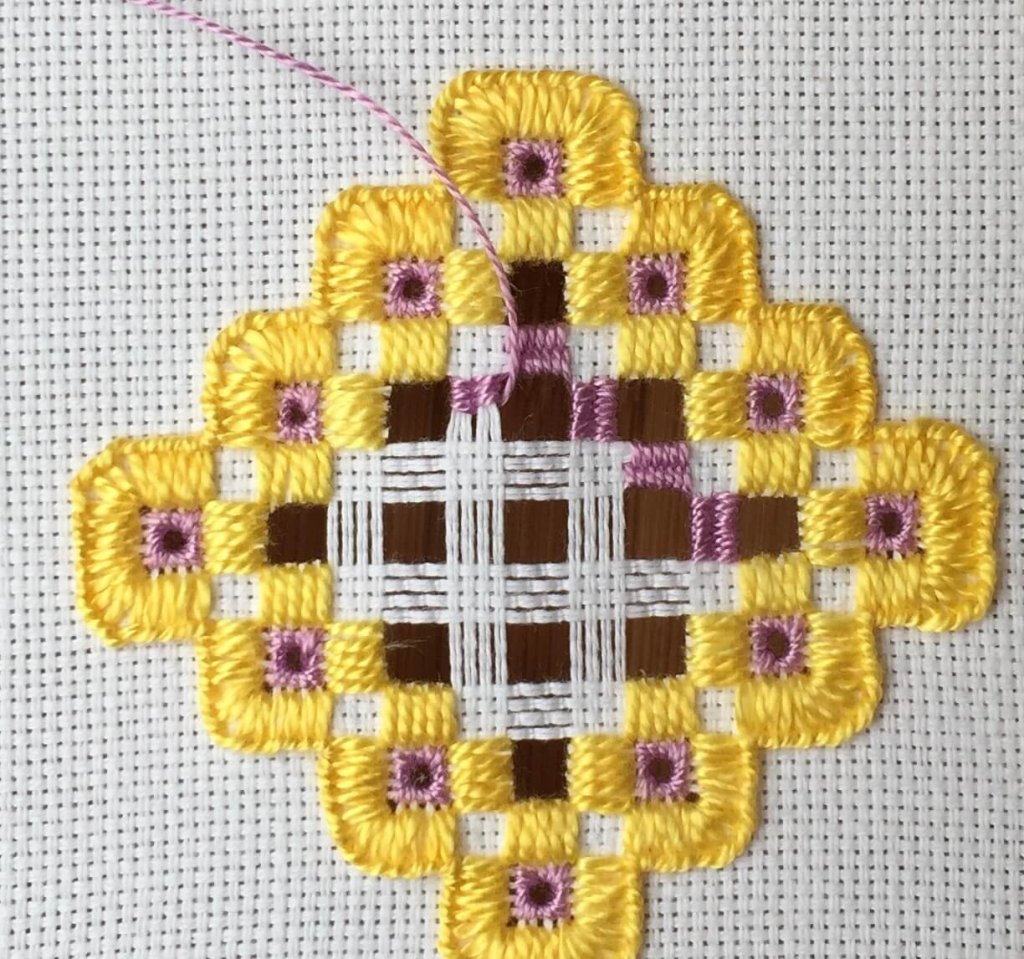 This is how the weaving would be represented on a graph.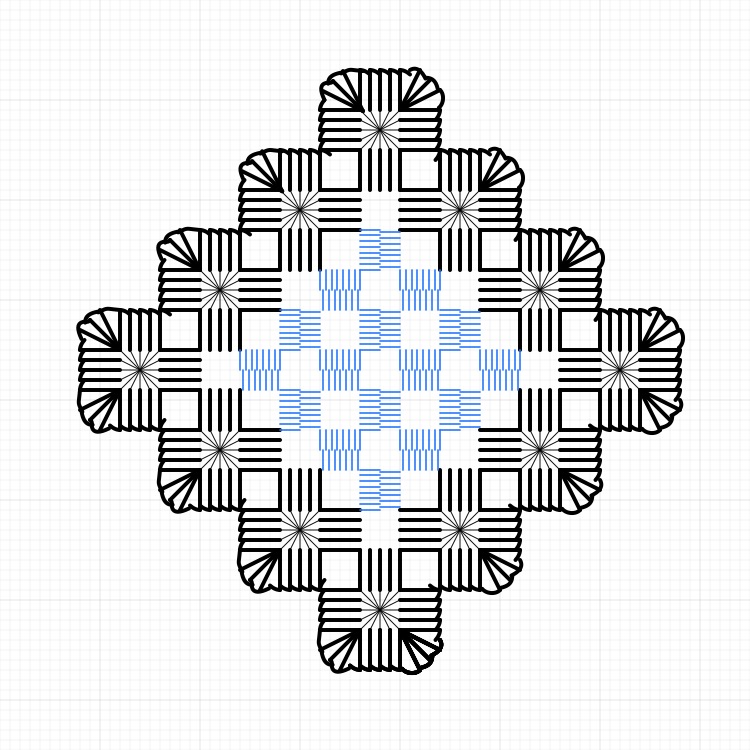 In the very centre square, there is going to be a dove's eye, so when you are weaving the last bar around that square, stop in the middle of the bar.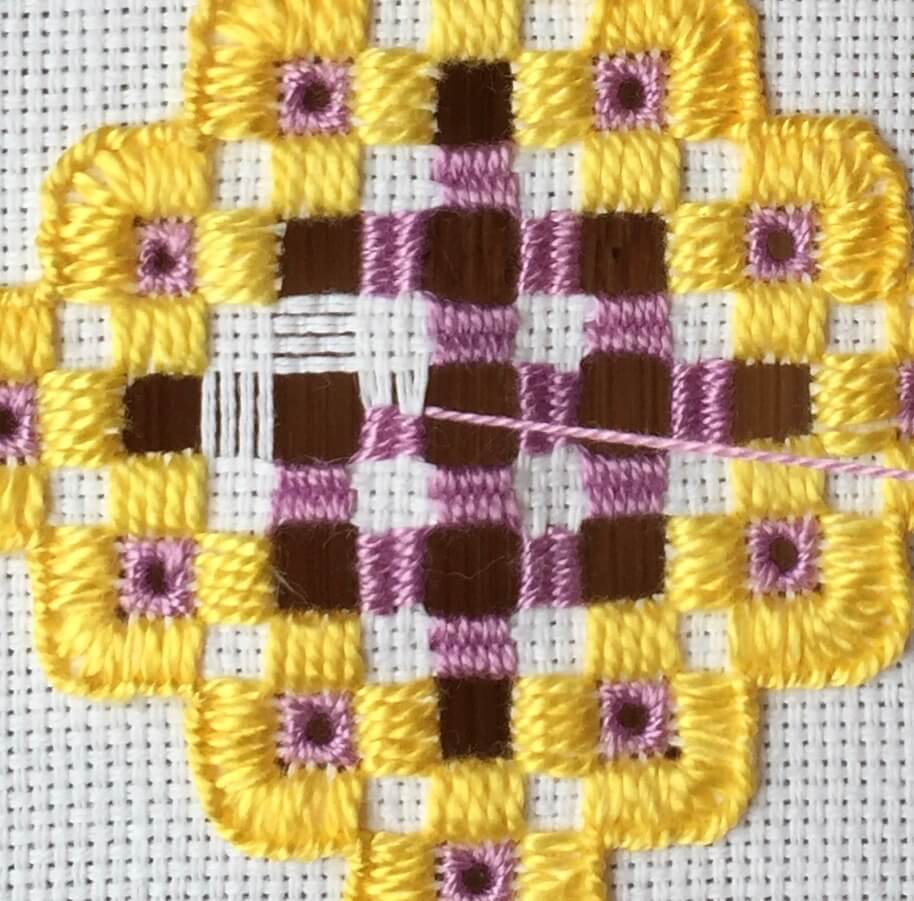 Take a stitch in the middle of the bar directly to the right, being sure to catch the thread underneath the needle.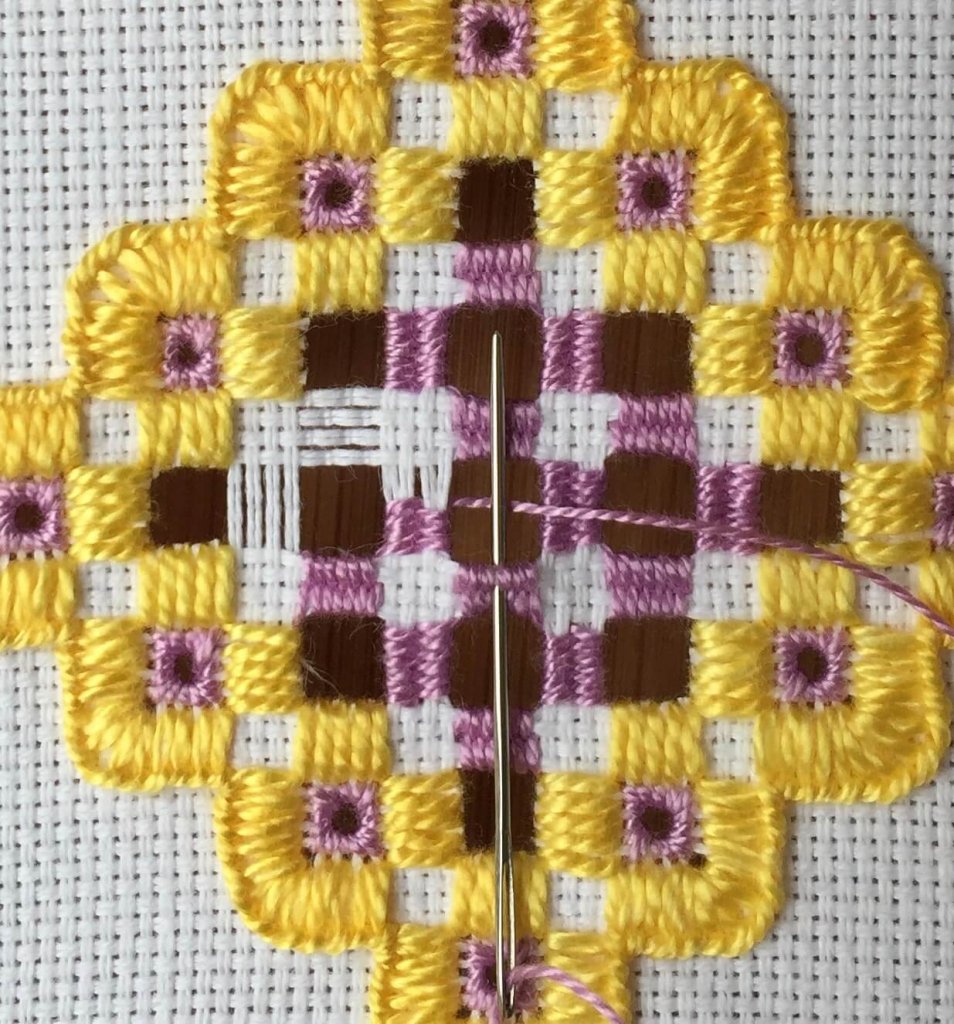 Moving to the right again, take another stitch in the middle of the bar.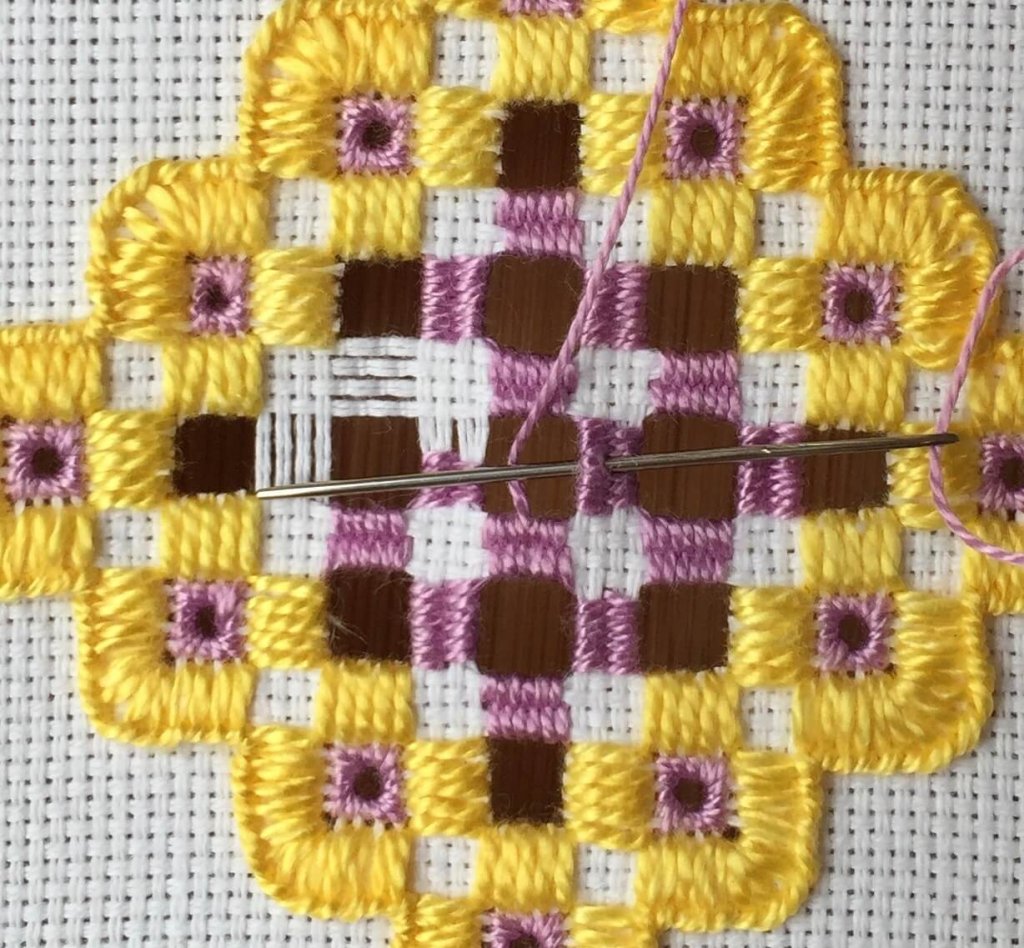 Repeat in the third bar.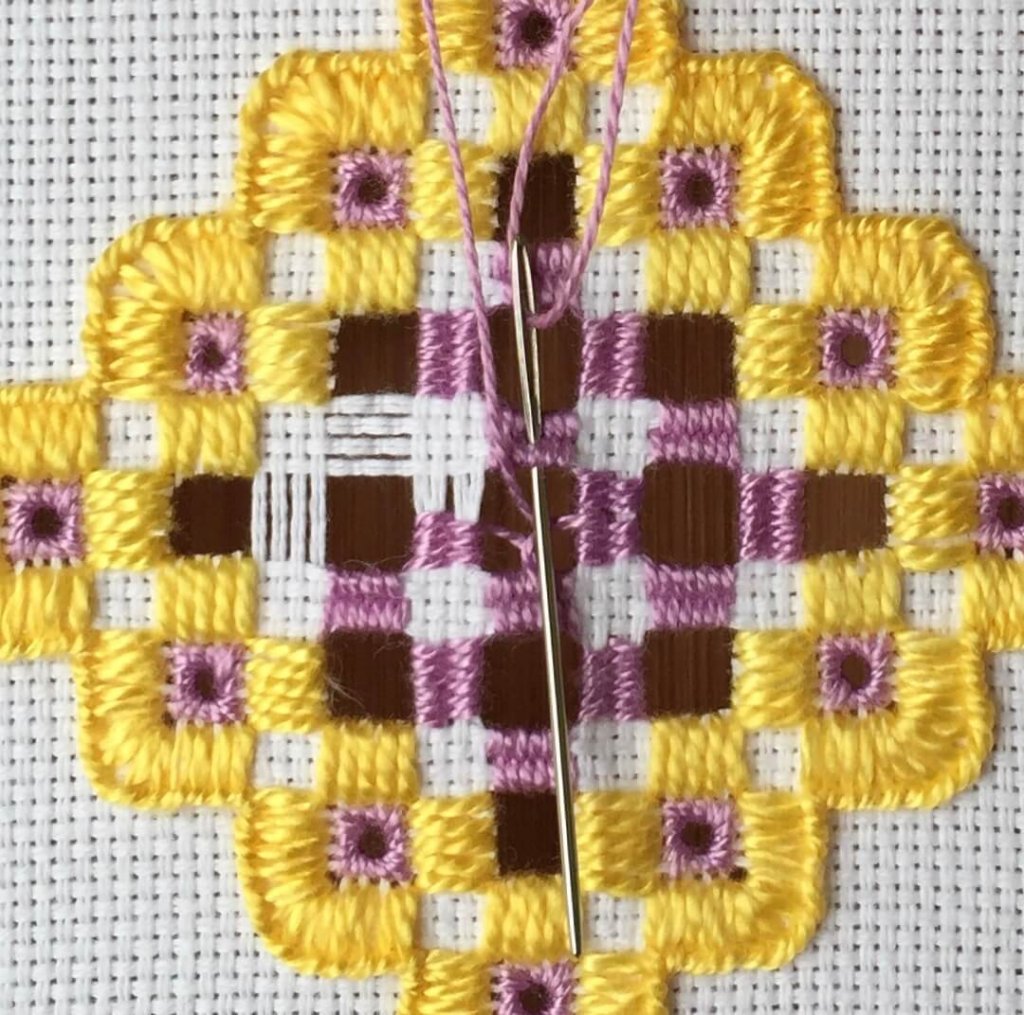 Coming back to the bar where it started, just slide the needle underneath the thread to catch it.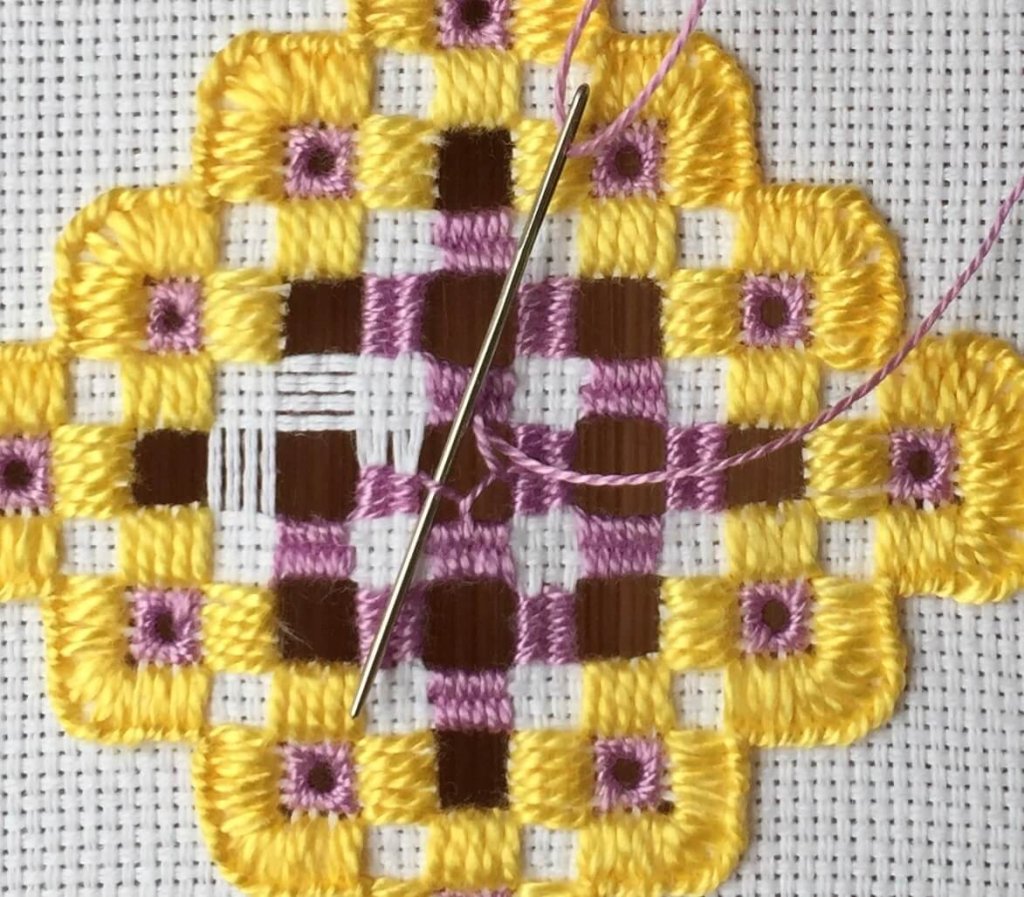 Then continue on with weaving that bar and the rest of the bars.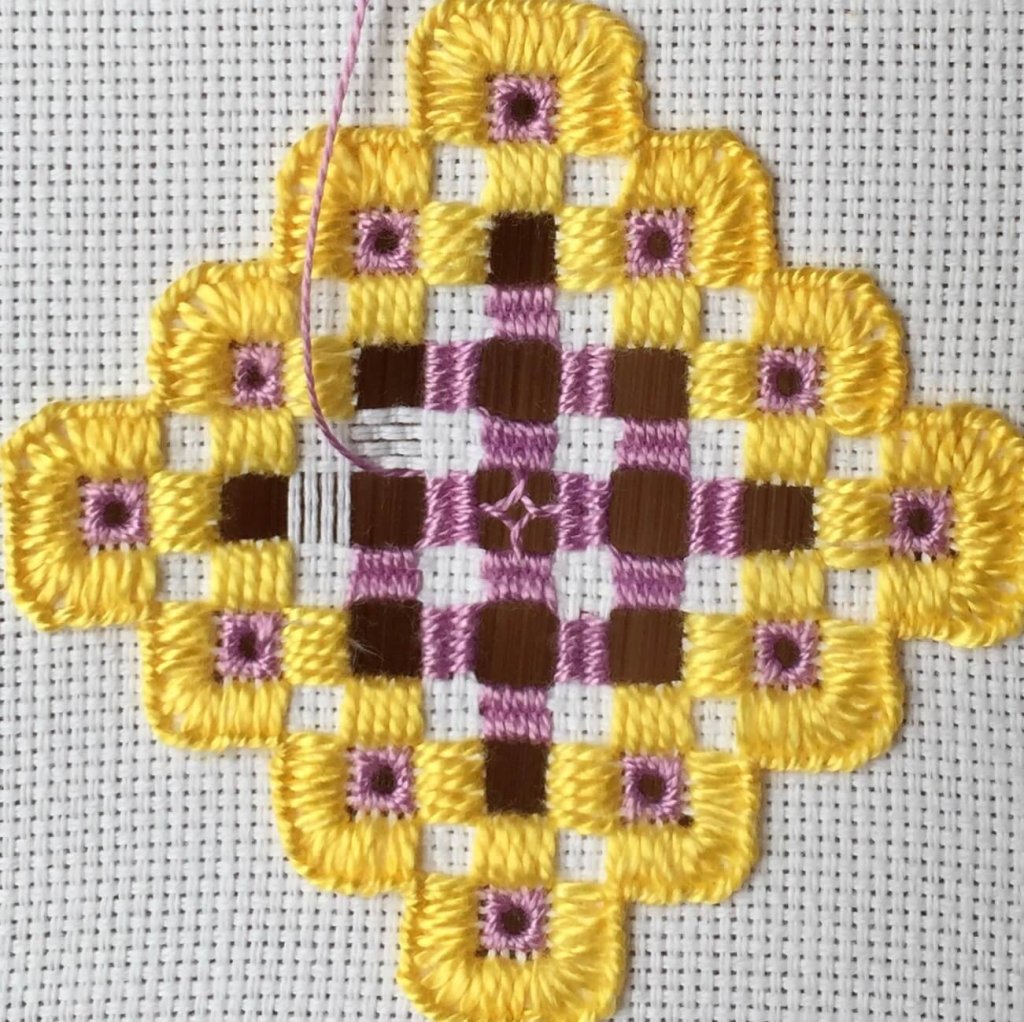 This is how a Dove's Eye would be marked on a chart.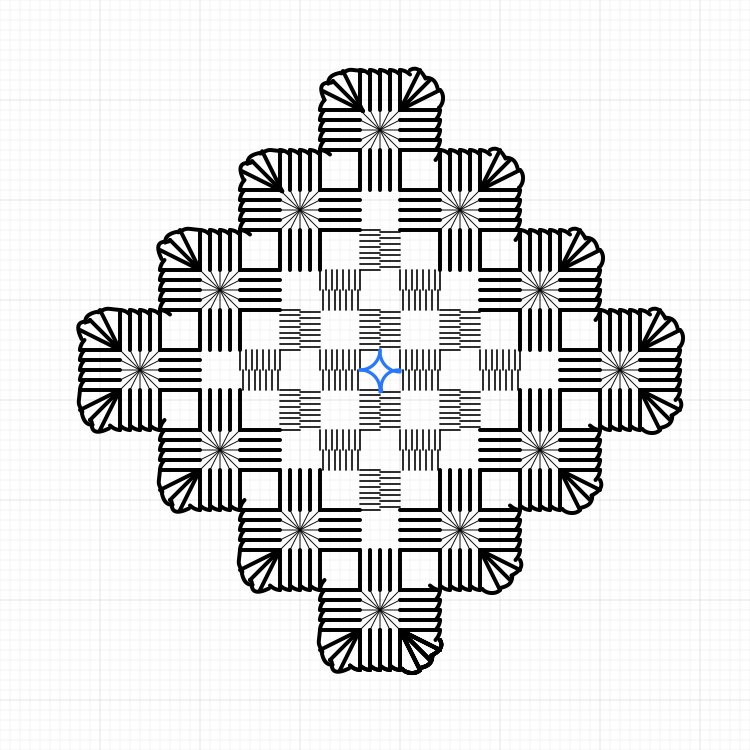 Now the embroidery is finished, so you have many options.  You can make it into a pincushion or pillow, frame the piece, or (because of the blanket stitches) you can cut the piece out to stand alone.  Carefully trim the fabric close to the blanket stitches, but be careful not to cut the stitches themselves.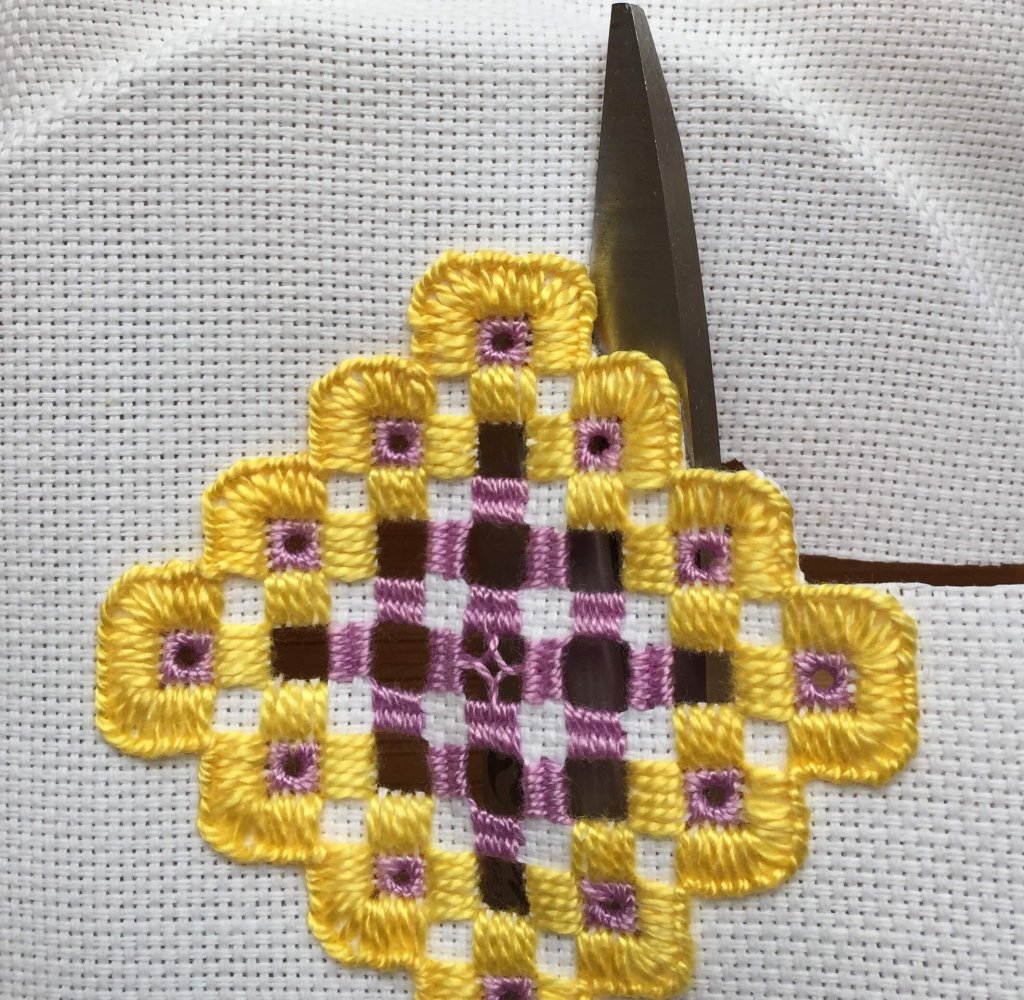 There you have it!  Add a thread to hang it and it will make a nice Christmas decoration or window hanger.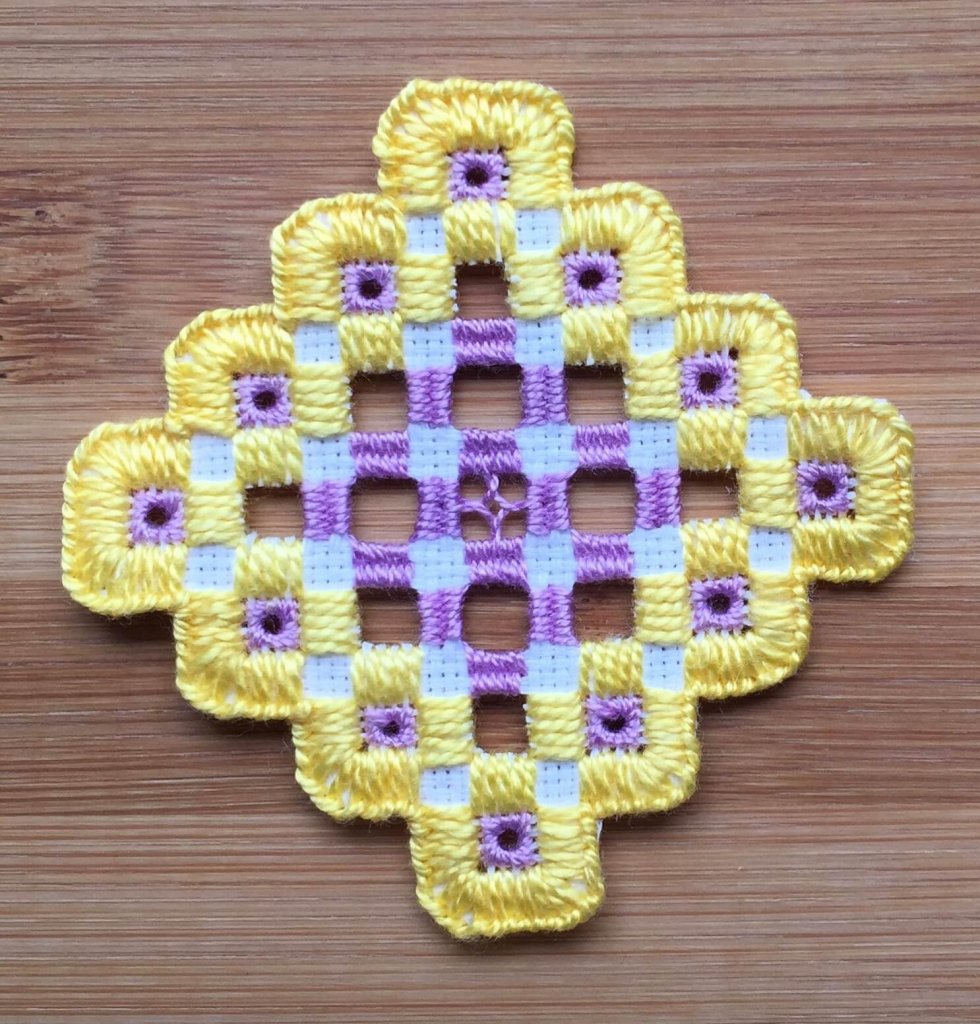 Don't be too OCD, but Hardanger should be neat on the back, especially if you are going to have it hanging up.  Even if you are making a pillow where the back won't be visible, any loose threads might be visible because of the open work.  Keep this in mind as you are stitching, and weave threads under the Kloster blocks to carry them from one place to another.  For the woven bars, begin and end the threads at the Kloster blocks.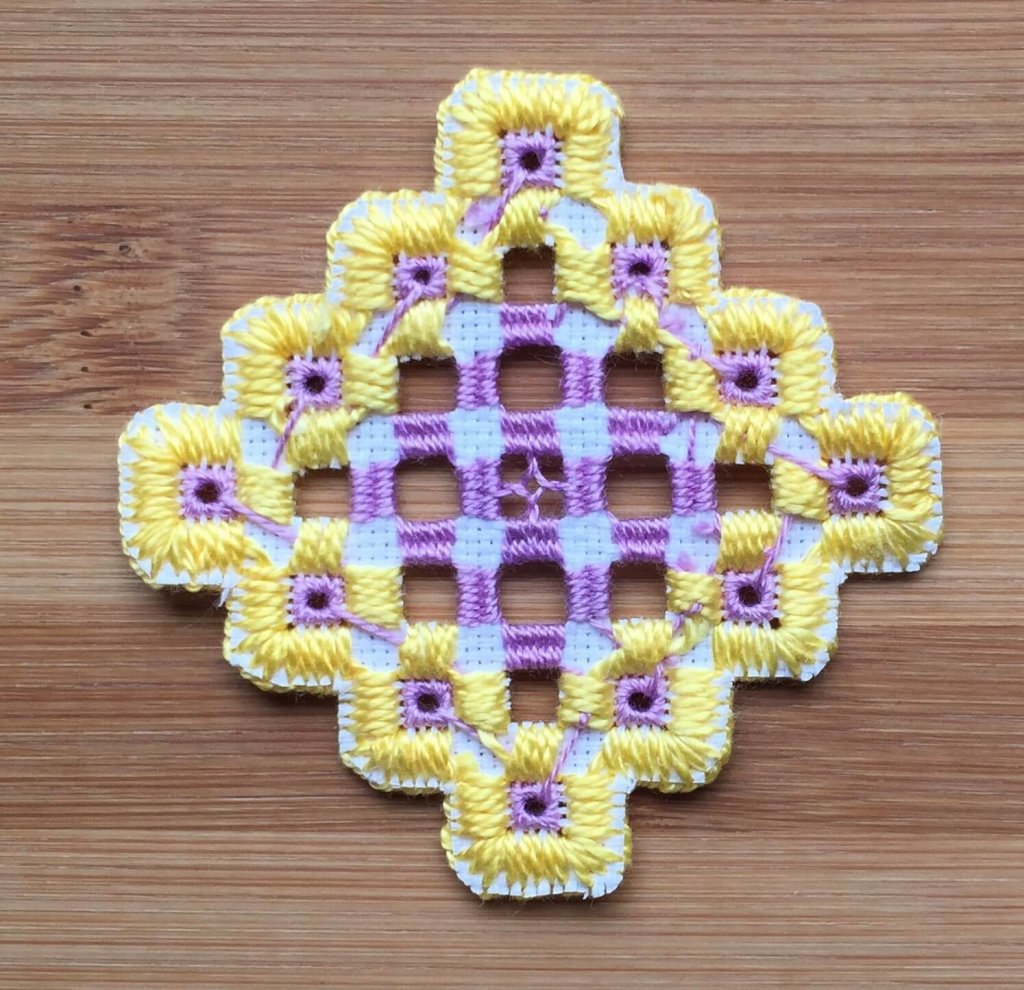 You're done!
If you missed the other parts of the tutorial, go back and check them out:
If you like hardanger, be sure to follow my hardanger Pinterest board for more inspiration!