Here's another old UFO that I recently crossed off my list.  It's a table cloth with a border of Huck embroidery, or Huck weaving.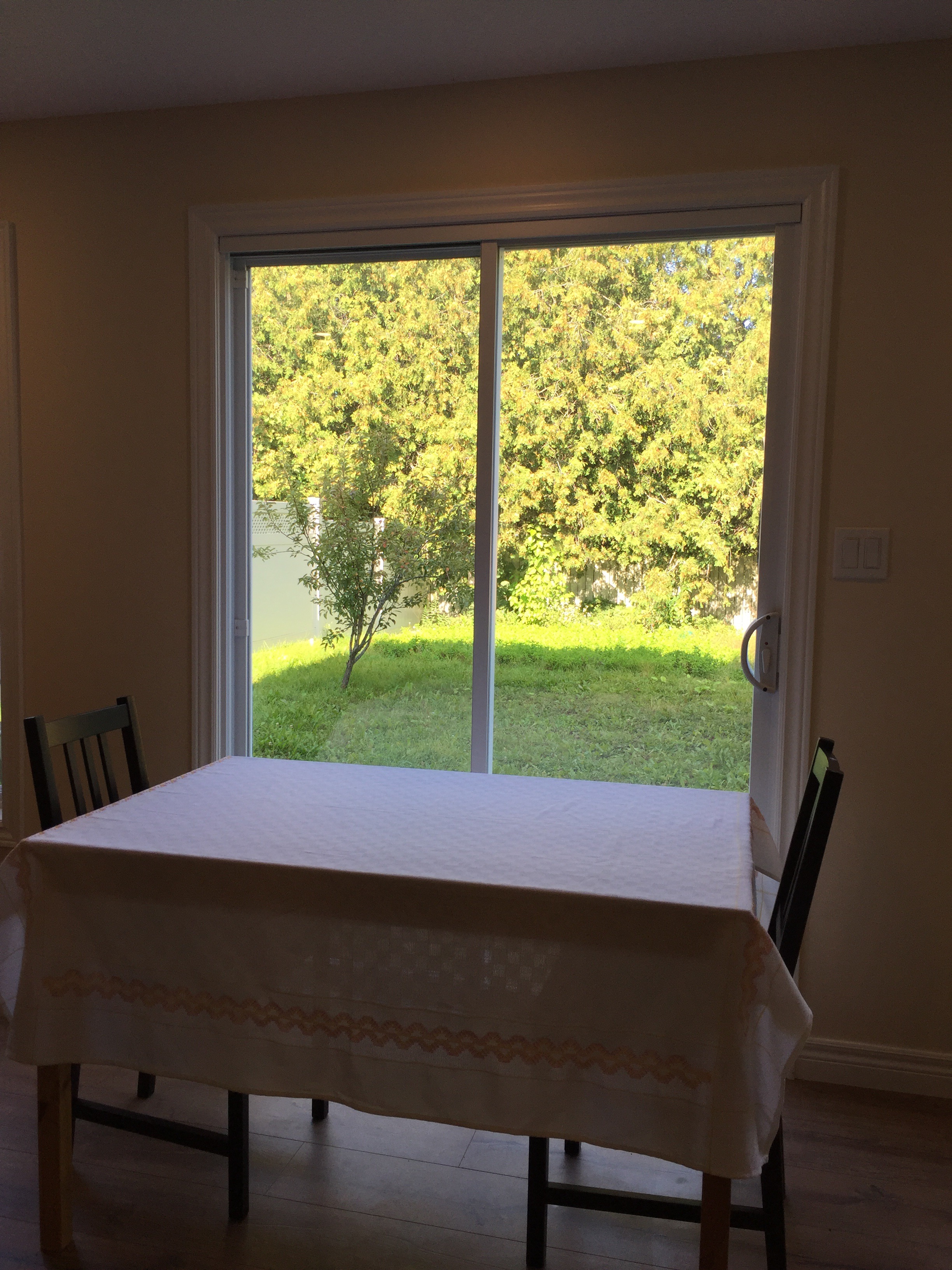 This was a hand work project that I worked on this summer.  I took it on vacation and was even able to do a bit in the car as we were driving.  This is unusual, since I can't do much in the car.  I think I could because it was easy to look away and back and it's a pretty simple motion.  It doesn't require intense concentration.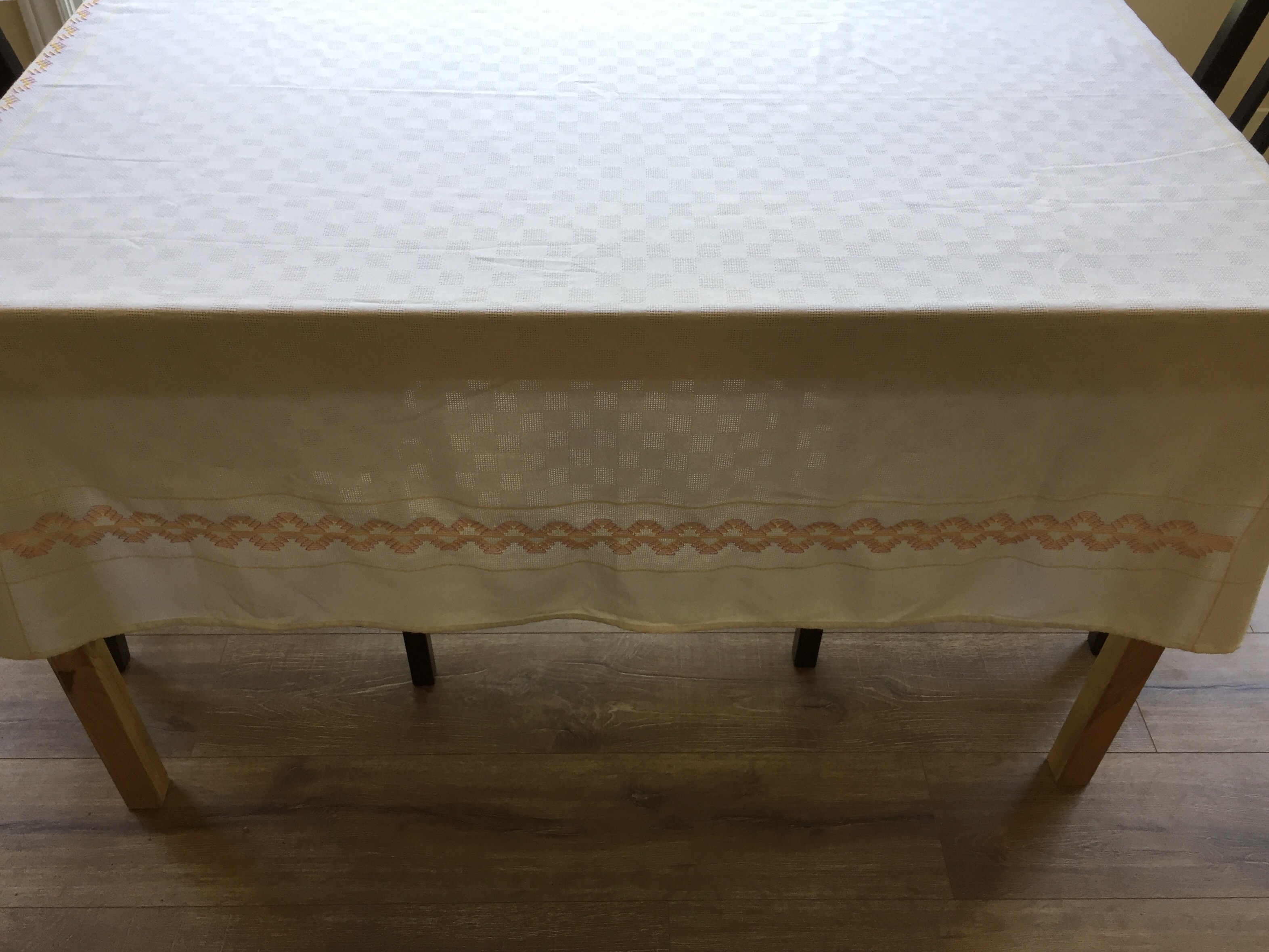 The border goes around all four sides of the table cloth.  It could also be used for cross stitch, but (no offence to cross stitch) I would never do that myself.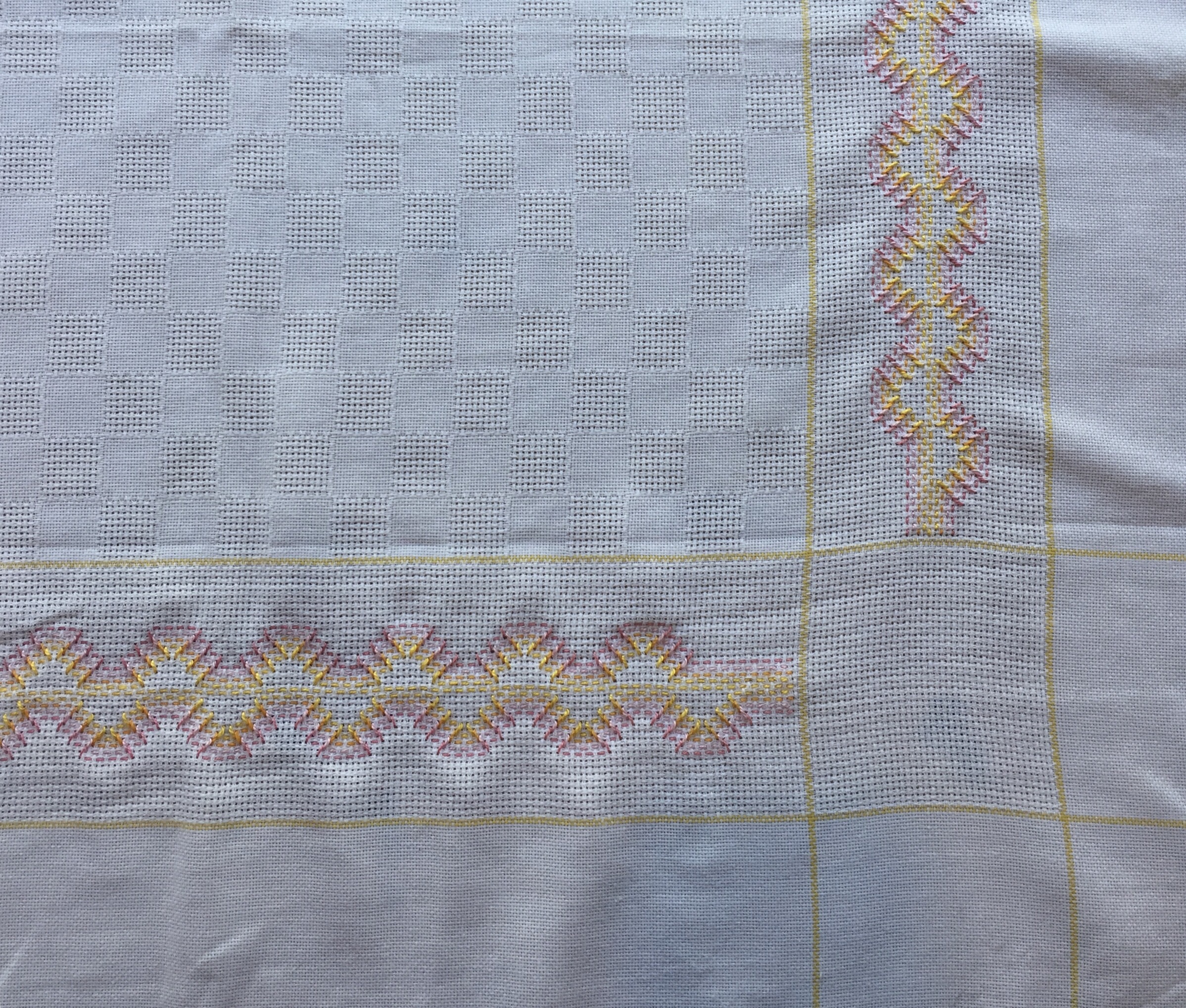 Because it was a UFO, I did not want to buy anything new to do it, I just wanted to use what I had.  The first yellow row was started, but the rest wasn't.  I looked through the Perle cotton that I had and found a combination that I liked.  They are actually different weights, but I don't think it makes a big difference.  The orange and dark pink are a size 8 and the yellow and light pink are size 5.  It looks fine to me.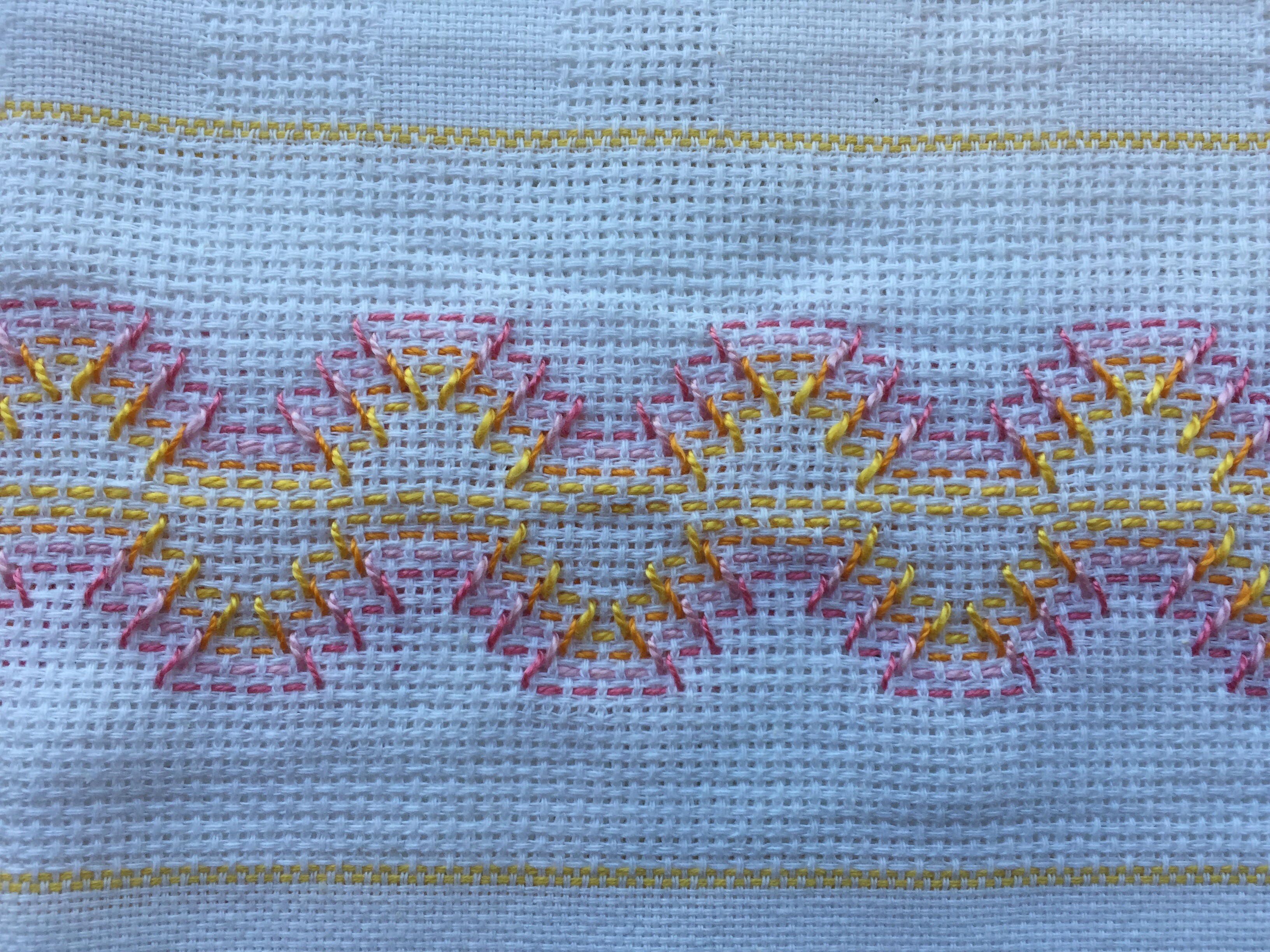 It feels great to cross another old UFO off my list.