Fancy Forest is a beautiful pattern by Elizabeth Hartman.  I have followed her for a long time, but this is the first pattern of hers that I have made.  When I got the pattern, I wasn't sure how it went together.  Would it be templates?  paper piecing?  How difficult would the cutting and matching be?
Simple Construction
It turned out to be surprisingly straightforward.  The only cutting is rectangles and squares.  Angles are made by marking a diagonal line, sewing it and then trimming the seam allowance.  There are a lot of steps, but even a confident beginner could be successful with this technique, as long as she takes her time, reads the instructions carefully, and double checks every step.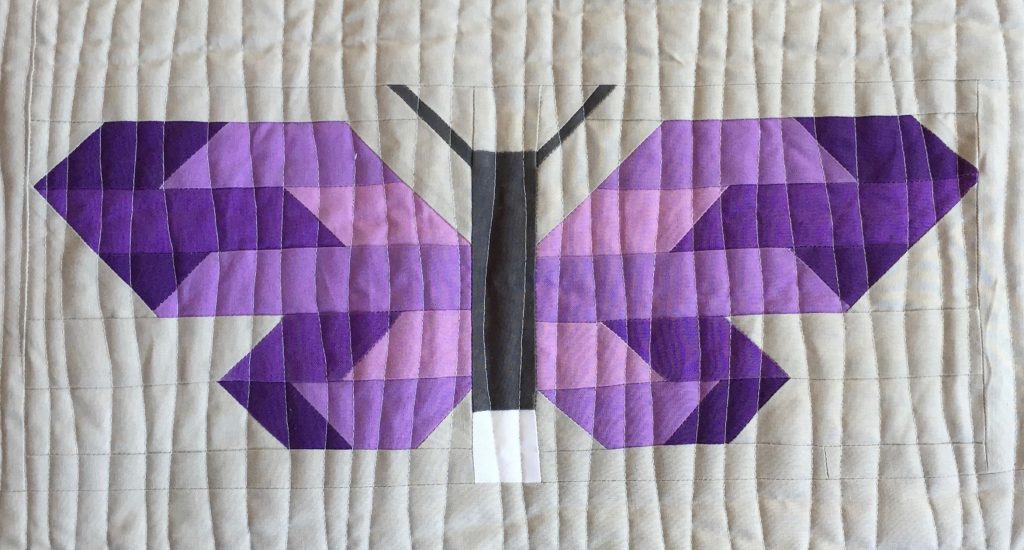 Constantly refer to the pattern
This pattern does not lend itself to chain piecing.  Even if you are doing multiple blocks of the same pattern, you will still have to keep double checking the alignment of the pieces to make sure the colours are in the right place.  The firefly block, for example, has many diagonal seams.  I had to refer to the book constantly to make sure they went in the right direction.
With traditional block patterns, I have a tendency to read the pattern once, make a sample block, and then I can go on and make a bunch more without going back to the pattern very much.  That could not be done with this pattern.  I'm sure if I was making an entire quilt with one animal block, it would get easier to remember, but with complicated pieces like the firefly and the owl, I would still need directions.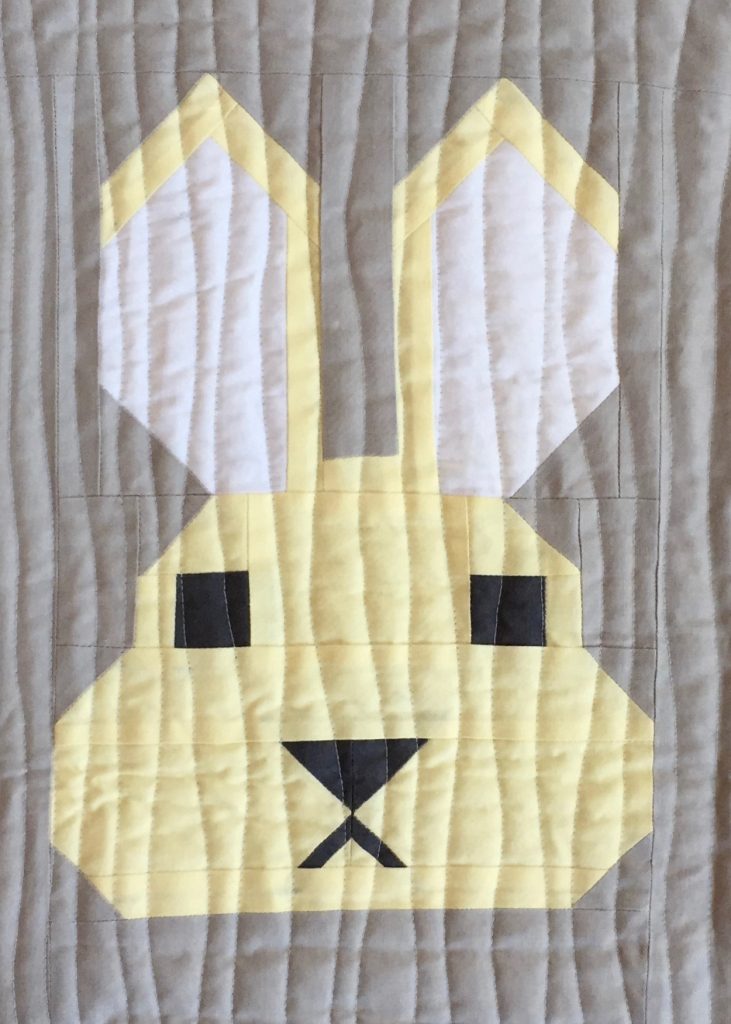 Exact seam allowances
You do need to have an exact 1/4″ seam and very accurate cutting to get everything to line up.  I saw one group online doing a sew-along of this pattern, and they cut everything larger and then trimmed it to size after each seam.  This would take away some of the stress and help with accuracy, especially with beginners.  In my opinion, it would be better to practice and learn accuracy with cutting and sewing than to always have to rely on work-arounds.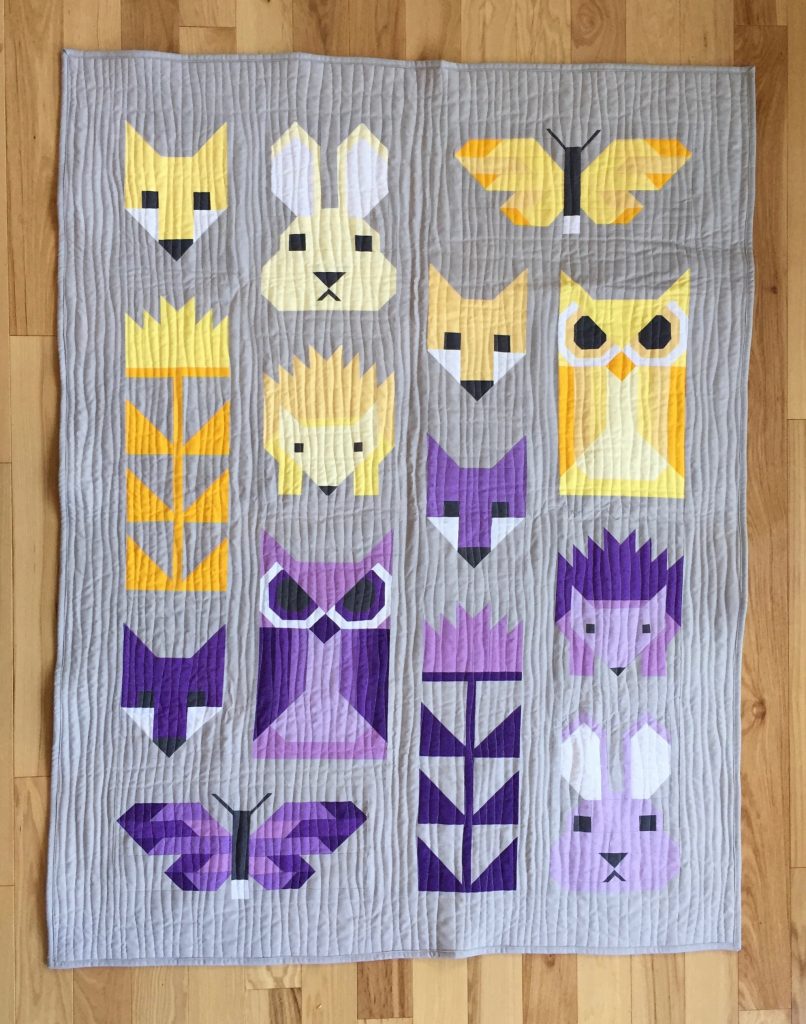 Cost
The pattern is more expensive than most patterns that I buy, but it is a 24 page book in full colour.  It would be very difficult to follow the pattern if it was in black and white, since there are so many shades of colour.  It includes instructions for two different sized quilts.
Instructions are not included for pillows or quilts with only one animal block, but these could be figured out without a whole lot of calculations.  If you think of it as not one quilt pattern, but a book of blocks that could be used for a lot of different projects, the price is reasonable.
It would take a lot of calculating to re-size the blocks, but if you are good at basic arithmetic, it could be done.  There are other patterns available with different sizes of the hedgehog and fox blocks, so it would definitely be easier to buy these.
Summary
I do NOT recommend this pattern if:
you want to whip up a quilt in an afternoon
you want an easy pattern that doesn't require much thinking
you want a pattern that is forgiving with slightly-off cutting and seam allowances
you want to make it larger or smaller
I DO recommend this pattern if:
you want a pattern with clear, easy to understand directions
you will take the time to check the pattern at each step
you are confident in a 1/4″ seam allowance, or can trim to size
you want a quilt that will turn out beautifully that you will love
This style is not for everyone, but if you like the look of it, and have been nervous about trying one of these patterns, I say "Go for it!"  If you follow the directions one step at a time, you can do it, and it will turn out great.
I do not receive any compensation for this review, and I paid full price for my pattern.