Quarter square triangles are triangles that are made by cutting a square into four on the diagonals. They look similar to half square triangles, but there are some differences in how they go together.
If you've ever struggled with getting everything lined up and straight, then this is the method for you. It's the easiest method in the world and it works perfectly every time.
---
---
Cutting
For this method, you will need four squares of fabric. Each square will become one of the triangles, so you can use two colours or four, whichever you prefer. Traditionally two triangles are light and two are dark.
Cut the fabric squares the same size that you want the quarter square unit to be.
For example, if you want the finished unit to be 4″ square in the quilt, then you want the unit to be 4-1/2″ square to allow for seam allowances. This will mean cut the squares 4-1/2″.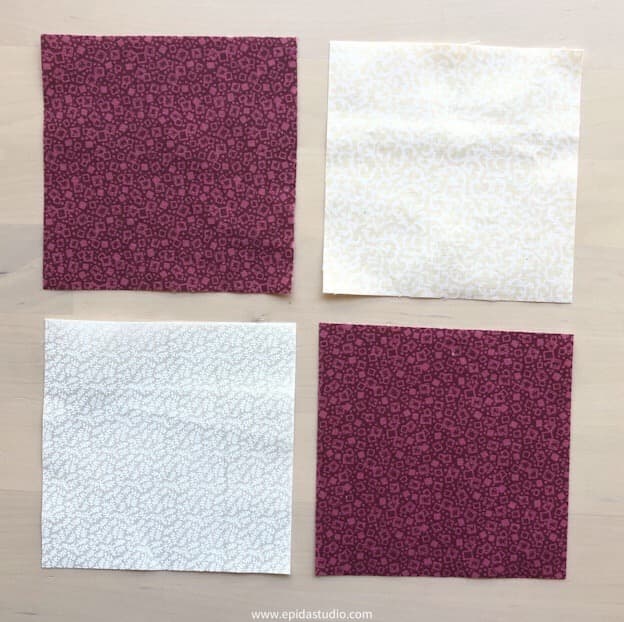 Marking
On the wrong side of the lighter squares, mark a line from corner to corner.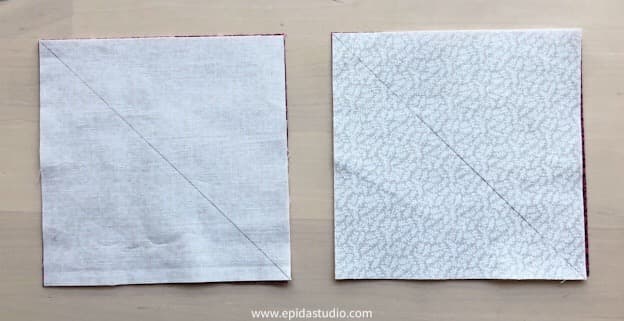 Place two squares right sides together.
Stitching
Stitch the squares together, stitching on the marked line.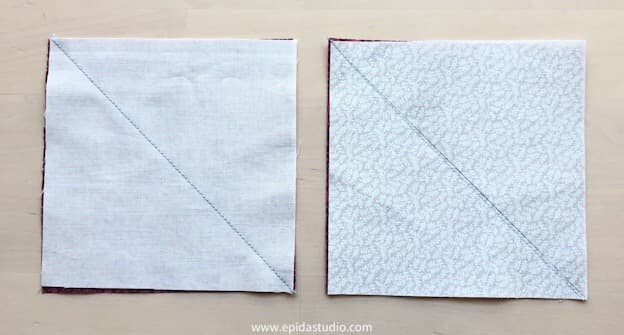 Trimming
Trim 1/4″ away from the stitched line.
The trimmed corner is excess and can be saved for another project.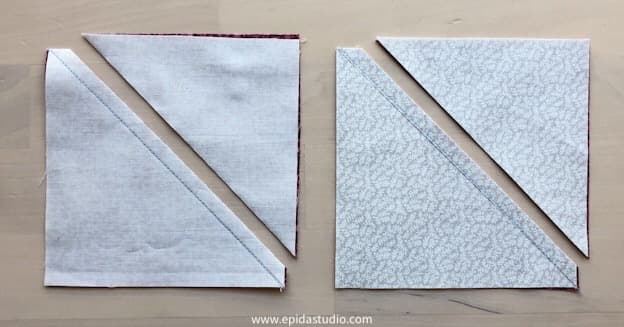 Open and press to the dark side. You now have two half-square triangle units.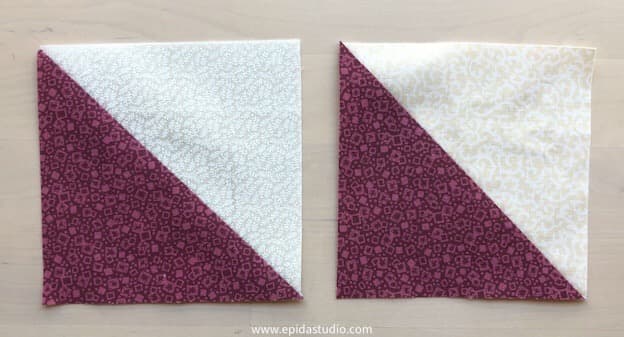 Stitching
Mark one of the HST units on the wrong side corner to corner and place right sides together with the other HST.
Be sure that the dark side is touching the light side.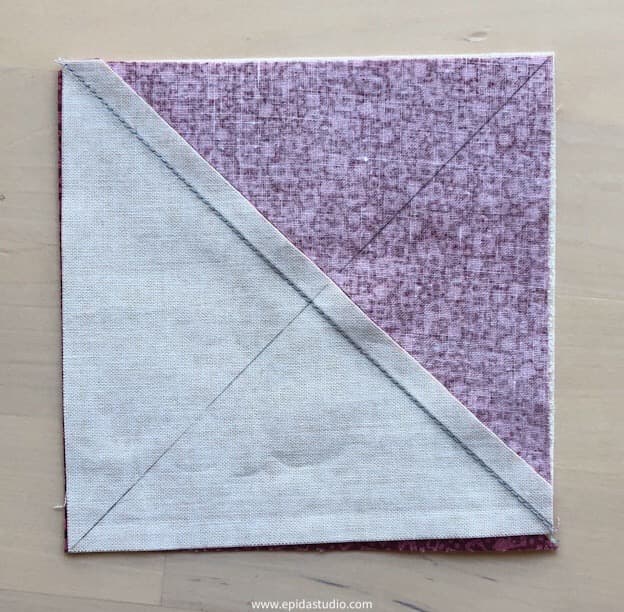 Stitch directly on the marked line.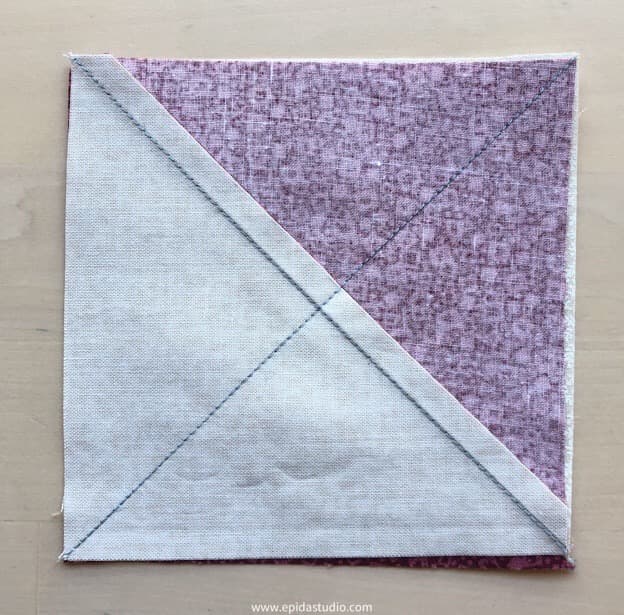 Trimming
Trim 1/4″ away from the stitching line. This corner is also excess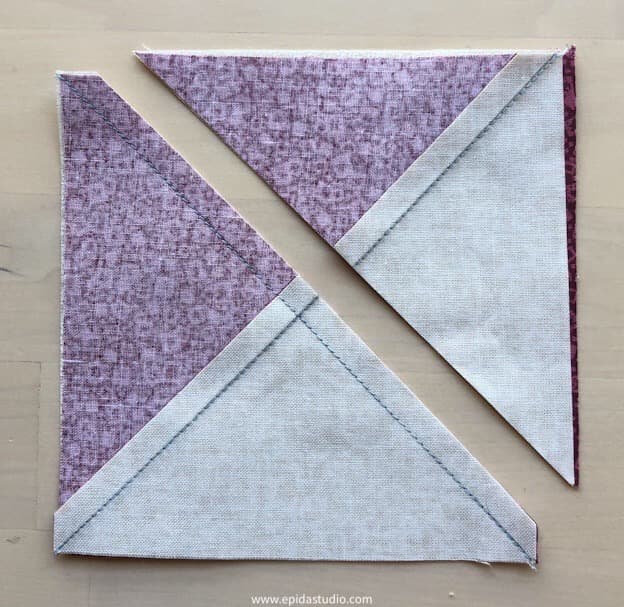 Open and press.
You're done!
It's a perfect quarter square triangle unit.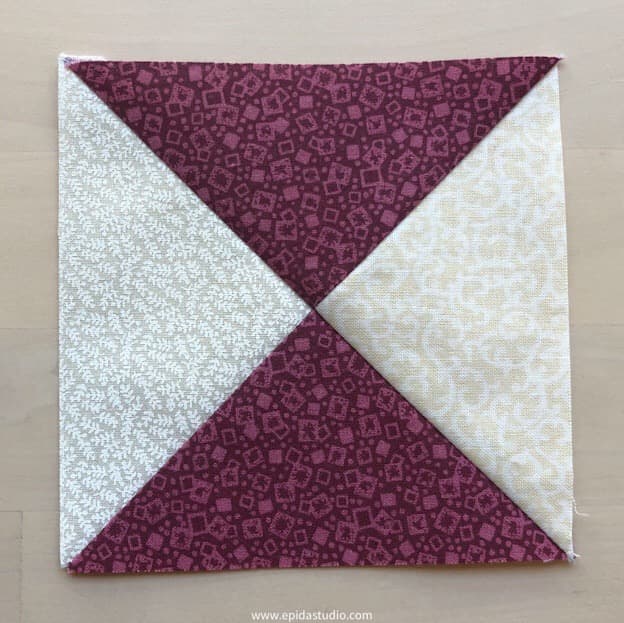 What's Good
easy math
simple
no squaring up
perfect result
What's not Good
only makes one at a time
fabric waste
When to use this method
when making really small squares
if you struggle with math
if you need an odd size
when you're in a hurry
if you only need one
Rating: 3 out of 5
This method is fine if you are just doing a couple of QST units, but if you were making a whole quilt full of them, it would be time consuming and wasteful.
---
---