This quilt block is great for using up scraps. There is no stress to have everything line up and look perfect, so it's as fun to do as it is to look at!
Directions are given for three different finished sizes – 6″, 8″ and 10″. The size differences are indicated like this: 6″ [8″, 10″].
Fabric requirements
four 2-1/2″ [3″, 3-1/2″] squares background fabric
four 3″ [4″, 5″] squares background fabric
one 2-1/2″ [3-1/2″, 4-1/2″] square for centre of star
four 3″ [3-1/2″, 4″] squares, cut on diagonal for points of star*
*cuts don't have to be perfect, rough cuts are fine and any triangles close in size from other projects can also be used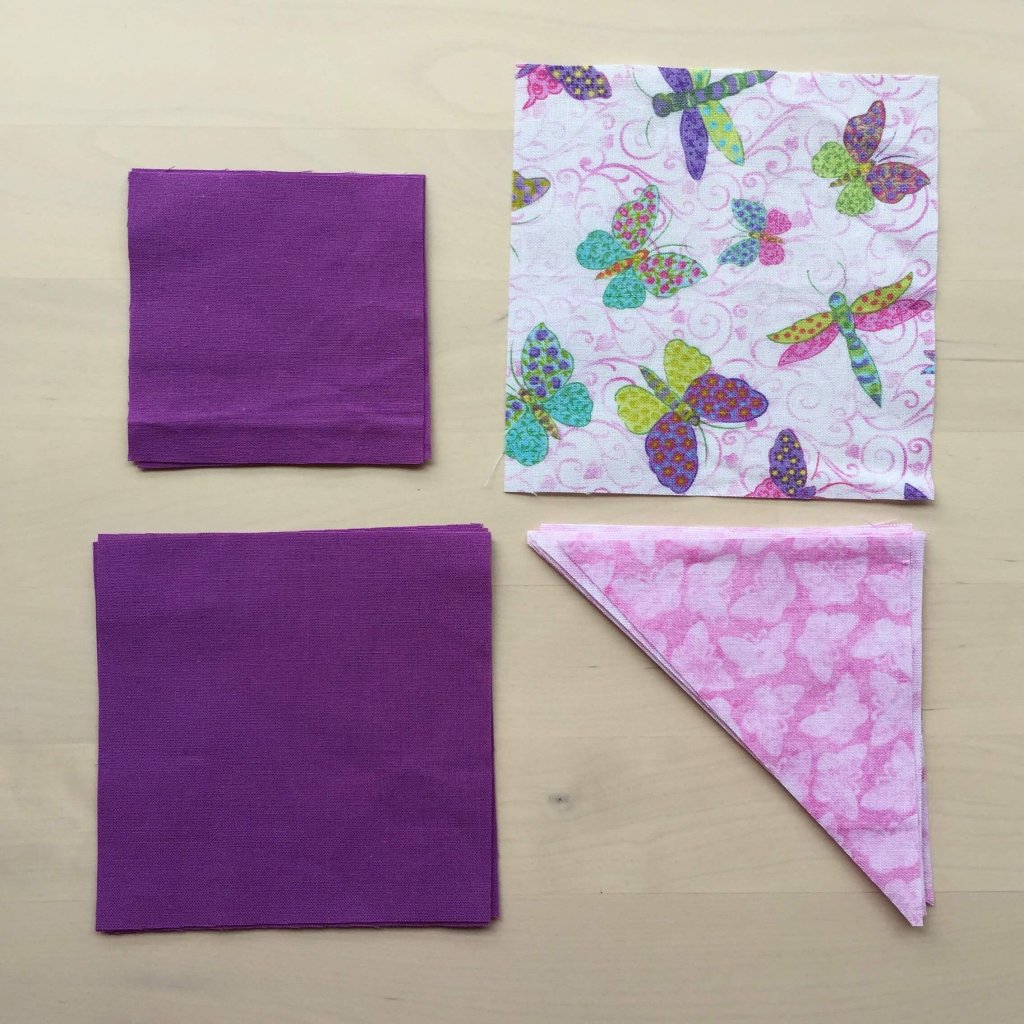 Take one of the triangles and lay it on one of the larger background squares over the corner on an angle.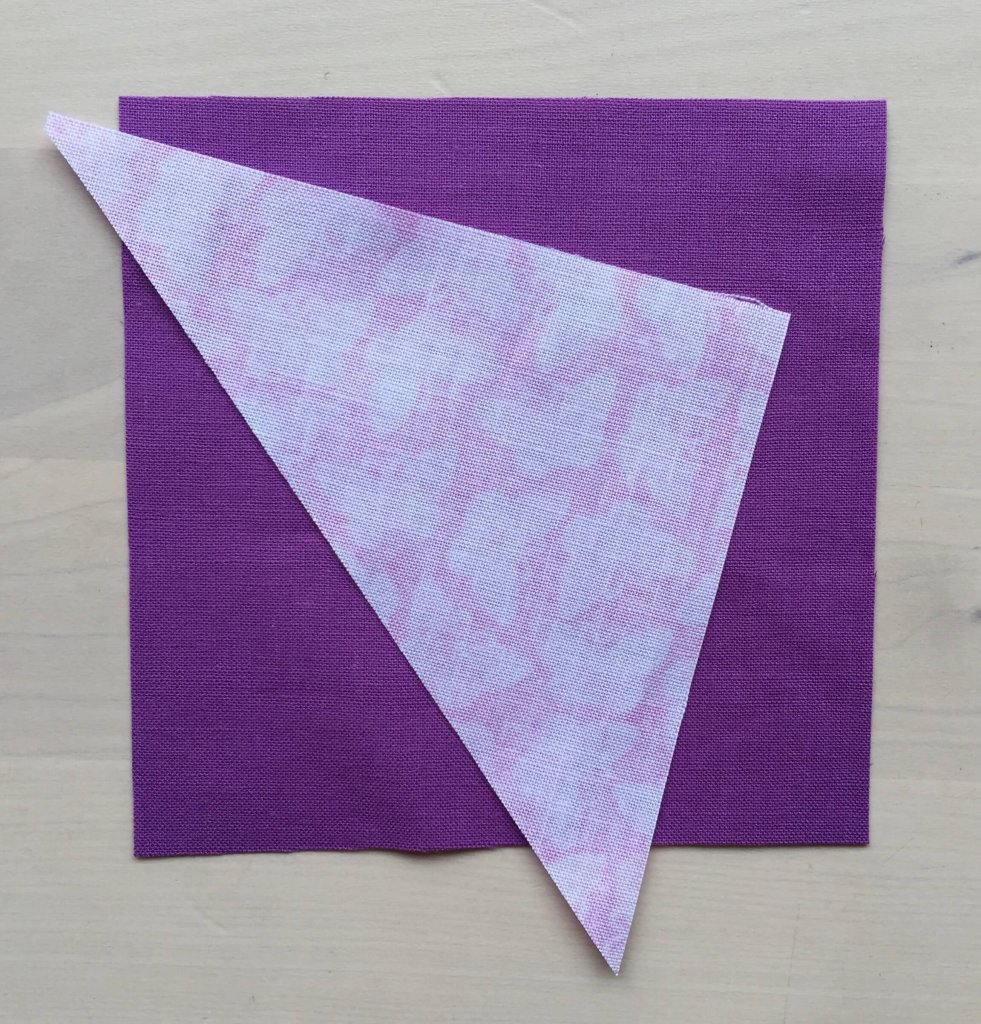 Sew a 1/4″ from the edge of the triangle. Repeat with the other three large background squares. They don't have to be the same angle. In fact, making them different adds to the character of the star.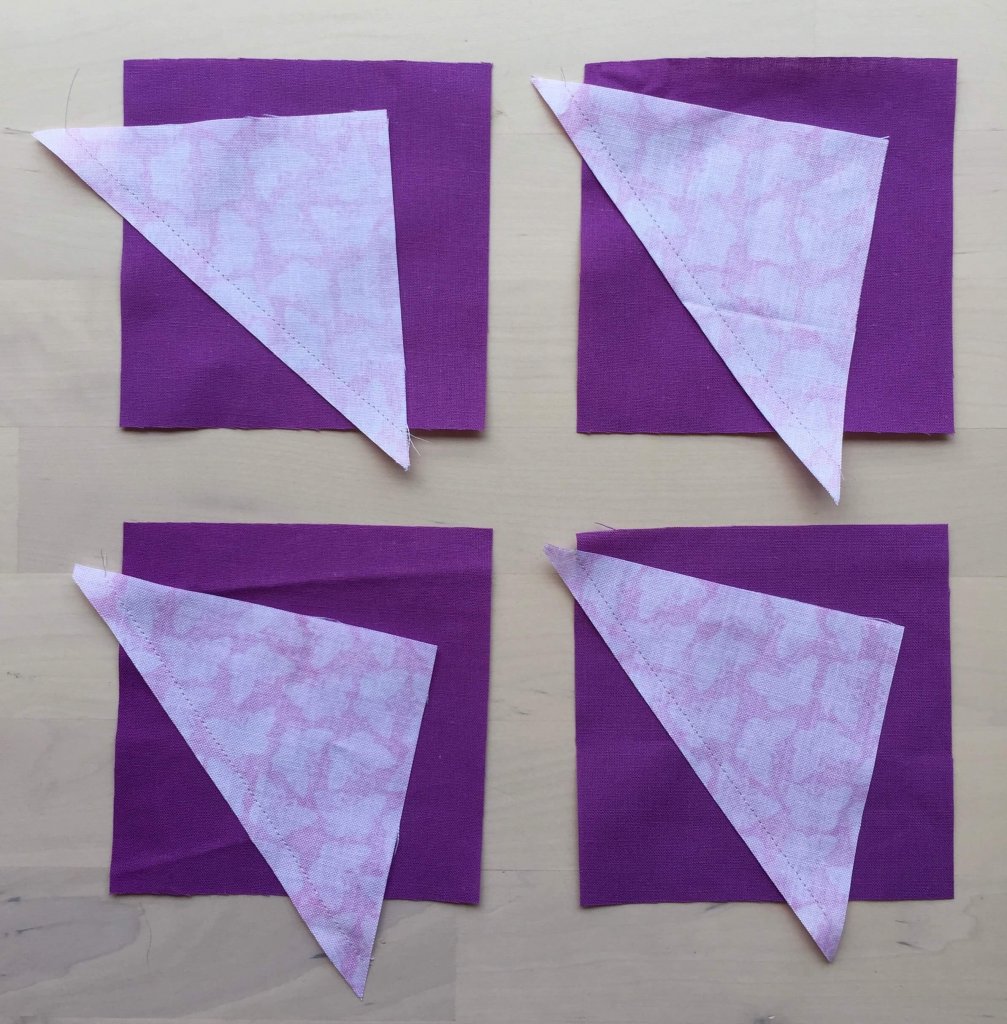 Trim the background fabric, and press the triangle over.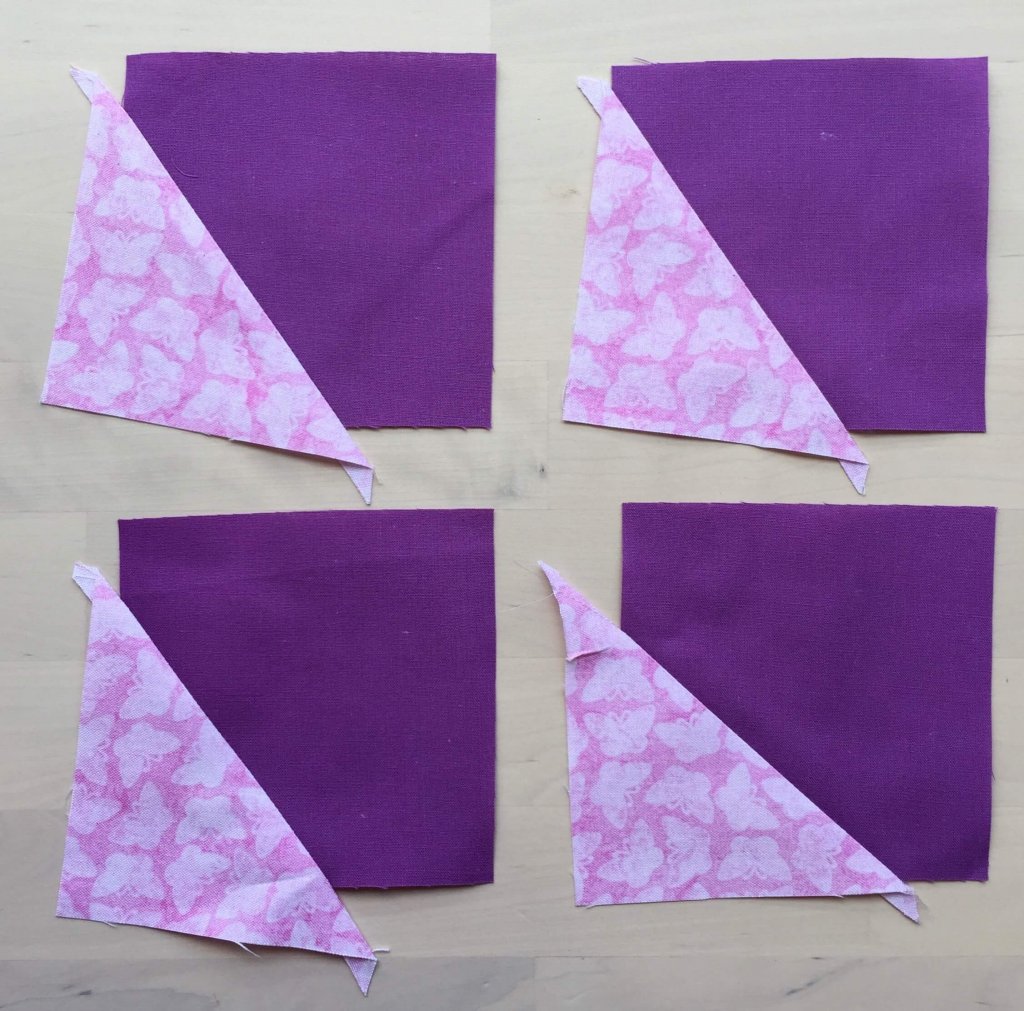 Repeat with another triangle on the other corner of the background square. Make sure it is a corner beside the first triangle, not across from it, but it doesn't matter which side.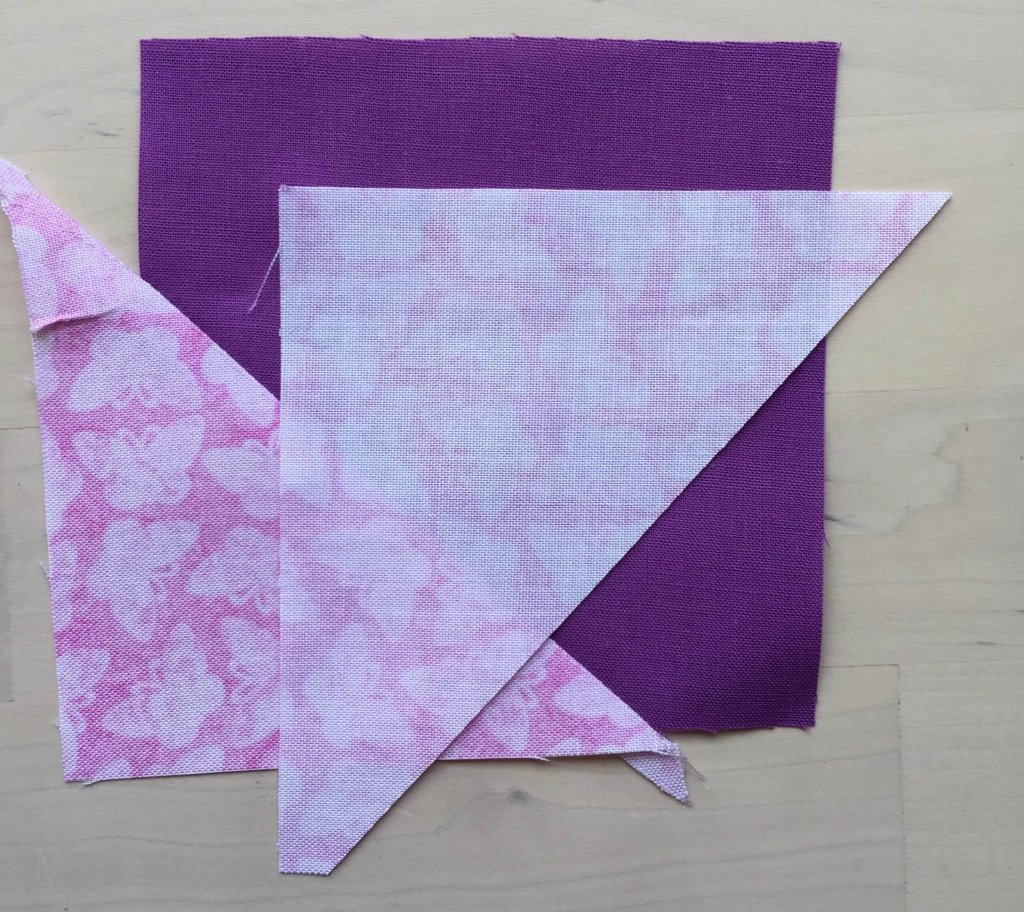 Sew with a 1/4″ seam. Repeat with the other three background squares.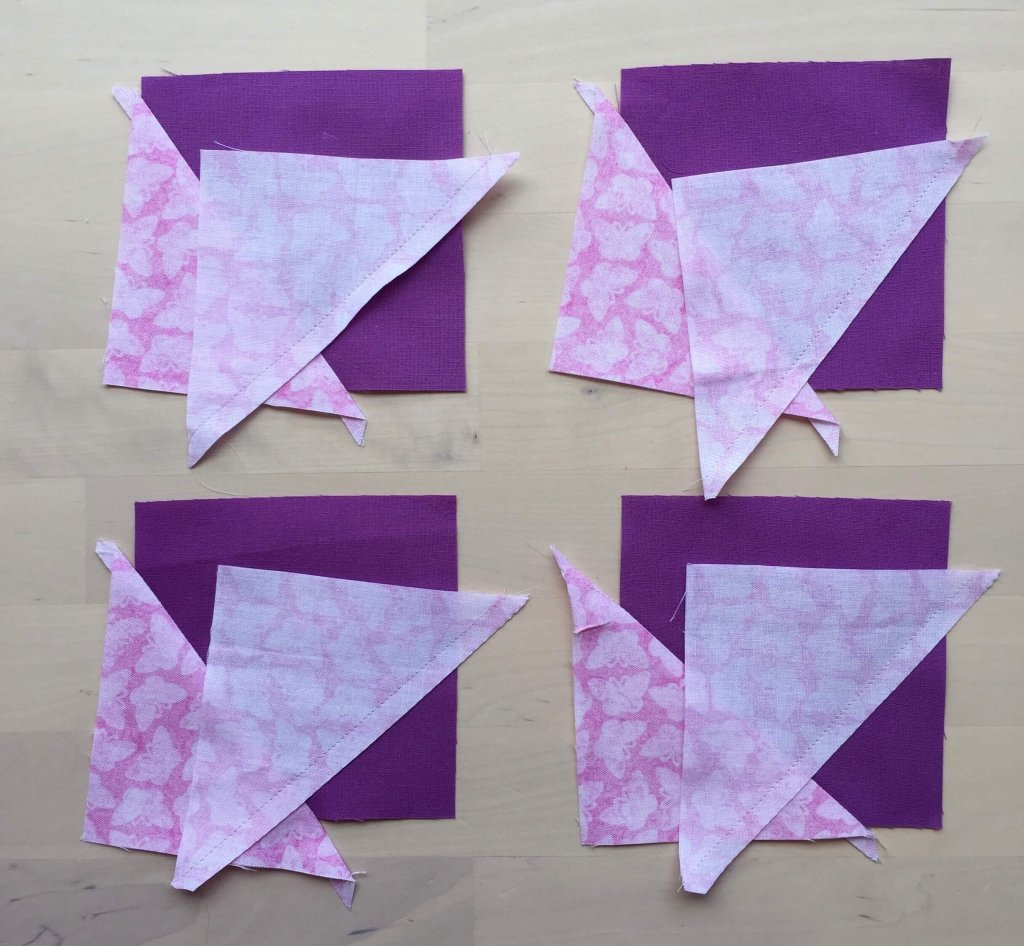 Trim and press.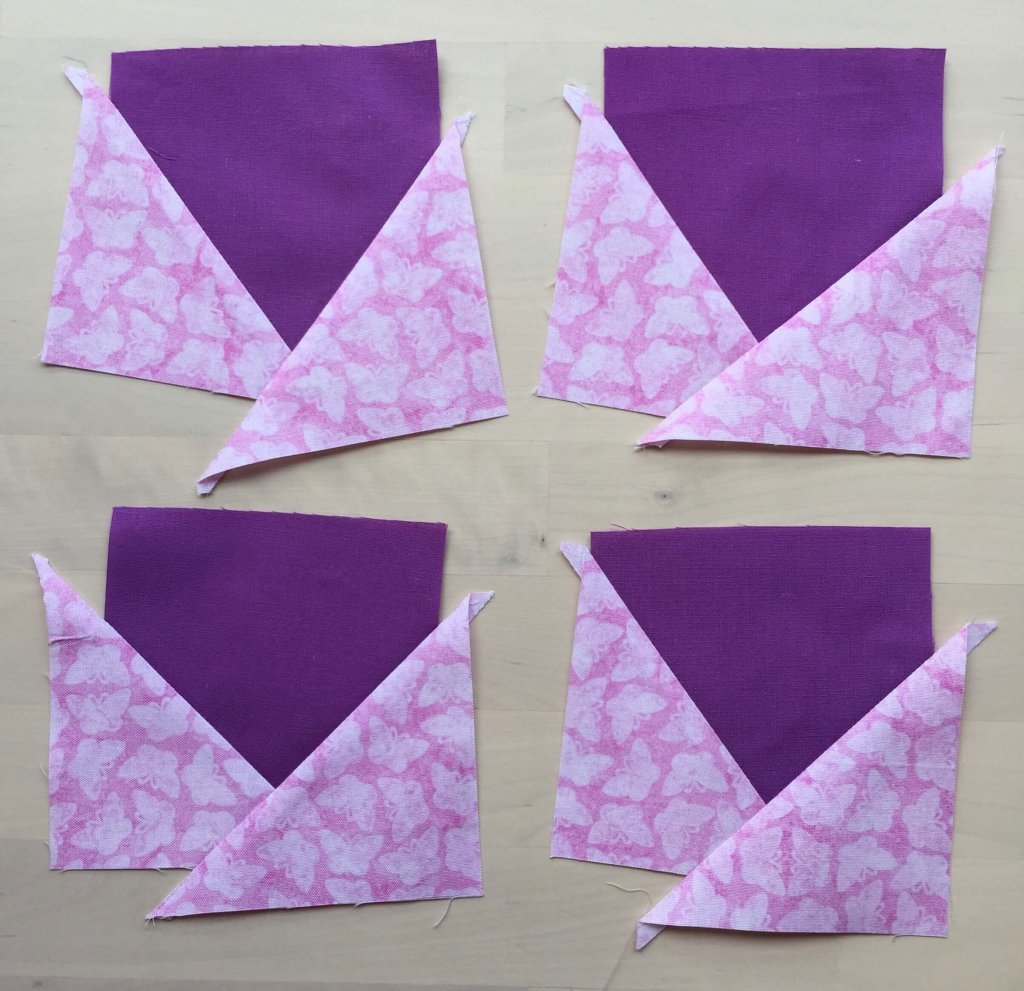 Trim the pieces to 2-1/2″ square [3-1/2″ x 3″, 4-1/2″ x 3-1/2″]. The pieces for the 6″ block are easy because they are squares, but be careful on the other pieces. They are wider than they are tall.
Also, remember about seam allowances as you are trimming. If you want to have a sharp point on your square, keep at least 1/4″ of background fabric above the point. Even more than 1/4″ is great. If you don't mind cutting off the points, you don't need to worry.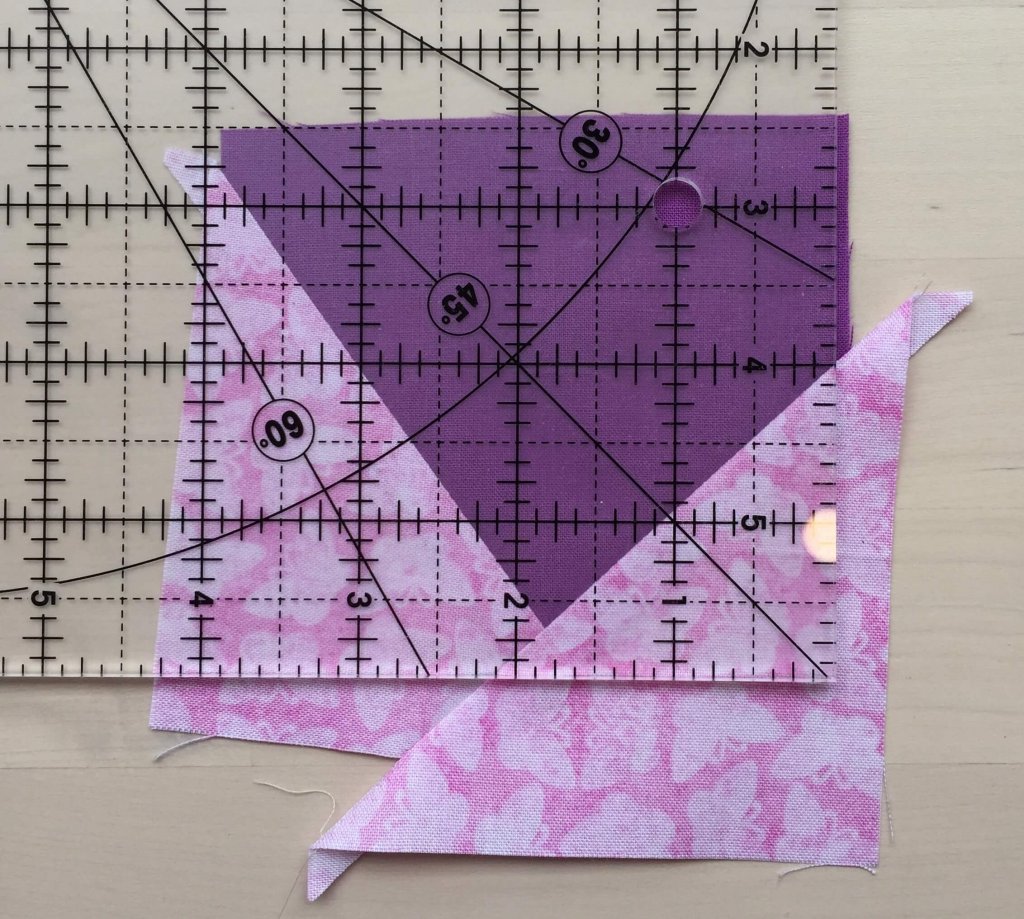 Trim all four pieces. They should look different.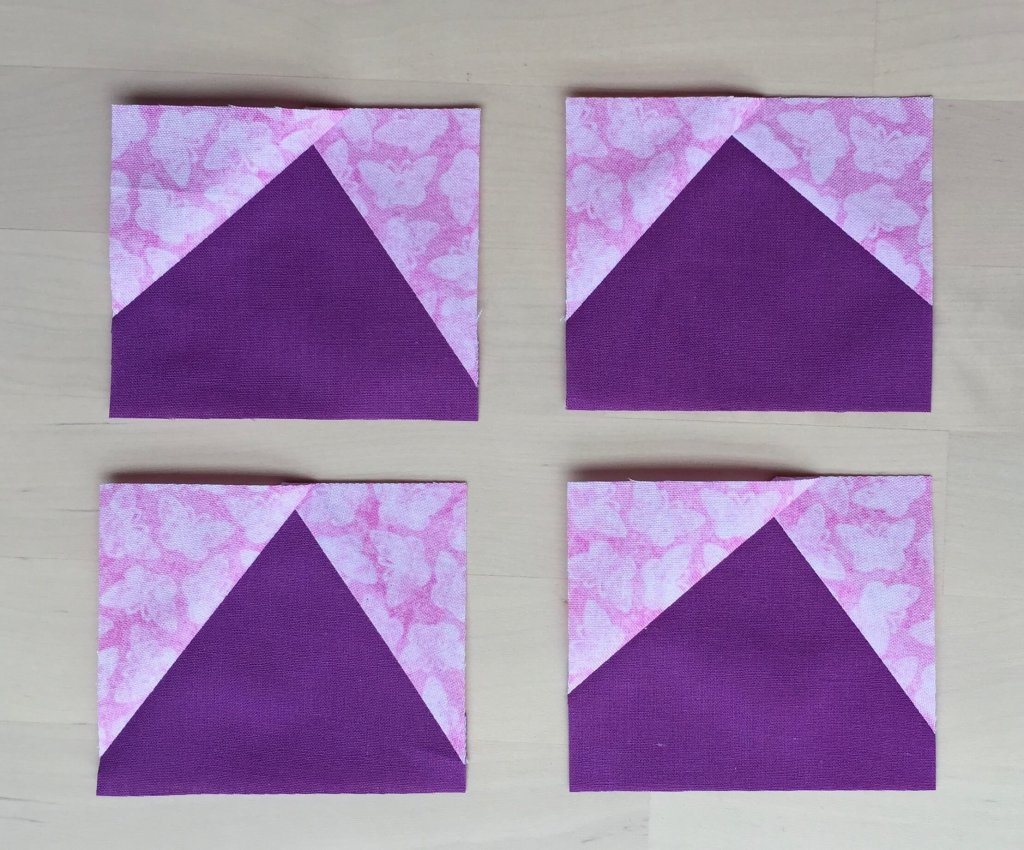 Join these to the centre square and other background squares with a 1/4″ seam.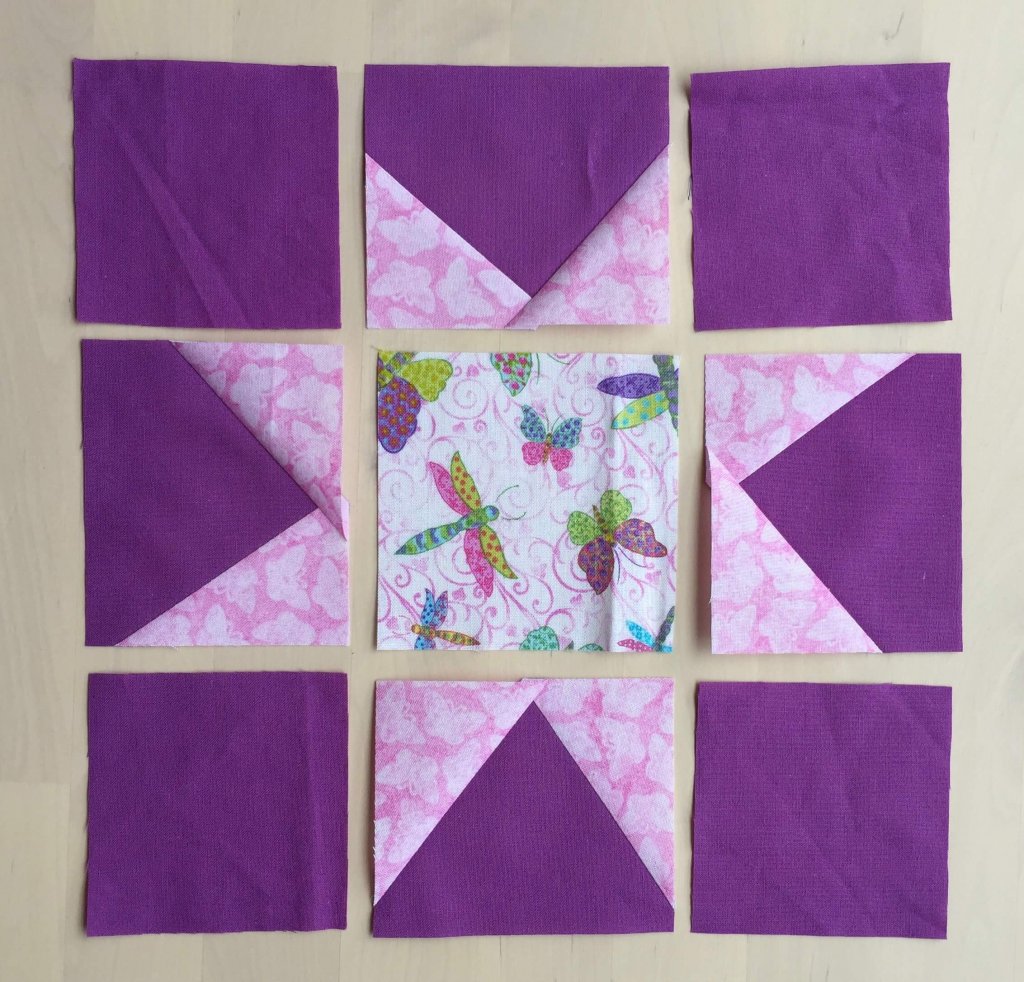 And you have a finished block!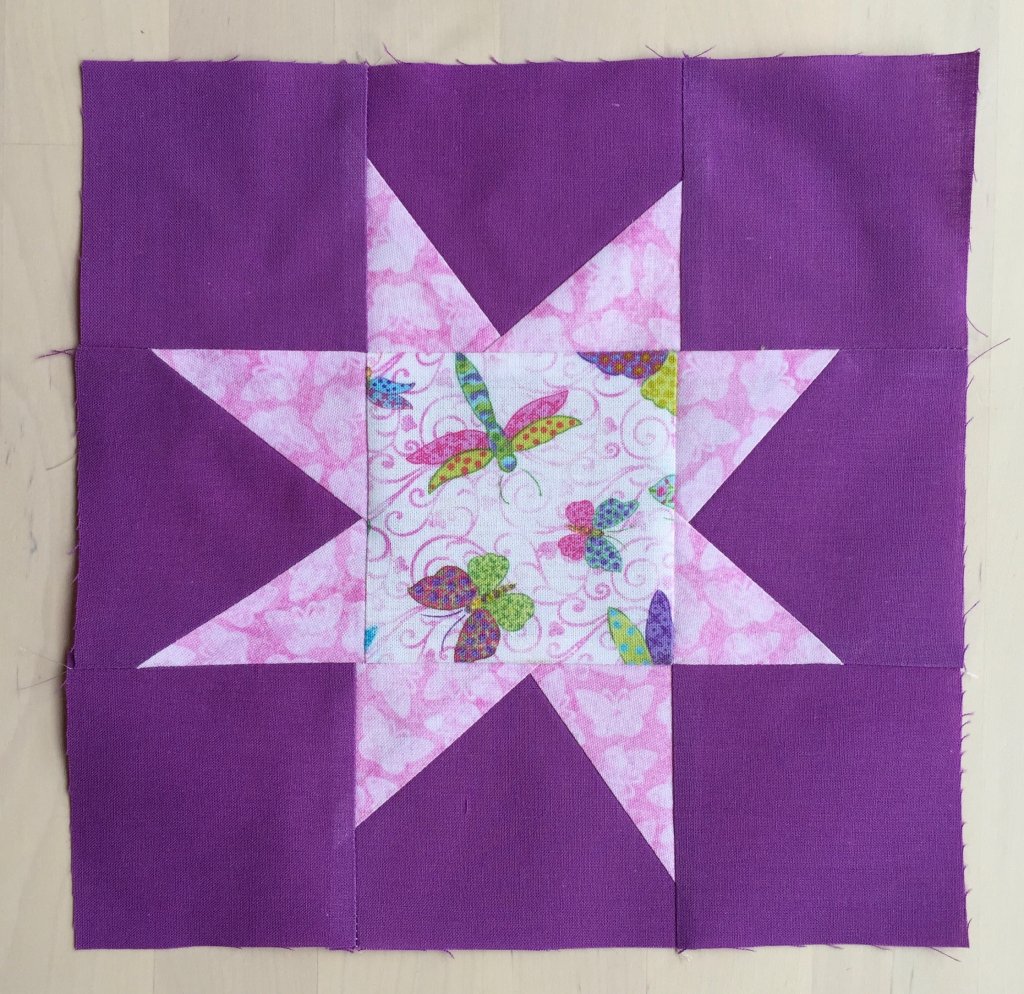 Notice that I wasn't careful to have the inside points line up exactly to the centre block. If you want them to line up, make sure that point is 1/4″ from the cutting line.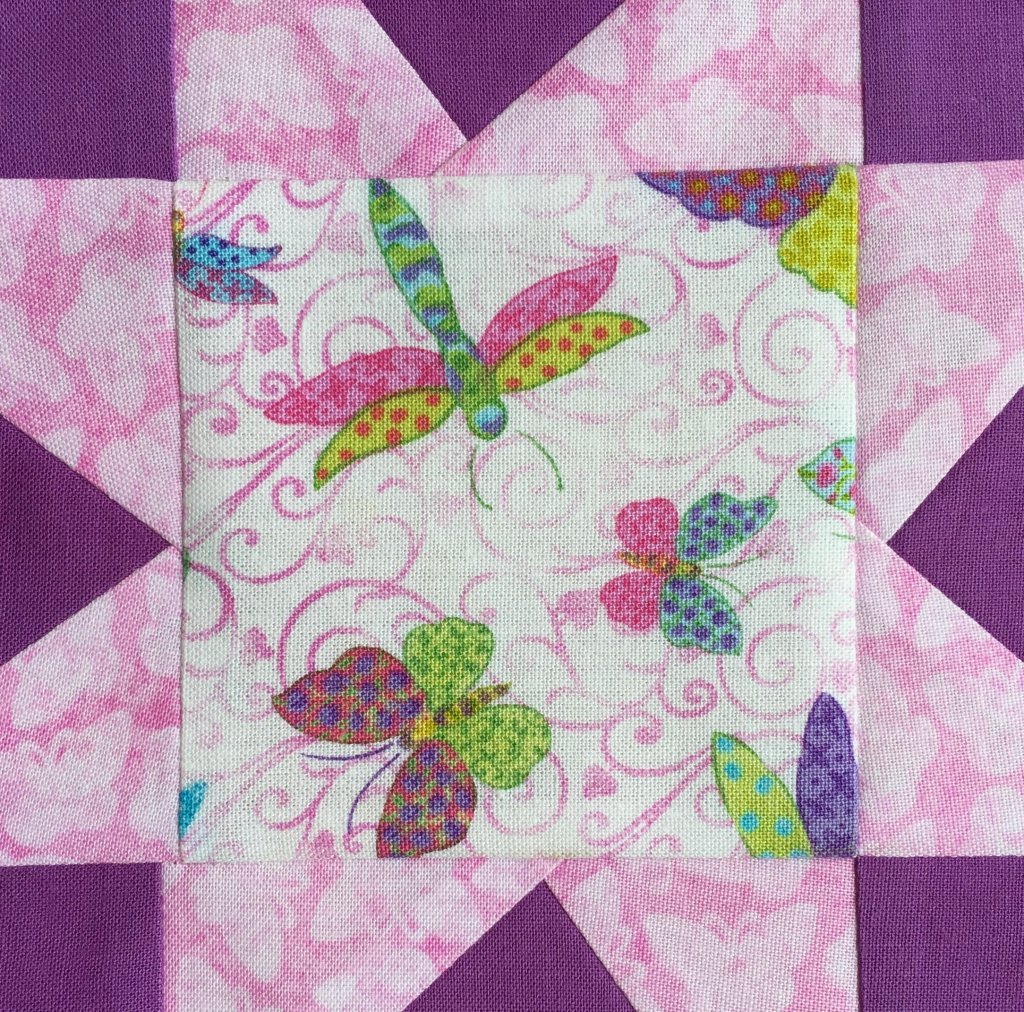 The star looks nice with either a contrasting centre or a matching one.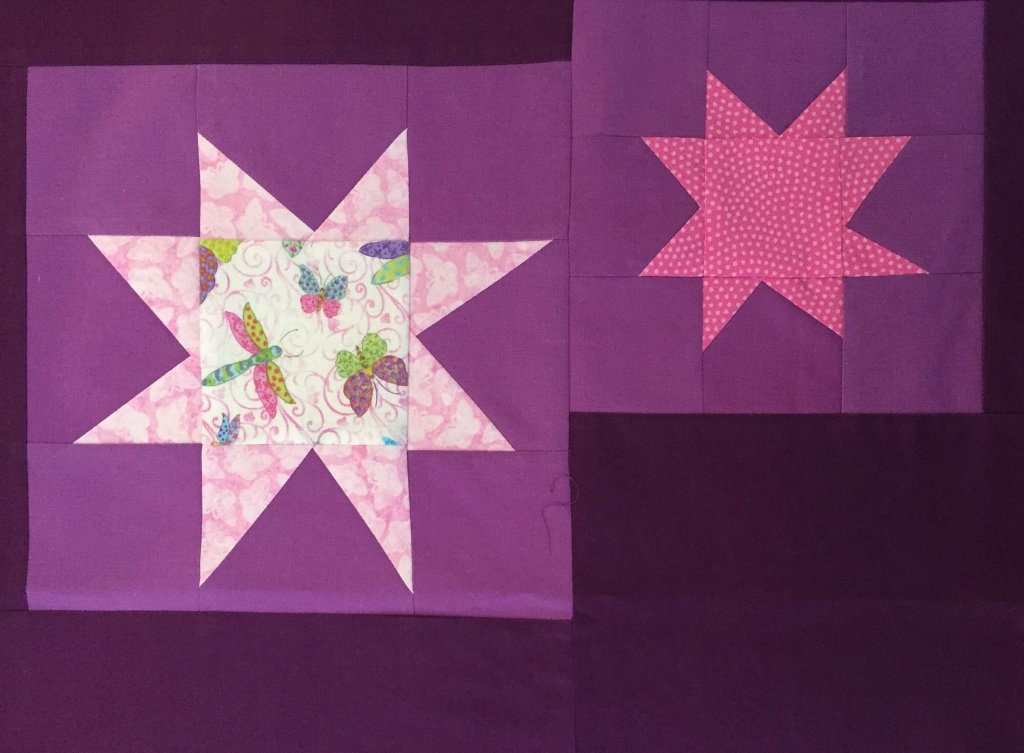 Have fun with the different sizes and make a wacky quilt!
[mailerlite_form form_id=3]
---