This modern pojagi window hanging is part of The Four Season Collection. Each hanging is 24″ square and has a motif to represent the season.
This beautiful Winter Window Hanging is a white snowflake on a blue background. The stained glass effect of the batik fabric really shows when the piece is hanging in the sun.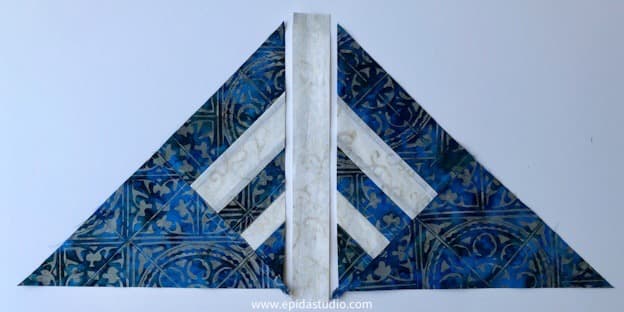 The pattern includes full instructions with lots of colour images. The technique uses reversible patchwork seams so that there is no batting or backing. Raw edges are hidden in the seams.
Construction uses basic shapes and trimming.