Hand-stitched thimbles are mostly unheard of in western sewing, but in traditional Korean sewing they are still made. This is a thimble that I made while studying Pojagi in Korea. I suppose it could be used, but for me it is just decorative.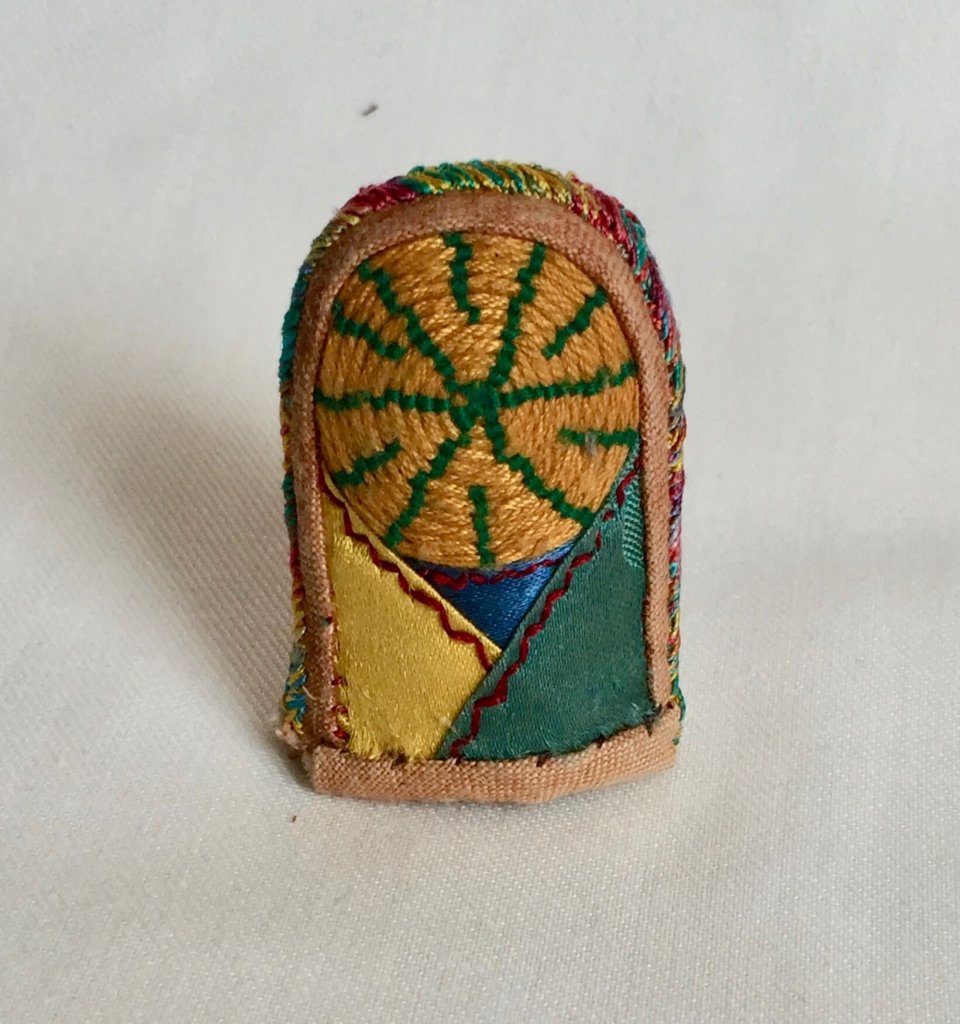 The inside has many layers of tightly woven cotton and hemp, and stitching to add padding and protection.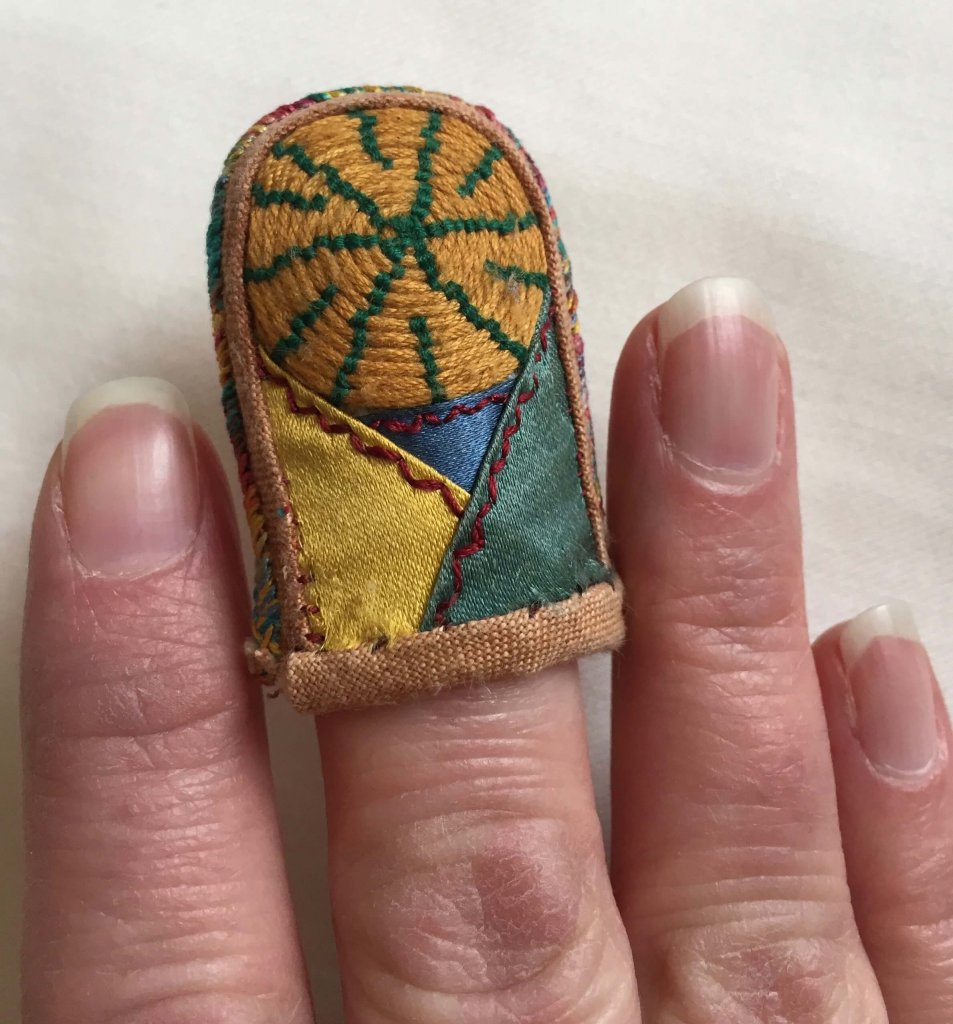 It fits my finger, but is much larger than a traditional metal thimble due to all the padding. I'm sure it would be very protective, I'm just already used to a metal thimble.
The circular pads on the thimble are made by stitching down a spiral of thread with couching stitches. There is one on each side of the thimble, so it's reversible, and the couching was done with different patterns.
The bottom silk pieces are mainly decorative to cover the less pretty utility fabric underneath.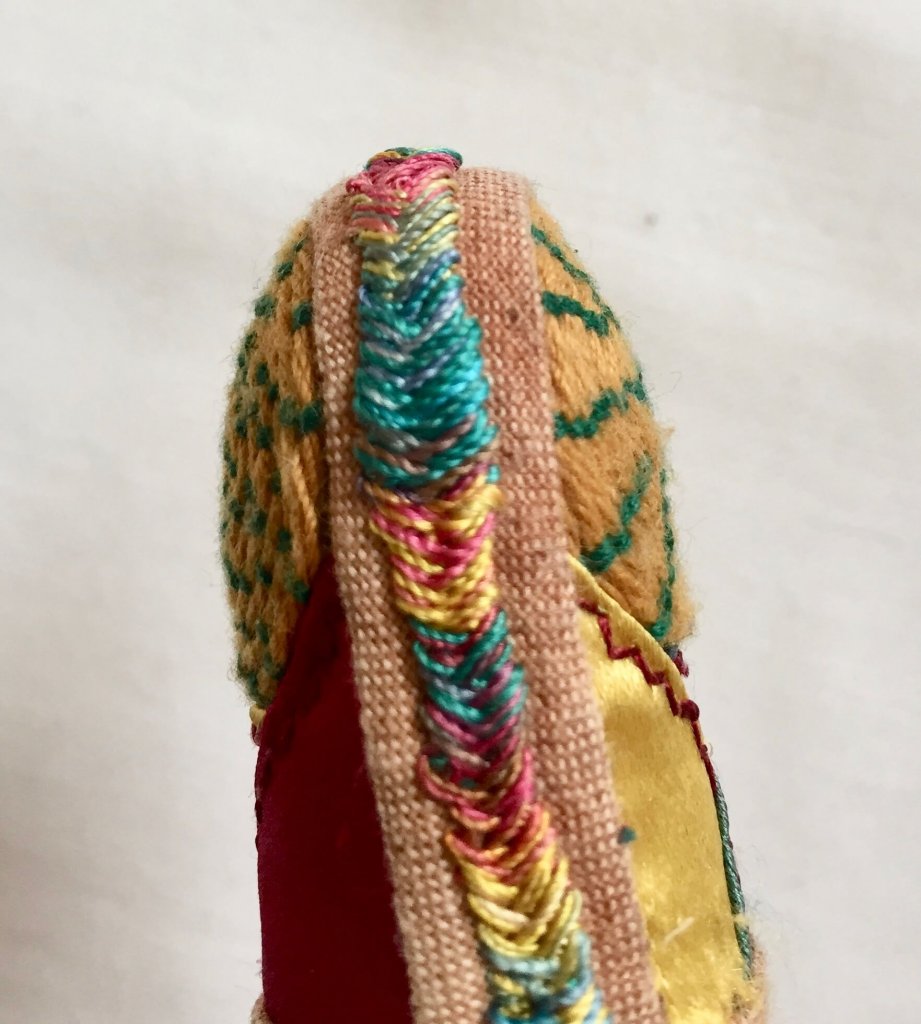 The thimble was made in two parts which were then joined together with the braid-edge stitch. Using a variegated thread with this stitch is particularly interesting.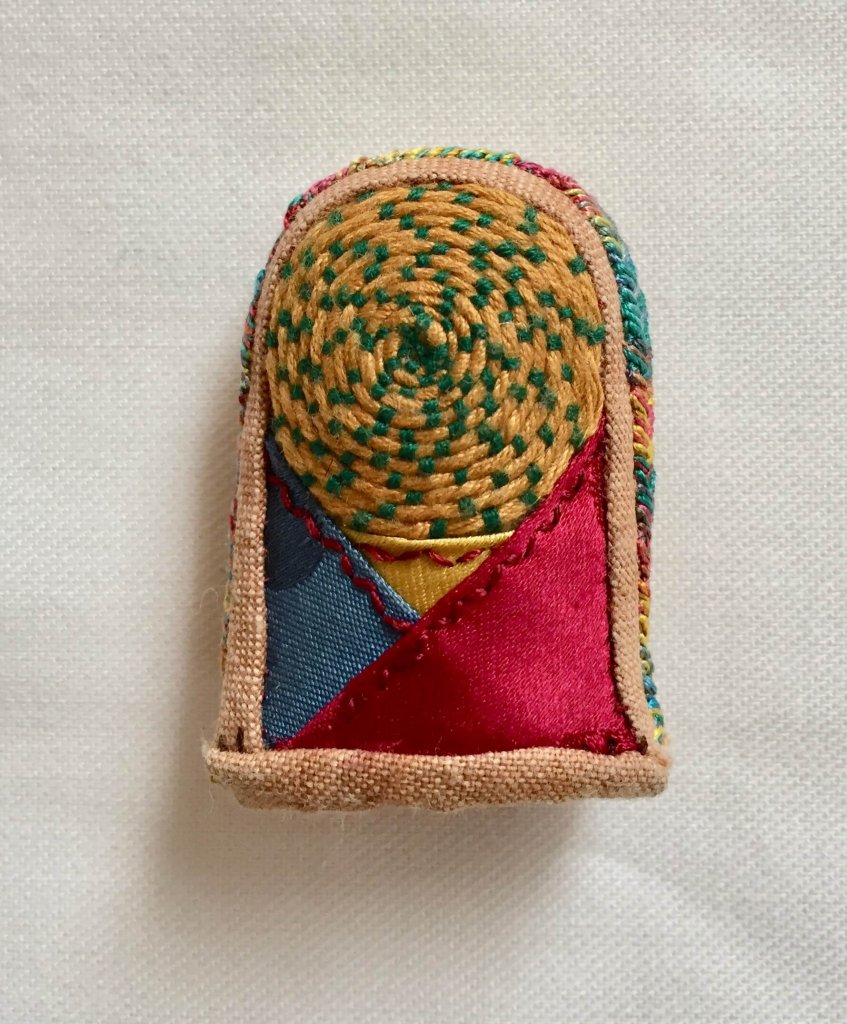 I'm pretty sure this project was a one-time deal. It was fun to do and I enjoy having it, but I can't see bothering to make another one. But you never know.
---

---