It is easy to understand how the fishbone stitch got its name. It has a centre "spine" with branches going off each side. It does resemble a fish skeleton. (Not that I'm an expert on fish).
This stitch looks complicated, but once you get the hang of it, you can adapt it to many different shapes and sizes.
When used as petals in our flower motif, it gives a LOT of interest and texture.
I used three strands of DMC#603 for my sample.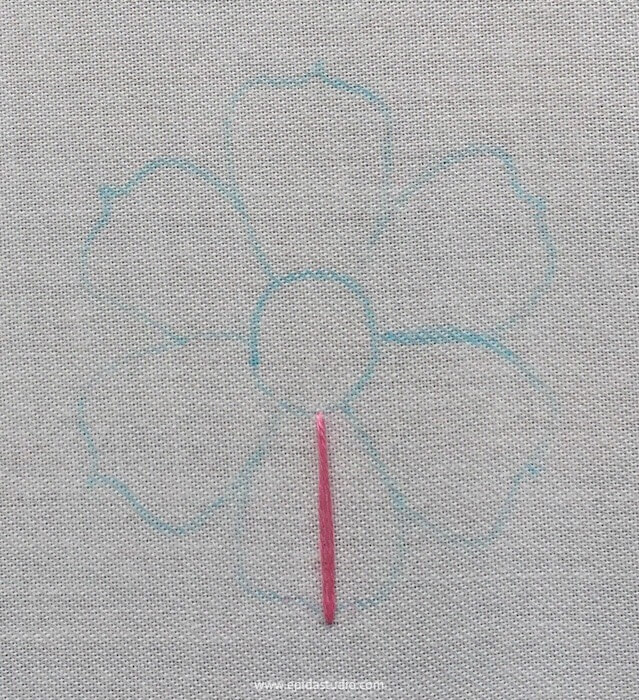 Begin by taking a straight stitch from the centre of the flower to the out edge of the petal, right in the middle.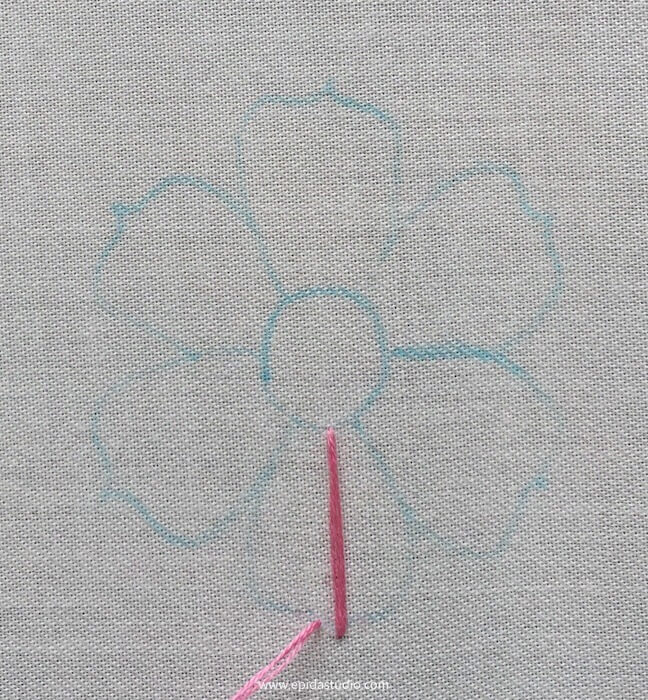 Bring the needle up at the edge of the petal, slightly away from the centre on the left side. NOTE: if you are left handed, it might be easier to bring the needle up on the right side and do stitches in the other direction.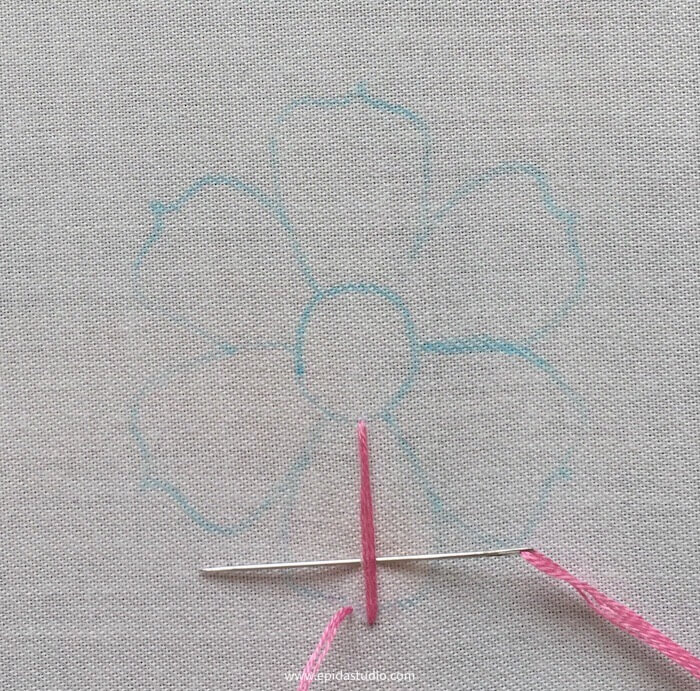 Take a stitch under the long centre stitch (all the way through the fabric) but just the width of the floss.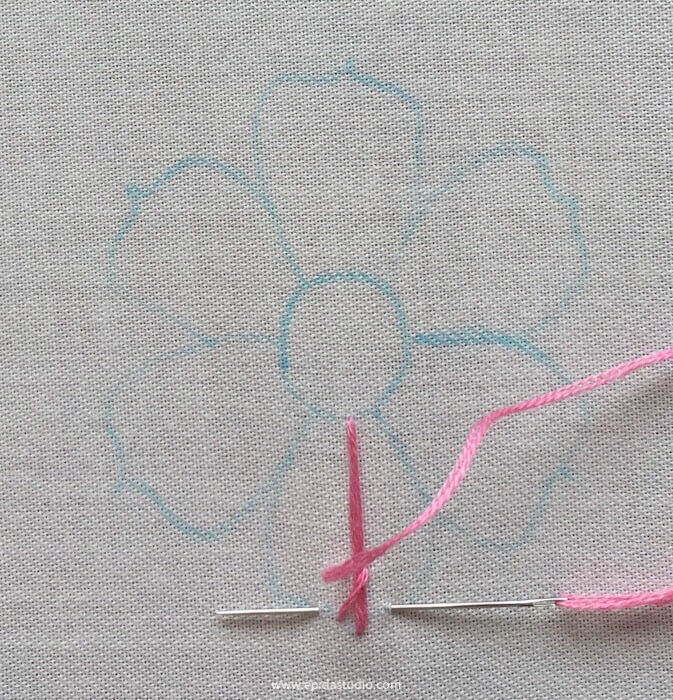 Take another stitch across from one side of the flower to the other.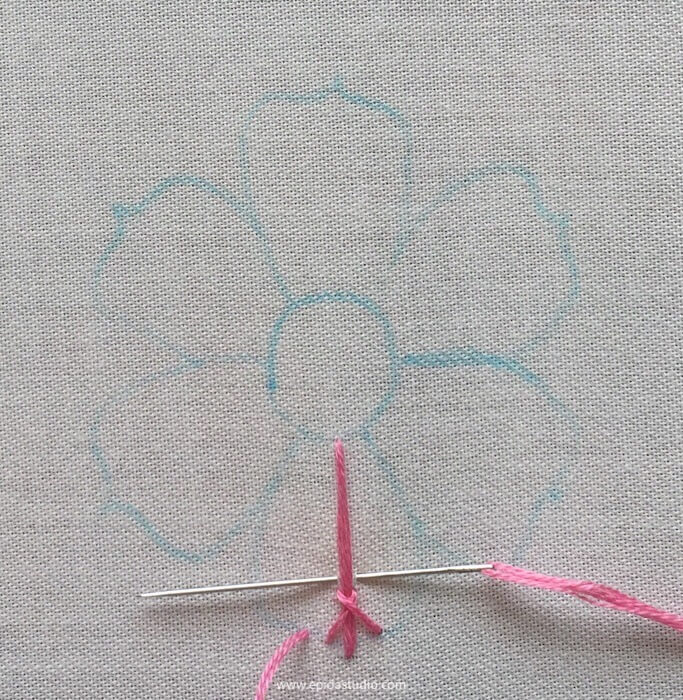 Take another stitch across the centre of the petal, closely above the previous stitch.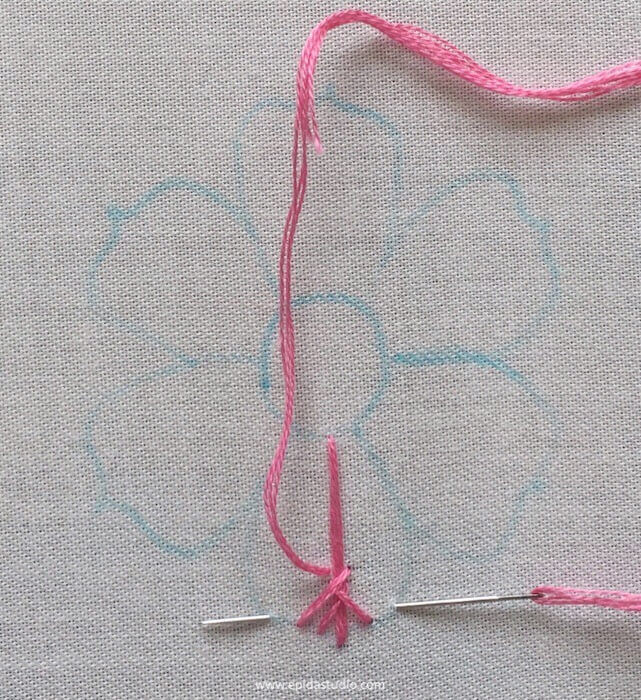 Continue along the petal, taking one stitch at the edge and one stitch at the centre.


You will need to space out the stitches at the edge of the petal.
When the petal is complete, you can see the fishbone look.

Complete the rest of the petals in the same way.
I left the centre of the flower empty, but you can fill it with another stitch if you want.
You can check out other ways to stitch the flower motif HERE.
[mailerlite_form form_id=3]
---
---