Adding couching to embroidery is like wearing an infinity scarf. It tends to be a focal point and draws attention to itself. It is easier to do if you happen to have a third hand, but even with two, don't shy away from it. Couching is basically stitching a thread onto the surface of the fabric with small stitches and a finer thread. It is a great way to add texture, as you can use threads that would be too heavy for stitching on your base fabric directly and it is good for delicate and specialty threads like metallics. Goldwork is a type of embroidery that uses a lot of couching. Of course, it doesn't have to be limited to metallics. Using different colours of thread can make really interesting effects.
When to use couching
Lines
Filling in shapes
Stems for flowers
Outlines for shapes
Lettering
Borders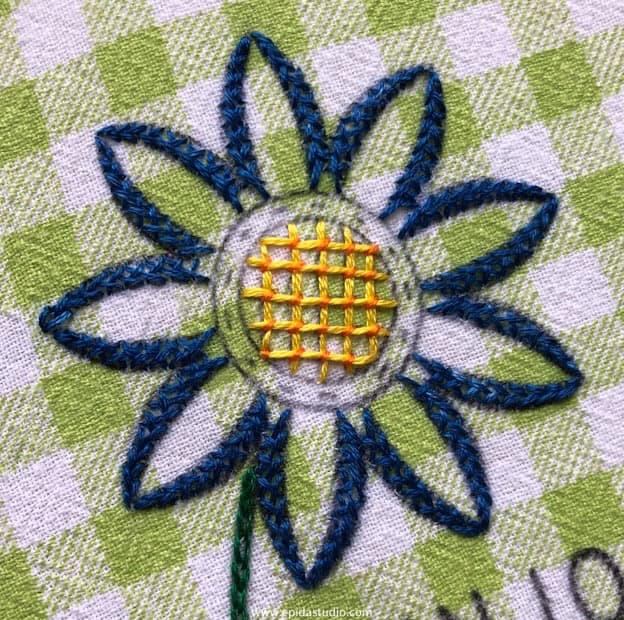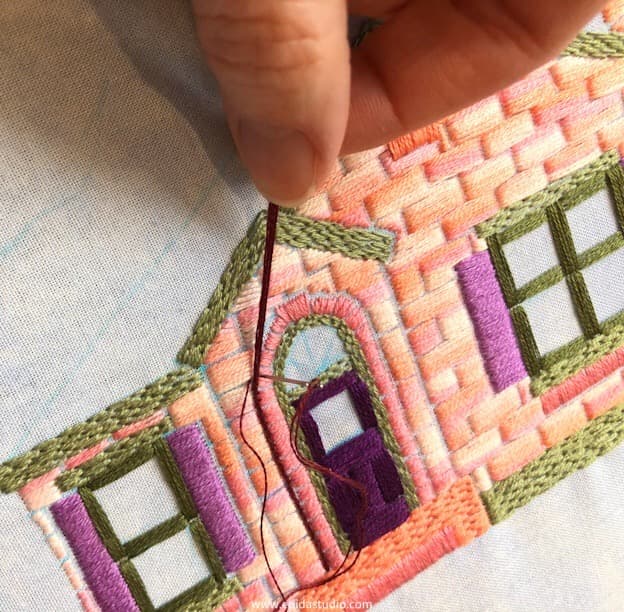 ---
Types of couching
Single line
This is the most basic type of couching. It involves tacking down a single line of thread.
Bring the thick thread up from the back. (This is technically an optional step. You can place the thread directly onto the surface and have the end exposed. This is used especially with some specialty threads. Just remember that if it is a thread that frays that might become an issue later.). For my sample, I am using three strands of embroidery floss.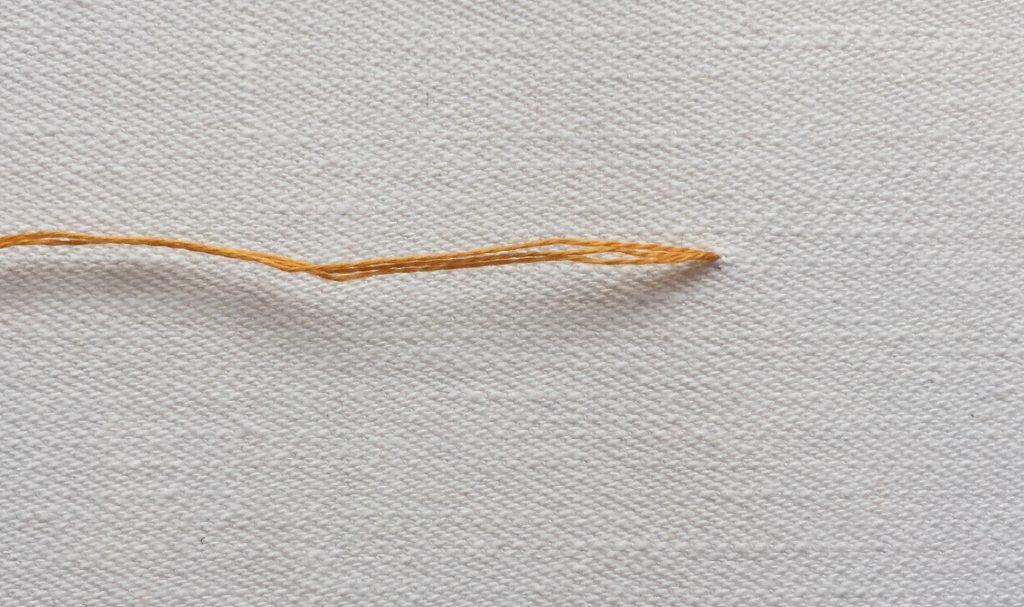 Thread a small needle with a fine thread. I am using one strand of the same colour embroidery floss. This means that the holding stitches will blend. Bring up the fine thread right beside the thick thread.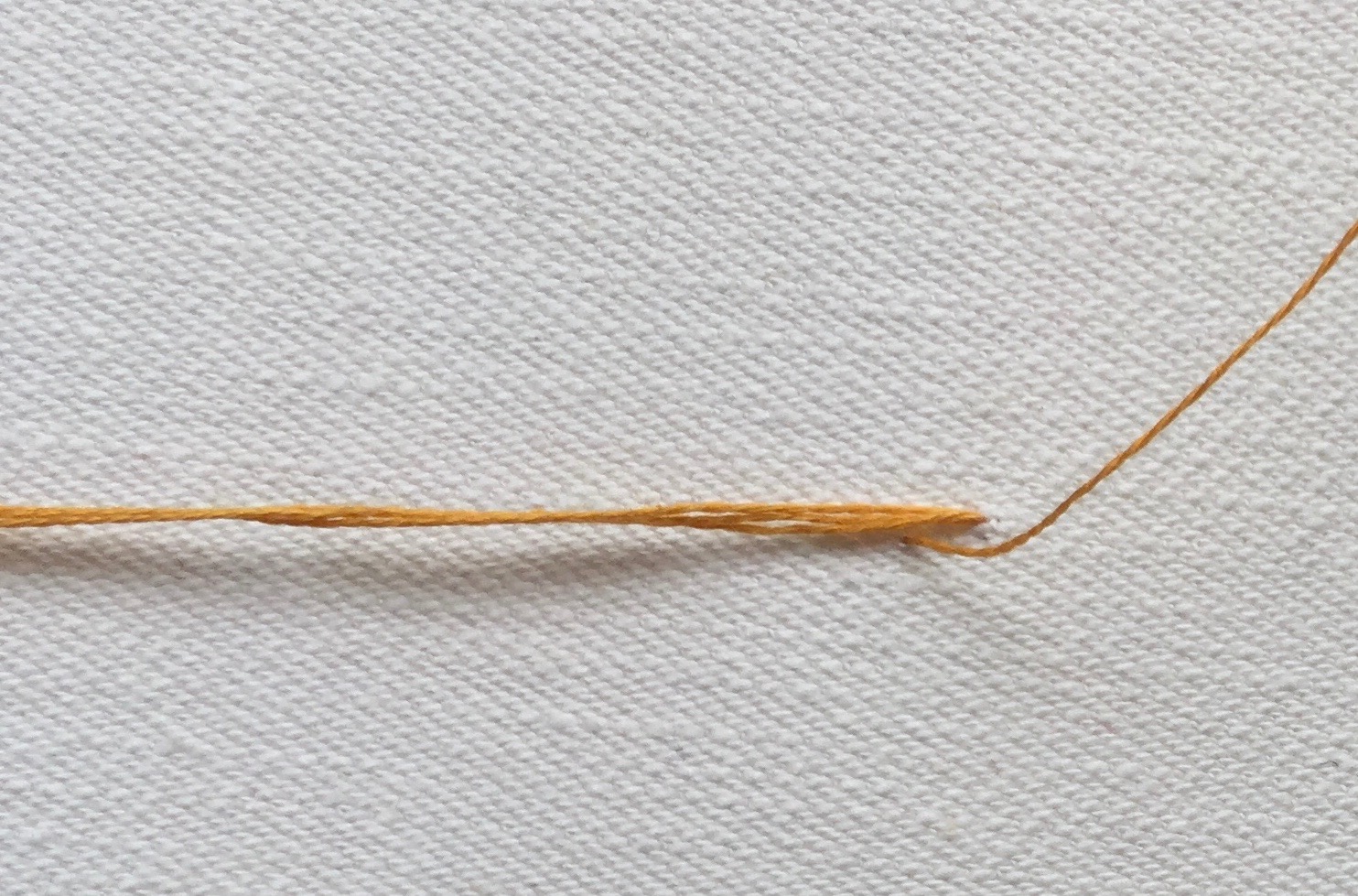 Stitch down on the other side of the thick thread, making a tiny stitch to hold the larger thread in place.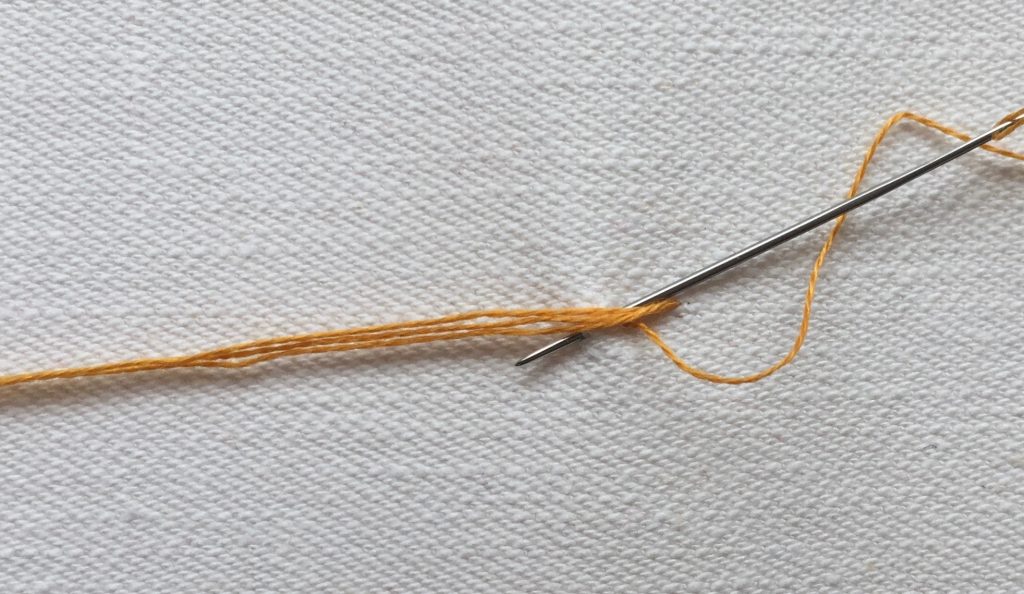 Continue along the length of the larger thread, placing it into position as you go. Tacking stitches should be about 1/8 – 1/4″ away from each other.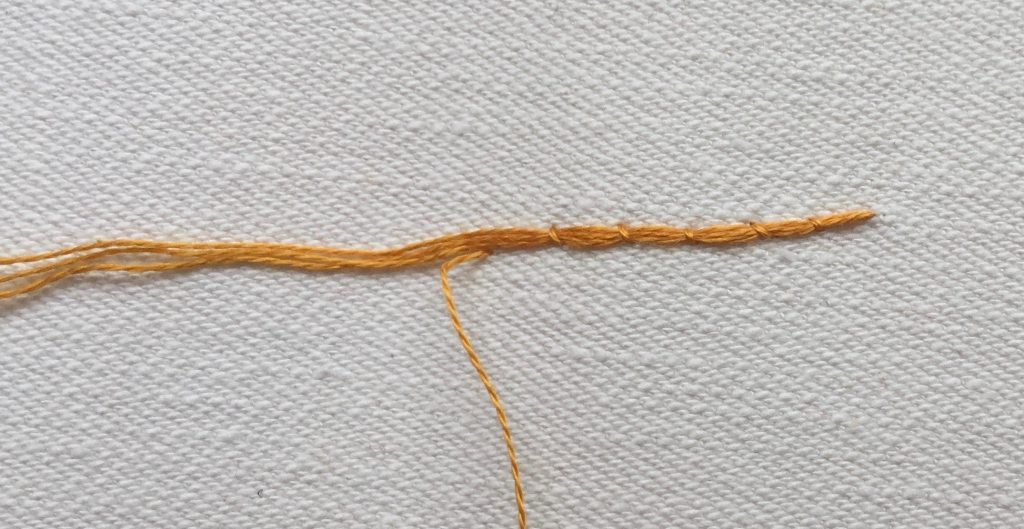 With floss, when I got to the end of my line, I took the end of the large thread to the back of the fabric to fasten off. The beginning and the end of the line are the only times it goes to the back of the fabric. For the rest of the time, it is floating on the surface, being held in place by the small stitches.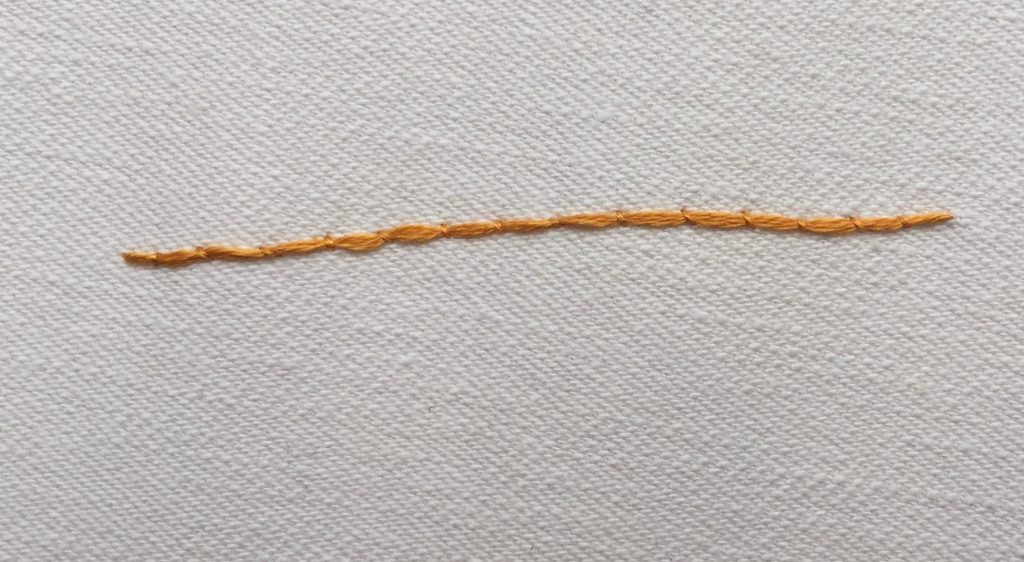 ---
Bricking
Bricking is used to fill in shapes. Begin by couching a line in the basic way. At the end, put an anchor stitch and then turn the base thread and couch it directly beside the first line.
Parallel lines of thread will fill in the shape.
---
Square Laid Filling
Laying sets of lines perpendicularly to to each other gives a nice lattice look.
---
Couching in embroidery projects
Be sure to #epidastudio when you share your projects on social media!
---
---
---