Everyone wants to cut back on plastic, and one of the easiest ways to do that is to make re-usable grocery bags. If you want to make your own, this is the best pattern available. Usually to make a bag with a flat bottom involves cutting, matching or fancy folding, but this bag goes together so easily it will seem like magic. You can make a whole set in an evening.
The size given is for a medium-sized bag, but the bag can be made in whatever size you want. Once you've made one, you will be able to adjust the measurements easily. If you want measurements for different sizes, the free pattern is available to my newsletter subscribers. It has three different variations.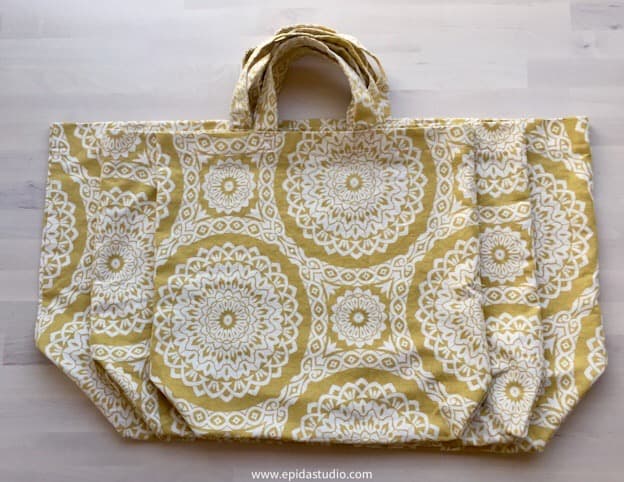 Assembly
Begin with a 24″ x 42″ piece of fabric. Any fabric will work, but a heavier twill bag will last for many years.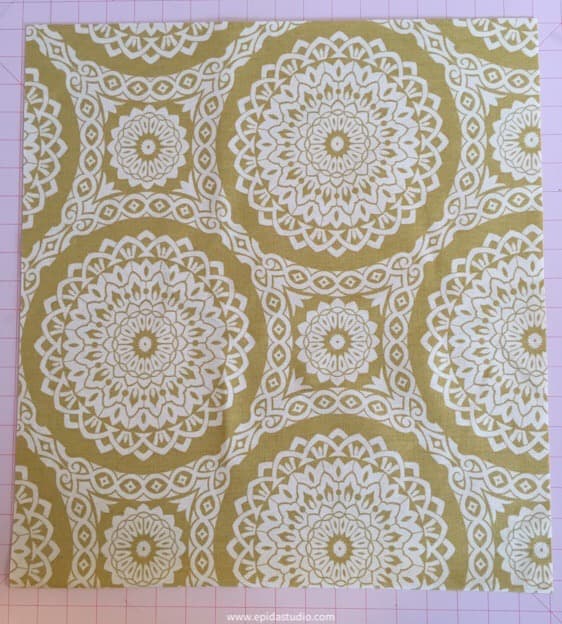 Finish all edges of the fabric piece with zig zag stitch or serger. Finishing the edges now is easier than after the bag seam are stitched.
Fold the piece in half WRONG sides together.
From the folded edge, measure up 2-1/2″.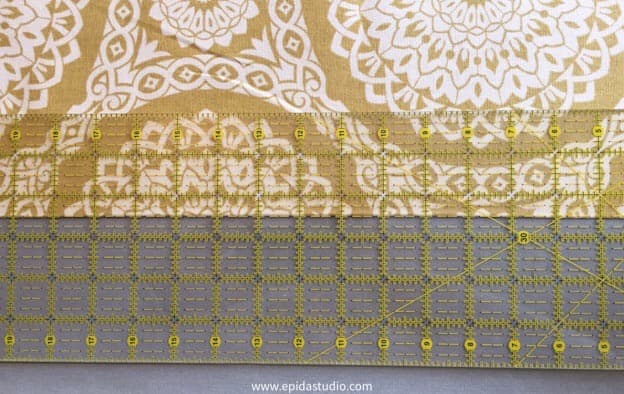 Fold the top layer back over the ruler. Press well, being careful not to press your ruler! Carefully flip the entire piece over, then repeat on the other side.
The bottom should now look like this, with an "M" shape and right sides together. Pin along both sides.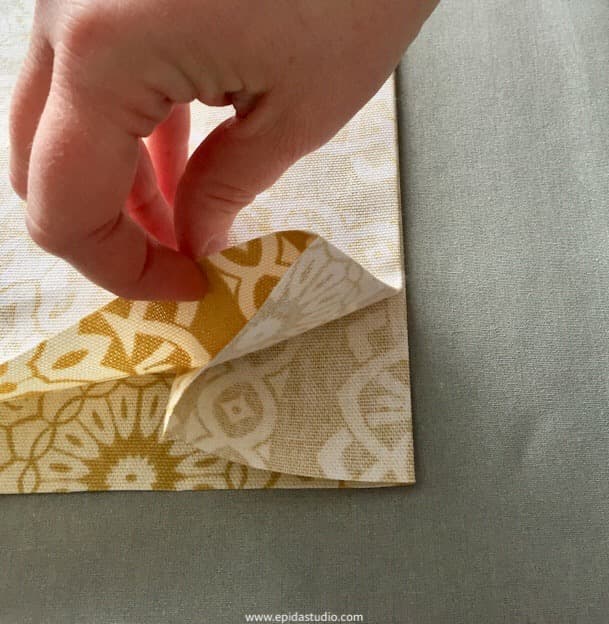 Sew a 1/2″ wide seam up both sides.
When you turn the bag right sides out, you see the magic.  It has a flat bottom built right in.
Fold down the top edge 1-1/2″ and press well.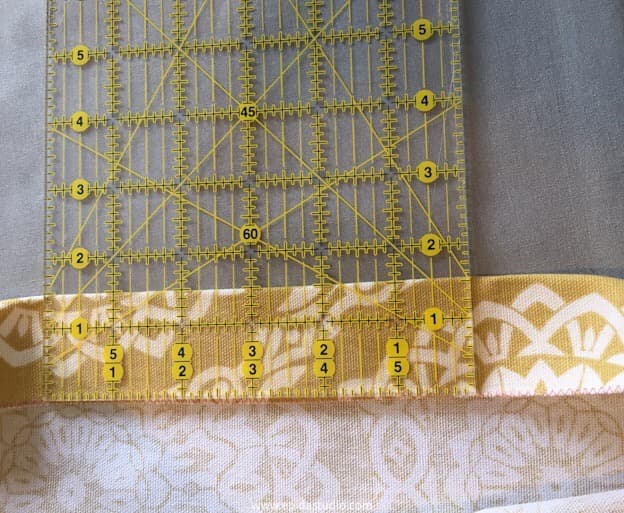 Sew a straight hem along the top edge.
For the handles, cut two pieces 5″ x 16″. Fold in half lengthwise and press.
Unfold the piece and the crease should be clearly visible.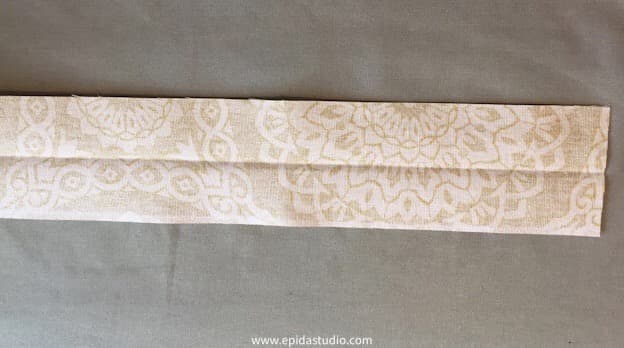 Fold both edges in towards the centre.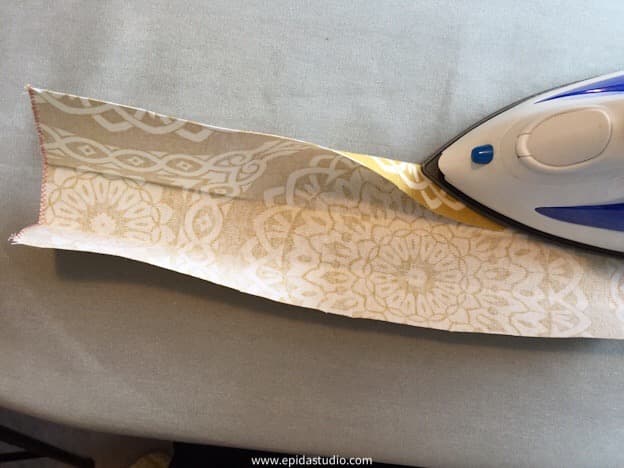 Fold in half with raw edges inside. Sew a line of stitching along each edge.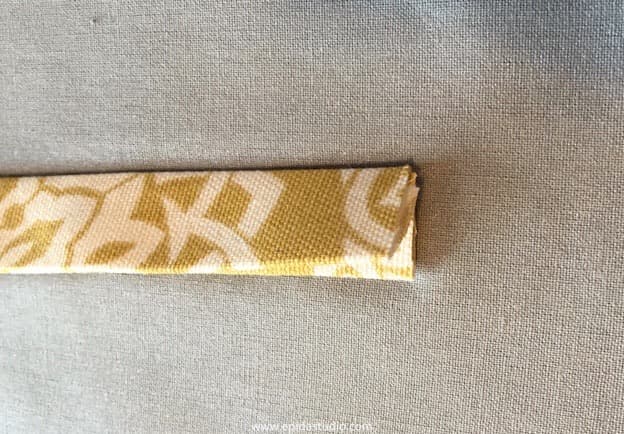 Find the centre of the bag, and then pin the handle on equal distances away from the centre point.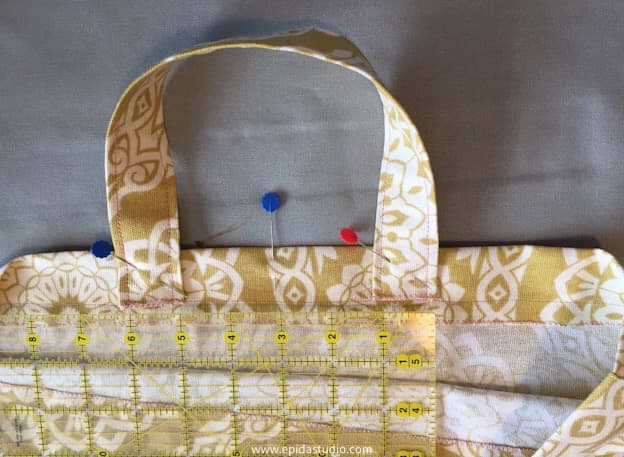 Sew both handles into place. A box with an "X" in the middle will hold it securely forever.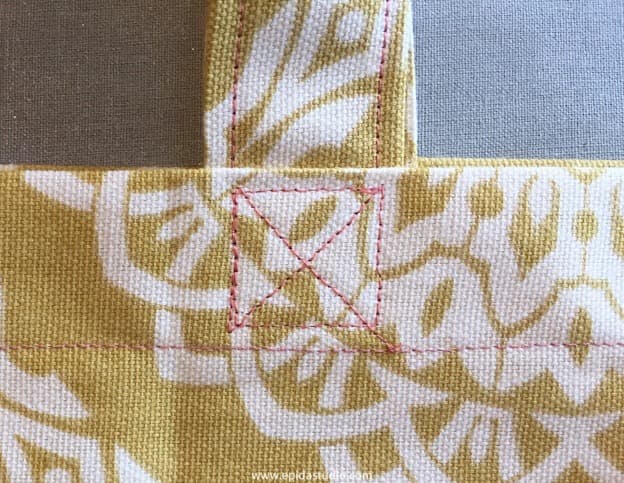 You're done!  
Repeat in as many sizes as you want.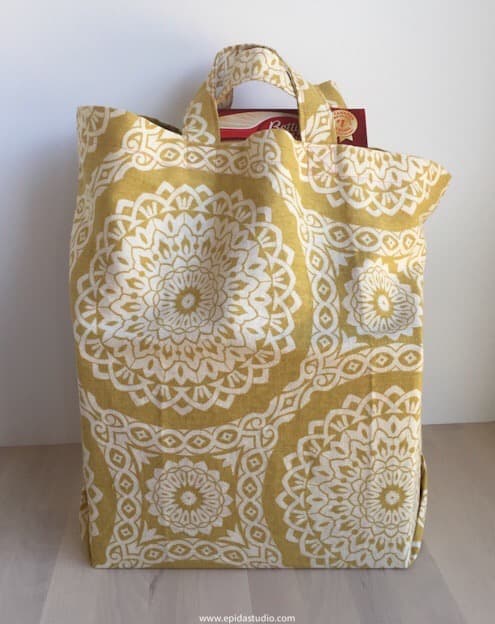 Once you know the basics of this bag, there are many different ways you can upgrade it. Check out the Magic Gift Bag tutorial for a quick and easy gift bag and subscribe below to get eight more upgrade options.
[mailerlite_form form_id=2]
---

---