Pillow inserts can be expensive, but IKEA bed pillows can easily be turned into nice inserts.
I use the AXAG pillow, which in Canada costs $2.99.  The firm version has more stuffing, but I'm sure either could be used.  The come vacuum packed, so they don't take a lot of space.  I buy a few at a time so that I have them on hand.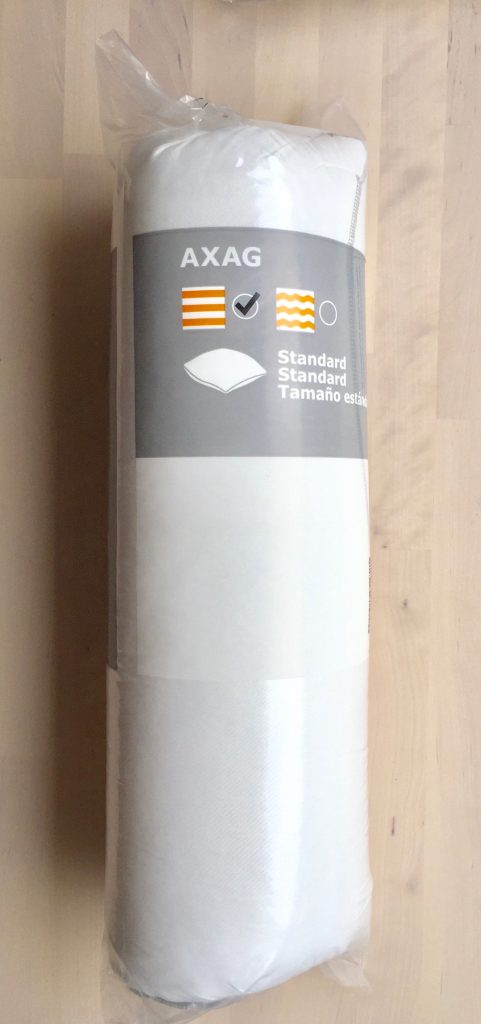 Once they are opened, they expand quite a bit.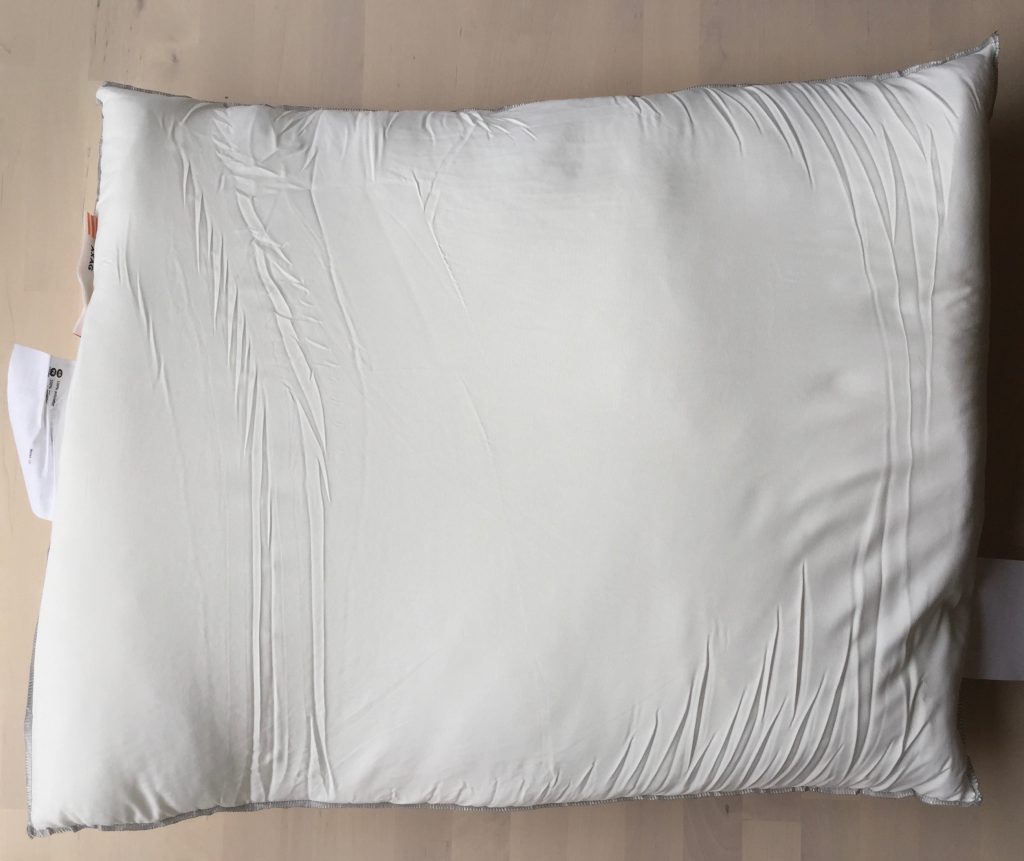 Cut open the whole end of the pillow.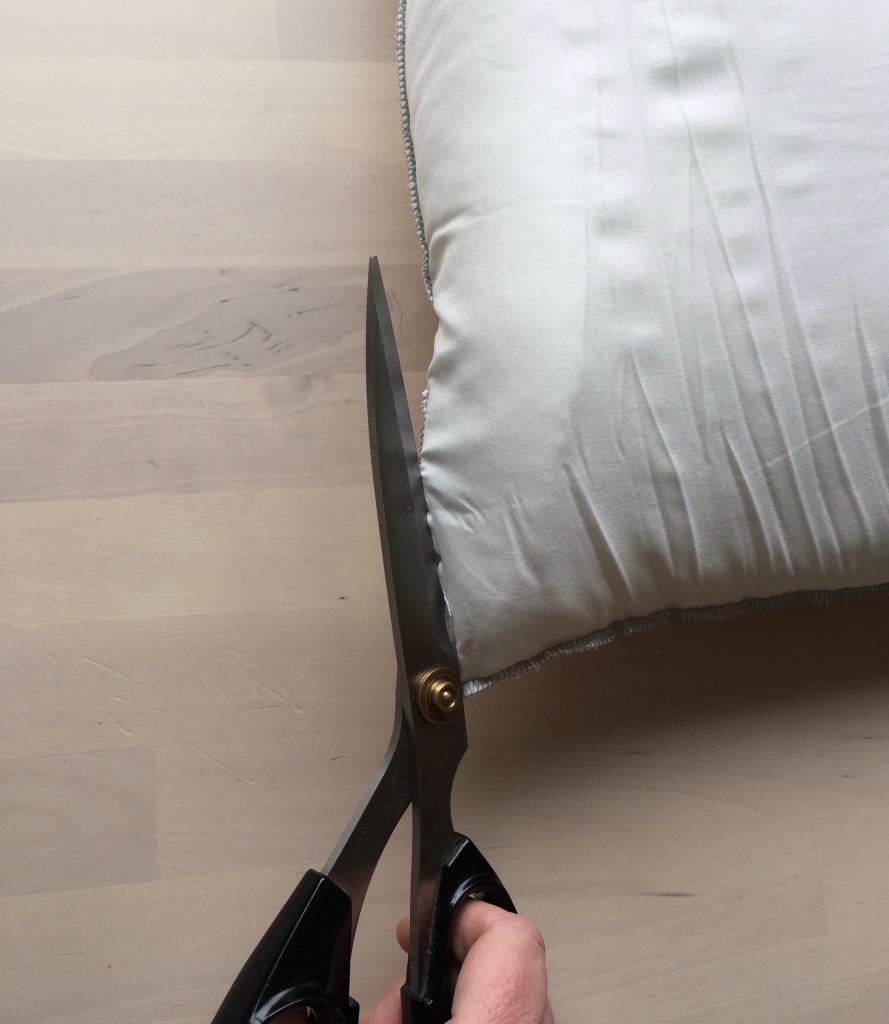 The stuffing inside is a nice quality.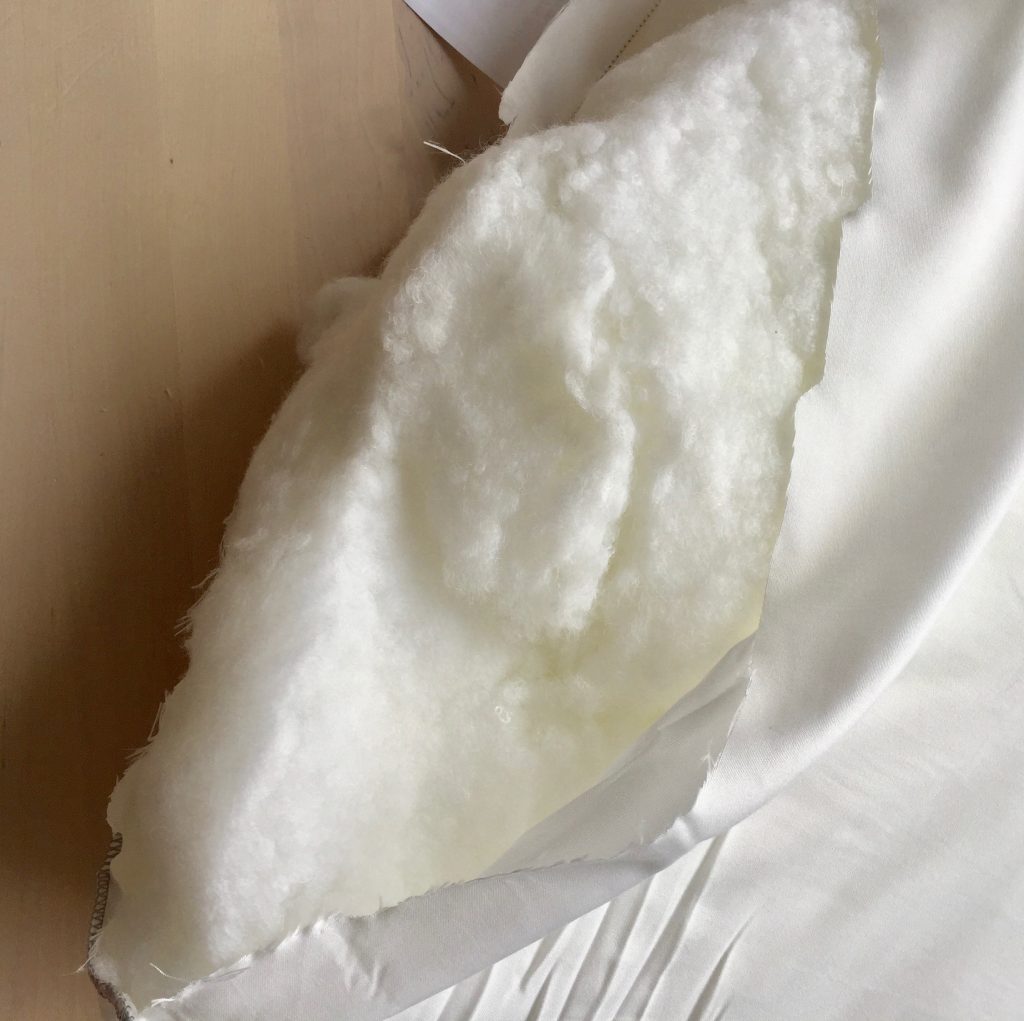 Empty the stuffing (into a bag will make it easier, but you could just put it on a table if you are going to use it right away.  Smooth out the pillow with your hands.  There is no need to iron it, unless you are OCD.  It is an insert, and will smooth out when it is filled anyway.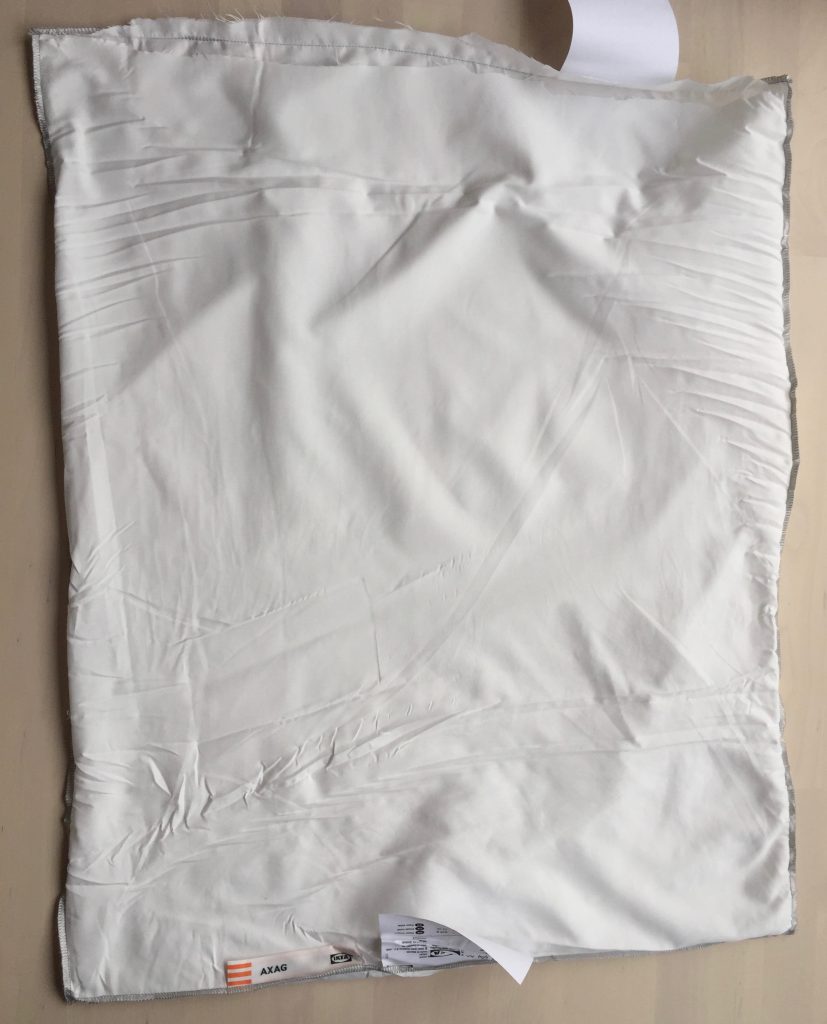 Mark the size of pillow you want on the fabric.  Use as many existing seams as you can.  This is a 15″ pillow, but you could go quite a bit bigger if you wanted.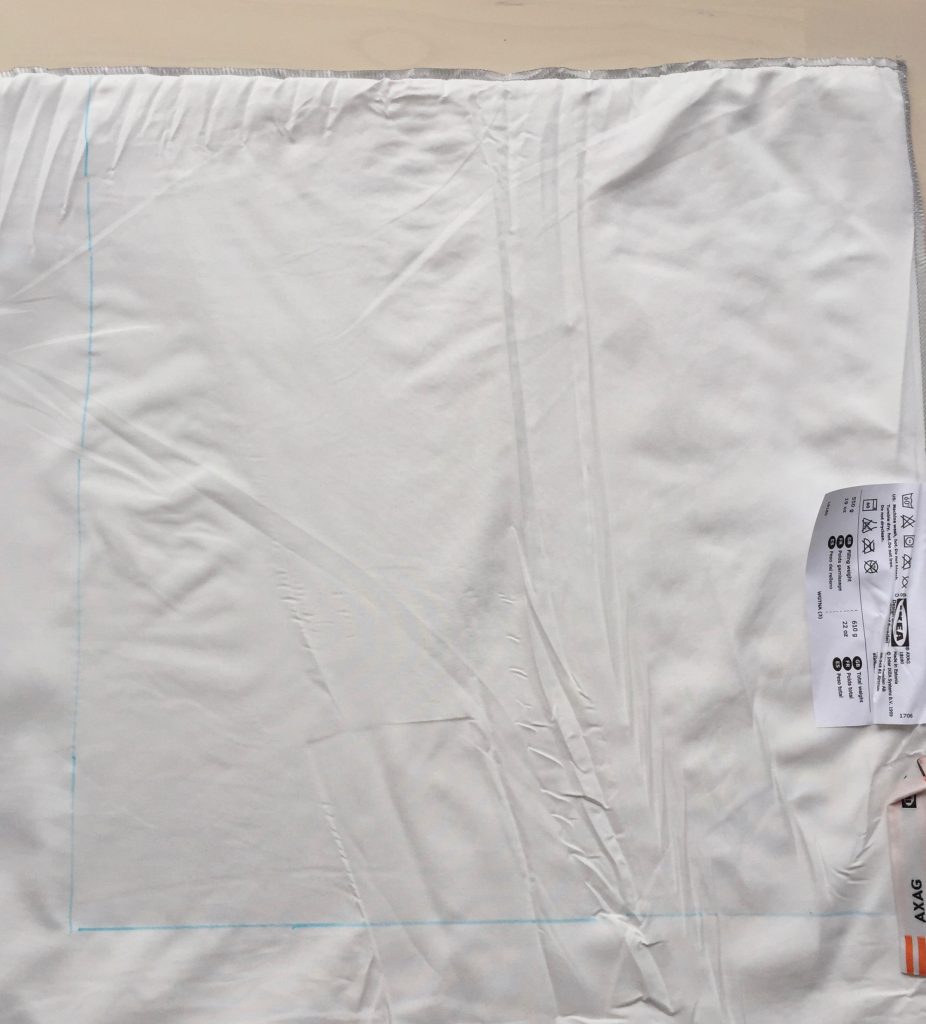 Pin together then sew along the lines, leaving a 5″ gap for the stuffing.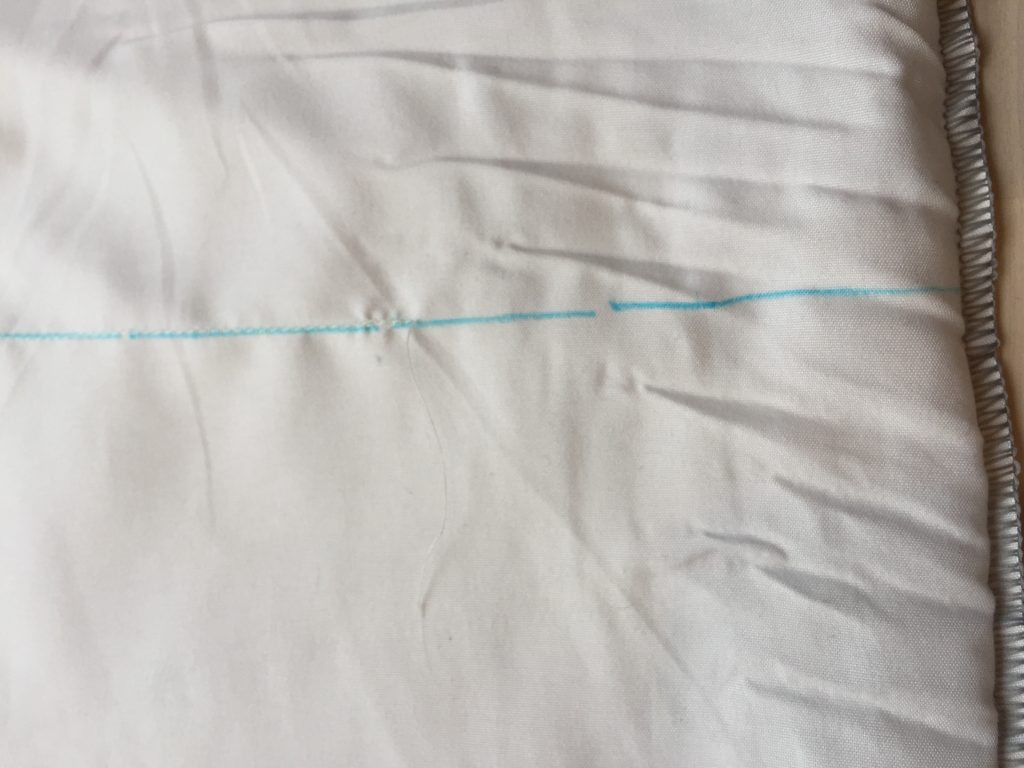 Trim the around the stitching with pinking shears.  I don't bother to turn the seams to the inside.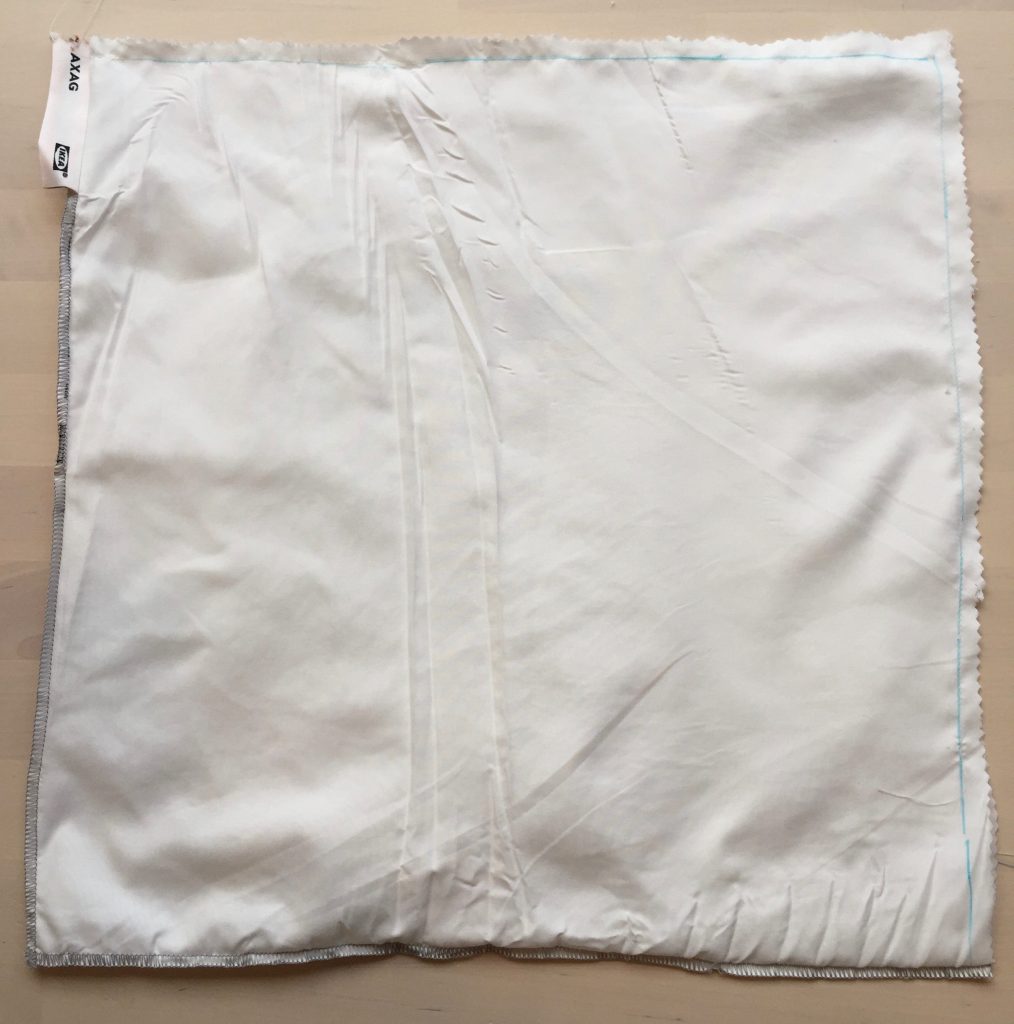 Fill with stuffing.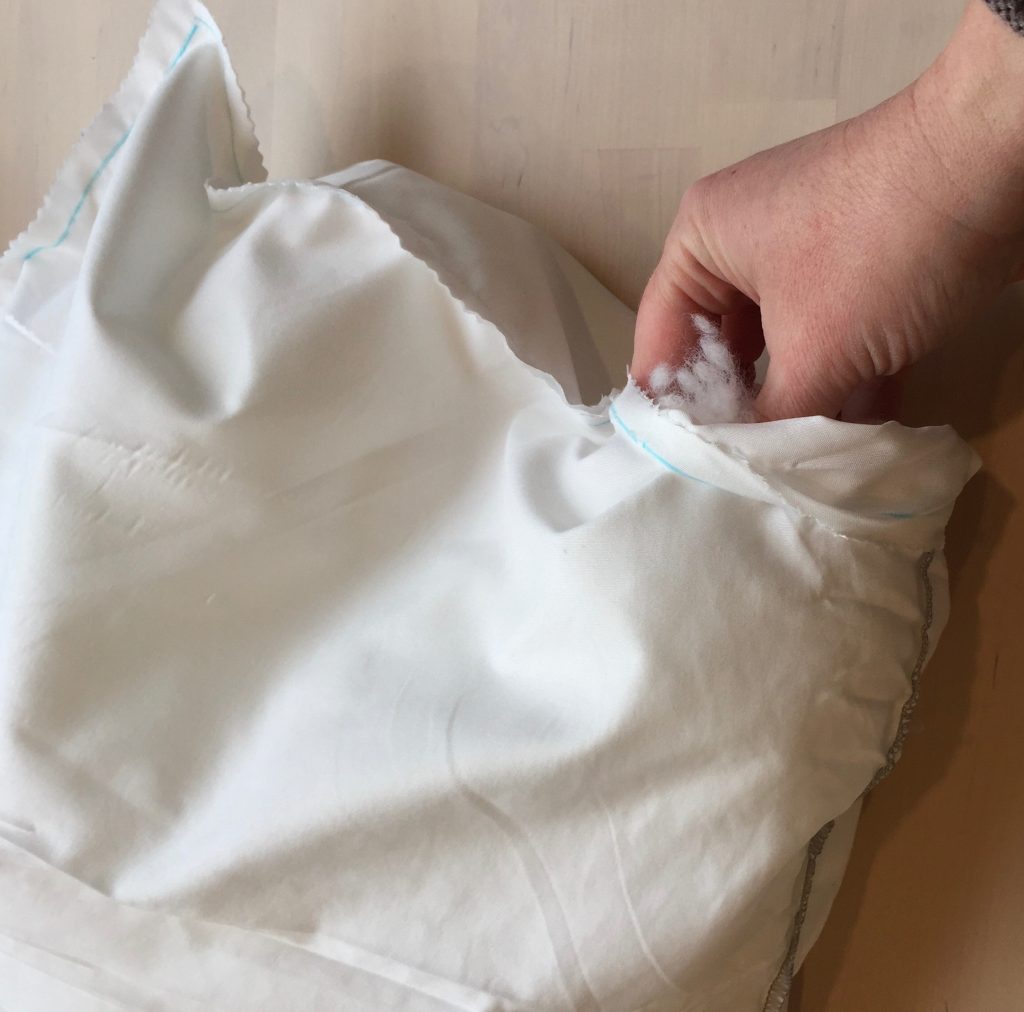 Sew the opening closed.  It's done!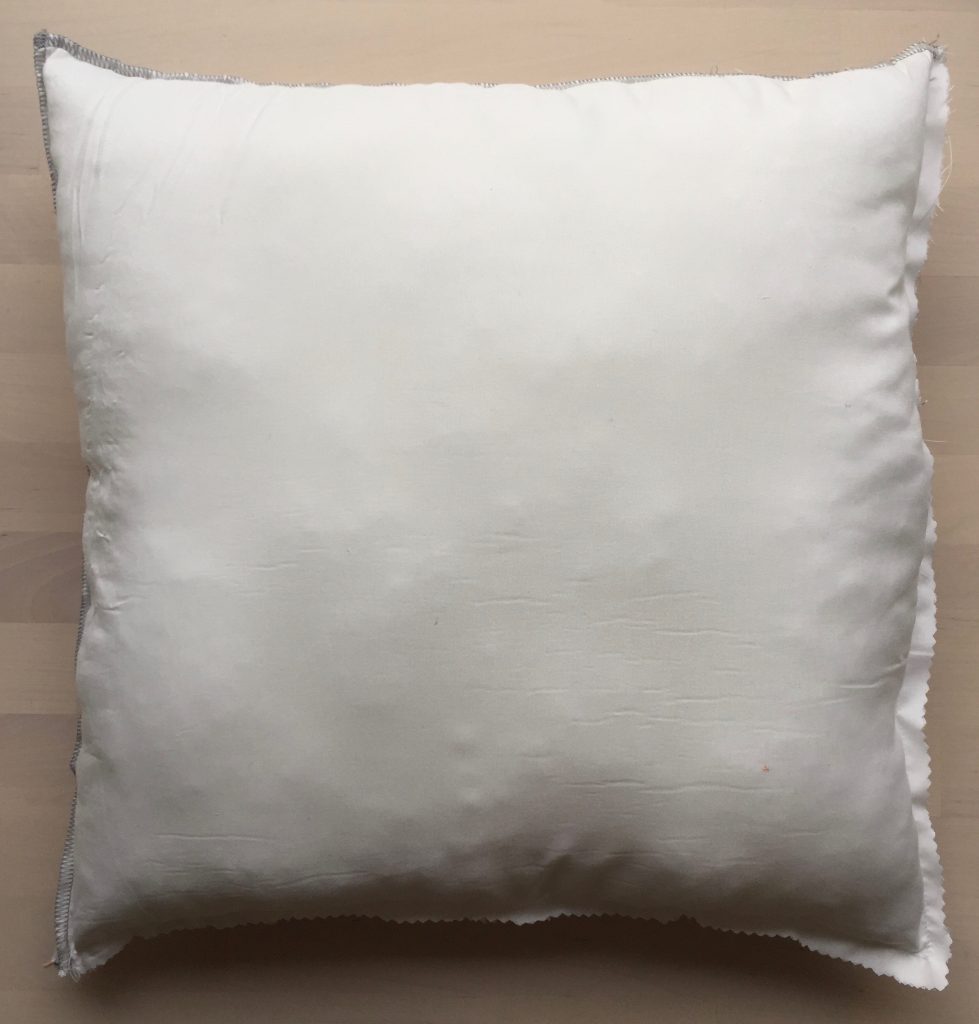 I had enough stuffing from one pillow to make two 15″ throw pillows.  They are the perfect size for my woven pillows.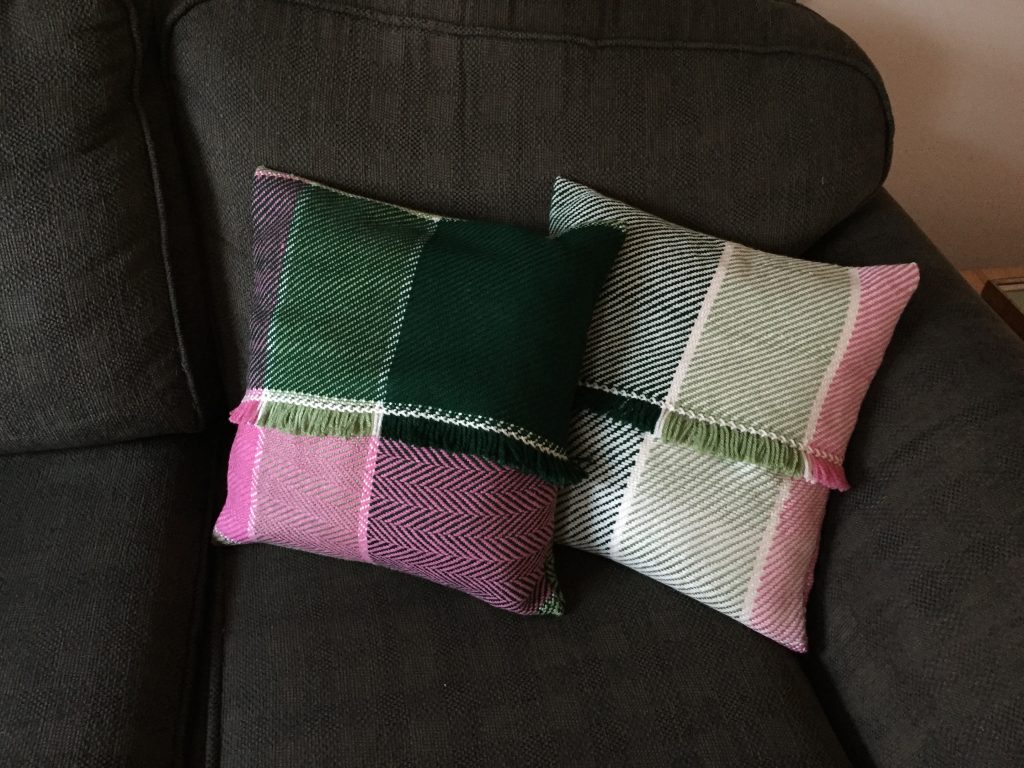 I even had some stuffing left-over.  I have used this stuffing for dolls and pin cushions and it's worked wonderfully.