Spring is firmly here, and summer is coming fast, so I needed something new for my table. I had a bunch of fat quarters in these bright colours, so I decided to make placemats.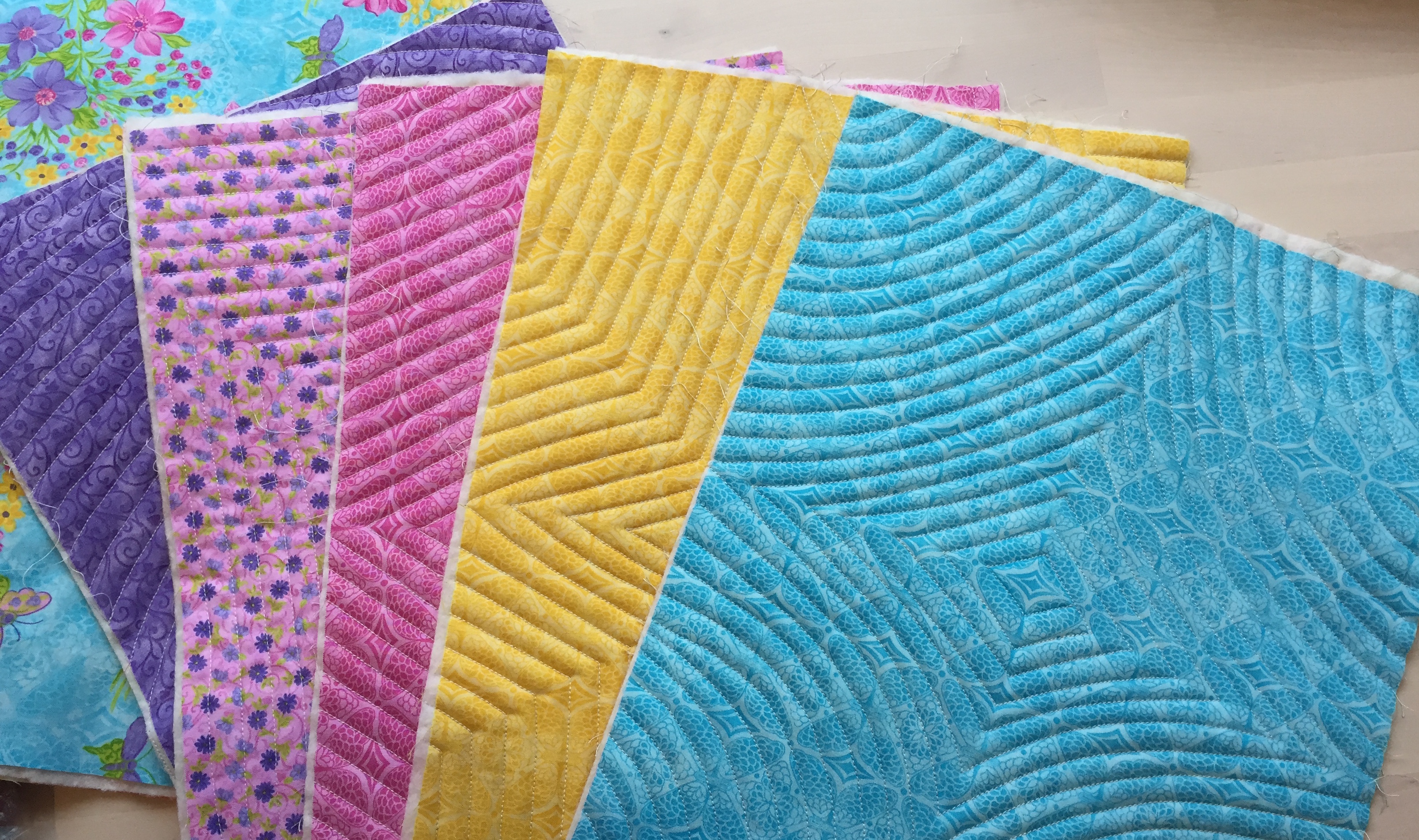 I cut them to the size I wanted, and then made quilt sandwiches and quilted them. I did spiral shapes with different base shapes.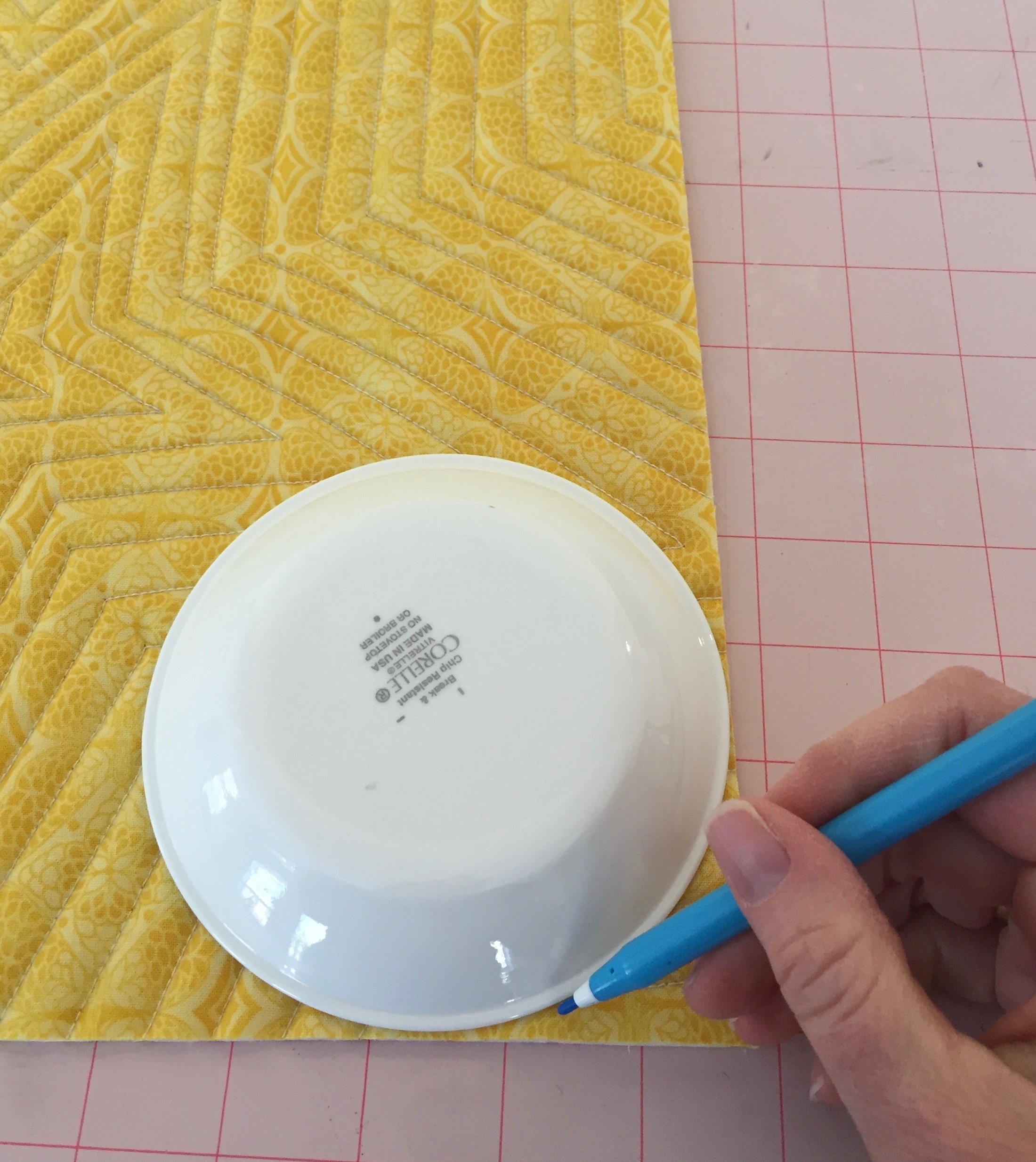 To make rounded corners, I used the edge of a bowl to get the curve.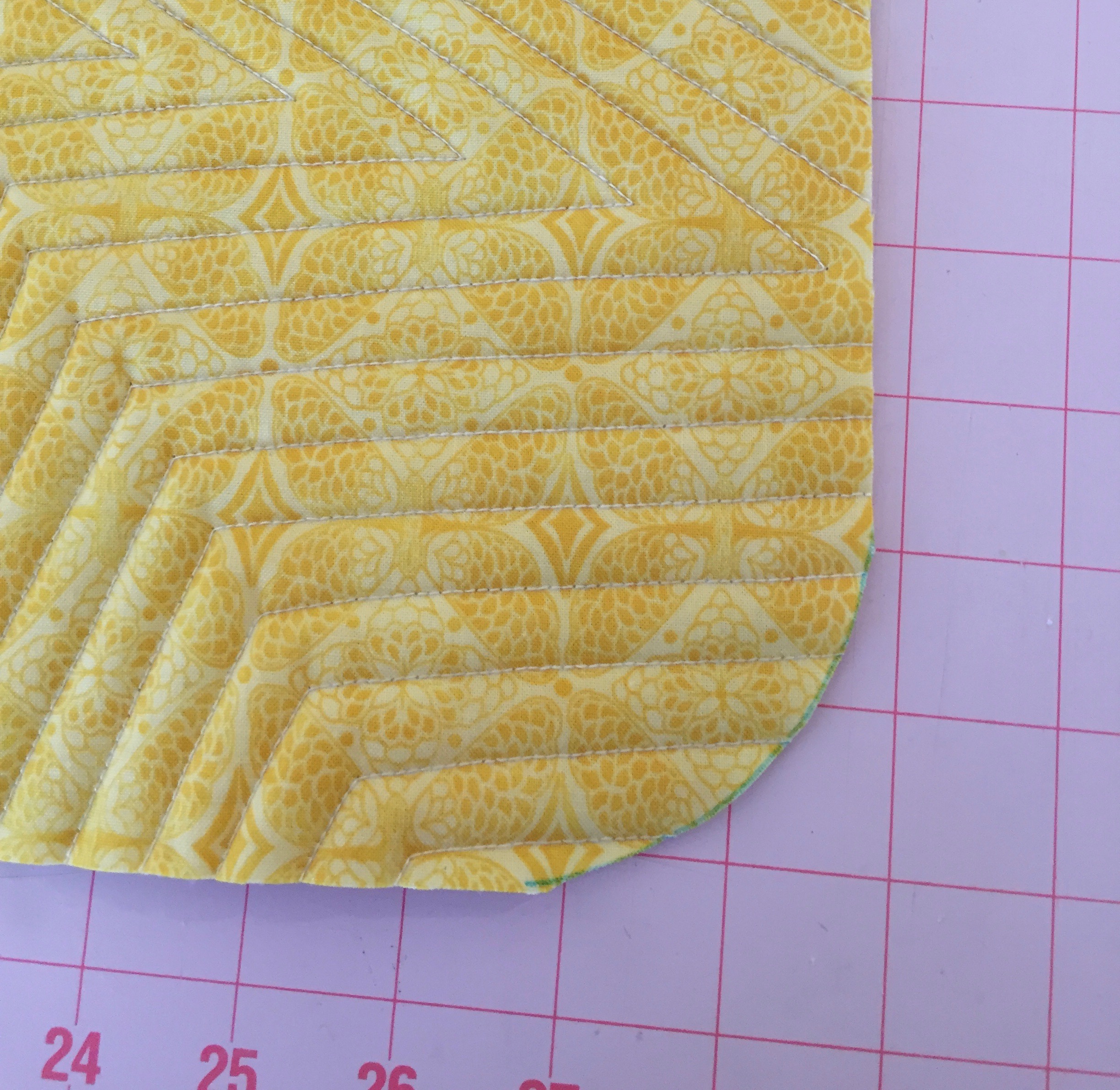 Rounded corners mean that I didn't have to worry about mitring the corners of the binding, but I did have to use bias binding, not cut on the straight of grain.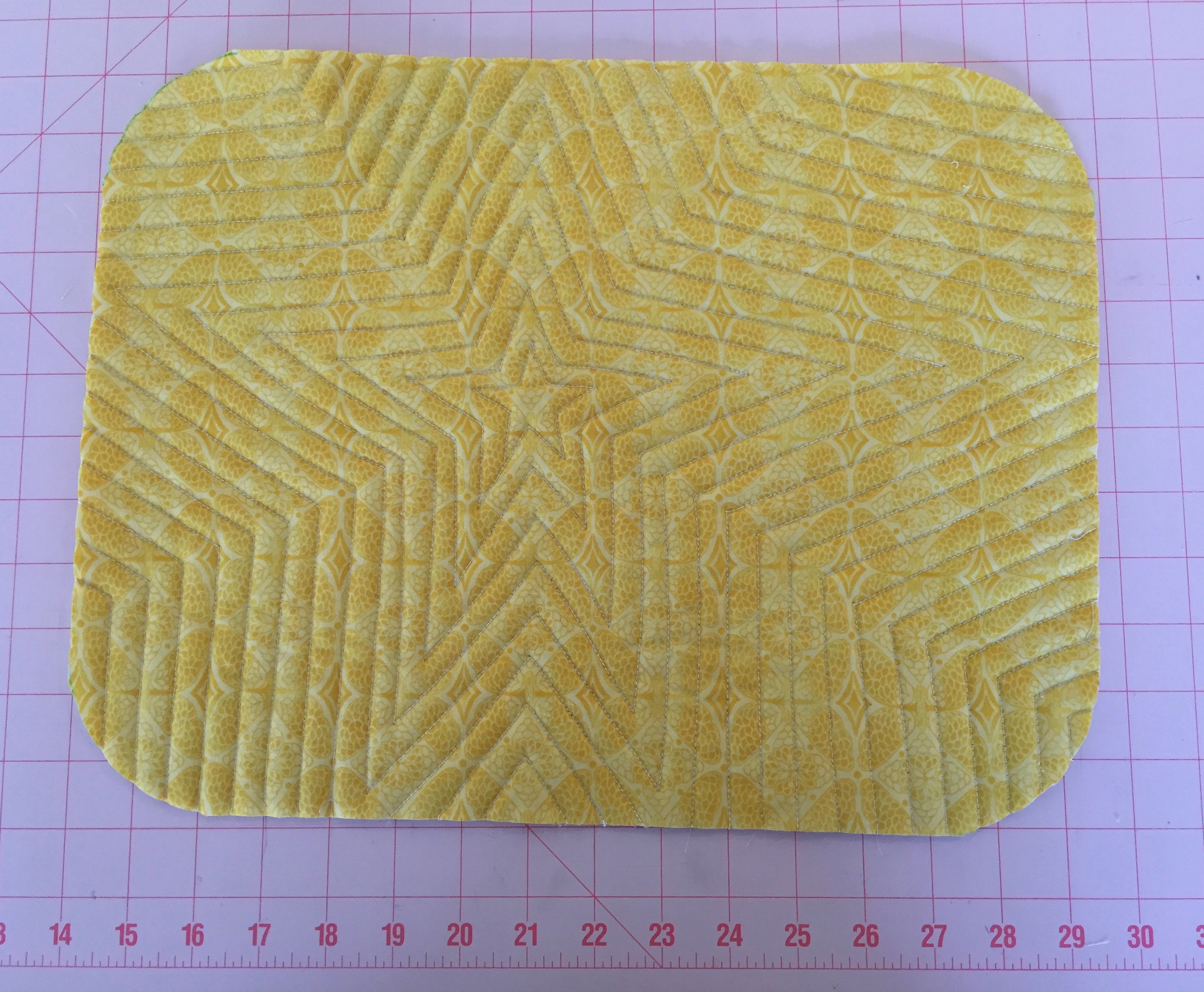 For the binding, I just used packaged bias binding. I had some kicking around in matching colours, and it's a lot easier than cutting it out. I know it's not the same quality as cutting my own out of quilting cotton, but it works great for small projects like this.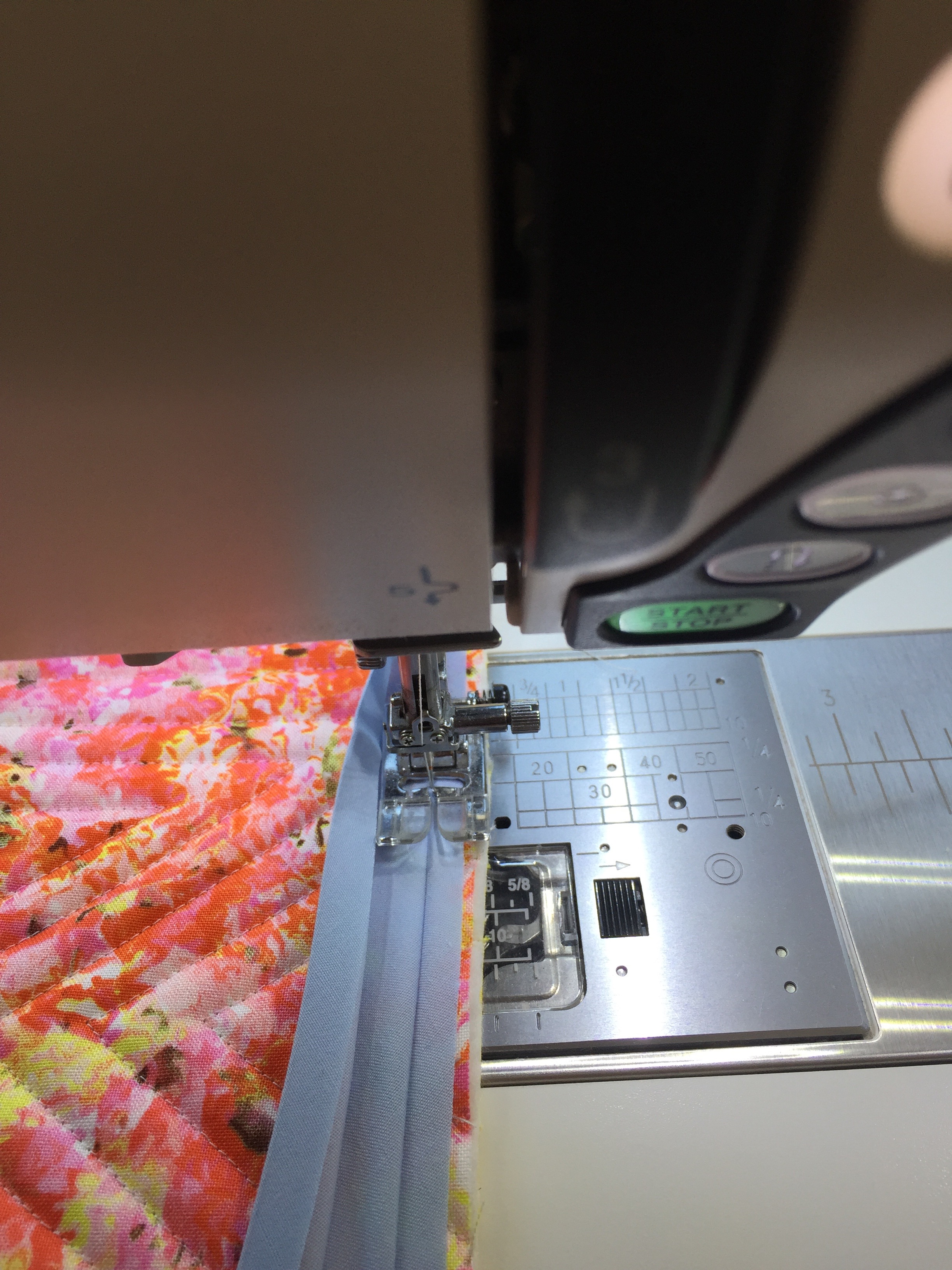 I opened the binding, and sewed it on the edge on the back of the placemat.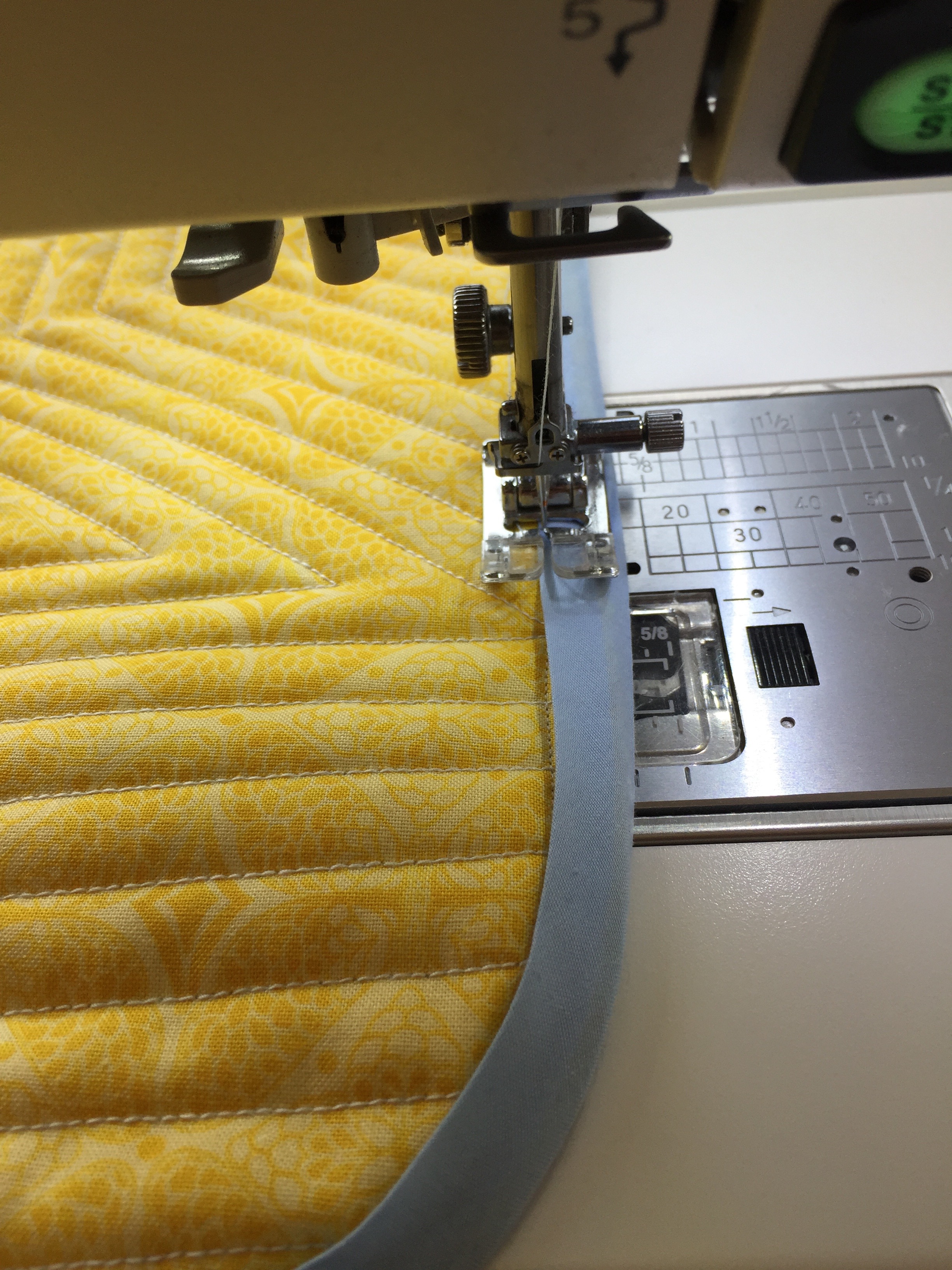 After it was sewing onto the back, I turned to the right side, folded it over and then stitched it down on the front. For a project that will be used and washed a lot, I am not going to bother with hand-sewn binding.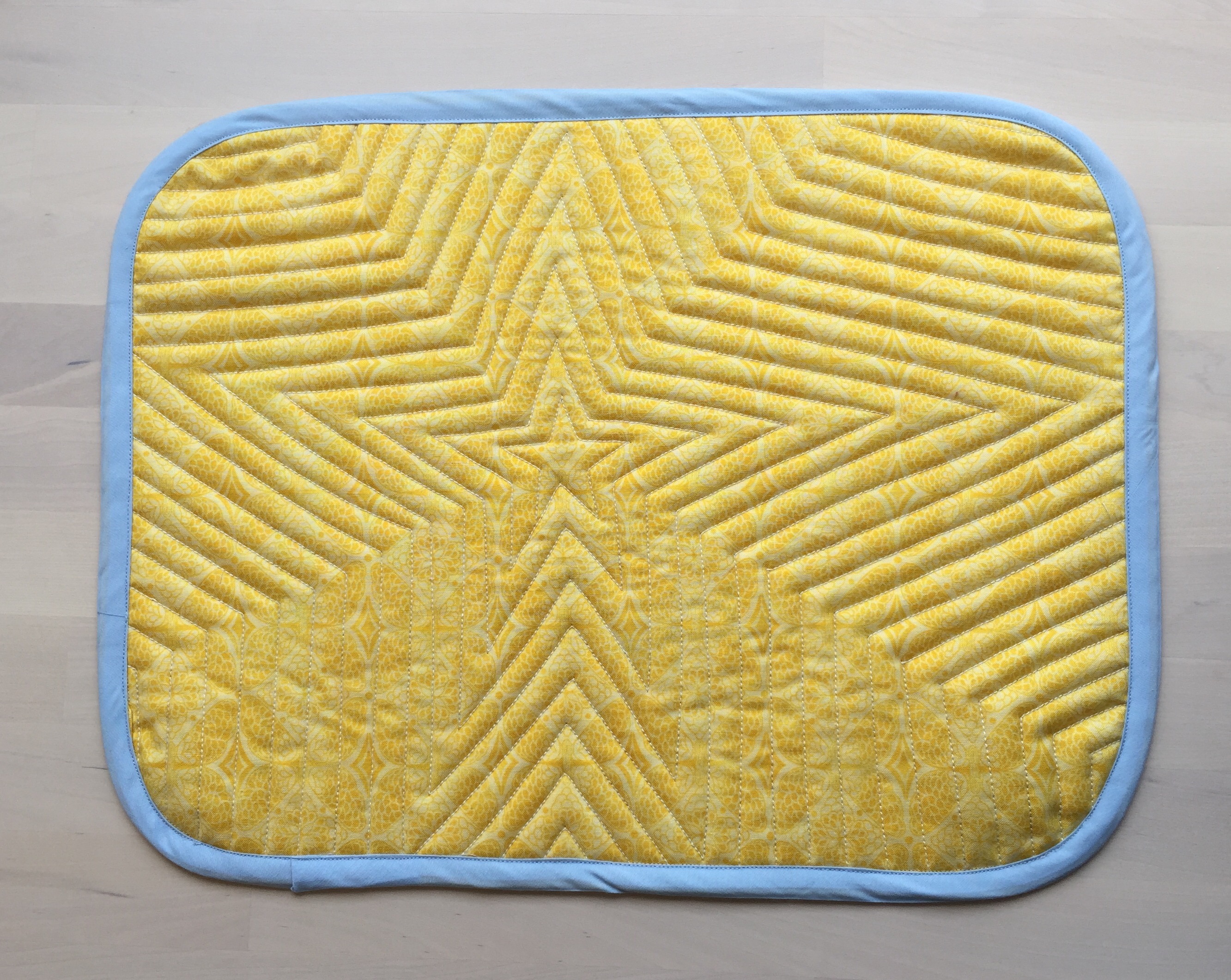 Ta-da! A quick and easy project to brighten my kitchen and practice a new quilting technique. win-win.

---
You might also like …
---
---
---