These placemats are a fun project. Even beginners will find them a quick and straightforward project. Experienced sewists will be able to stitch up several in an hour.
Instructions are included for six placemats. If you don't need all six, consider giving the excess away as gifts. Some organizations like Meals on Wheels will give them to shut ins to brighten their day.
You will need:
2/3 yd fabric one
2/3 yd fabric two
The fabrics do not have to be coordinating as they will be on opposite sides. I am using a summer print on one side and a winter print on the other side to make them seasonal. This is also a good chance to use holiday fabrics.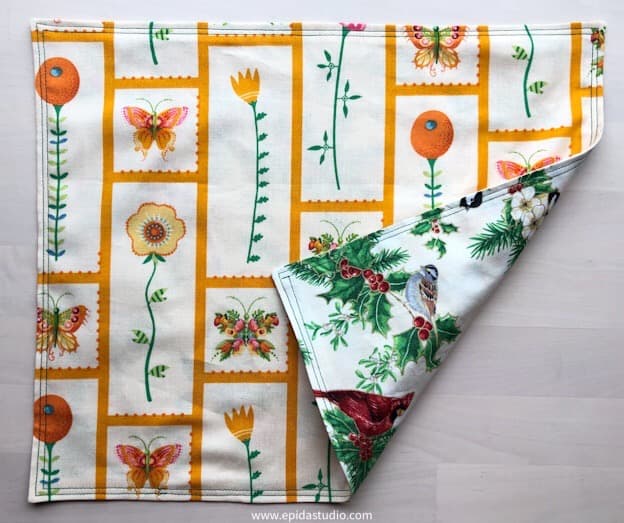 The finished size of the placemat is 11" x 13". I made this size so that there was minimal leftover fabric. You can easily make them larger, but you will need more fabric.
Cut
Cut the fabric into two 12" strips, width of fabric.
Cut these strips into 14" pieces.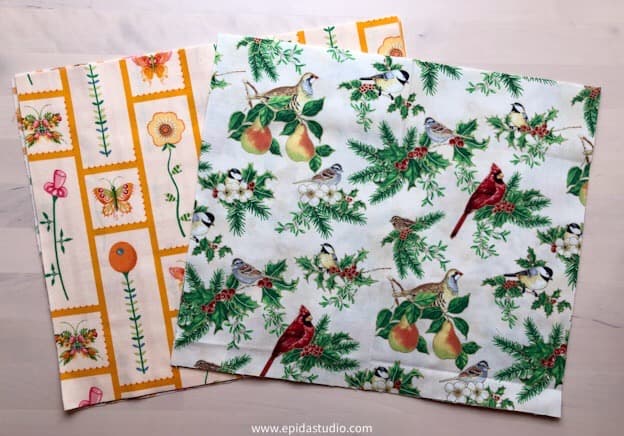 If you are cutting your own sizes, be sure to pay attention to orientation of the fabric design.
Mark
On the wrong side of one of the pieces, mark 3/8" seam lines in the corners. This will make the stitching easier.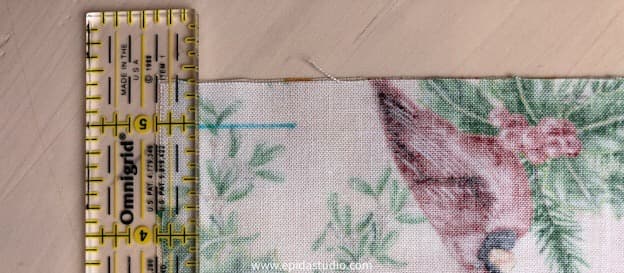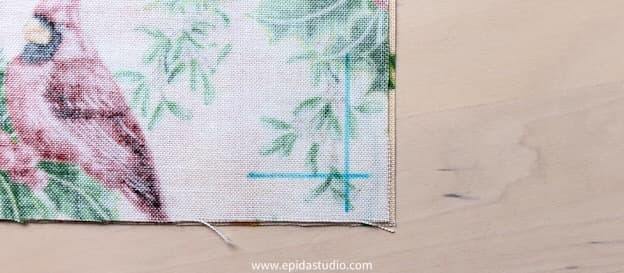 Mark a 4" opening along one side.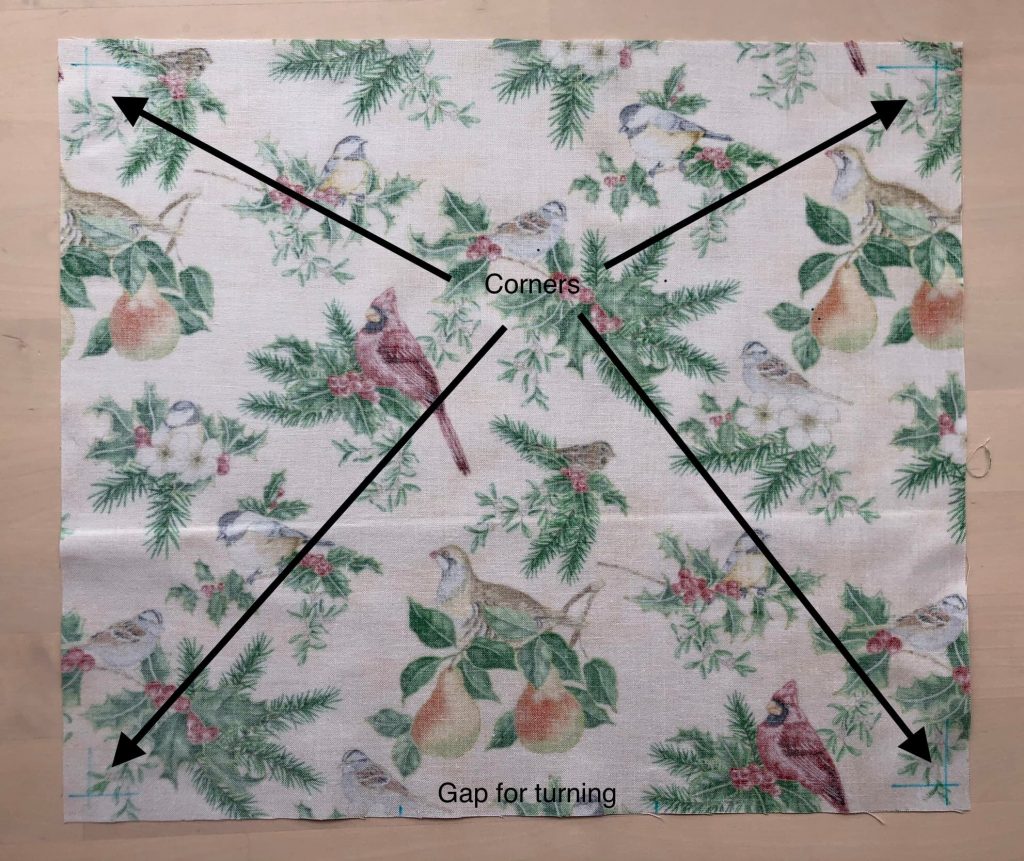 After you've stitched a couple, you might be able to stitch without marking.
Place this piece right sides together with a piece of the other fabric. Hold together with pins around the edge.
Stitch
Stitch using a 3/8" seam allowance. Begin at the edge of the opening, and stitch to the corner. Leave the needle down in the corner and lift the presser foot to turn.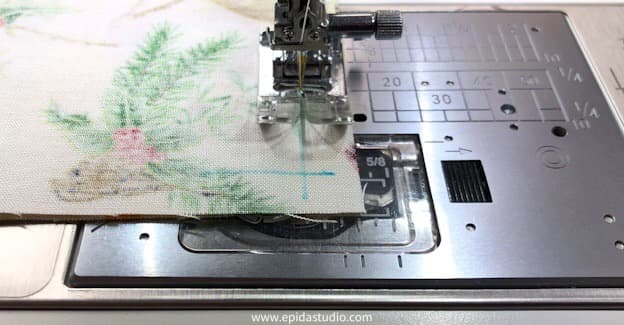 Stitch around the entire placemat, stopping at the other side of the opening.
Clip and Turn
Clip the corners, being careful not to cut the stitching.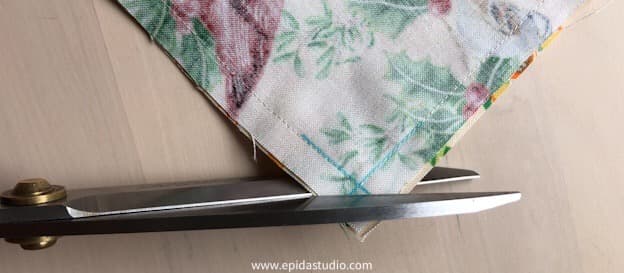 Using the opening, turn the piece inside out. Use something with a point to help open up the corners.
Press well, including pressing in the seam allowance of the opening.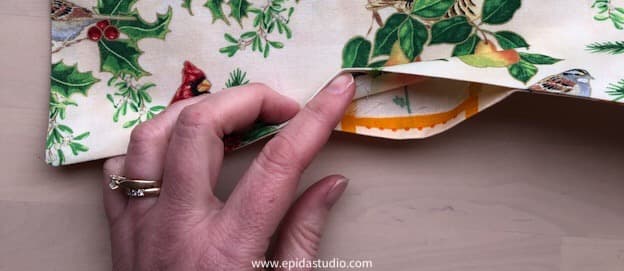 Finishing
Top stitch all the way around the placemat, 1/4" from the edge.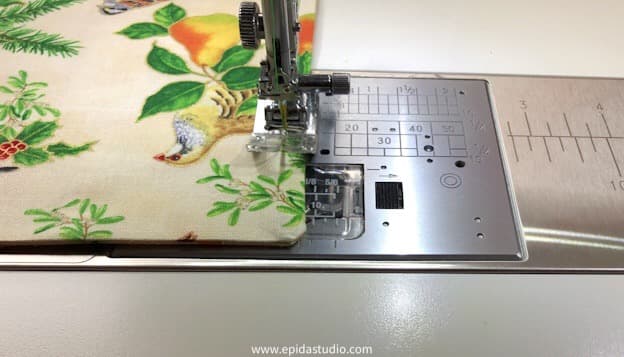 Stitch another line of stitches 1/8" away from the edge.
Clip thread ends.
You're done!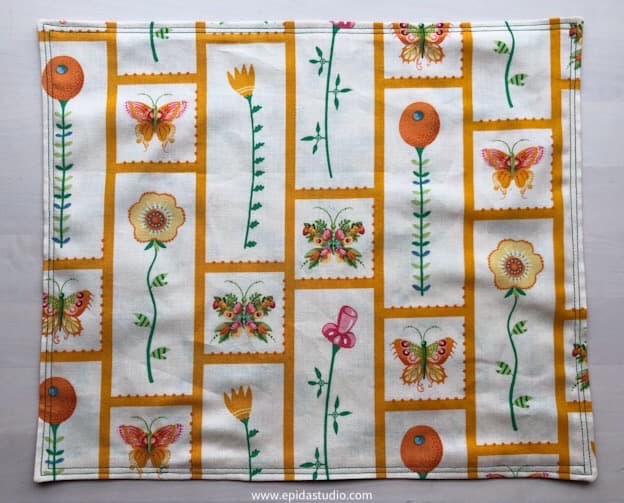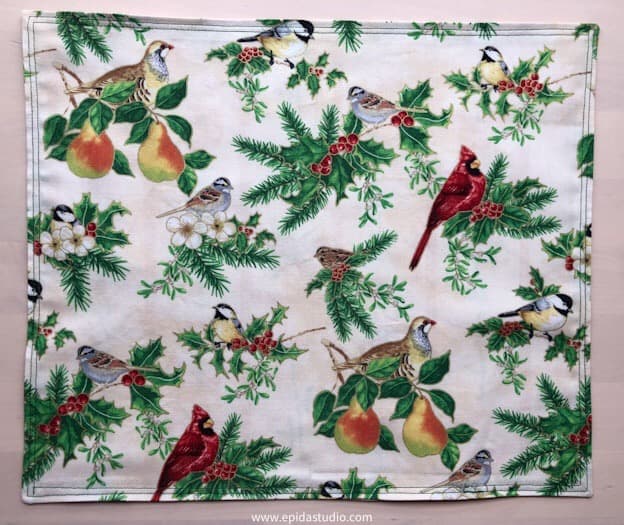 Enjoy using these every day or give them as a nice gift.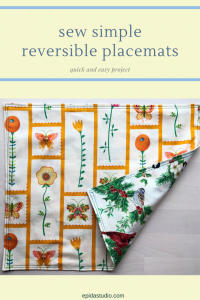 [mailerlite_form form_id=3]
---
---