No matter what you want to sew, there are a few basic skills that will always be used. Once you master these, you can expand your skills to almost any project.
Of course, you can just practice on scraps of fabric, but it is fun and satisfying to practice with an actual project.
Choose a simple project to start with to avoid discouragement.
Choosing fabric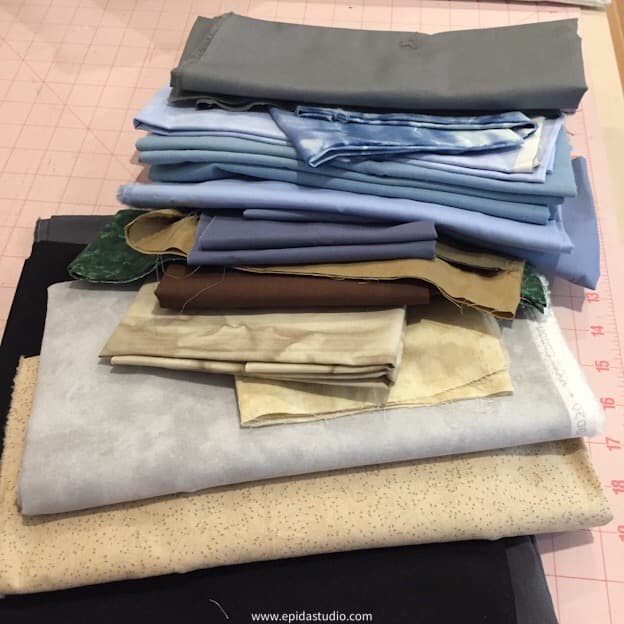 Read and Follow the fabric recommendations that come with the pattern. Silky stretch material won't work with a fitted skirt, and quilting cotton can't make a t shirt.
Each type of fabric has specific qualities and characteristics that make the, act in certain ways. Use them in patterns that use those qualities, not fight against them. If you find a beautiful fabric, do some research to find a pattern that matches.
Cutting fabric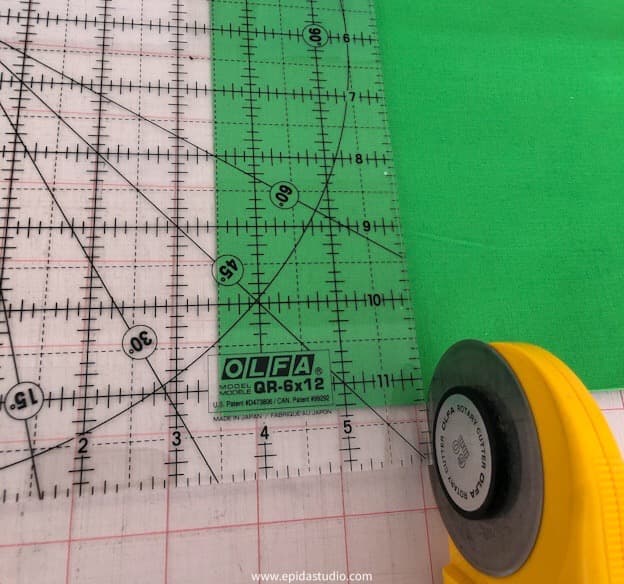 Once you have decided on a project, the fabric will have to be cut to a specific size. There are different cutting techniques for different situations.
For quilts, you will usually use a rotary cutter, mat and ruler to cut pieces. These will give you exact sizes with perfectly straight edges.
To make clothing, you will usually have a shaped pattern which will lay on the fabric. You can hold it with pattern weights of pins and cut around the pattern.
Home dec projects use either of these methods, depending on if you're using basic shapes like rectangles or more complex shapes.
Regardless of whether you are cutting with a rotary cutter or scissors, there are two things to be careful of.
1 Keep your blade sharp.
It is very difficult and frustrating to try to cut fabric with a dull blade.
Keep one pair of scissors dedicated to cutting fabric and periodically have them sharpened.
Cutting paper (or worse, cardboard) with fabric scissors will dull them quickly. Make sure your family knows not to use them and hide them if necessary.
With a rotary cutter, learn how to change the blade and be prepared to change it every couple of projects.
2 pay attention the grain line.
Grain line in fabric has to do with the weave.
Woven fabrics are made with threads running in perpendicular directions. The grain line runs parallel to the threads in the fabric.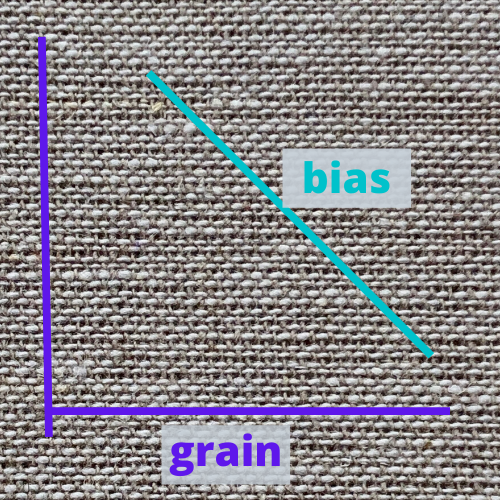 If you pull a piece of fabric on the grain line, it will have little stretch.
If you pull on the diagonal, it has a lot of stretch. This is called the bias.
Sometimes you want a bias stretch in a certain direction. It can be used to help with fitting.
Grain line is usually marked on the pattern, so pay attention when cutting it out. If it is not marked, cut pieces with straight edges parallel to the grain line.
Stitching together
You will probably want to stitch pieces together using a sewing machine.
There is nothing wrong with hand sewing if that is what you prefer, but a sewing machine gives a heavy duty seam that can stand up to wear and tear in clothing and home dec items.
If you are a total beginner, look for a class where you can learn from a teacher. Most sewing machine dealers offer classes. Many are included with the purchase of a machine.
On-line classes are good too, but you don't get the same teacher feedback and camaraderie of a class.
Most sewing can be done with just a straight stitch and zig zag stitch, so don't be intimidated by all the options.
Press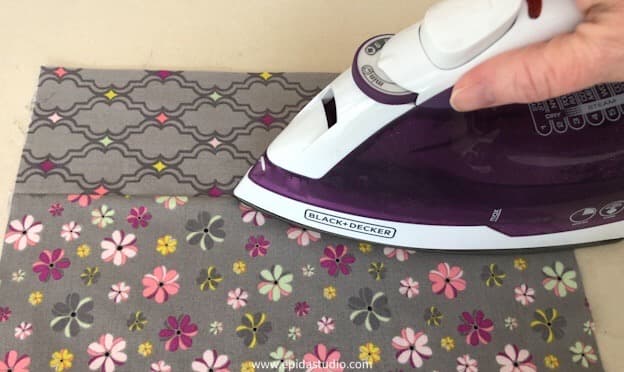 Even if you never iron anything, you will need to dust off your iron for sewing projects.
Pressing well before, during and after stitching will make a huge difference in your finished project.
NOTE: Be sure to follow pressing instructions specific to the fabric you are using. There are some fabrics that can't handle a hot iron.
If you are looking for a great beginner project, try the Magic Market Bag. It is easy to stitch, forgiving if you are not totally precise, and it gives you something useful.
[mailerlite_form form_id=3]
---