French knots are a fun embellishment to add to your embroidery project. They do tend to draw attention to themselves, so choose their placement carefully.
If you are following along with the House Embroidery Project, you will know that there are three different embroidery options.
The Relaxed option is a simple finish with the whole picture done in one colour of backstitch. The Intense option uses different stitches for interest and texture.
This embroidery design is available for newsletter subscribers in the resource library. Sign up at the bottom of the page to get access.
The Insane option uses many different colours and many different stitches, including French knots and backstitch.
French knots
French knots have a reputation for being difficult, but with practice they can be a lot of fun. Here is a tutorial for stitching French knots and ideas for other ways to use them in your embroidery pieces.
In the House Embroidery Project, French knots are used as the centres of the flowers in the garden. This is one of the most traditional uses of French knots.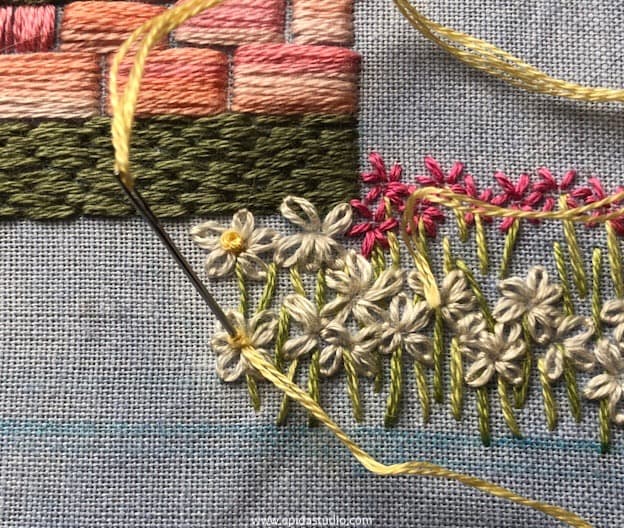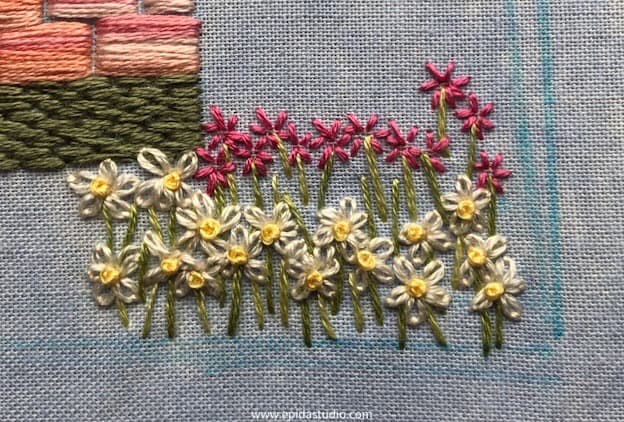 ---
Back Stitch
French knots are flashy attention seekers, but back stitch is a reliable utility stitch.
Backstitch could be used in a lot of places in this project. I considered using one strand of floss to stitch back stitch mortar between each of the bricks. In the end, I decided that it wouldn't add anything to the piece, but you might want to try it.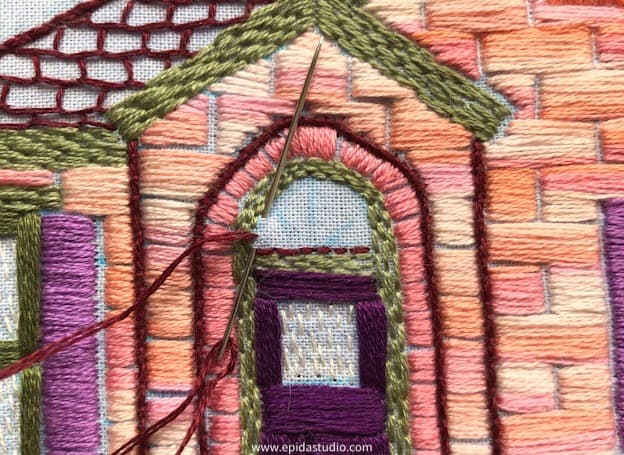 Backstitch could also be used in place of the couching, if you are not comfortable with working with two threads.
It would be a good choice if you want to add a border around the whole house or parts of the house.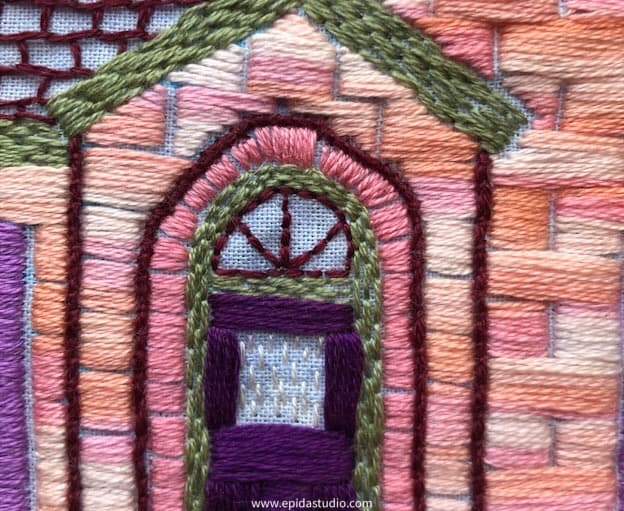 In the end, I only used backstitch for the window over the door. It seemed like the best way to finish that off.
Here is a tutorial for backstitch.
Share your house embroidery project on instagram and tag #epidastudio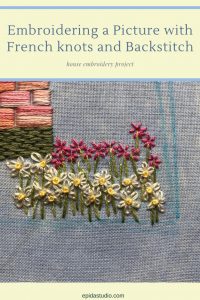 [mailerlite_form form_id=3]
---
---