The embroidery is finished, and now it's time to put it together.
Using a wooden hoop as a frame is a cute and economical option.  I have used a 7-inch wooden hoop.  Before assembling it, trace the inner ring onto a piece of felt.

Cut out the circle, then cut a small wedge out of one side.

This will be an opening for hanging.

Put the fabric in the wooden hoop, centring the embroidery.

Trim the excess fabric off the corners.

Thread a needle with a long piece of double thickness thread and knot it.  Gently but firmly pull the edges in to the middle.

Continue all around the frame.  This is a great way to use up ends of leftover thread.

Glue the felt onto the edge.

Press firmly and allow to dry.

It's ready to hang!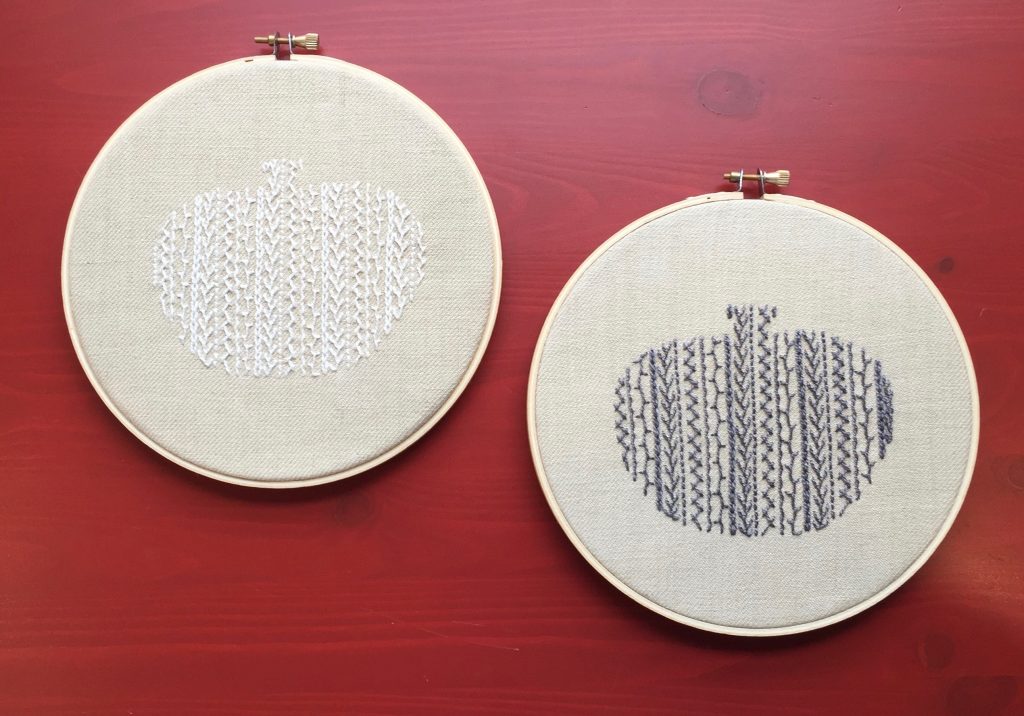 Enjoy your new fall decor.
---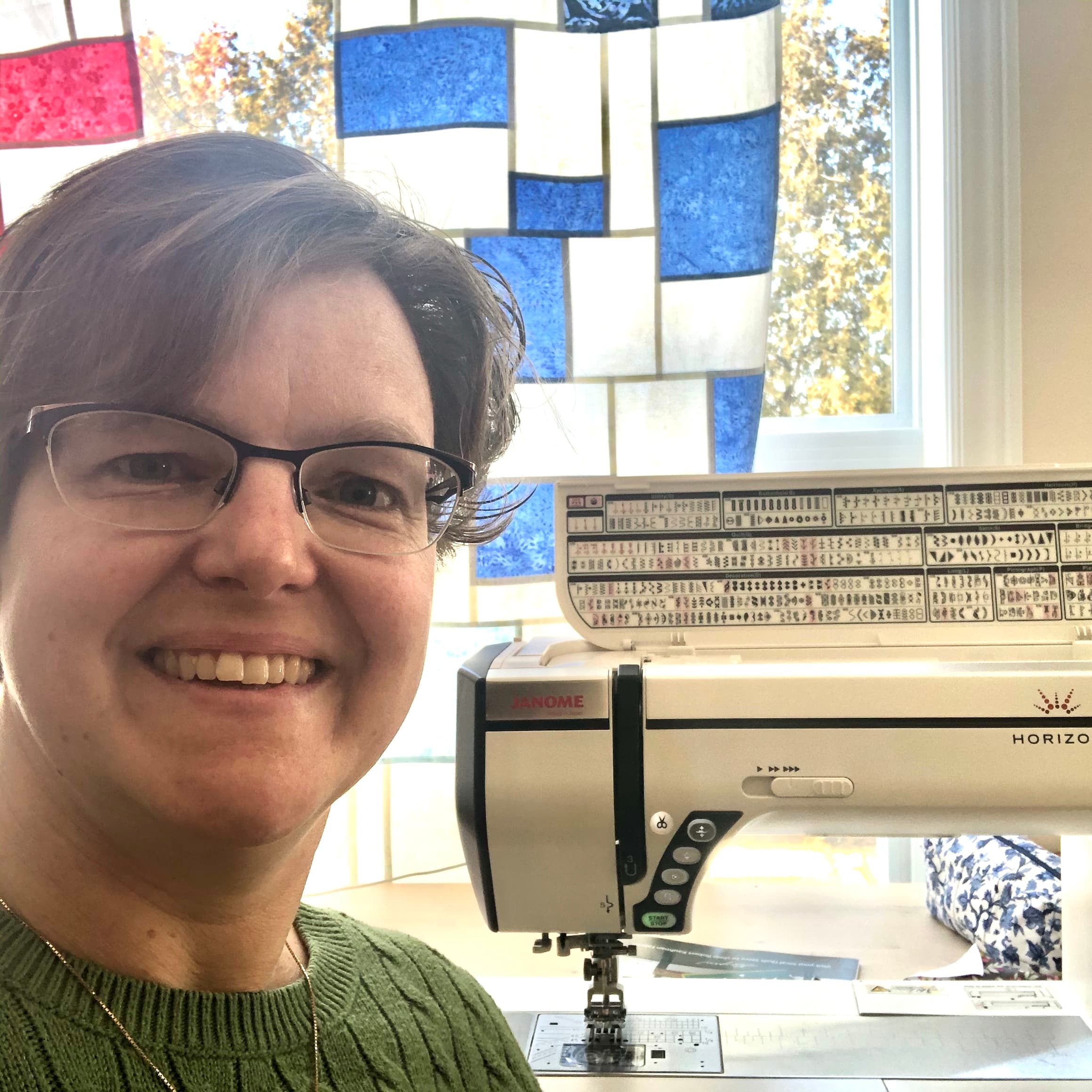 Elizabeth DeCroos
designer, teacher, speaker
Elizabeth enjoys doing all types of sewing and needlework and teaching others new techniques. For more information or to have her speak to your group click HERE.