This bag was a quick little project stretched out to take years.  The embroidery and quilting were done years ago, and it sat in the UFO (unfinished object) pile, waiting to be turned into a little bag.  This year I have been working hard on my UFOs, and my goal is to get all of them off my list by the end of next year.  That will clear up space for new projects, both physically and mentally.

The embroidery on the bag is a cute little design from Gail Pan, a great Australian designer.  I have done a few of her designs, and I really like them.  I also like the big stitch quilting with Perle cotton.  I haven't tried this on a larger quilt, but I like the look.  Small projects like this are a great way to try out a new technique.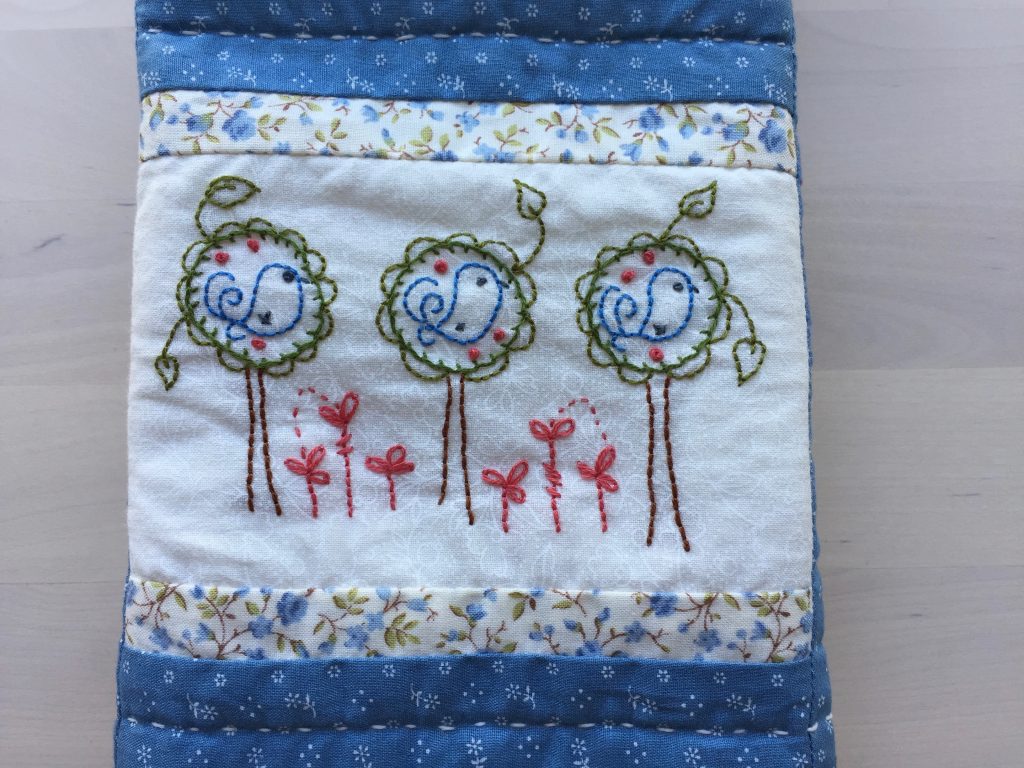 The whole bag is only 5 in x 8 in, so it won't hold much.  I am not exactly sure what I am going to do with it, but I will come up with something.  Right now it is just hanging on a drawer knob.