In embroidery, there are some times the stitch to use is obvious. Stems? Maybe stem stitch. Flowers? Maybe lazy daisy.
But part of the fun of embroidery is to use stitches in different and unexpected ways. I've tried to do that in the Intense Option of the house embroidery.
The roof is done with blanket stitch (sometimes called buttonhole stitch). This stitch is often done on the edge of something, like appliquéd pieces. It is both strong and decorative to hold pieces together.
But it is often overlooked as a decorative stitch.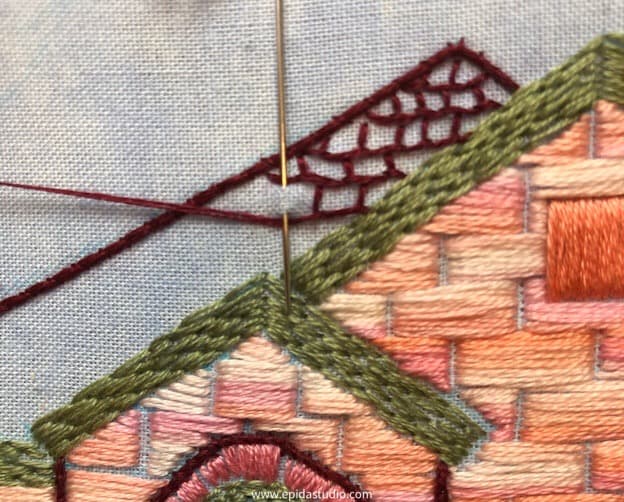 For the roof, it is a great stitch to give the look of shingles. The stitches are a bit more rectangular than blanket stitch is often done.
See a tutorial for blanket stitch here.
This stitching is done with two strands of embroidery floss.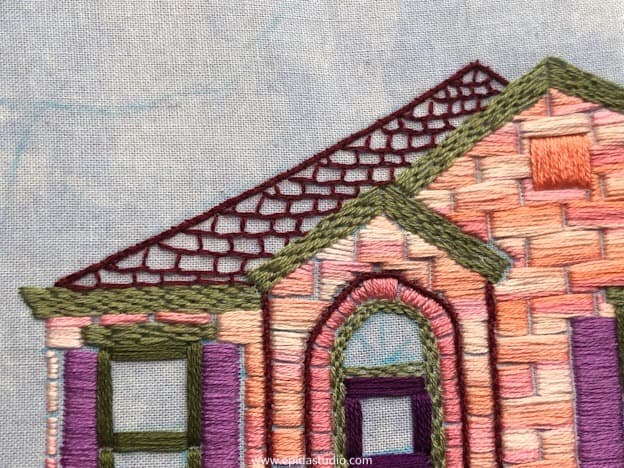 I really like how they turned out. They are not perfectly shaped, but seem a little organic. I just eyeballed and estimated sizing and spacing.
If you want exact consistency in size, you will probably need to mark each one.
To make the roof darker, this stitching could be combined with fabric painting. I didn't do this, but it would be a nice option.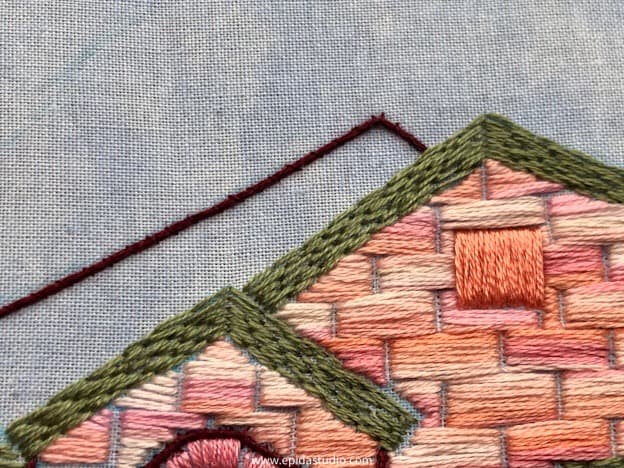 The thick borders on the roof and around the doorway are done with couching.
Couching is a method of embellishment where a large thread lays on the surface and is tacked down with another (ususally smaller) thread. See a tutorial here.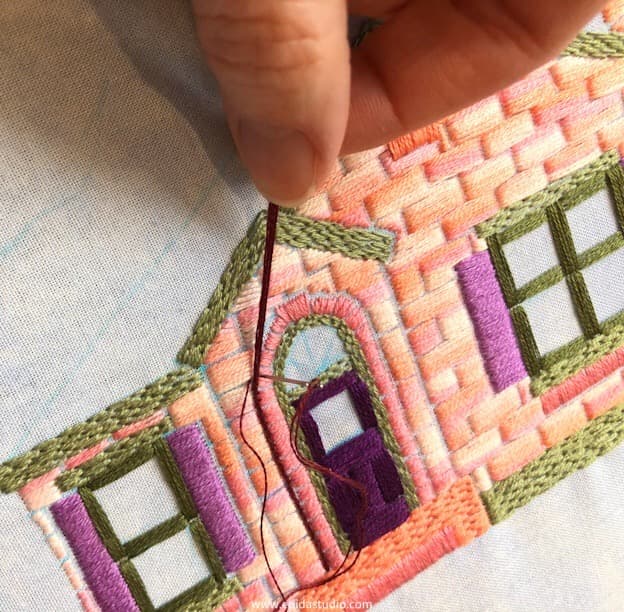 I used six strands of floss and couched them down with a single strand.
This is a nice way to add a thick thread without pulling it through the fabric. The stitch density is already high in this piece, so trying to stitch with six strands of floss might add distortion.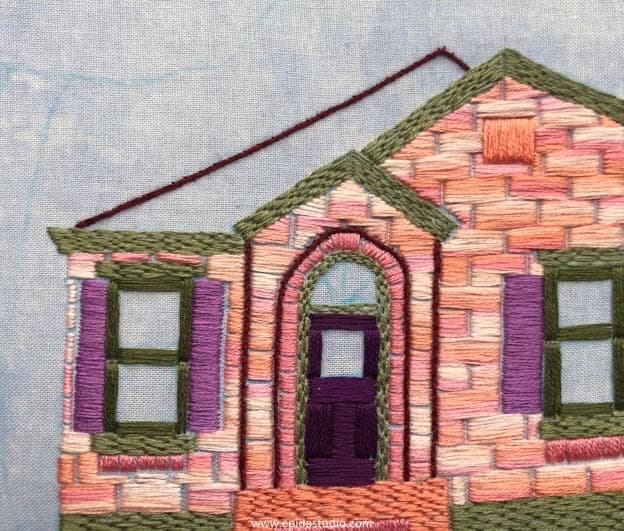 Feel free to experiment with your own ideas. Stitches can be used in unusual ways with great effect.
Check out more of the house embroidery.
[mailerlite_form form_id=3]
---
---