This table runner is a great pattern to use your creativity. Instructions are included for three different variations in five different sizes each.
Each design includes a lot of negative space, which is the perfect background for embroidery, appliqué or special quilt designs.
Single Chain Variation
The single chain variation is a classic design made with two fabrics. Switching out the fabrics gives it a totally different look.


It looks great with either solids or prints.
Accent Fabric Variation
The accent fabric variation features one fabric for the chain and another fabric for the chain itself.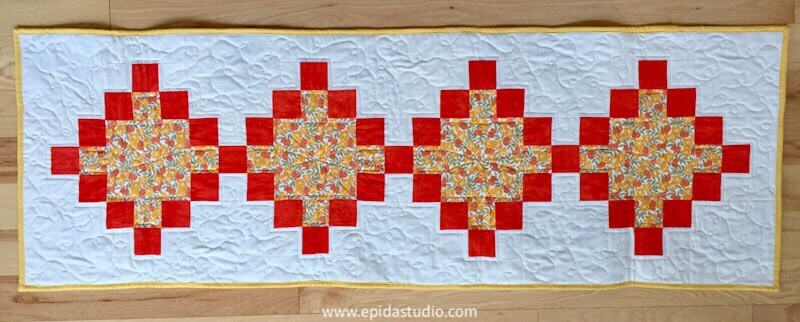 It's perfect for holiday fabrics or for that special fabric that you love but don't know what to do with it.
Twisted Chain Variation
Twisted chain is a nice way to use two contrasting colours. It looks complicated, but the clear instructions make it easy.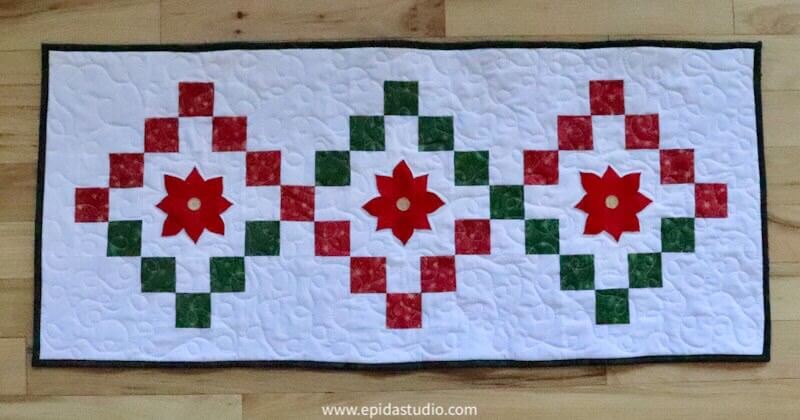 ---
Filling in the blanks
Each variation includes a lot of negative space. This is the perfect place to add your own creative touches.
You can add embroidery, applique or quilting designs.
This runner was the perfect choice for some freestyle embroidered wreaths. See the full embroidery tutorial HERE.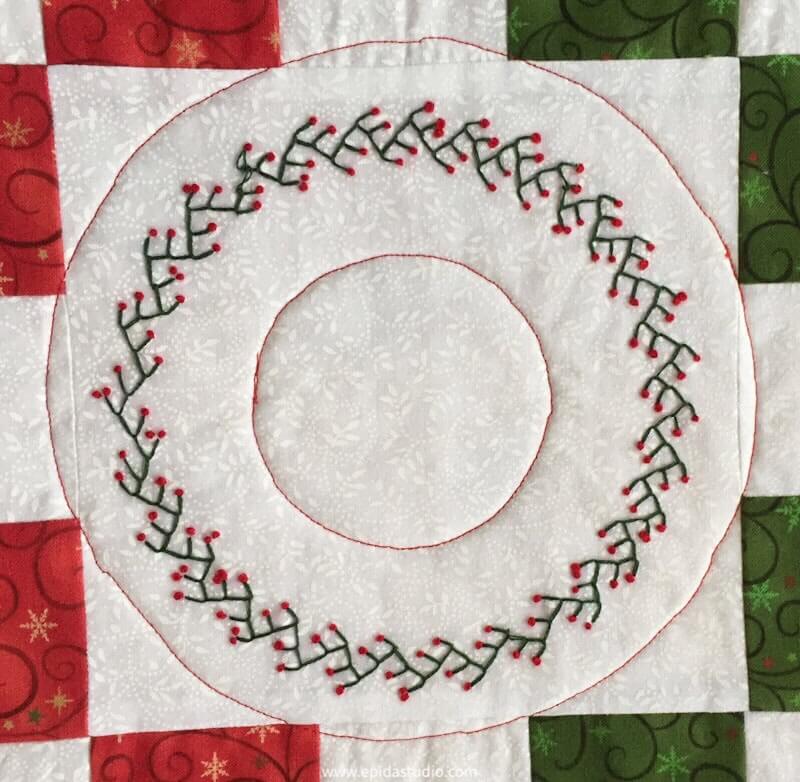 There are five different sizes included in the pattern:
XS – 18″ x 30″
S – 18″ x 42″
M – 18″ x 54″
L – 18″ x 66″
XL – 18″ x 78″
If these are too large for you, you might prefer the Fill in the Blanks, Jr. It is a similar design but in a smaller size.
This is a great way to make seasonal quilting projects without committing to an entire quilt.
If you like this pattern, you might also like …
---
---