This window hanging is sure to cheer you up on a cold day. It's the first of the Seasons Collection – Summer.
This piece finishes at 24″ square and is made with the modern pojagi seam technique.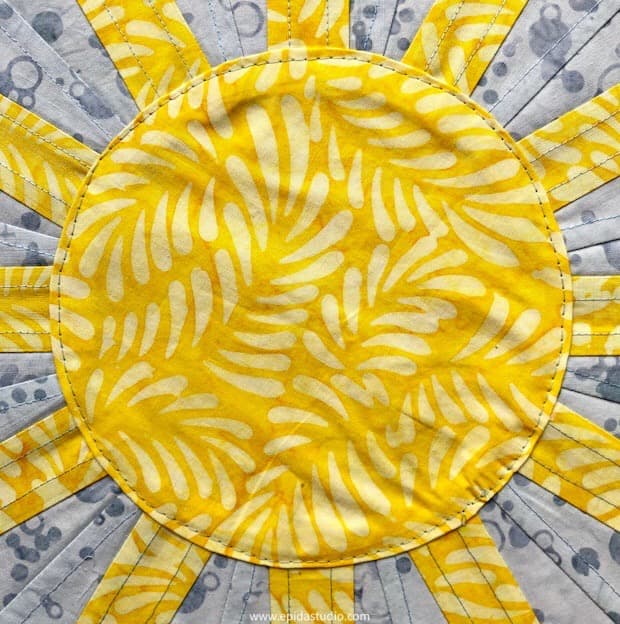 The result is a totally reversible piece of patchwork art. It looks like stained glass in a window.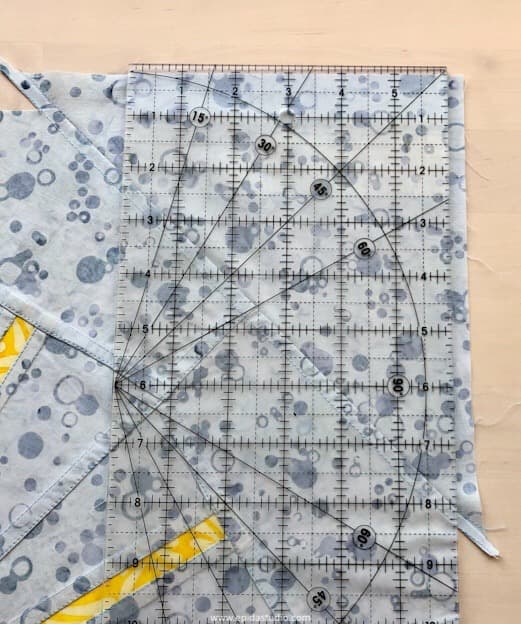 This pattern gives clear instructions for cutting and stitching out of batik fabric.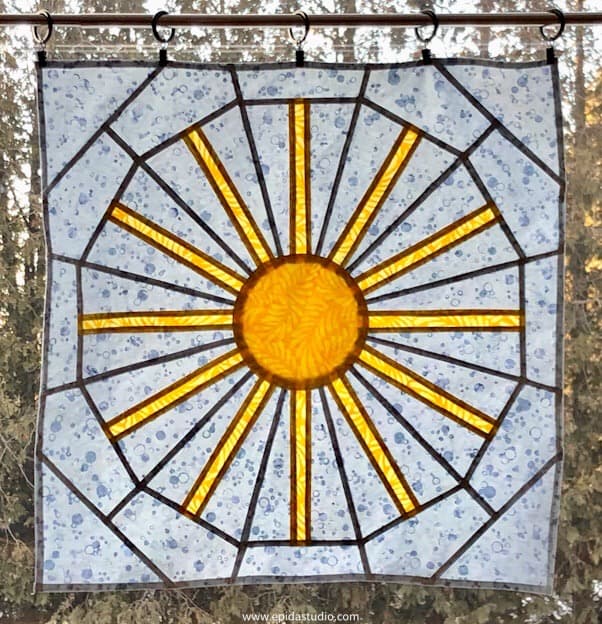 Get it now in my shop!