Straight stitch is a way to give a lot of texture and dimension to stitching. The method I have used in stitching this flower motif is sometimes called long and short stitch. Having stitches of different lengths allows the shades to blend into each other so it appears more natural than stripes.
In the sample, I used DMC#600, 602, 603, 604, 605. The darkest colour was in the centre of the flower, and the rest radiated out the petals from dark to light.
Straight Stitch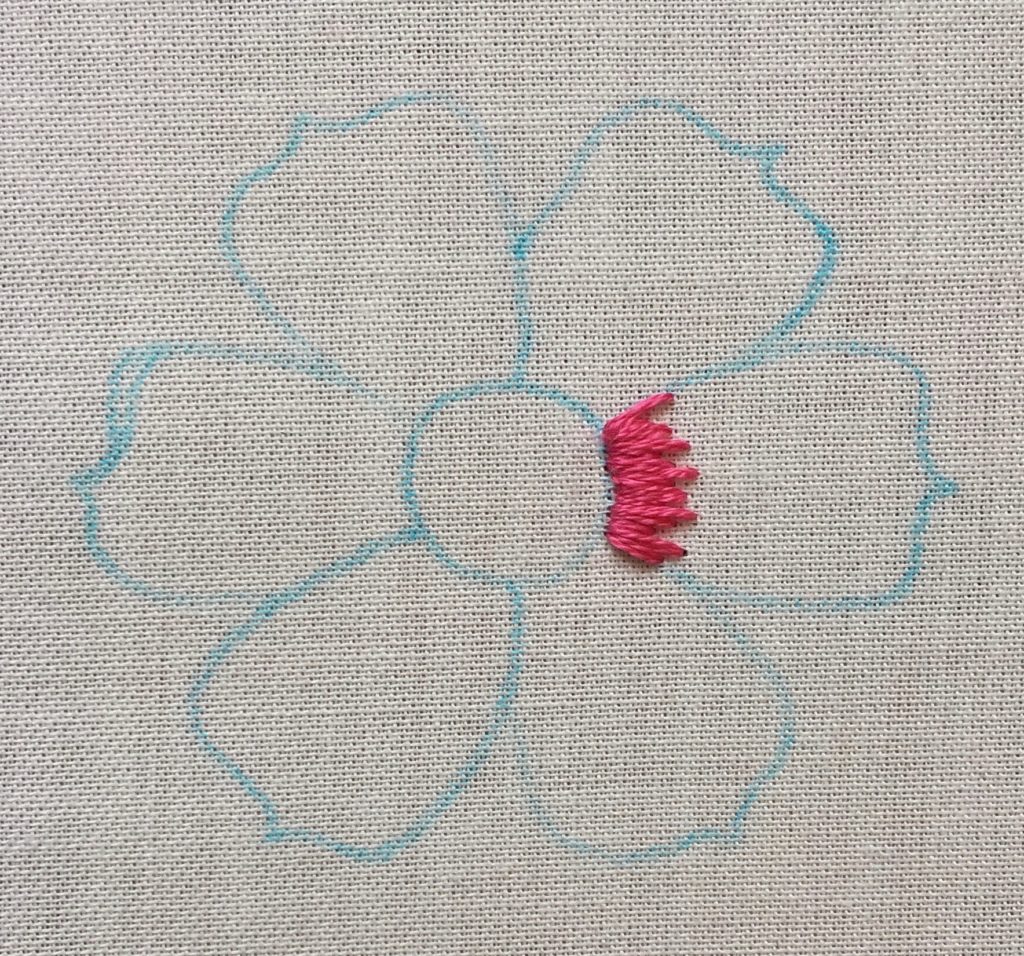 Using three strands of floss, take stitches of varying lengths close beside each other. Since I am using four colours in total in the petals, I went approximately 1/4 of the way up the petal. If you choose a different number of colours, you might want to adjust the length of stitches.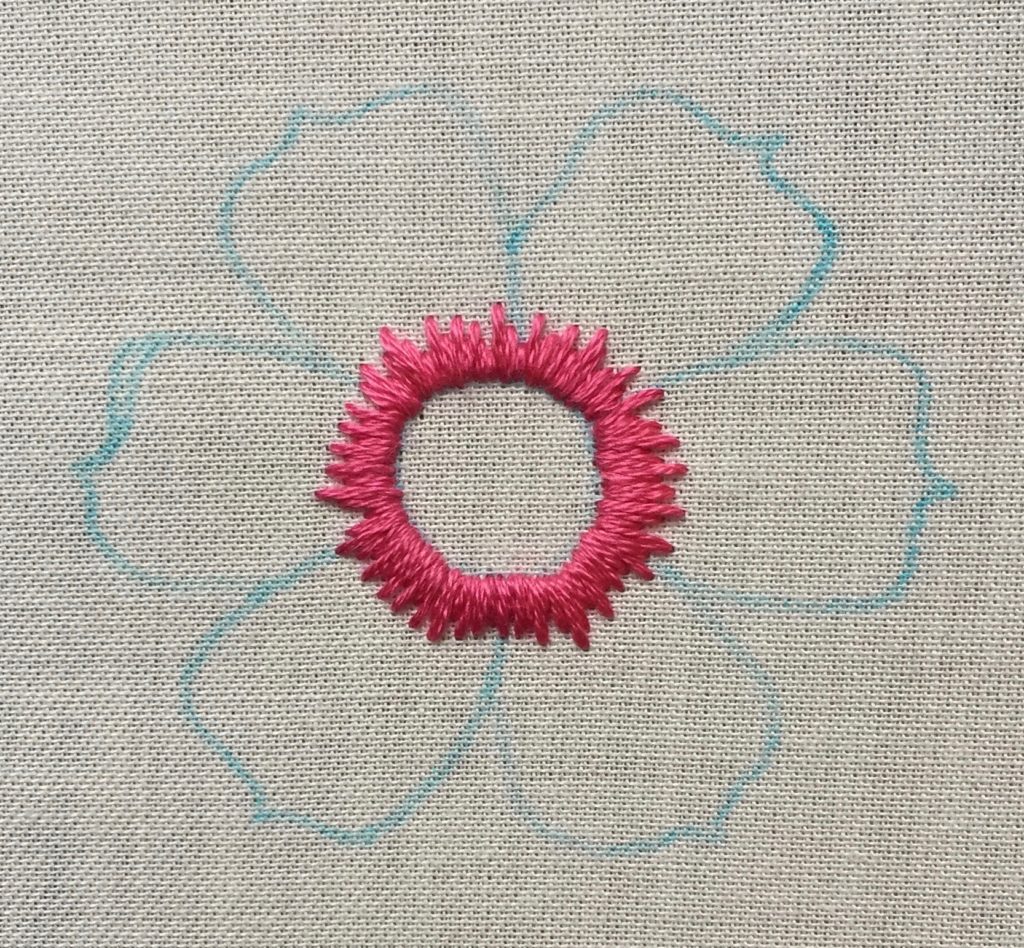 Continue around the flower, trying to keep the stitch lengths uniform, but not exact. Small varieties help give it an organic look.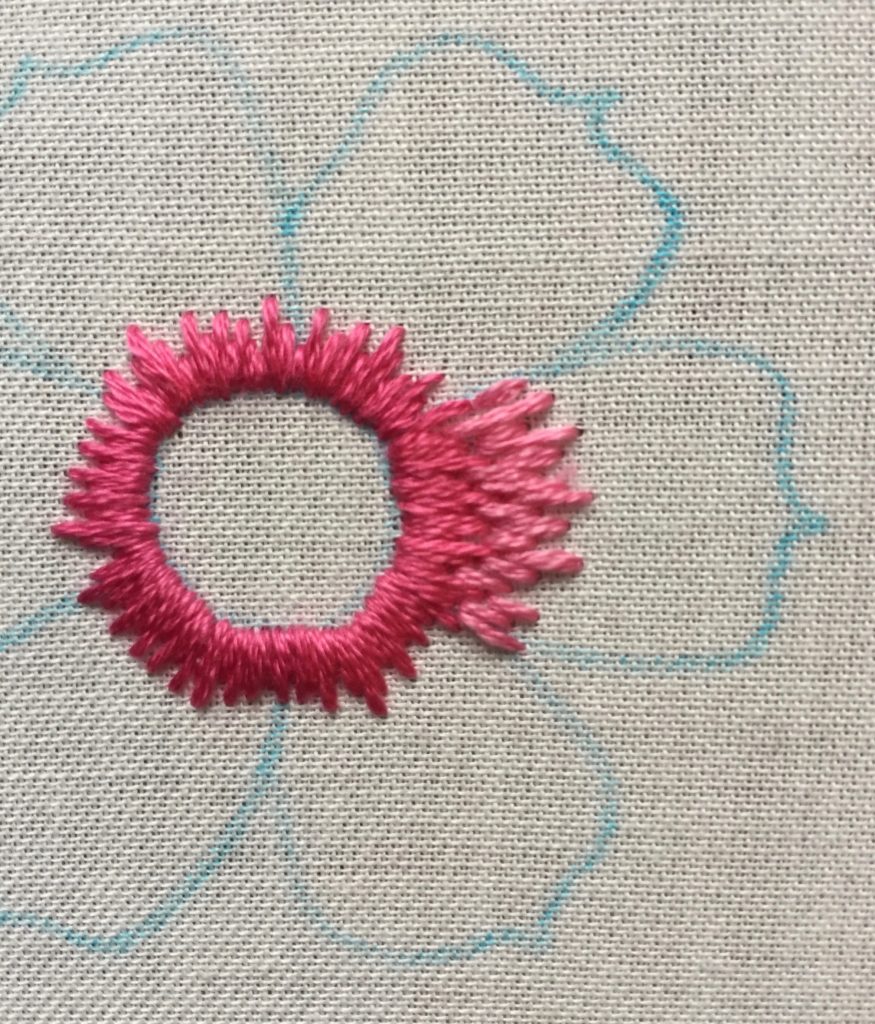 The second colour is done with stitches at the end of the stitches from the first row.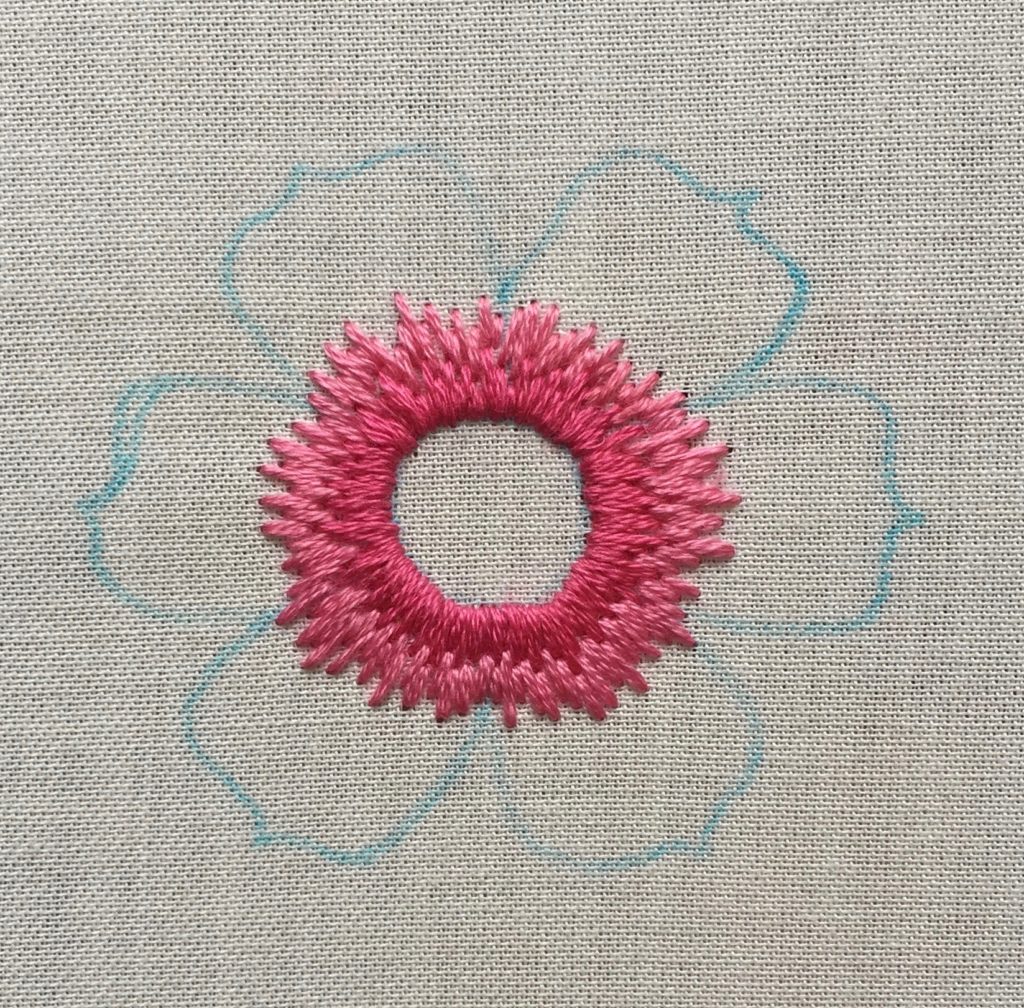 Again, work all the way around the flower. Some of these stitches may be up to the place where the petals separate, so start to pay attention to the edges of the petals.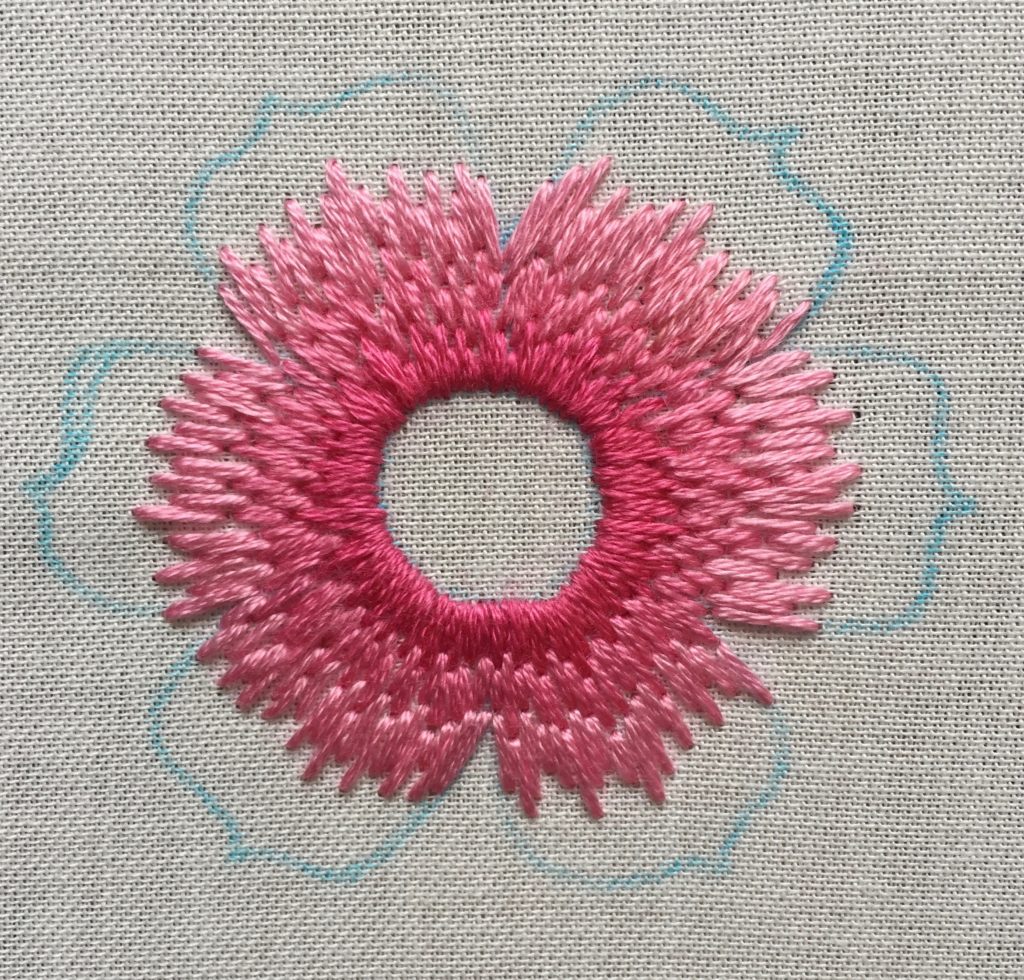 Repeat again with the third colour.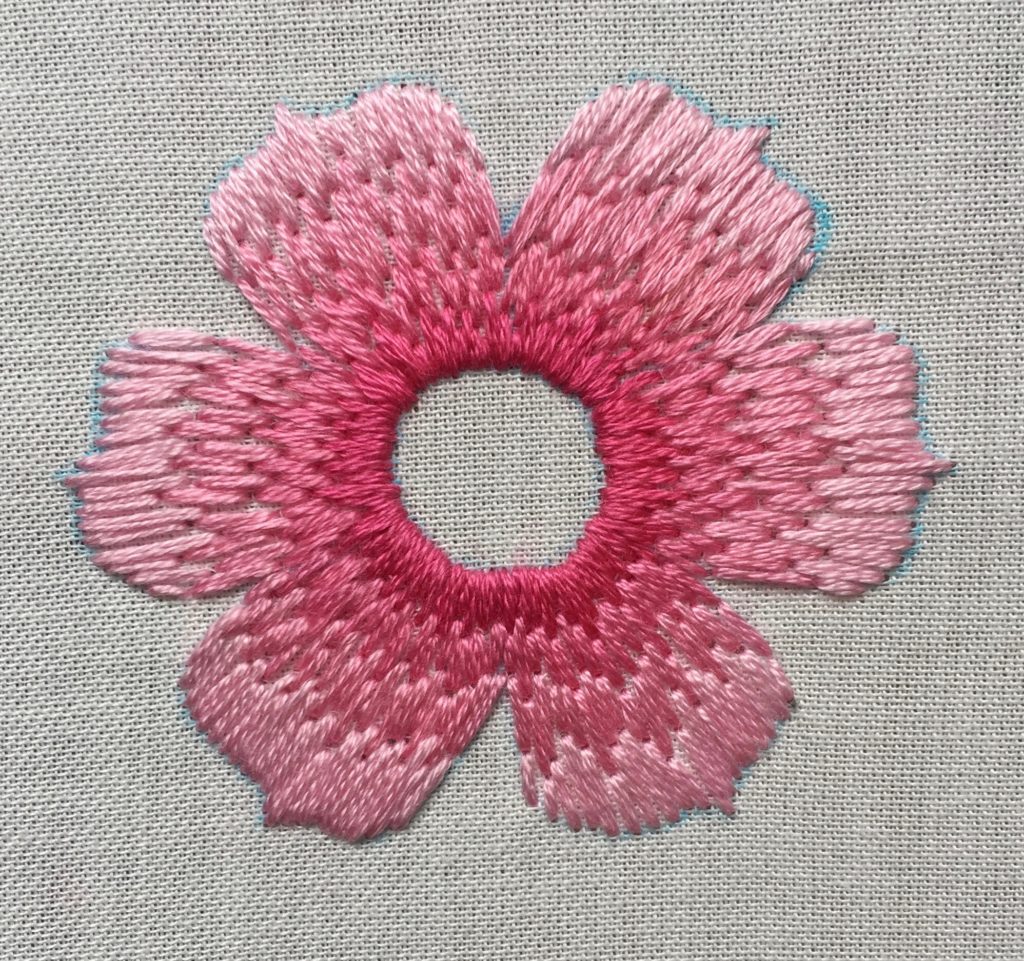 For the final round, stitches will go right to the end of the petals, and end with a smooth edge.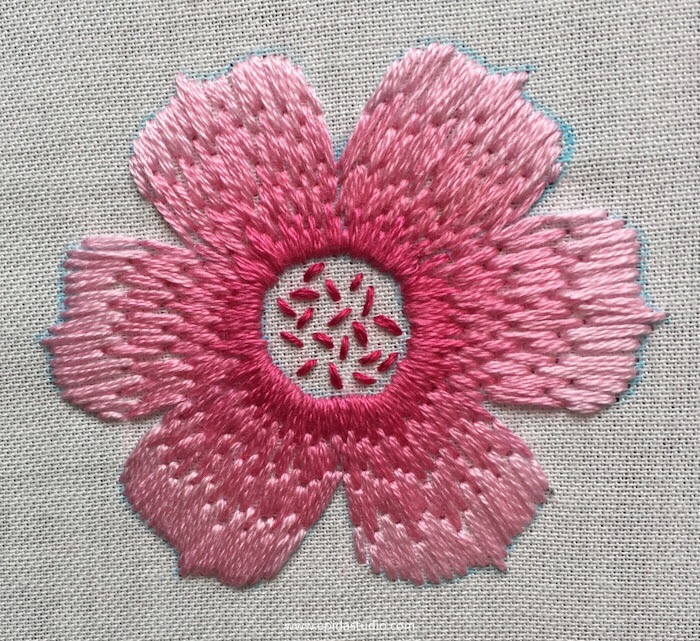 Once the petals are done, take some small straight stitches randomly in the flower centre to add a bit of colour and texture.
Catch up on the other stitching variations HERE. It's interesting to see how different the same motif looks with different stitches.
[mailerlite_form form_id=3]
---
---