Running stitch is often overlooked as a decorative embroidery stitch because it is so utilitarian. But it can add great colour and texture to a piece of embroidery. If you are stitching along in the sampler, the first one we stitch will be with running stitch.
I used DMC #601 and 604, but you can use any colours of floss that you like. You can have the contrast of dark and light floss, or you can be monochromatic.
Running Stitch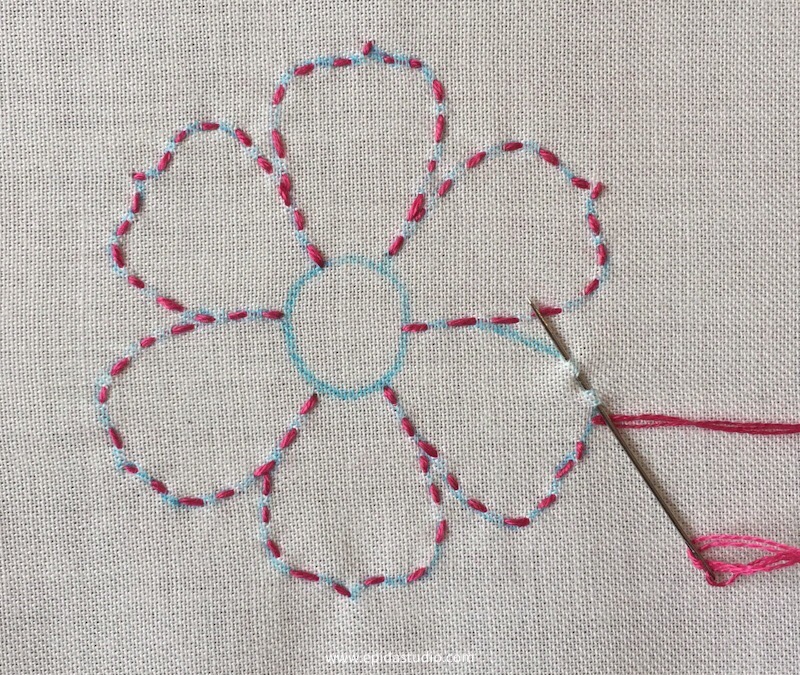 Begin with stitching the outline of the shape. I am using 3 strands of floss for a strong line. You can do running stitch either with the stab method or the pick up method. For extra help, check out this tutorial.
It's important to keep in mind that when you are marking a design that you want to stitch with running stitch, the lines need to be able to come out. I have used a blue water-soluble pen, so I know those blue lines will disappear later. With other stitches, lines don't have to be totally removable because they will be covered with thread, but running stitch doesn't totally cover.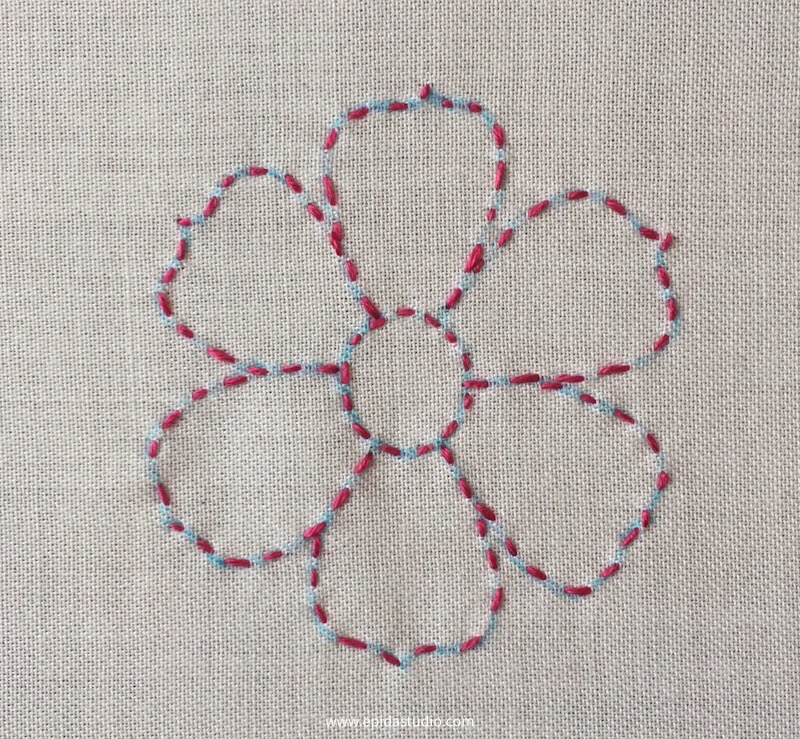 Once you have completed the outline, you might decide to leave as is, or add more colour with filler stitches.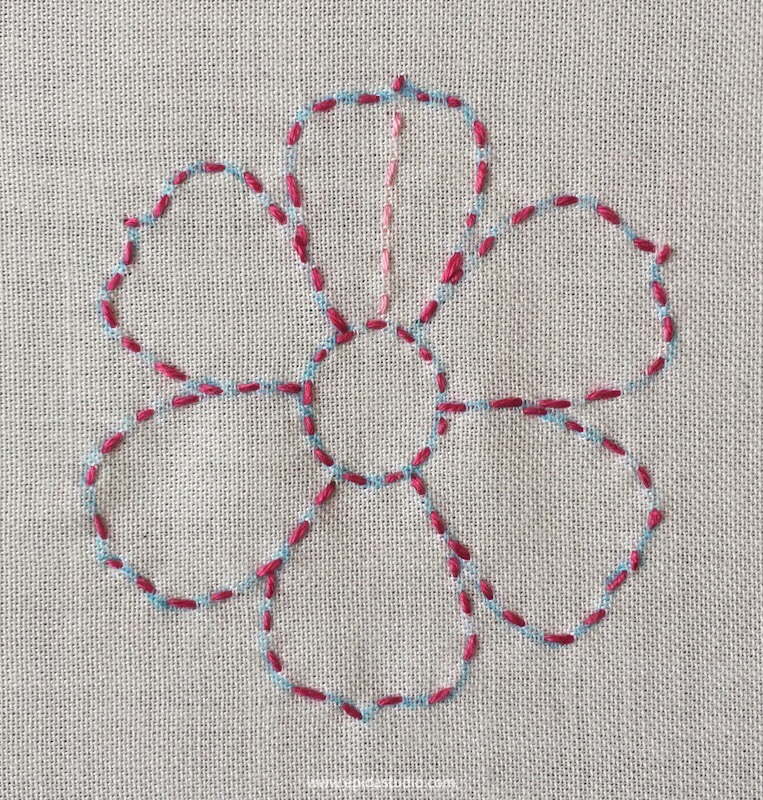 For my filling stitches, I used a lighter colour thread and only two strands for a thinner line. Running stitch has a lot of white space naturally, and I was trying to blend with that rather than have a stark polkadot look.
Begin with a straight line going from the centre of the flower to the point on the petal. Doing this line first will help balance the stitching and maintain alignment.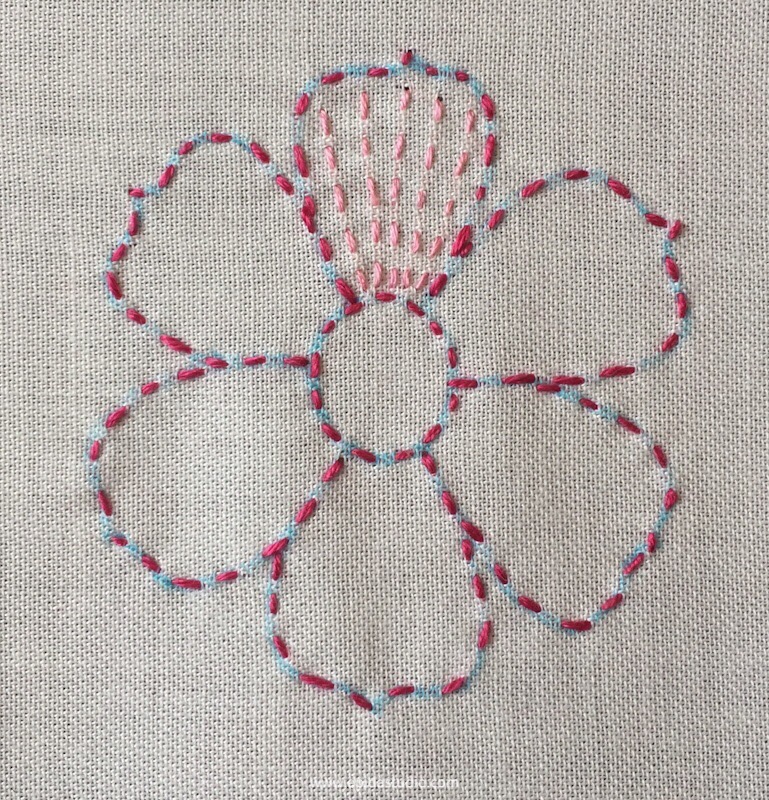 Once the centre line is done, stitch two lines on either side of it. The lines of stitching are closer together at the base of the petal than at the edge. This gives the look of rays spreading out.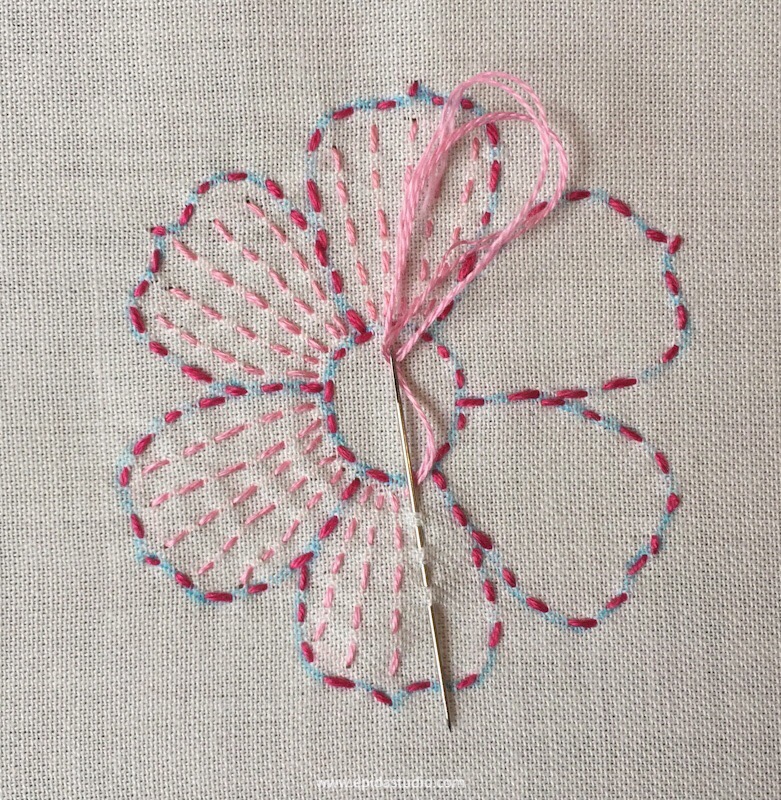 Repeat on all the other petals.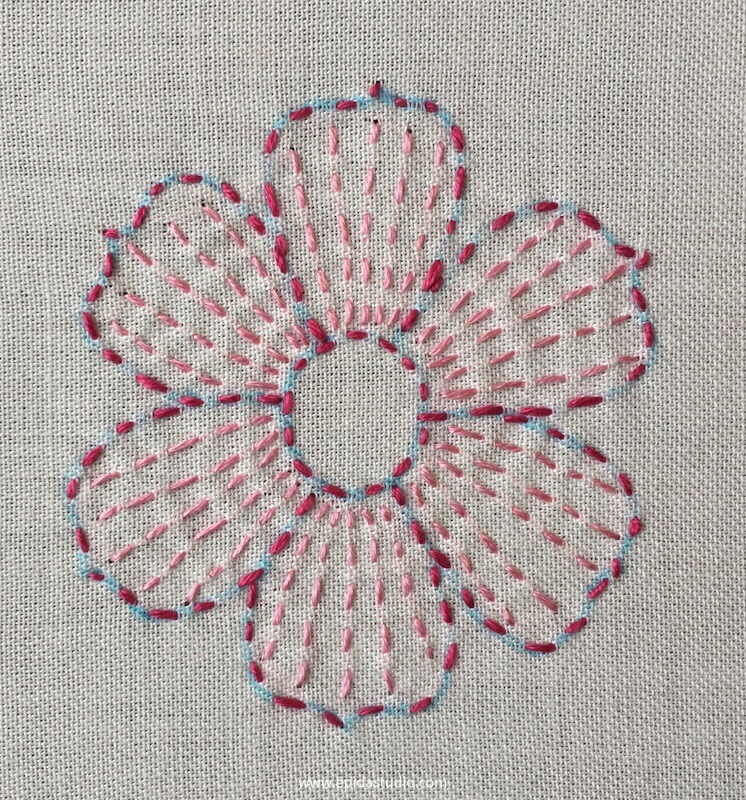 Once the petals are done, you can decide whether or not to fill in the centre of the flower.

I decided to fill in with a running stitch spiral, but it looks good without it as well.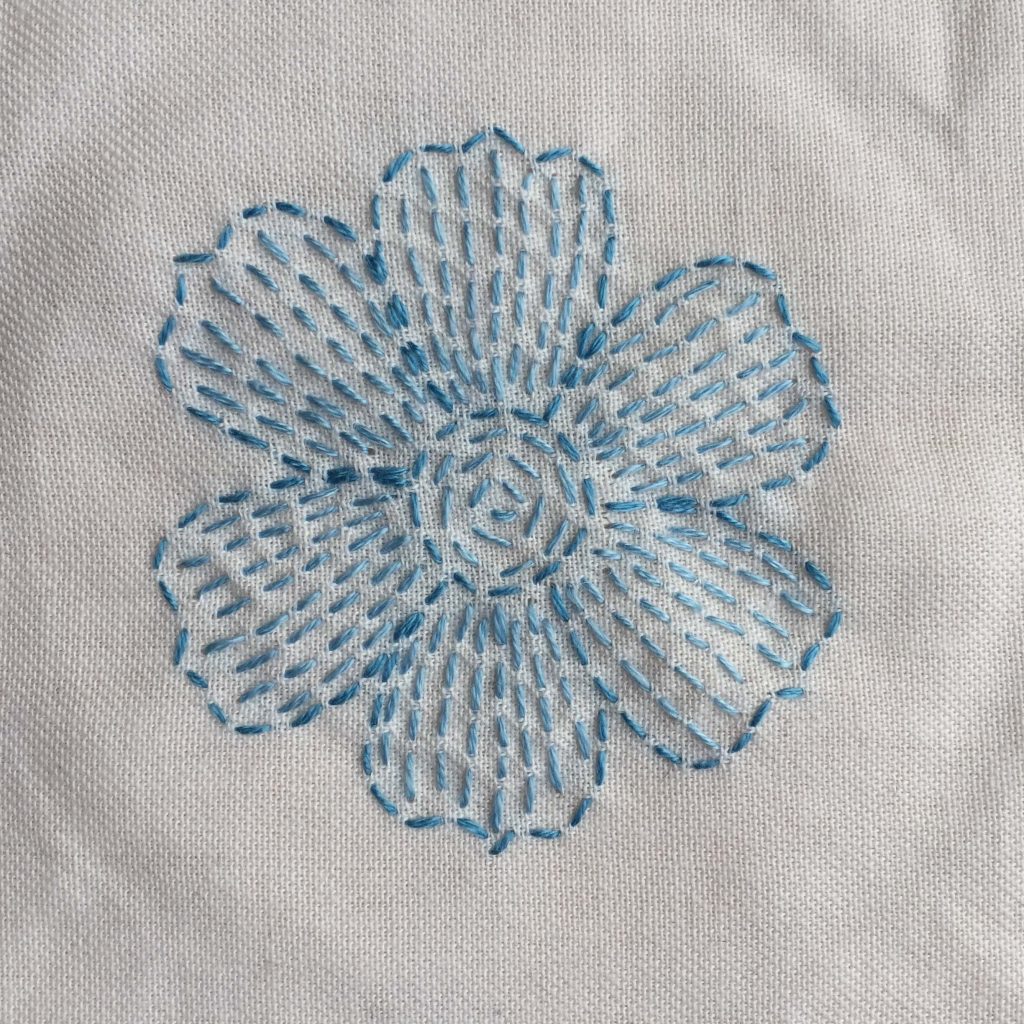 In the pink flower, I aligned all the running stitches so that the stitches and spaces were parallel. On the blue flower, I purposely did not do that and you can see the difference in how it looks. The blue flower also has more rows of stitching, so there is less white space.
In embroidery, you are the artist and can choose whatever look you want. Enjoy!
To get the motifs and materials list to make a sampler, check out the introduction.
Sign up for the newsletter to find out more about this project and others!
[mailerlite_form form_id=3]
---
---