A pojagi is a wrapping cloth, that is used for carrying and storing things. But the techniques used to make wrapping cloths also used to make Lucky Bags, or pockets.
Hanbok, traditional Korean clothing, do not have pockets, so often a little bag was made for carrying things, commonly coins. Because it carried coins, that may have been the reason that it was called a "lucky bag".
These were made from the scraps left from making clothing, so silk or ramie were commonly used.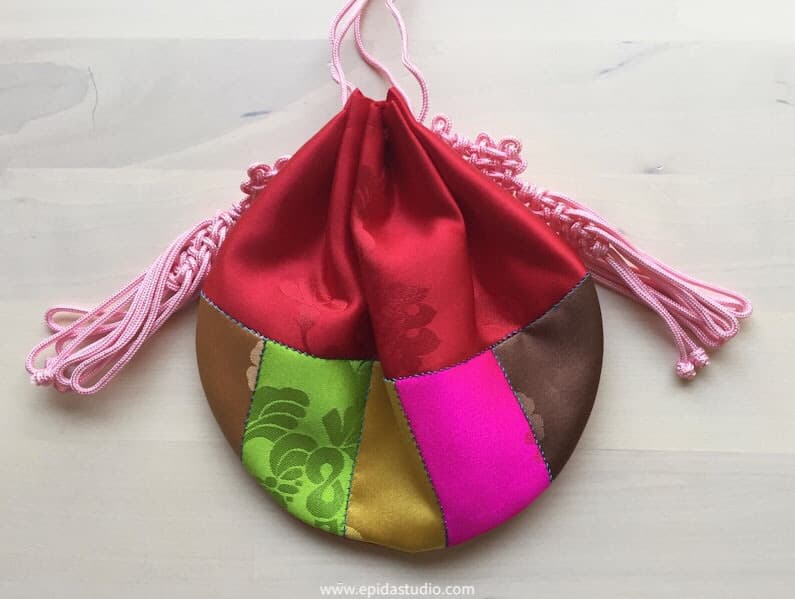 This round bag has two draw strings that go through the top. The cords are tied in a common knot pattern.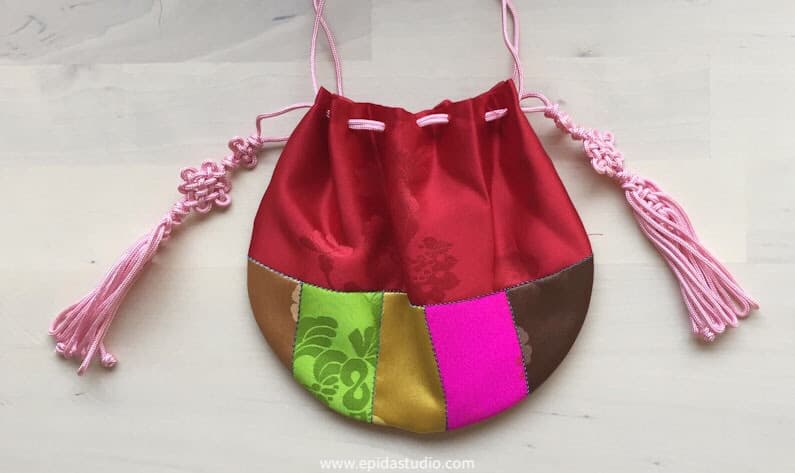 This is an envelope style – one side has a flap which folds over the other side. The cord then goes through all the layers to hold it closed. This example is quite small. The coloured pieces are about 1/2″ square.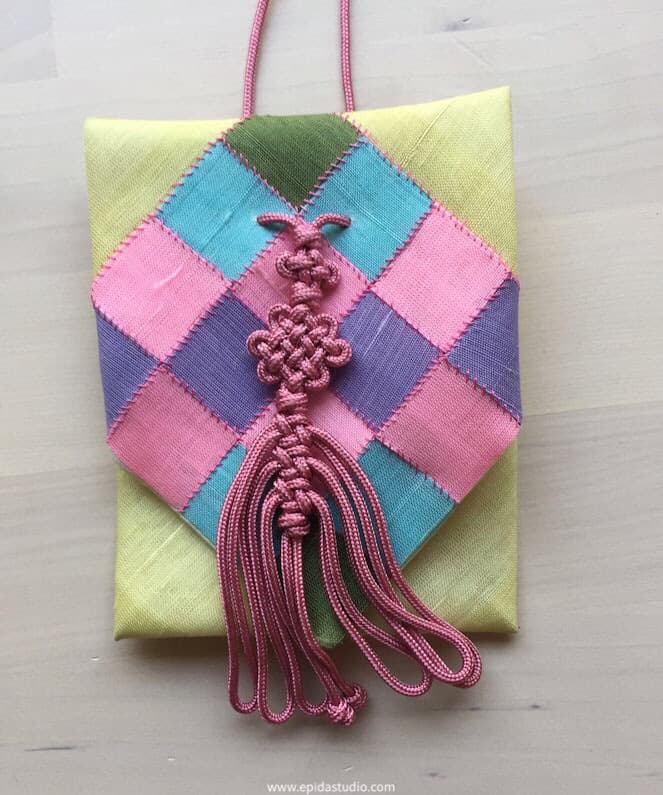 This style has "ears", as they are called. It again has the cord with traditional knot.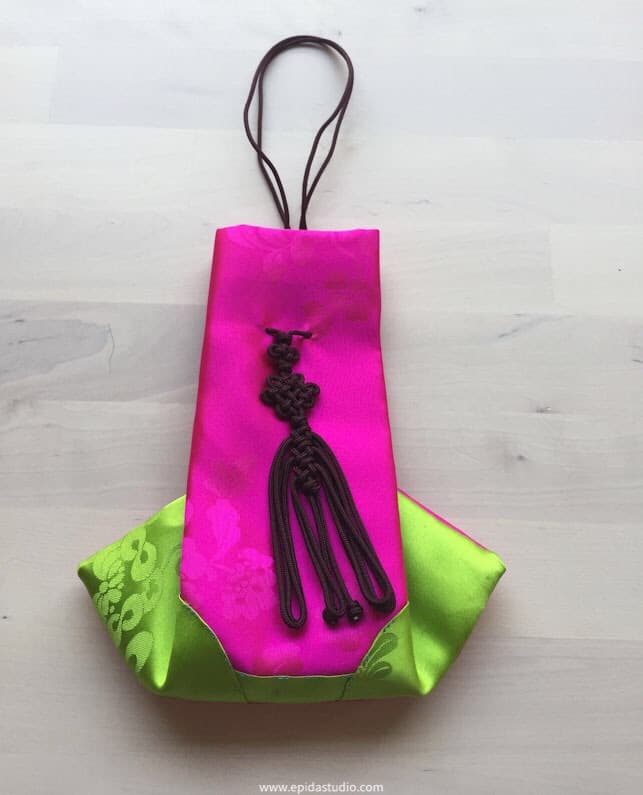 These bags are a beautiful way to give small gifts or store things like jewelry.
---
---