Sometimes it is difficult to figure out how to quilt a project. Traditional quilts often lend themselves to techniques like stitch in the ditch, echoing, feathers and fill stitches, but modern quilts usually need something different.
I had that problem with my Pojagi Inspiration Quilt. Although inspired by ancient Korean patchwork, it is a modern design. Each block is different, and the bold colors and sharp angles had me puzzled. I thought about it for quite a while after the top was pieced. Finally I realized that the modern design would not work as well with free-motion quilting. I turned to another technique – walking foot designs.
A walking foot is a special foot for your sewing machine that is invaluable for quilting or sewing anything with thick layers. It has a set of feed dogs that grab the top your fabric, so the top layer and the bottom stay together. Sometimes if you just have the regular feed dogs, they will pull the bottom ahead of the top. Walking foot designs are usually lines (straight or slightly curved) that go from one end of the quilt to the other.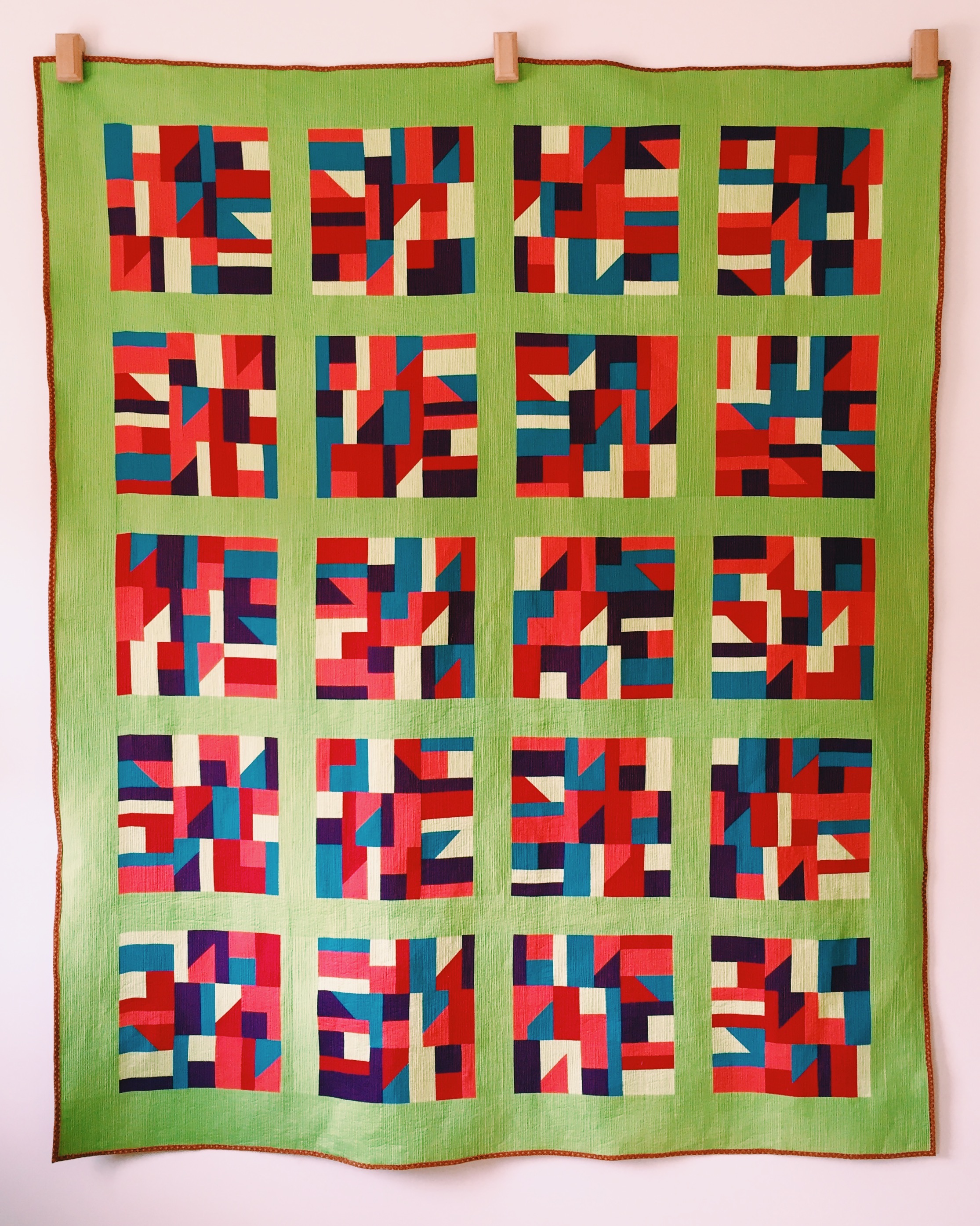 I seriously thought about just doing straight lines across the quilt in all different directions, like slashes. That probably would have been interesting, but in the end, I went with matchstick quilting. Matchstick quilting is made up of straight lines fairly close together. Some quilters use matchstick quilting for only a section of a quilt, but I did the whole thing. I used a contrasting thread color (which is traditional in pojagi) and I went to 1/8" apart. I love the look and the texture of it. Ironically, the more lines on the quilt, the more they fade into the background.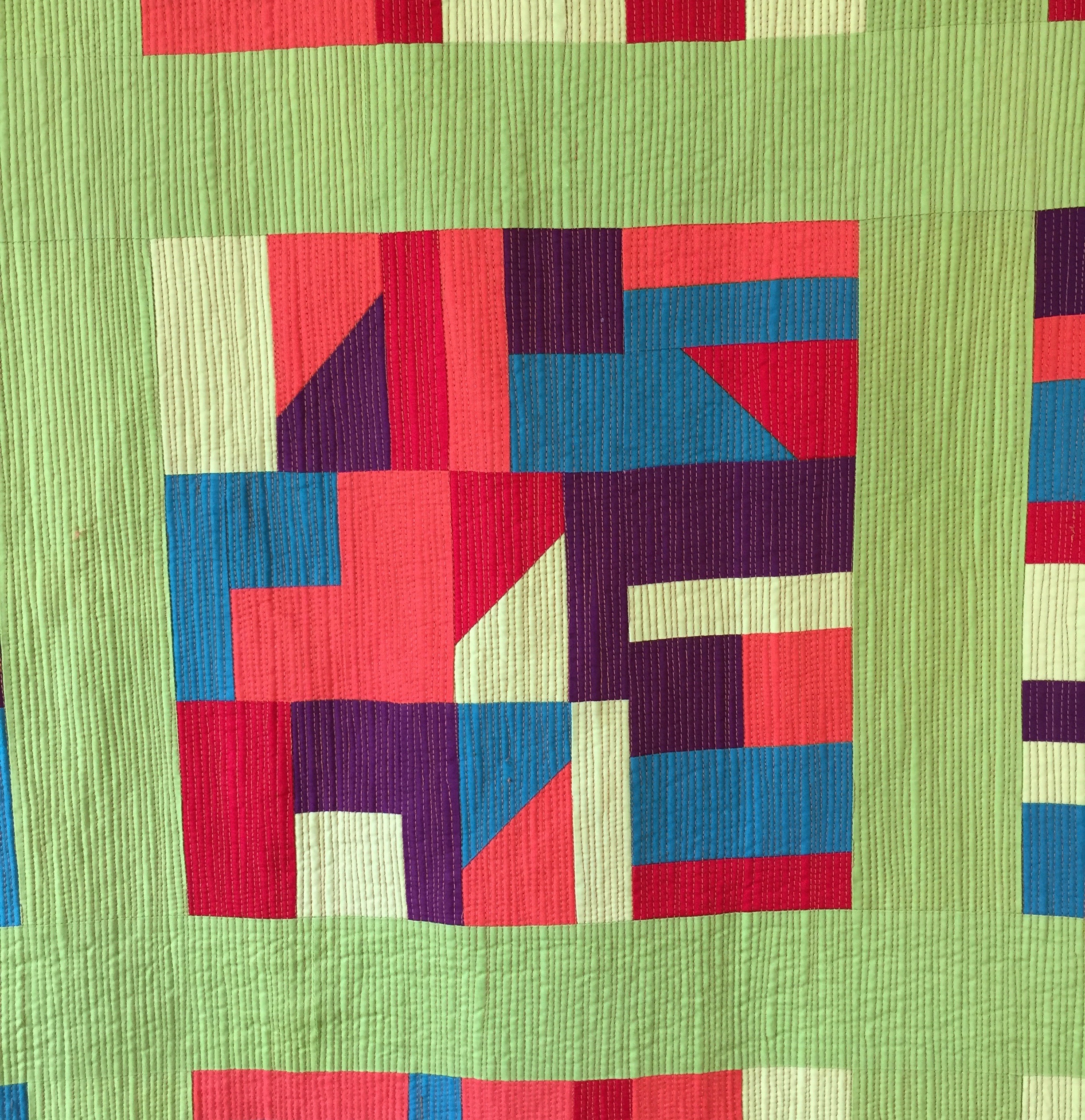 There are some issues that I did not think through clearly before I went with matchstick quilting:
It uses a LOT of thread. I went through two 500 yd spools and a 2000 yd spool and was partway through my third 500 yd spool. That makes almost two miles of thread in the quilt. I wound bobbins in groups of five because I went through so many. For this quilt, the thread cost more than the fabric.
It is time consuming. This is obvious now. Sewing for two miles will take time. And it's straight line stitching, so it can get a bit repetitive. If I didn't take enough breaks, I would get an ache in my shoulders.
The final quilt is HEAVY. Knowing the amount of thread that is in it, that shouldn't be a surprise, but I didn't think of that before I started.
All in all, I love the look and feel of the matchstick quilting, but I won't be in a hurry to do a bed-sized quilt again. It would be great for placemats or table runners, though. If you want to try matchstick quilting, you can check out my matchstick quilting tutorial.
Figuring out how to quilt something is sometimes the most difficult part of the process. The words "quilt as desired" on a pattern can cause people to break out into a cold sweat. Don't worry. Practice on small pieces and try new things. You never know what will end up being your favorite.
---
---