Blanket stitch is commonly used in hardanger.  A blanket stitch edge allows the piece to be cut out, and there is no need for a hem, since the blanket stitches enclose the threads and finish it off nicely.  It is similar to any other blanket stitch, but it is done over four threads, just like the kloster blocks.
To begin, bring the thread to the front of the piece.  Notice that the thread is at a point four threads from the corner of both of the kloster blocks near it.  There is a square, four threads by four threads that will be surrounded be stitches.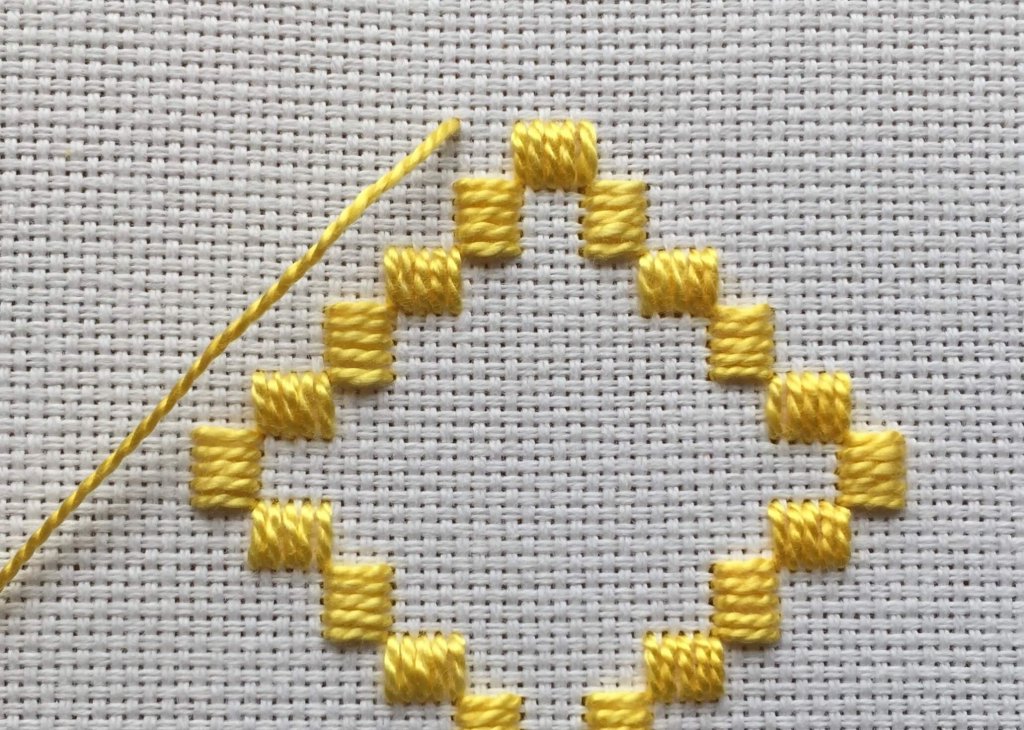 The first stitch goes into the same hole as the vertical kloster block and back to the hole that the thread came up in.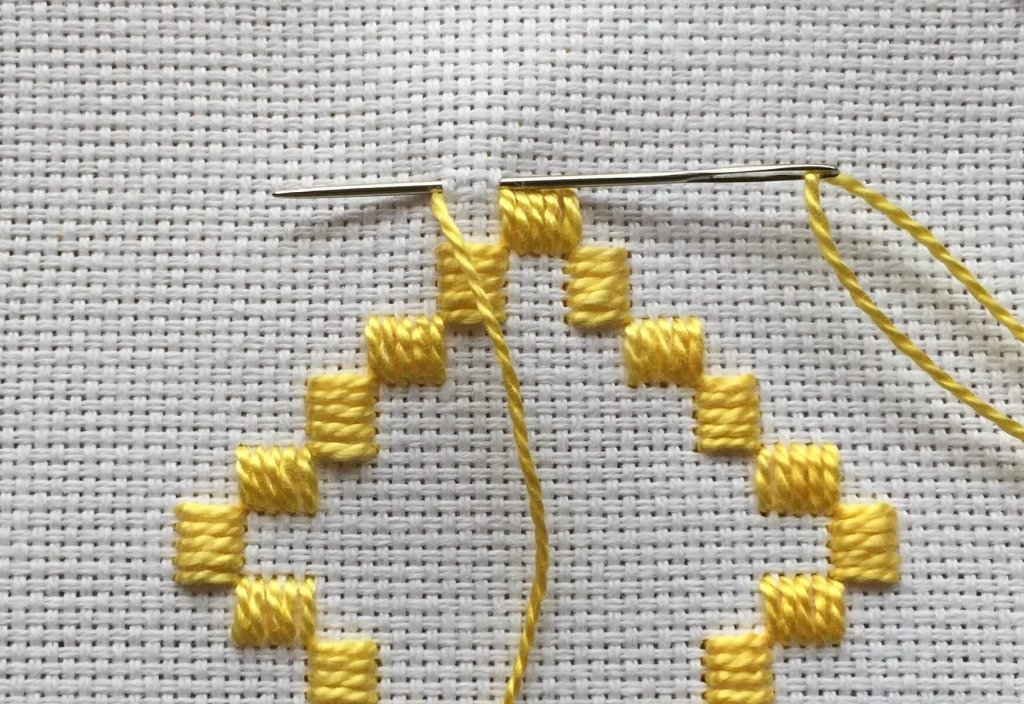 Pull the stitch through, and make sure the thread is below the stitch.  They are in the same hole, however.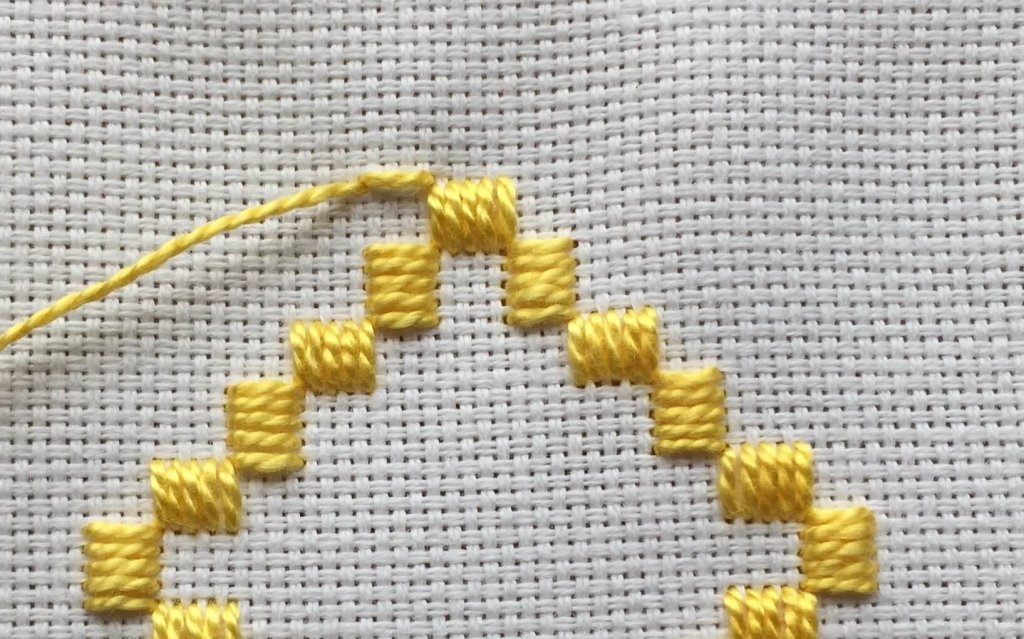 The next stitch goes under the four stitches just above the first stitch.  Make sure that the needle goes over the thread tail.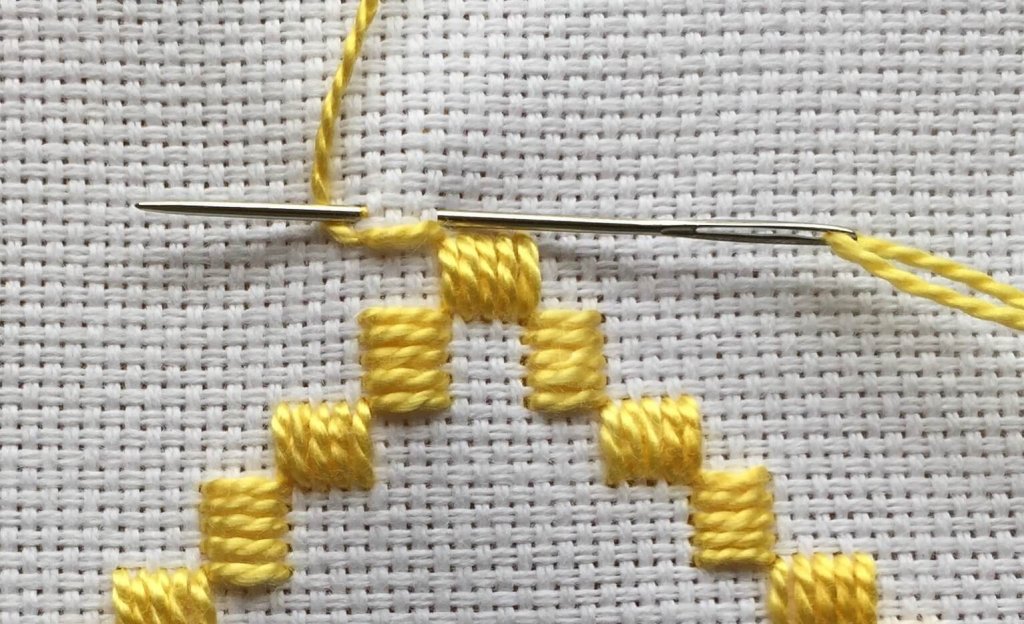 Five stitches make the first block.  It is just like a Kloster block, but the thread tails leave the blanket stitch edge on the outside.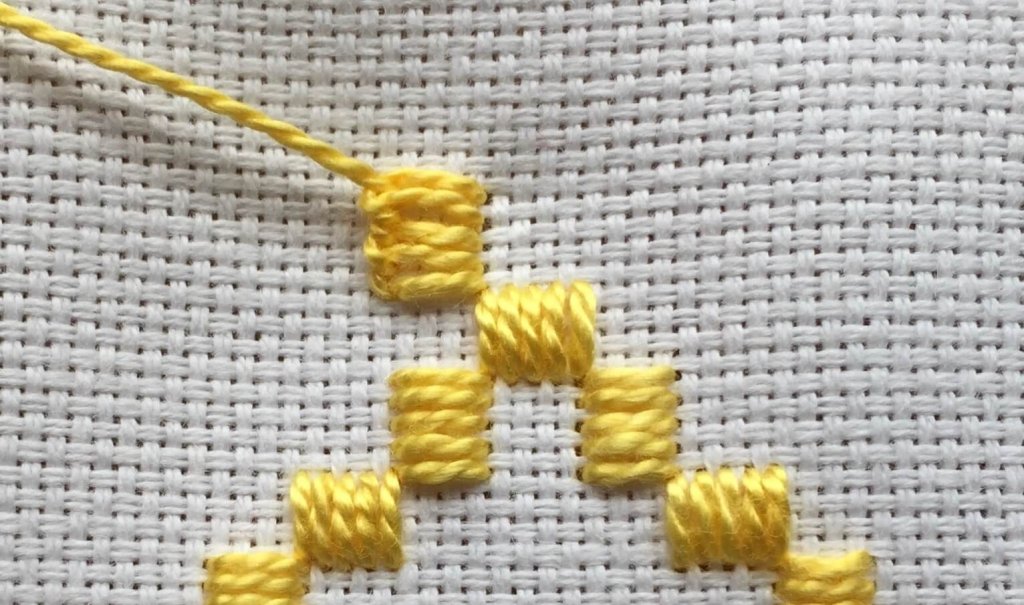 At the corner, take three diagonal stitches, all from the same corner hole.  Then take a vertical stitch under four threads.  This is in the same line as the first stitch of the kloster block below it.  If they don't line up, go back and check because something went wrong.  The corner holes have five blanket stitches going  out from them – one horizontal, three diagonal and one vertical.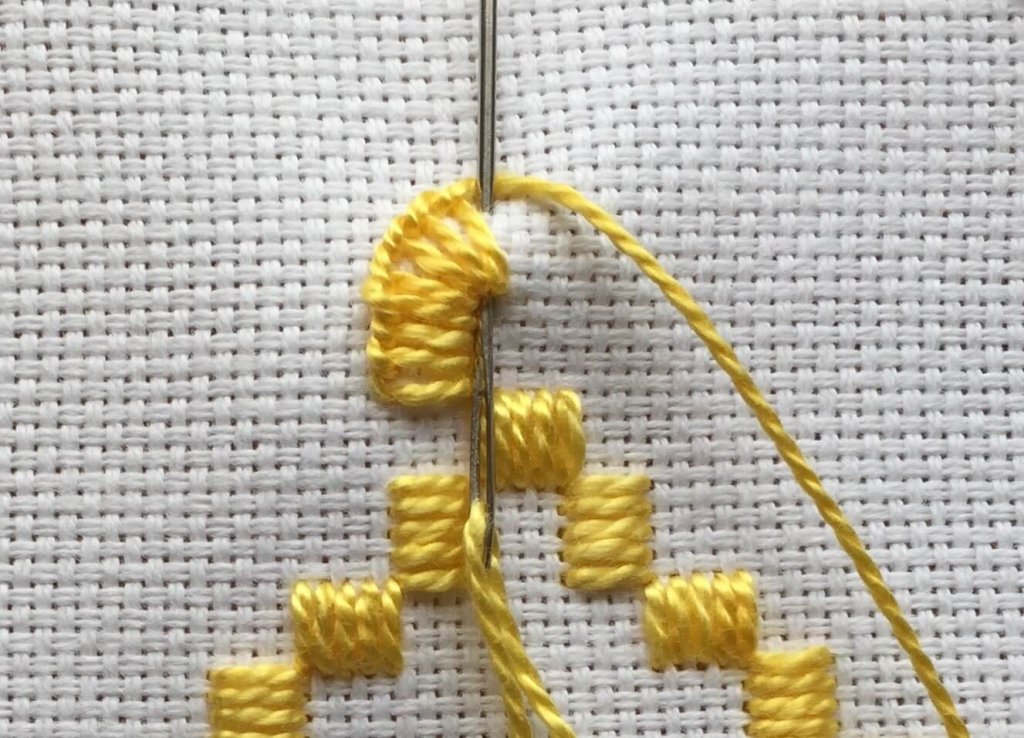 Work a row of five vertical blanket stitches, then do the next corner.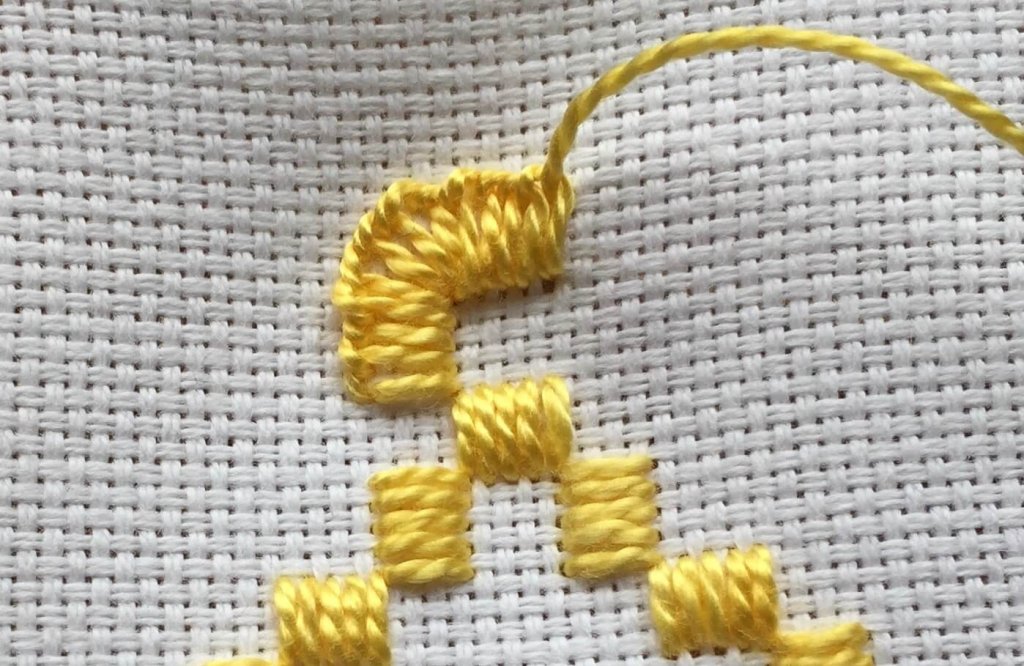 Continue down the side.  You can see how the blanket stitches echo the kloster blocks, with the addition of the diagonal corners.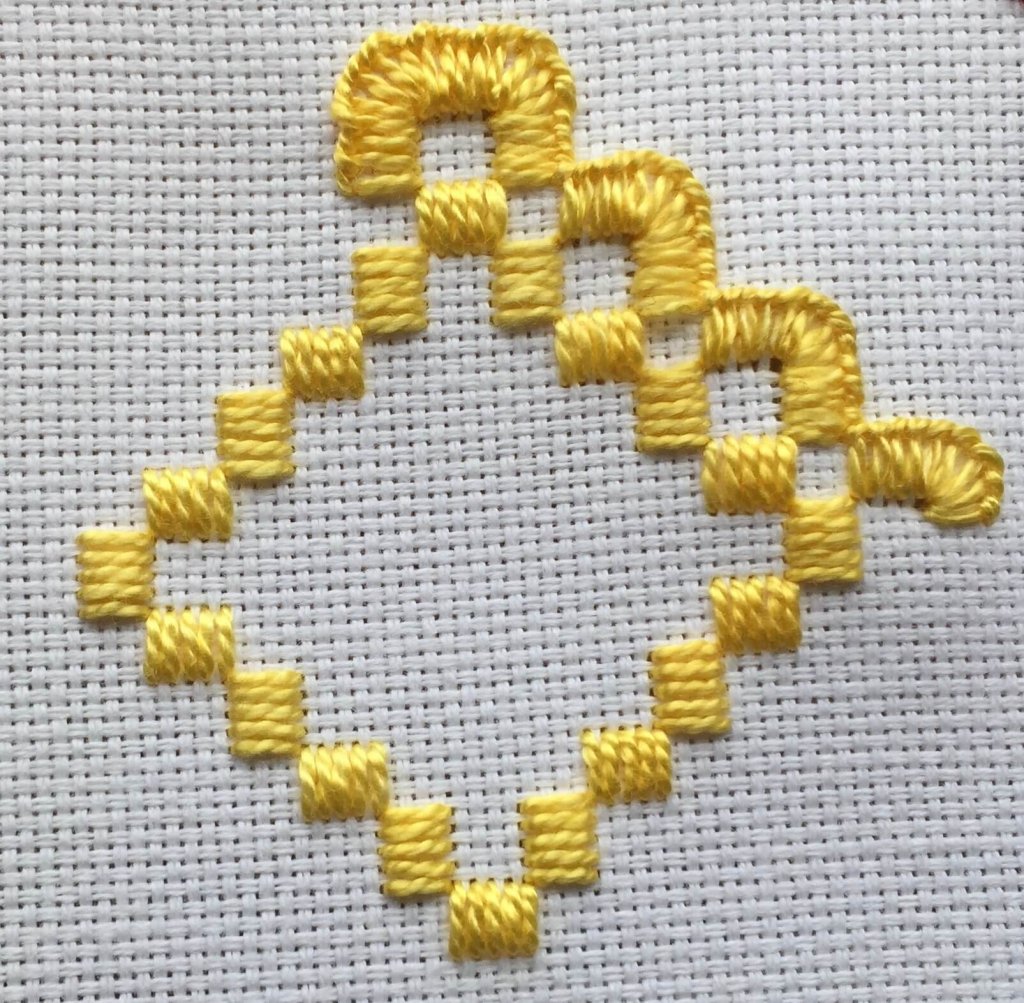 On the back, all the ends are woven in nicely.  You can see the stitches and diagonal lines more clearly.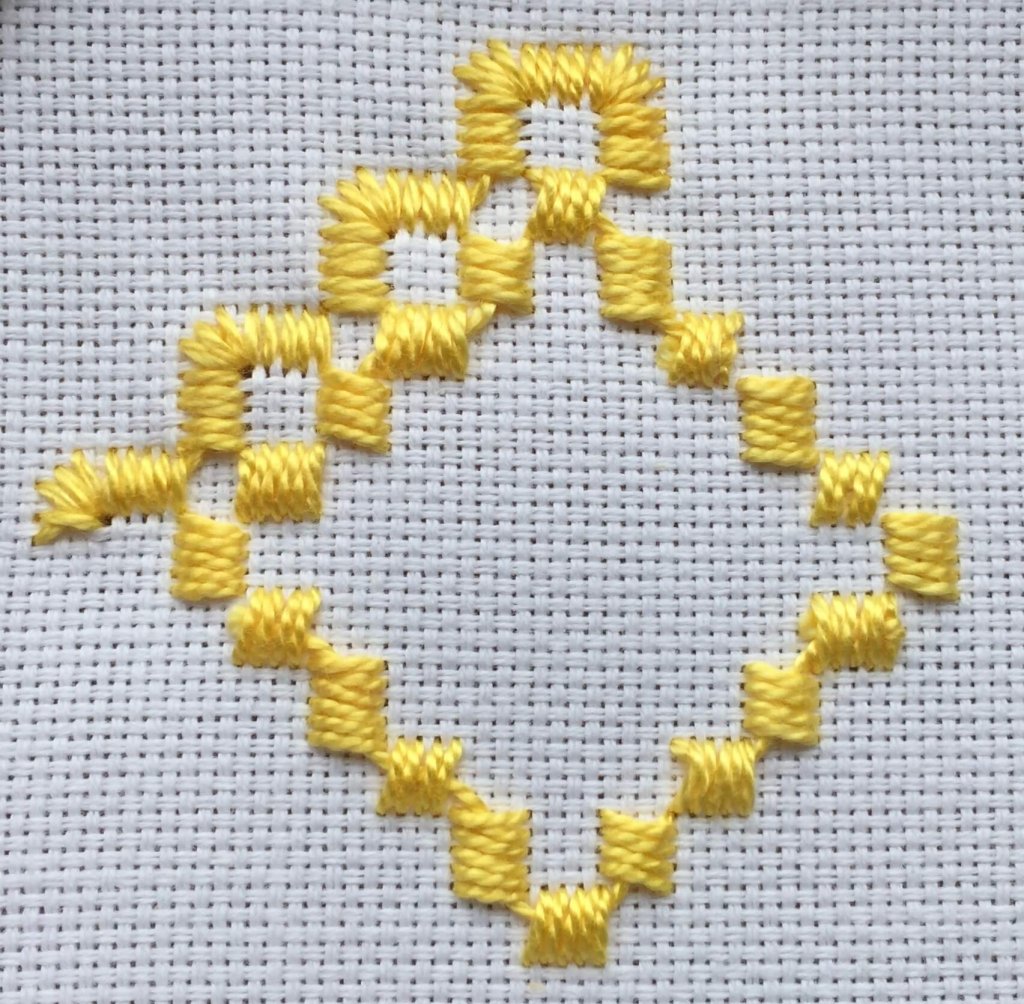 Continue around the entire diamond.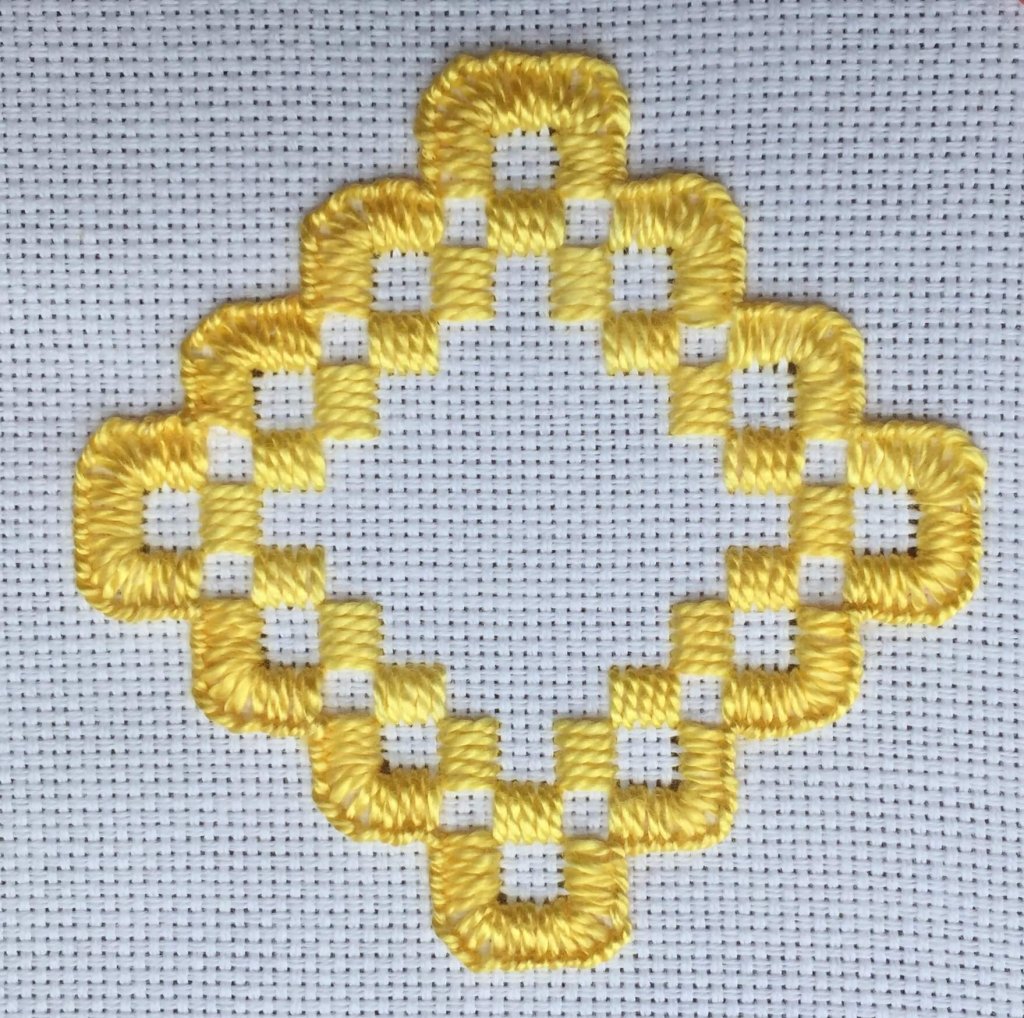 This is how blanket stitches would look on a chart.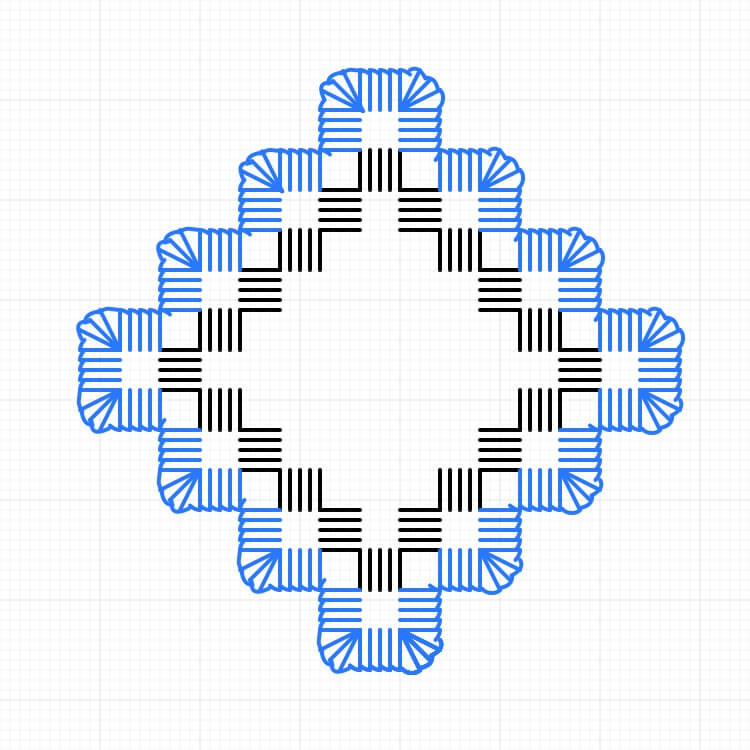 If you missed the tutorial on kloster blocks, you can see it HERE.
I hope you are finding hardanger enjoyable!