This design was in my head for a long time before it became a reality. Even when I was making it, I wasn't exactly sure how it would turn out. When it was finished, I loved it and even after living with it for a while, I still like it.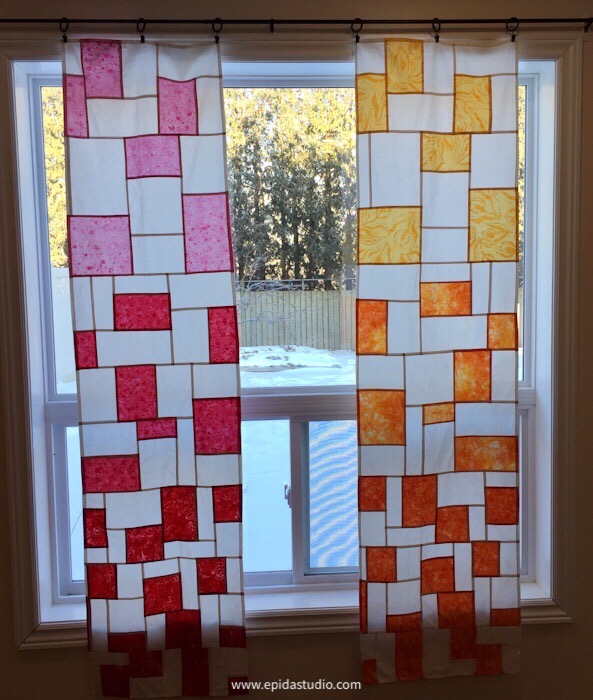 These panels are about 20″ x 72″, so they are long and skinny. They could be used as table runners, but I enjoy hanging them in windows.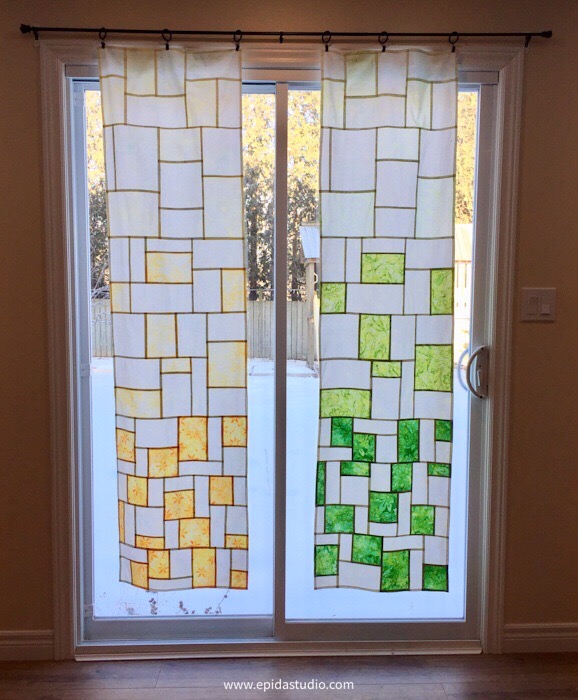 It's the perfect size to hang two or three in a glass sliding door.
Each panel is made with a neutral background fabric and a light, medium and dark of a single colour.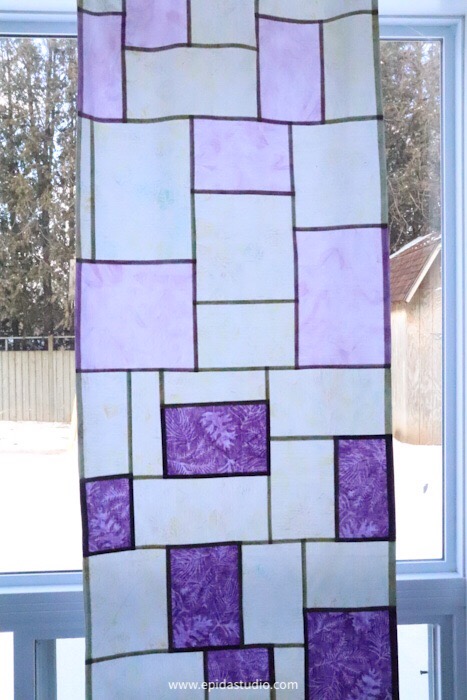 They use a modern Pojagi style seam so that there are no exposed raw edges in the patchwork, but it is still a single layer of fabric. It is patchwork, but not a traditional quilt.
The pattern is available in my shop or at Etsy. The sewing technique is easy and only involves sewing straight lines.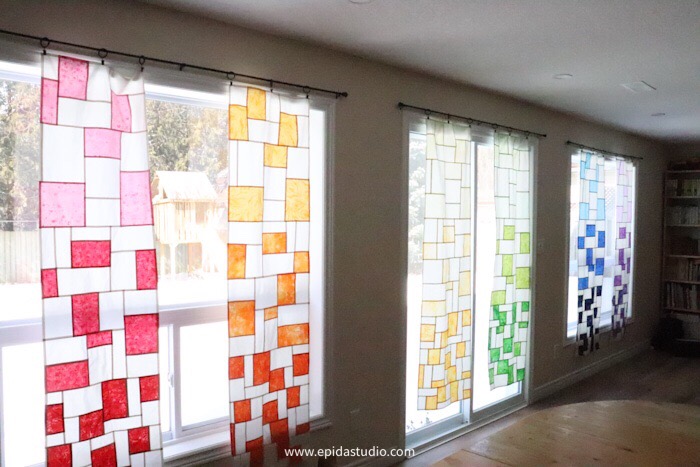 I have a collection of six panels in the colours of the rainbow, and they hang across a series of windows. They bring colour, light and joy into my home. They can do the same for you.
"What a nice pattern! The steps are clearly explained and there are detailed illustrations showing assembly order. I live in a house that has 4 double sliding glass doors so I'll be busy making these panels! Thank you so much. 🙂 "
---
---

---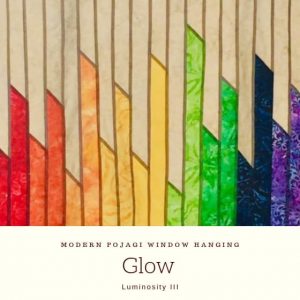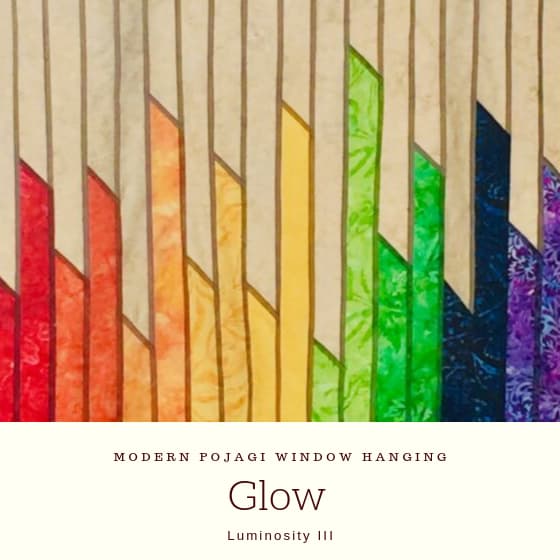 reversible window hanging in a rainbow of colour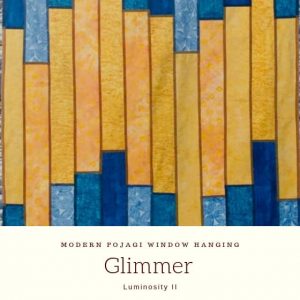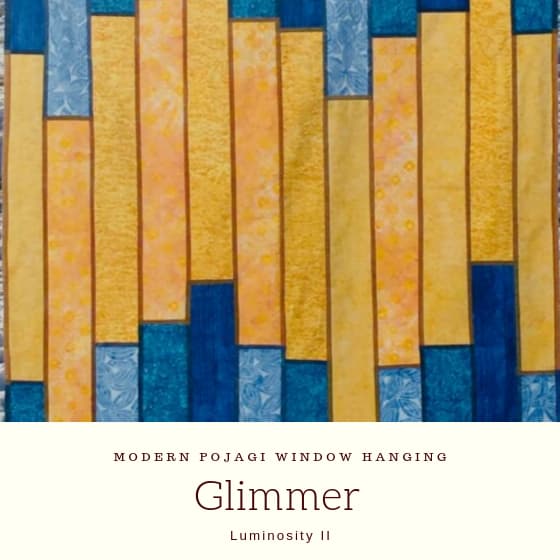 two colour window hanging